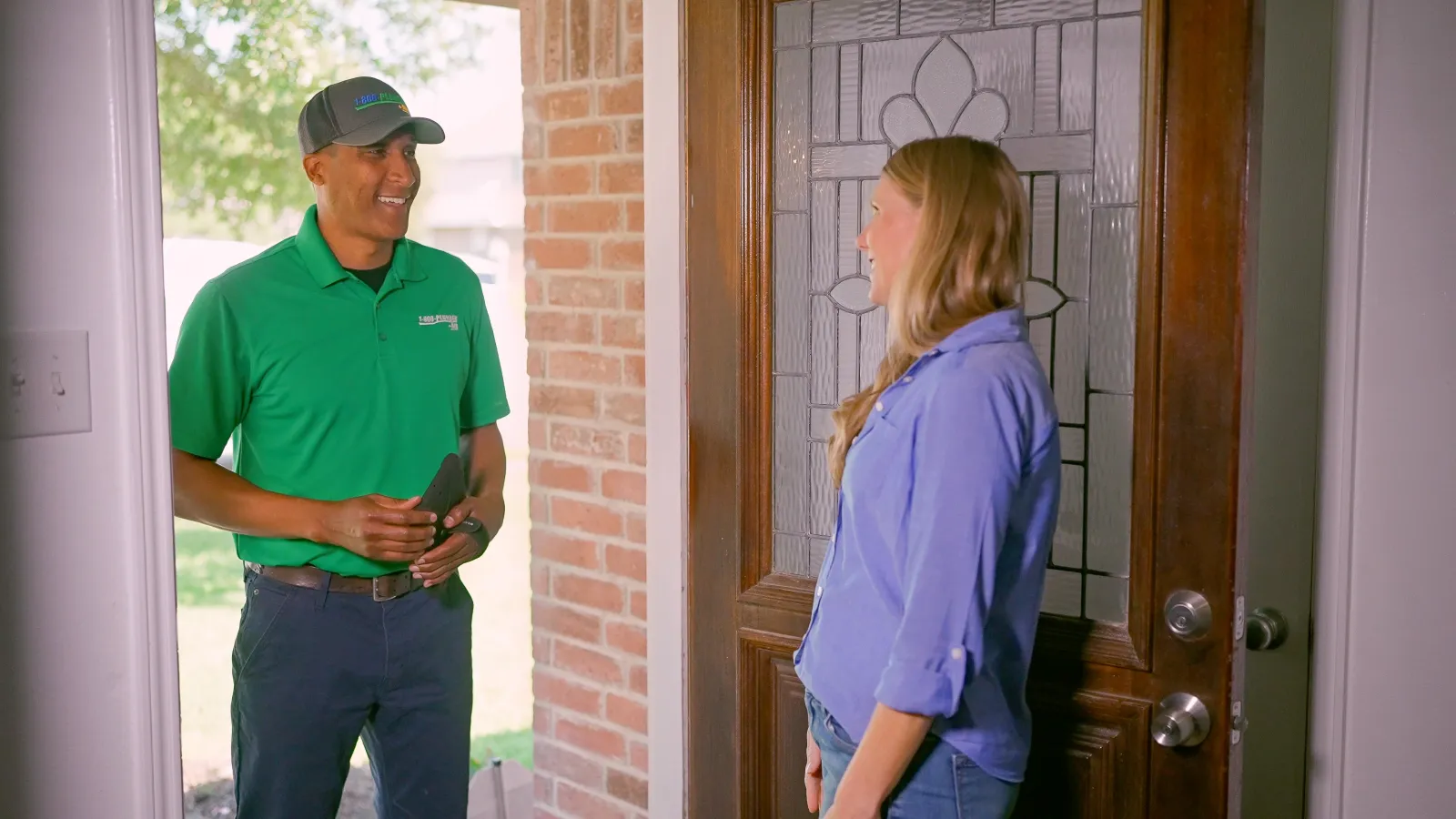 The Name You Trust for your
ELECTRICAL SERVICES
Having a
HOME EMERGENCY?
Call or Find Your Nearest Pro!
The zip code you entered is not associated with one of our locations. Please visit our Locations page to find your closest location.

Your Professional
SERVICES
Our Top Electrical
Services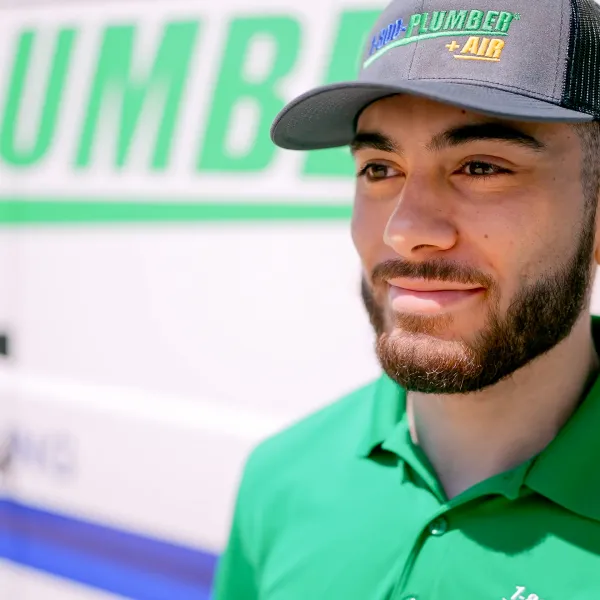 Electrician Amarillo, Texas
1-800-Plumber +Air & Electric of Amarillo

Ready to
GET IT FIXED?
Contact Us Now!
How to Find a Quality Electrician
Finding a quality electrician is easier now than it's ever been. Thanks to Google, online reviews, and word-of-mouth, finding the professional you need is a manageable task for anyone. Let's look at a few tips and tricks to find who you're looking for.
The first thing that most people do these days is perform a Google search for 'electricians near me,' or something similar. Google search is a great place to start your hunt, but you should always follow up by looking at online reviews. Online reviews are one of the few places where people aren't afraid to speak their minds and say all the things they love or hate about a particular service or product.
Another good option is to ask your neighbors or any friends and family that live close by. There's a good chance that if an electrician is good enough for them, they're good enough for you.
Make sure they're licensed.

Once you've narrowed down your search to a select few electricians, it's time to weed out the unlicensed ones. Hiring a licensed electrician is paramount to ensuring quality and reliable work. Licensed electricians have undergone the training and certification necessary to achieve a high standard of work. There's also less liability when using a licensed electrician.
It never hurts to ask for a free quote from your electrician of choice. If they're willing to take the time to come to your home or business and give you an estimate, it shows that they value your time and want the job.


What to Look for in an Electrician
If you have an electrician or electrical company in mind but aren't quite ready to pull the trigger, here's a checklist to put your mind at ease. A good electrician should be able to offer these qualities that make for an excellent professional.
Hiring a new or inexperienced electrician might save you money upfront, but it could cost you down the road. Experienced electricians often work quicker and more efficiently than inexperienced ones. Training and hard work count for something, but experience is indispensable when it comes to the world of electricity.
Along with experience, honesty and integrity are extremely important. It's hard to trust someone to do quality work in your home if they're dishonest and unreliable. Integrity also means that your electrician is transparent and doesn't try to sneak hidden fees and costs into your project. Online reviews, word of mouth, and meeting your electrician face-to-face is the best way to gauge their integrity.
Depending on the size of your electrical project, the resources and equipment at your electricians' disposal play a big role. You don't want to hire someone who isn't equipped to get the job done in the timeframe that you need. You can hire the best and most honest electrician in the state, but it won't count for much if they're unable to finish the job.
It's important to hire an electrician that isn't going to break the bank. Electrical companies that are willing to work with you on your budget and set up payment plans are crucial. However, you don't want to sacrifice quality for money when it comes to electricity.
Electrical projects of every kind rely on communication to flow smoothly. This goes for simple repairs, new constructions, and remodels alike. If you can't get ahold of your electrician and communicate with them, your electrical project will quickly turn into a nightmare.


What Services do Electricians Offer?
The best electrical companies in Texas should be full-service operations that you can go to for all your electrical needs. Here are some of the services that 1-800-Plumber + Air & Electric of Amarillo offers.
From replacing a single lightbulb to more complicated repairs, no job is too big or too small for us.
As an extra layer of protection for your home and electronics, surge protection is a must in Amarillo, Texas.
Smart panels are the way of the future, and 1-800-Plumber + Air & Electric of Amarillo is heading the way.
Rewiring a house is a massive undertaking, and we have the resources, equipment, and experience necessary to get the job done.
Residential and commercial properties
Whether you need electrical work done at a residential or commercial property, we're licensed and ready for anything.
New constructions and remodels
We specialize in projects of all shapes and sizes, including new homes, buildings, remodels, and anything else you can think of.
24-hour emergency service
If all that isn't enough, we also offer 24/7 emergency electrical service. If you have a power outage in the middle of the night and your backup generator isn't working, contact us, and we'll be on the way in no time.
The Best Electrician in Amarillo, Texas
If you haven't figured it out yet, 1-800-Plumber + Air & Electric of Amarillo is one of the best electric companies in the area. We're a full-service electrical company that offers all of the above services and more! We even specialize in heating, cooling, and plumbing, making us the perfect one-stop shop for all of your needs.
We only hire the best and most experienced electricians who offer honesty, integrity, and quality workmanship. We'll work with any budget and figure out a payment plan that works for you. Contact us today for a free quote and to see if we check all of your electrician boxes!
Why It's Always Better to Hire a Licensed Electric Company in Amarillo
At least 30,000 non-fatal shock injuries occur in the US each year. However, electrical-related injuries still account for 5% of burn unit hospitalizations.
That should be enough reason to let the pros handle all your electrical service needs. After all, even a minor shock incident can already cause serious pain. So, you can just imagine how deadly severe electrical injuries can be.
Incorrect handling of electrical wires also poses severe fire risks. Keep in mind that even a tiny flame can transform into a major fire in just 30 seconds. From here, the fire can become life-threatening within only two minutes.
So, for your own safety and peace of mind, make sure you hire a licensed electrician. Besides, the City of Amarillo requires permits for most electrical work. If you hire a registered electrical company, they'll take care of all the paperwork for you.
Tips on Finding the Best Electricity Repair Company in Amarillo, TX
Before you hire an Amarillo electric company, be sure to ask for a copy of their license and registration. Again, the Yellow Rose of Texas requires these from all electrical contractors. If an electrician can't furnish these, they likely don't meet the City's requirements.
You should also ask for the electric company's insurance policy details. Once you have the info, call the insurance provider and verify the policy's validity. This way, you can be sure that the electrician indeed has enough coverage.
The best Amarillo electricians also offer 24-hour emergency repair services. This is an important consideration, as electrical woes can strike any time of the day. However, it can be more dangerous if your electrical system fails at night.
For starters, your wired security system won't work if your circuit breaker or panel fails. If this occurs, you can be at a serious safety and security risk. Keep in mind that Amarillo does have its fair share of burglaries, with 1,439 of these crimes occurring in 2019.
If you ever face an electrical emergency, make sure you won't get charged more for an emergency visit. Some electricians may require you to pay by the hour in such cases. However, the most reputable electrical repair companies won't charge extra fees.
Why Choose 1-800-Plumber +Air & Electric of Amarillo
1-800-Plumber +Air & Electric of Amarillo is a full-service plumbing, HVAC, and electrical company. That means you can rely on us for almost every major component of your home. With us, you no longer have to look for a separate plumber, HVAC technician, or electrician.
More than that, all of our hardworking specialists carry proper licensure and insurance. We also provide all our electricians with worker's compensation coverage. That's on top of the general liability insurance that the State of Texas requires.
We also provide emergency electrical, plumbing, and HVAC services. Unlike other companies, we charge by the job and not by the hour. As such, you can rest assured that your bill won't have any surprise fees added to it.
All our electricians are capable of providing the electrical services discussed above. In addition, our hardworking team of electrical experts also specializes in thermostat installation. You can count on us to provide you a wide array of programmable or smart thermostats.
Whether you need electrical repair, heater and AC tune-ups, or drain cleaning, we're here to help.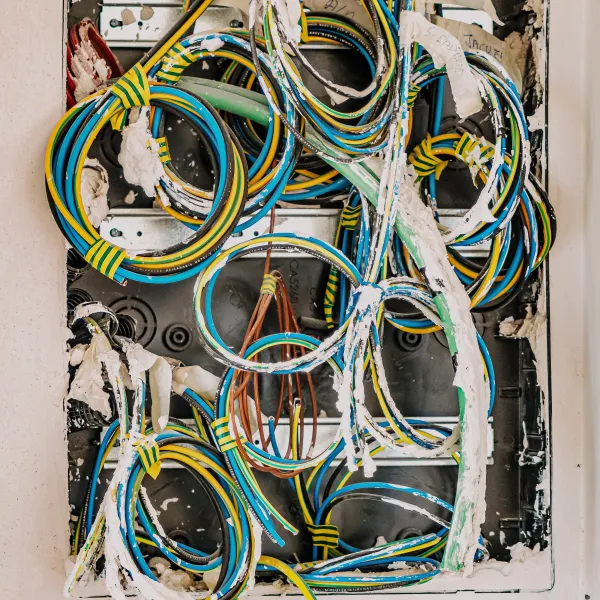 Don't Let Your Electrical System Fail You
Always keep in mind that the core of your Amarillo home is its electrical system. If it fails, many of your home's other systems will follow suit, from your HVAC to your electric water heater. That's why it's best to get your electrical system tuned-up and, if necessary, updated.
If you need electrical services now, 1-800-Plumber +Air & Electric of Amarillo is here to help. Feel free to schedule your service now so you can keep your electrical system in perfect health.