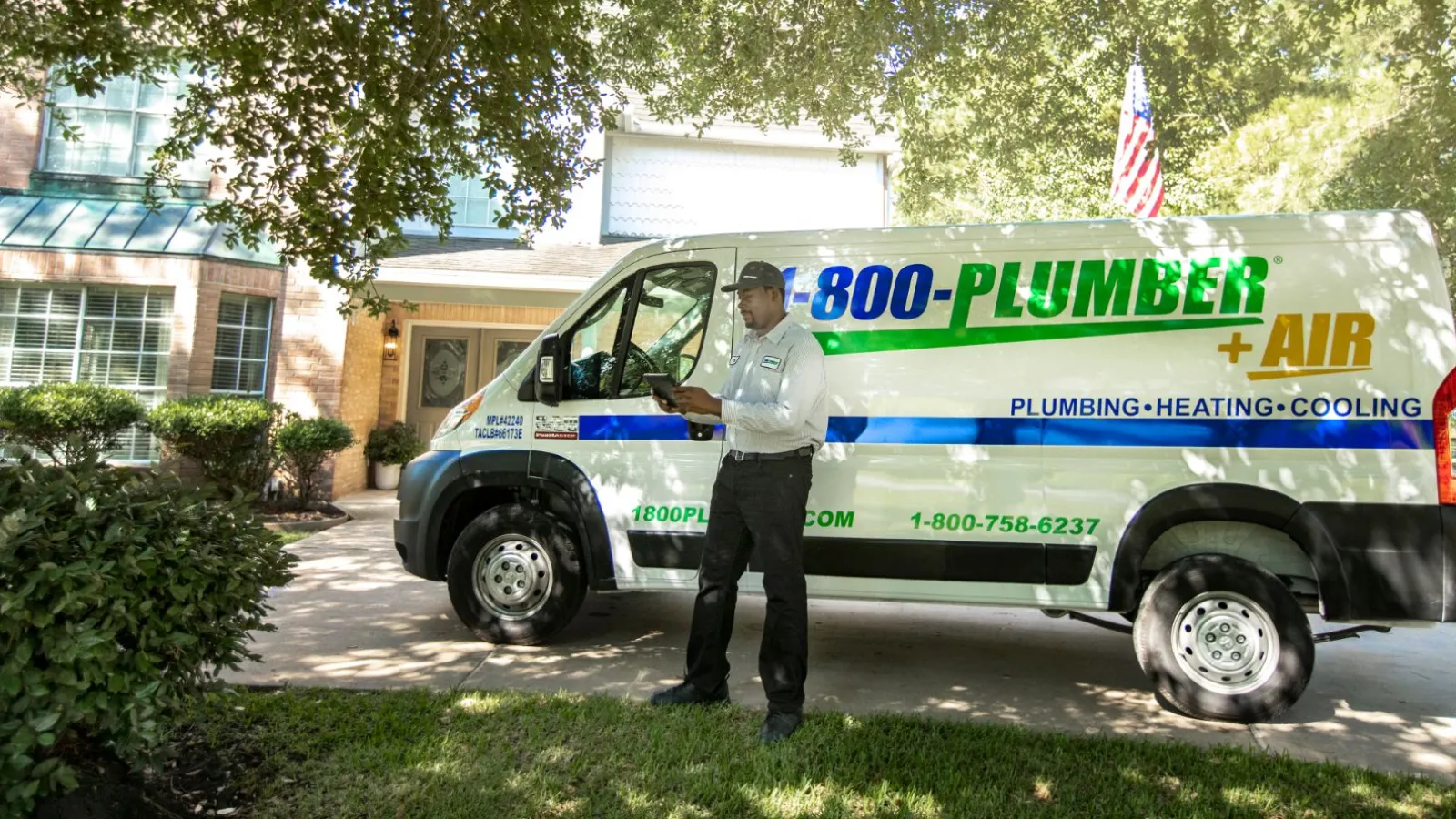 The Name You Trust for your
ELECTRICAL SERVICES
Having a
HOME EMERGENCY?
Call or Find Your Nearest Pro!
The zip code you entered is not associated with one of our locations. Please visit our Locations page to find your closest location.

Your Professional
SERVICES
Our Top Electrical
Services
Electrical Services
1-800-Plumber +Air & Electric of Amarillo
Utility bills in Amarillo, Texas, are about 10% lower than the nationwide average. The average energy bill here, for instance, is only a little over $150 a month. Overall, the cost of living in the city is about 14% lower than the US average.
That's great news, but if you have an outdated electrical system, you may end up spending more. Worse, electrical malfunctions can put you and your home at risk of fires. Do note that in 2018, 6.8% of house fires in the US occurred due to electrical malfunctions.
Prompt electrical services can be the key to preventing such dangers. At the very least, electrical updates and repairs can help keep your Amarillo home well lit.
To that end, we created this guide on the most crucial facts you need to know about electrical services. Read on to learn what they are, how to choose an electrician, and why 1-800-Plumber +Air & Electric is your best bet.
Don't let your system fail you
Ready to
GET IT FIXED?
Contact Us Now!
Essential Electrical Services Amarillo Homeowners Need
The City of Amarillo abides by the NFPA 70, National Electrical Code. This means that all buildings, including residences, must follow the NEC standard. If you have a new home under construction, then it needs to comply with this requirement.
Aside from new homes, you must also follow the adopted NEC if you plan to build an extension. These include detached structures, such as a garage.
Aside from new wiring, here are other common electrical services that you may need.
Rewiring an Older Home
In the US, more than half of all occupied homes have been around for at least four decades. If your Amarillo house is one of these, then you likely need to rewire your home. This is especially true if your property still uses a Federal Pacific Electric (FPE) panel.
FPE panels were among the most common electrical panels used in the US from 1960 to 1985. However, studies found that millions of these products were defective. So much so that experts believe they're behind some 2,800 house fires that occur in the country each year.
Electrical Panel Upgrade
Suppose you don't have an FPE panel, but your current circuit breaker only has a 60-amp rating. Note that these breakers are still quite common in older homes across Amarillo.
In this case, you need to upgrade your electrical panel to at least a 100-amp service one. For starters, this is the minimum allowed for smaller homes in The Yellow Rose of Texas. However, if you have a bigger home, then you need at least a 200-amp service panel.
You also need to upgrade if you plan to buy and use more appliances and electronics. The more electricity-powered gadgets you have, the bigger the service panel you need. Otherwise, your outdated and low-amp panel won't be able to support your devices.
Making the Switch to LED
According to the Amarillo Gazette, Texas had over 140 energy-efficiency incentives in 2019. The great news is that these are still available to consumers this 2020.
You may be able to qualify for these incentives by going full-on LED. LED lights have an energy-to-light conversion rate of 90%. They also have a rated lifespan of at least 25,000 hours, so they outlive Edison bulbs at least 25 times.
Before you change all your old light bulbs, though, make sure your sockets are compatible. Not all LED products work on older light fixtures and lamp sockets. To ensure lighting safety and compatibility, consider hiring an electrician.
Electrical Repairs
Lights that constantly flicker are a strong indicator that you need electrical repairs. You may have faulty connections, or you might be overloading your electrical panel. The latter means that you have too many appliances, and your panel can no longer support all of them.
Burned or dead wall outlets also warrant electrical repairs. Scorch marks may occur if you plug in a modern appliance into a low-amperage outlet. Dead outlets, in turn, often result from faulty or overly worn wiring.
You should also get all your loose outlets repaired ASAP, as they may still contain live wires. They may appear to be dead, but that's only because their holes have become too big. The enlarged holes may hinder connections, so anything you plug in them may not work.
Loose outlets can be just as dangerous as burned outlets, as the former can build up a lot of heat. If this happens, the outlet can overheat to the point that it can create a fire risk. So, make sure that you have a licensed Amarillo electrician fix these as soon as possible.
Local and State Requirements for Electricians in Amarillo
In Amarillo, electrical contractors must carry a state-issued license. In addition, they must register with the City of Amarillo itself. They also need to meet the minimum state-required general liability insurance.
Do note that the State of Texas only issues licenses to electricians who pass the licensure exam. What's more, these tests are difficult, with a pass rate ranging from 26% to 40%. That's why only the most knowledgeable and skilled electricians get to qualify.
Why It's Always Better to Hire a Licensed Electric Company in Amarillo
At least 30,000 non-fatal shock injuries occur in the US each year. However, electrical-related injuries still account for 5% of burn unit hospitalizations.
That should be enough reason to let the pros handle all your electrical service needs. After all, even a minor shock incident can already cause serious pain. So, you can just imagine how deadly severe electrical injuries can be.
Incorrect handling of electrical wires also poses severe fire risks. Keep in mind that even a tiny flame can transform into a major fire in just 30 seconds. From here, the fire can become life-threatening within only two minutes.
So, for your own safety and peace of mind, make sure you hire a licensed electrician. Besides, the City of Amarillo requires permits for most electrical work. If you hire a registered electrical company, they'll take care of all the paperwork for you.
Tips on Finding the Best Electricity Repair Company in Amarillo, TX
Before you hire an Amarillo electric company, be sure to ask for a copy of their license and registration. Again, the Yellow Rose of Texas requires these from all electrical contractors. If an electrician can't furnish these, they likely don't meet the City's requirements.
You should also ask for the electric company's insurance policy details. Once you have the info, call the insurance provider and verify the policy's validity. This way, you can be sure that the electrician indeed has enough coverage.
The best Amarillo electricians also offer 24-hour emergency repair services. This is an important consideration, as electrical woes can strike any time of the day. However, it can be more dangerous if your electrical system fails at night.
For starters, your wired security system won't work if your circuit breaker or panel fails. If this occurs, you can be at a serious safety and security risk. Keep in mind that Amarillo does have its fair share of burglaries, with 1,439 of these crimes occurring in 2019.
If you ever face an electrical emergency, make sure you won't get charged more for an emergency visit. Some electricians may require you to pay by the hour in such cases. However, the most reputable electrical repair companies won't charge extra fees.
Why Choose 1-800-Plumber +Air & Electric of Amarillo
1-800-Plumber +Air & Electric of Amarillo is a full-service plumbing, HVAC, and electrical company. That means you can rely on us for almost every major component of your home. With us, you no longer have to look for a separate plumber, HVAC technician, or electrician.
More than that, all of our hardworking specialists carry proper licensure and insurance. We also provide all our electricians with worker's compensation coverage. That's on top of the general liability insurance that the State of Texas requires.
We also provide emergency electrical, plumbing, and HVAC services. Unlike other companies, we charge by the job and not by the hour. As such, you can rest assured that your bill won't have any surprise fees added to it.
All our electricians are capable of providing the electrical services discussed above. In addition, our hardworking team of electrical experts also specializes in thermostat installation. You can count on us to provide you a wide array of programmable or smart thermostats.
Whether you need electrical repair, heater and AC tune-ups, or drain cleaning, we're here to help.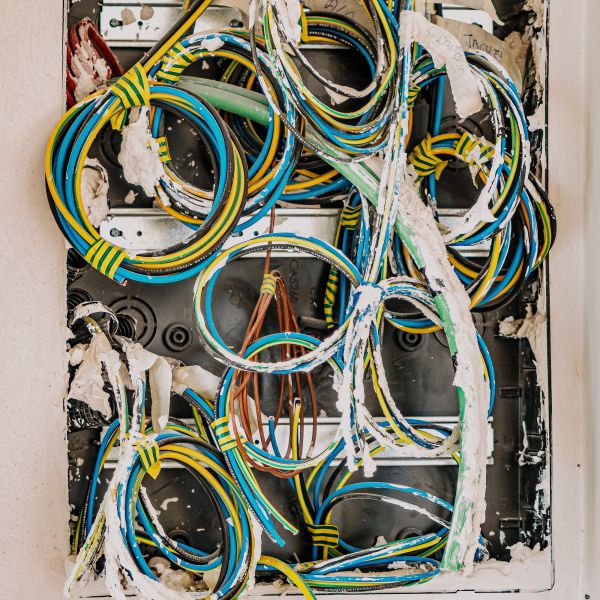 Don't Let Your Electrical System Fail You
Always keep in mind that the core of your Amarillo home is its electrical system. If it fails, many of your home's other systems will follow suit, from your HVAC to your electric water heater. That's why it's best to get your electrical system tuned-up and, if necessary, updated.
If you need electrical services now, 1-800-Plumber +Air & Electric of Amarillo is here to help. Feel free to schedule your service now so you can keep your electrical system in perfect health.