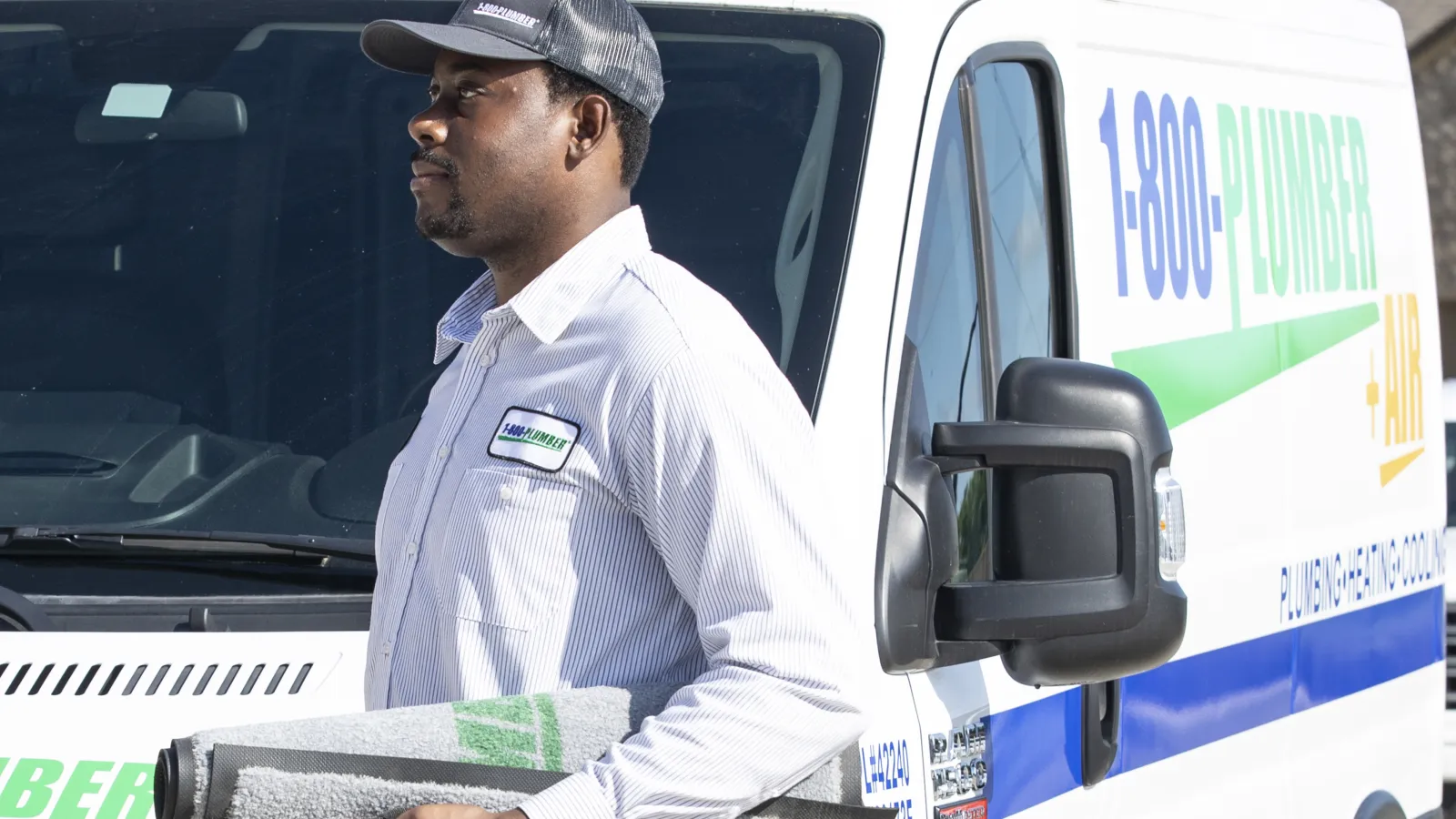 Amarillo
DRAIN CLEANING & ROOTER SERVICES
Having a
HOME EMERGENCY?
Call or Find Your Nearest Pro!
The zip code you entered is not associated with one of our locations. Please visit our Locations page to find your closest location.

Your Professional
SERVICES
Our Top Electrical
Services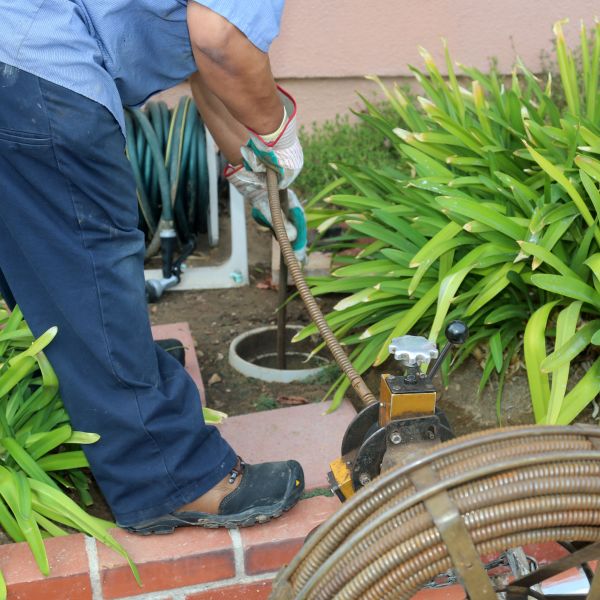 Clogged Drain
1-800-Plumber +Air and Electric of Amarillo

A clogged drain can make your daily life a living nightmare. While it might be a simple problem that you can resolve on your own, it can be one of the symptoms of an underlying plumbing issue that needs expert's attention. You'll need to call a professional like 1-800-Plumber +Air and Electric of Amarillo so the problem will be properly evaluated and fixed.
When to Call Drain Cleaning Services

Regular plumbing maintenance nips serious issues in the bud and prevents costly repairs. You can also easily identify if there are some issues that cause your plumbing system to function improperly. While most homeowners are aware how a plumbing system works, the drainage system might be one of the integral parts of plumbing that is often overlooked. If you notice any of these signs, be sure to contact us so we can identify the root of the problem.
Unpleasant Odor


When there's an unpleasant smell coming out of your drainage system, it can be due to a number of reasons. You'll have to examine the sewage system and if there's a foul odor coming around the sewage, the p-trap might be causing the problem. The p-trap refers to the drainpipe's curved section and it's found underneath your sink. If you're not using your sink for a long period of time, the p-trap will become dry. If you are confronted with this kind of plumbing situation, consider calling 1-800-Plumber +Air and Electric of Amarillo.
Blocked drain lines or sewer can also contribute to the unpleasant odor. The odor is caused by hair strands, oil, rotten food pieces, and other waste particles stuck in the pipes. When pipes are clogged with waste, it will produce a weird smell that can bring a host of inconveniences when using the bathroom or kitchen. The foul odor will permeate all around your house if there is a sudden water pressure increase through your sewer system.
Slow Drain


If your bathtub, shower, or sink no longer drains out water as efficiently as it used to, the standing water can become a nuisance, especially if the problem isn't addressed right away. The water can pose a threat to one's health. A slow or clogged drain is caused by a waste build-up inside the walls of your pipe. When the waste starts to build up, it prevents water from flowing properly and smoothly. Recent replacement or repair of your plumbing system might also be causing the problem. The pipe that has been installed might have incorrect measurements inhibiting water from flowing through. This problem requires the expertise of a professional plumber.
Clogged Drains


Water will stand still when it has difficulties draining out. Water will have trouble draining when hair strands, soap, dirt, and skin flakes get stuck on your drain pipes' walls. The waste buildup reduces the efficiency of your plumbing system. You will need a reliable plumber at 1-800-Plumber +Air and Electric of Amarillo to provide a drain cleaning service. In most cases, drain cleaning is something that homeowners like to undertake. However, the job requires proper skills and tools. Leave this matter to someone who is trained to fix the problem.
Gurgling Noises


If your shower, toilets, or sinks are making strange noises, it means that your drain lines or pipes might be blocked. The blockage keeps water from draining properly, causing drain lines to make gurgling noises. Another reason your drain lines are making weird sounds is when there's dirt and grease buildup. If it's a thick buildup, the process of draining water will also be slowed down. Air bubbles will form and will look for an escape route, which in this case, will be the nearest vent. If you're standing nearby, the sound may be audible.
Water Puddles


Twigs, sediments, trash, grass cuttings, and leaves can get stuck inside the pipe drains obstructing the proper flow of water. Clogged drains can impact your lawn by damaging its overall appearance. The standing water will also become a mosquito breeding ground. Not addressing this issue can have a life-threatening effect. When you suspect that your drain lines are clogged, let 1-800-Plumber +Air and Electric of Amarillo provide a drain cleaning service.
Why Call Drain Cleaning Services


While the easiest and cheapest way to get rid of a clogged drain is by running to the store and grabbing a drain cleaner, DIY drain cleaning can only make the problem worse. There are good reasons hiring a professional plumber is necessary:
Effective Drain Cleaning: A drain clog might be easy to fix but there are underlying issues that can lead to expensive repairs. A clogged drain needs to be assessed by a licensed plumber because over-the-counter drain cleaning solutions don't effectively address blockages. They will only clear the bottom of the pipe so its function will be temporarily restored, but chemical drain cleaners can cause your plumbing system to deteriorate prematurely.
Hassle Free Drain Cleaning Service: A drain cleaning service is intended for trained hands. Even a simple job such as clearing hair buildup out of the drain lines can still create a mess. Skip this trouble by hiring plumbing professionals.
Safe Drain Cleaning: DIY cleaning is ineffective because it does not provide the right solution. You might even harm your drains if you use over-the-counter cleaning products. When you work with an experienced professional, your drain will be cleared safely so costly damage and future clogs will be prevented.


How Often Should You Have Your Drain Cleaned?


Drain lines should be cleaned at least once a year to prevent clogs and to increase the efficiency of your plumbing system. You will have peace of mind when your drains are in tip-top shape. Book an appointment with 1-800-Plumber +Air and Electric of Amarillo so we can schedule maintenance for you.
Early Signs of a Clogged Drain


Call a plumber if you see any of these signs so problems can be immediately fixed before they lead to more repairs:
Bubbling toilet

Water backs up to your bathtub, sink, or shower

Water takes time to drain from your bathtub, shower, or sink

Formation of water puddles

Bad odor


Professional Drain Cleaning Service


When it comes to the best drain cleaning practice, 1-800-Plumber +Air and Electric of Amarillo is the plumbing company to call. We can deal with all plumbing-related issues so you can experience comfort and convenience. A clogged drain can be a much bigger issue. Contact us so we can get your plumbing issues resolved.
Ready to
GET IT FIXED?
Contact us now!