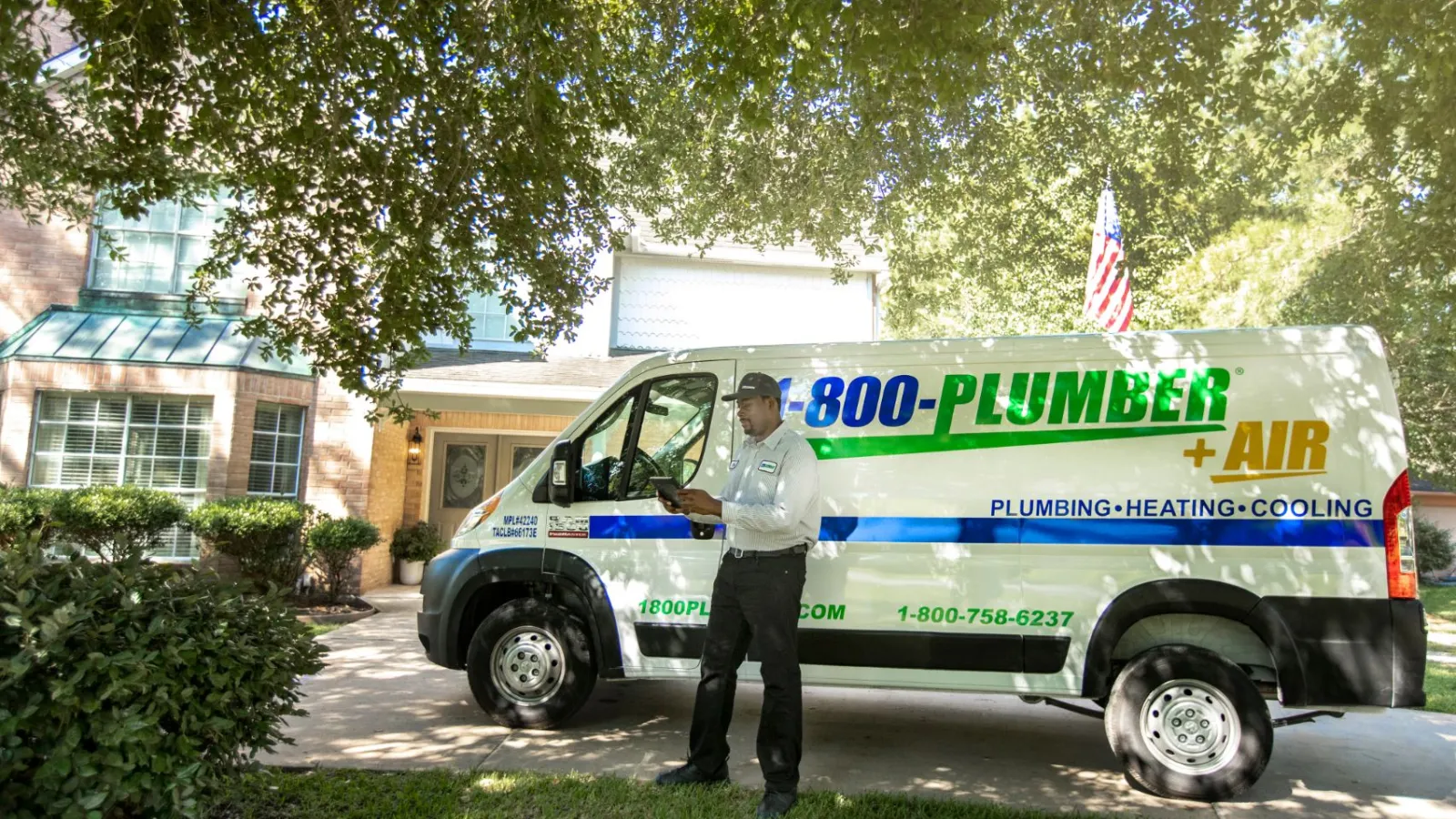 The Name You Trust for your
ELECTRICAL REPAIRS
Having a
HOME EMERGENCY?
Call or Find Your Nearest Pro!
The zip code you entered is not associated with one of our locations. Please visit our Locations page to find your closest location.

Your Professional
SERVICES
Our Top Electrical
Services
Amarillo Electrical
SERVICES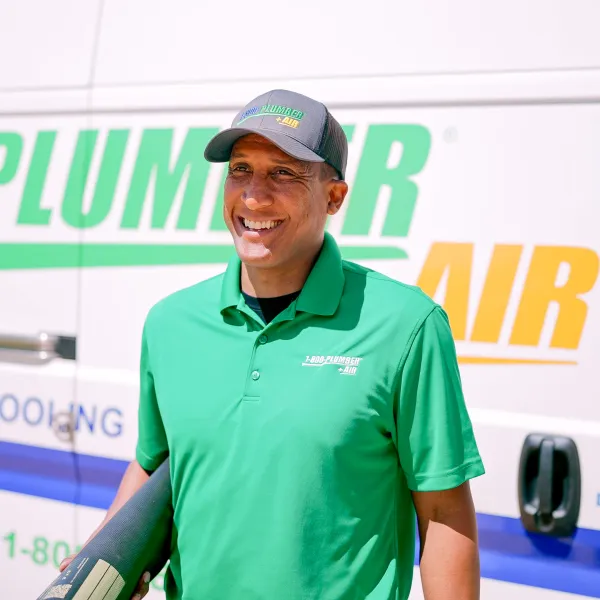 Commercial Electrician in Amarillo
1-800-Plumber +Air & Electrical
Are you on the fence between hiring an electrician and doing the work yourself? Well, we are glad you're here. Let us start by saying that if you are untrained, you should never attempt to perform electrical work independently.
Not only is it dangerous, but you also run the risk of the finished project not meeting building codes. Non-compliance could affect everything from your insurance to your warranties.
Thankfully, there is a qualified and trained team of commercial electricians at the ready. Whatever the problem may be, 1-800-PLUMBER® + Air & Electric of Amarillo is here to help. When you have flickering lights, tripping breakers, or other issues, give us a call.
Ready to
GET IT FIXED?
Contact Us Now!
Five Signs You Need an Electrician
Pay attention, and you will pick up on the signals your business is sending you. If you notice any of these five signs, your business is telling you to start searching for commercial electricians in Amarillo.
Flickering Lights
You know that one light that flickers no matter what kind of bulb you get for it? Or maybe it's a few places where the lights flicker. At any rate, flickering lights are indicative of loose wiring.
Before you give us a call, do a quick check that your light bulbs are screwed in tightly. (You never know!) If they are and the problem persists, it's time to call 1-800-PLUMBER +Air & Electric of Amarillo.
When you call, make sure to let us know what exactly is happening. Are the lights flickering often? Is there a change in brightness when you use an appliance? These details will help us identify the root of the problem. If it's a circuit overload or a meter box issue, we will work quickly to get it resolved.
A Tripping Circuit Breaker
It's not unusual for a circuit breaker to trip once or twice, but give us a call if the problem continues to occur. Frequent tripping is a sign that something is going on beneath the surface.
The first step is to identify where the trip is happening. Is it the kitchen, a bathroom, or the common space?

After locating the problem, reset the tripped breaker by switching the knob from on to off and back again. If the tripping continues to occur, give us a call. Please don't wait. Remember that unresolved electrical problems increase your risk of a fire.
Warm or Hot Electrical Outlets
An electrical outlet should never be warm or hot to the touch. If you notice this problem, it's a clear sign that it's time to call commercial electricians.
Do a quick circuit breaker reset if you notice the heat as you're plugging or unplugging an appliance. Then, unplug everything from that outlet and call our office. We will work quickly to make a visit and take care of any dangerous situations.
Fuse Blowouts
Fuses blow when too much power enters or leaves the circuit. You'll know that this has happened when you see charring on the fuse or when parts of your business lose power.
Attempting to resolve the problem on your own is a bad idea and could lead to electrical shock. Give us a call right away. We'll let you know whether the problem is moisture buildup, damaged electrical outlets, frayed wiring, or something else.
Changes in Your Electric Bill
Do you see an increase in your electric bill? If there isn't an obvious cause like increased electricity usage with a new appliance, give us a call. It may be time to update some devices or replace old wiring. One quick visit from commercial electricians is all it takes to identify the source of the problem.

Once the problem is fixed, you should see your monthly bill go back down. This type of repair can quickly pay for itself.
Watch Out for These Common Electrical Issues
Sometimes it's hard to know whether an electrical glitch is just a hiccup or a sign of something bigger. At 1-800-PLUMBER + Air & Electric of Amarillo, we believe it is always best to stay on the safe side. If you are worried about something, it's usually for a reason.
Even if the problem seems small, give us a call. We especially want to hear from you when you notice any of these common electrical problems:
Loose outlet plugs

Broken light switches

Short circuits

Dimming or flickering lights

Frequently burnt-out lights

Dead outlets

Warm outlets

Frequently tripping breakers
Staying safe in your business is of paramount importance. If you notice any of these problems or believe you have another electrical issue, it's time to contact commercial electricians.
Avoid Do-It-Yourself "Quick Fixes"
A quick internet search is all you need to find countless articles with "how-to" tips for performing your own electrical work. Unfortunately, what starts as a bid to save time or money can quickly become a dangerous situation.
There are only a handful of commercial electrical projects which you can safely perform on your own. Those include changing a lightbulb, flipping a circuit breaker, and not much else.
Despite your best efforts, DIY electrical work can result in undesired situations, including:
Commercial fire

Failed commercial inspections

Electrocution

Injury

Costly future repairs
The good news is that our commercial electricians are here for you, day or night. Avoid DIY electrical work or fruitless internet searches for "commercial electricians near me" and give us a call today.
Call 1-800-PLUMBER + Air & Electric of Amarillo
Electrical needs are almost always urgent. If you see a problem, hiring commercial electricians is always a good choice. And when you need an electrician, there is no better choice in Amarillo than 1-800-PLUMBER + Air & Electric of Amarillo.
We have been serving the businesses and residents of Amarillo since 1999. That means we have more than two decades of experience fixing the problems outlined on this page.
We know that electrical glitches can strike any time, day or night. That's why we insist on providing our services 24/7.
What Sets Us Apart from Other Commercial Electricians?
When you hire an electrician in Amarillo, you want someone who will treat your business like their business. At 1-800-PLUMBER + Air & Electric of Amarillo, that is always the case. We work quickly, efficiently, and respectfully as we provide top-notch services. Trust us to get the service right the first time.
Even better, our team is licensed and insured. When you contact us, you know that the finished product will be safe and up-to-code.
Our quality services aren't the only thing we have to offer. We stand out from the rest of the pack because we genuinely listen to our clients. Tell us your concerns, and we will listen and provide a lasting and practical solution. If you have questions, we are always available to provide clarification.
There's no need to search the web for "commercial electricians near me." Simply call us today to learn for yourself why 1-800-PLUMBER + Air & Electric is the best in Amarillo. From the initial proposal to the final completed project, we will keep you informed every step of the way.
Finding a Commercial Electrician in Amarillo
Indeed, a skilled commercial electrician can ensure that your equipment functions as needed. Resultantly, they're an essential resource for ensuring the continuity of your business.
When it comes to electrical contractors, there are many individuals who advertise their services. However, it's important to find the right professional for the job.
You should ensure that the contractors you work with have the right credentials. It's also important to make sure that they are reliable.
In doing so, you can ensure that your commercial contractor has the needed skills. Moreover, they can perform services as promised.
To start, always work with contractors who are licensed, insured, and bonded. These credentials are a telltale sign. They're a good indicator that a commercial electrician will provide competent services.
Ensuring that a commercial contractor has these credentials is vital. They protect your rights as a customer.
A professional commercial electrician will purchase a bond. The bond allows them to obtain a license.
The license allows them to work as a professional commercial electrician. You can access the funds of the bond if a contractor fails to complete agreed-upon work.
A licensed commercial electrician has the proper training to work in the field. They also have the experience to complete their work professionally and successfully.
After obtaining licensing, a commercial contractor can also acquire insurance. A qualified commercial electrician also has insurance to work in the field.
Benefits of Working With Local Electricians
You may work in one of several fields or industries. Either way, you'll most likely need the services of a commercial electrician at some point. When that day arrives, you want the best services for your enterprise.
For this reason, it's important to choose a service provider carefully. Proper selection begins with choosing an electrician with the right experience and credentials.
Some business owners might think it best to take the guesswork out of hiring an electrician. They'll take a shortcut by hiring a large corporation.
However, hiring local electricians can provide you with distinct advantages. In fact, a local commercial electrician is often your best option for service.
Furthermore, large corporations spend a lot of money on marketing. For this reason, they're almost always booked to their full capacity. However, a local service provider is more likely to stay hands-on with your project.
A local service provider has more time. Furthermore, a local service provider is more likely to know the full status of your project. For this reason, you'll always remain on the same page when you hire a local commercial electrician.
Finally, you can communicate better with a local contractor. It's easier to maintain a rapport with a local commercial electrician. When you work with the same pro regularly, it's easier to build a business relationship.