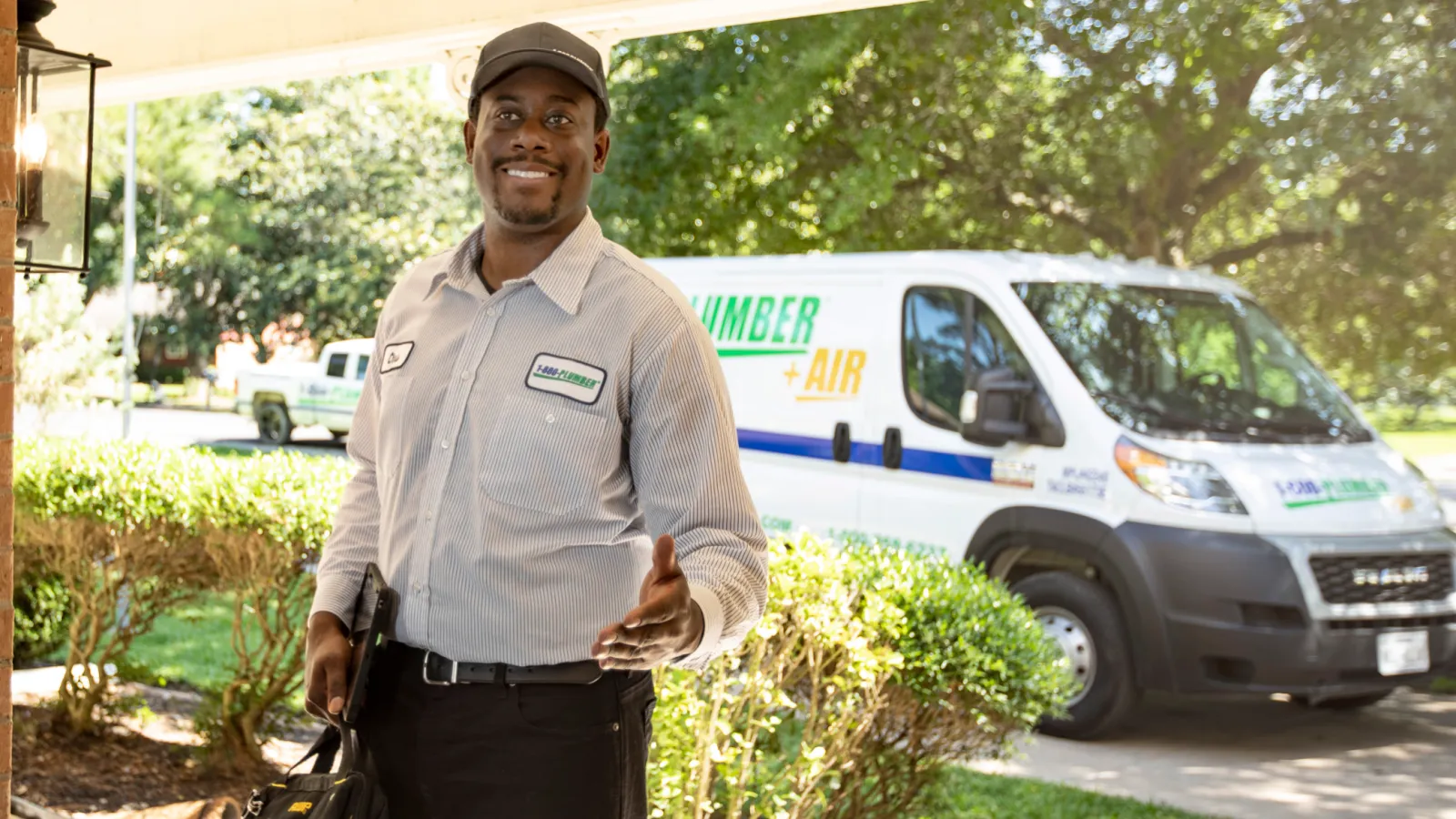 Amarillo
HEATING & FURNACE MAINTENANCE
Having a
HOME EMERGENCY?
Call or Find Your Nearest Pro!
The zip code you entered is not associated with one of our locations. Please visit our Locations page to find your closest location.

Your Professional
SERVICES
Our Top Electrical
Services
Furnace Maintenance
1-800-Plumber +Air & Electric of Amarillo

If your furnace stops working, it is a good idea to take the time to hire a licensed, insured, and professional HVAC company to get the job done right the first time. With 1-800-Plumber +Air & Electric our professional service is just a phone call away. With anything you need, from repairs, replacements, installation, and maintenance, we have got you covered so you can go back to living your life the way you need to. No one wants to deal with the furnace breaking in the middle of cold weather and that is why we recommend getting furnace maintenance before something breaks, but at some point, we have all been there where we have done the maintenance and the furnace still breaks, and if that happens, we are here to serve you 24 hours a day, to make sure your heat will come back on.
Heating Tune-Ups
Having one of our technicians come to your home and perform a heating tune-up will make you feel at ease going into the colder months. Knowing that your furnace will not make you or your family sick, because furnaces burn natural gas, they can, unfortunately, leak carbon monoxide. At 1-800-Plumber +Air & Electric our licensed and insured technicians will do a thorough inspection of all of the pipes and connections to make sure that everything is in good working order.
With every inspection, we will
Inspect Heat exchange

Clean outside condenser

Perform 15 point inspections
With our Home Guard membership, you will also receive a discount on all repairs and priority services. This comprehensive service can keep your family warm and safe throughout the weather changes, and you will not have to worry about a heating emergency, or a gas leak, so you can relax and enjoy the colder weather while staying warm.
Heating Maintenance
Just like we have to do maintenance on our car to keep it running smoothly and make it last longer, the same goes for our heater. Your heater will run better and last longer with regular preventive maintenance. As the saying goes, "An ounce of prevention is worth a pound of cure" by investing in your furnace maintenance, and seasonal tune-ups will keep your furnace running well throughout all the winter months.
Furnace Installation
If it's time to replace your furnace, we at 1-800-Plumber +Air & Electric understand how stressful that can be. We are here to try and make it an easy and simple process, we offer financing, and we will go over all of your different options to make sure you are happy and stay warm.
Our licensed, insured, and professional technicians are ready to go to work for you. We will work closely with you to ensure the right heating system is chosen for the appropriate space. We guarantee all of our work, and we treat your home like our home. So that means the job is not done until you are satisfied, when you are ready for an upgrade, we will evaluate your current system, conduct a load calculator, while discussing any needs or concerns you have, and finally, we will recommend products that fit your home and budget.
Can I DIY My furnace maintenance?
While there are definitely some things you can do on your own, we always recommended having a professional look at your heater. Here are a few tips that you can do, and keeping an eye on these times can inform you that you have a problem and it is time to contact your HVAC professionals, Contact Us now for service!
Cleaning your furnace
To clean your furnace, first, make sure the furnace is off and unplugged. After your furnace is unplugged. Take the panel off on the front of the furnace. You can use a combination of soap and water to gently clean the fan blades and the blower area. After you have completed that, dry everything completely before you put it back together and turn it back on.
Furnace Duct System
Doing a check of your ducts is important, when ducts have leaks, that cuts into the efficiency of the furnace, and you could experience higher heating bills. You can check your ducts before the start of the cold season, and if you find any leaks, you can get your ducts repaired by an HVAC professional.
The Flu pipe, Gas Lines, and Belts
Checking the blower belt before the start of the season and looking to see if it is worn or has damage, and then changing them before you run your furnace can help your system run more efficiently.
The exhaust flue pipe emits gasses outside your home. You'll need to do a visual inspection outside and remove any branches, twigs, grasses, or other objects that may be in the way.
And then your furnace's gas lines can also be prone to leaks, if you smell gas immediately leave your house, and make sure everyone else is out of your house, and call for help.
Need Furnace Maintenance? Call Us! At 1-800-Plumber +Air & Electric of Amarillo
If you need your furnace repaired there's no time to waste when it comes to being cold, and dealing with a broken heater that needs repairs.
That's where the HVAC and heater service of 1-800-Plumber +Air & Electric of Amarillo comes into play. Our team of HVAC professionals can come to your home and inspect your furnace at any time you ask us to. You can count on us 24/7, so if you experience any issues with your heater give us a call or contact us, and we'll come to your rescue.
Apart from the services we offer, there's a lot that makes us stand out from the rest of the pack. First, we listen! We strive to give our customers exceptional service, which includes listening to your needs. Our technicians will listen and come up with a practical and lasting solution. We encourage our clients to ask questions whenever they need clarification. We also ensure we explain our proposals thoroughly and keep you informed every step of the way.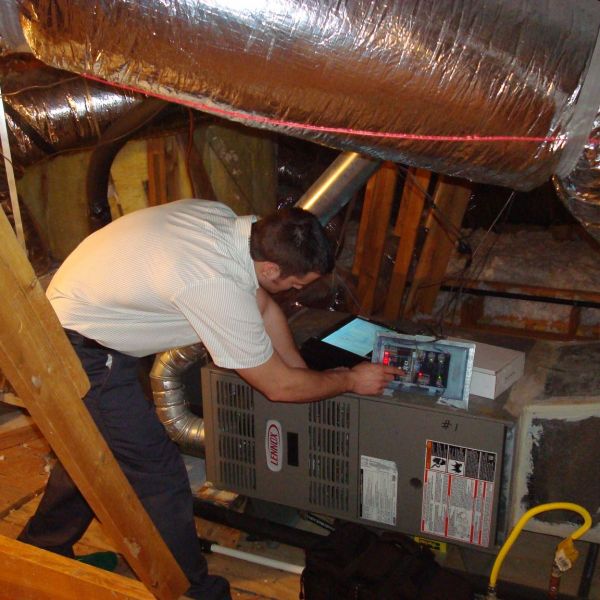 Furnace Maintenance 101

These furnace maintenance tips will help keep your furnace running properly and efficiently. Coupled with regular maintenance by HVAC professionals, you can help prevent your furnace from going out when you really need it and also ensure that your furnace operates to its full potential.
Put furnace upkeep on your home to-do list in the fall each year and contact your Amarillo 1800 Plumber at 806-622-3862 for the repairs and maintenance that you can't tackle on your own.
Ready to
GET IT FIXED?
Contact Us Now!