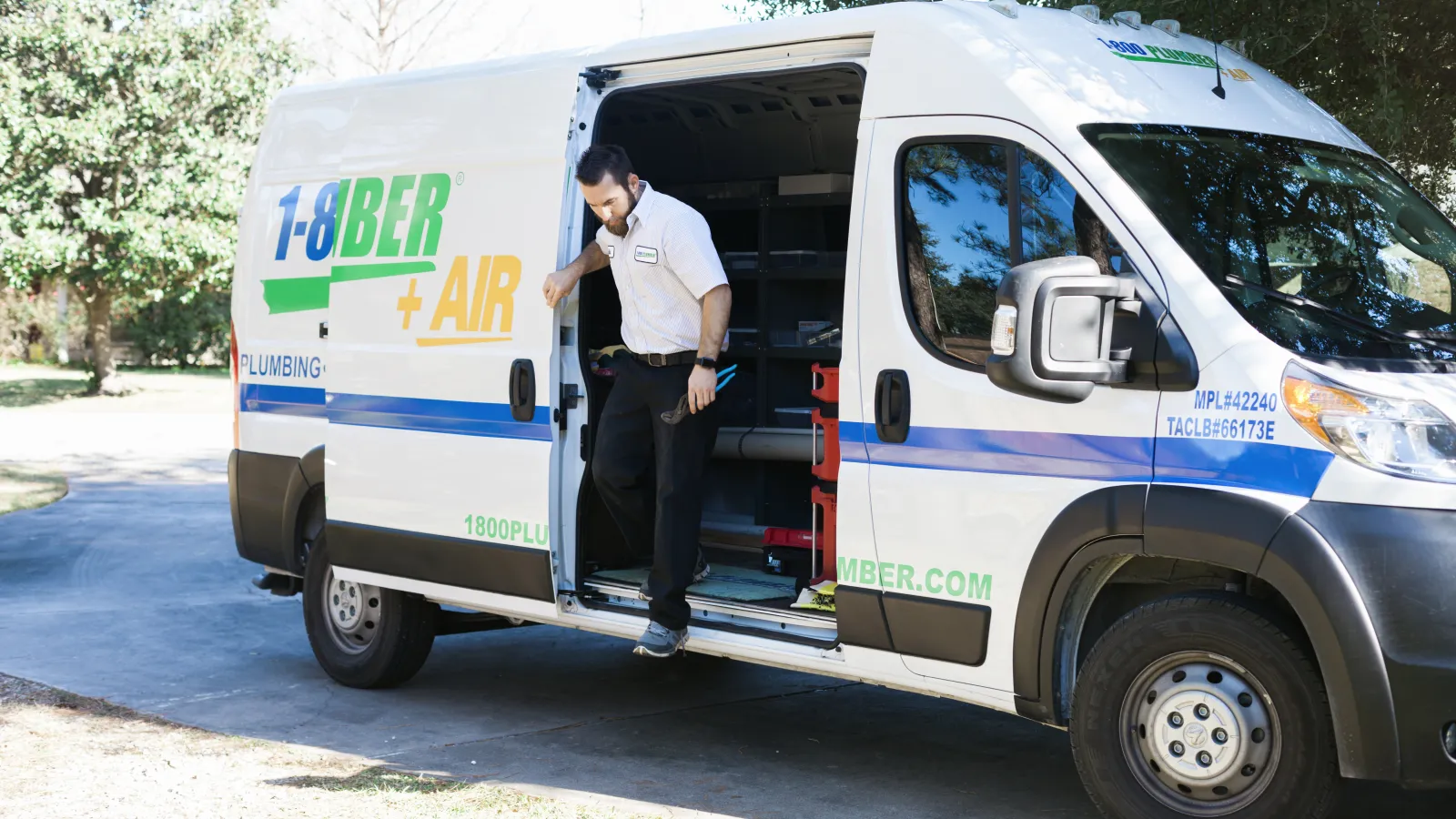 Having a
HOME EMERGENCY?
Call or Find Your Nearest Pro!
The zip code you entered is not associated with one of our locations. Please visit our Locations page to find your closest location.

Your Professional
SERVICES
Our Top Electrical
Services
Everything You Need to Know About a House Repipe
1-800-Plumber + Air & Electric of Amarillo

Ready to
GET IT FIXED?
Contact Us Now!
How Much Does a House Repipe Cost?
One of the first things that most people worry about is the cost of a house repipe, so let's address that first. There are several factors that will determine the cost of your project. The main ones are how long the work takes, the material that your new pipes are made of, and the extent of the project.
Most people spend between $4,000 and $7,000, with the average being around $5,500. However, if you have a large home and repipe the entire interior, you could be looking at $10,000+. Copper pipes are the most expensive option, while pex and PVC are the most common ones and are slightly cheaper than copper.
Signs That My House Should be Repiped
Here are some of the best ways to tell if you should replace your pipes with new ones.
Frequent Repairs and Problems
If you're constantly calling the plumber to your home for clogs, foul odors, and other problems related to your plumbing system, it's likely time to repipe your home. While it's costly and inconvenient upfront, replacing your pipes with new ones will pay off down the road. It will also make your home more comfortable and your life less stressful.
Material of Your Existing Pipes
If your existing pipes are made of cast iron, lead, or steel, it's more likely that you'll experience problems down the road. These materials are no longer used in plumbing outside of special situations, but they were the product of choice in the early 20th century. Cast iron and steel are prone to breaking down from the inside out, whereas lead is now known to be unsafe.
Dirt or Debris in Your Water
As cast iron or steel pipes break down from the inside out, you may start to notice bits of dirt or debris in your water. This is because the pipe's interior is decomposing and getting into your water supply. Not only is this nasty and inconvenient, but it's also dangerous if your pipes are made of lead.
Age of Your Home
The age of your home shouldn't be the only reason you replace the plumbing pipes, but it can be a factor in your decision. Plumbing problems in conjunction with old pipes mean that the problem will likely worsen over time. It would be better to replace the old, problematic lines before they can completely break down.
You're Planning a Remodel Anyways
If you're planning to remodel your kitchen or bathroom, there's a good chance that the existing plumbing pipes will have to be disconnected for construction purposes. If your lines are outdated or have recently started causing issues, it might be worth your while to replace them.
What to Expect During and After a House Repipe
House repiping projects are messy and disruptive, but they're also necessary from time to time. Here's a general idea of what you can expect if you choose to have the plumbing pipes replaced in your home.
Before the Repipe
Before a plumber decides that your house needs a repipe, they will first perform an inspection of your plumbing system. Contact us today if you think it's time for a repipe or if you're experiencing problems. We have the knowledge and expertise to give you sound advice as to what your next steps should be. We will also give you a cost estimate and a time estimate of how long and expensive the repiping project will be.
During the Repipe
A whole-house repipe is a dirty and extensive job. While most of the plumbing fixtures you use are in your kitchen, bathrooms, and laundry room, you have plumbing pipes running throughout your home. There's a chance that not all of your vent pipes need to be replaced, but most of your drains and water lines will.
Our team of plumbing professionals will do their best to keep the mess as contained as possible. We'll cover your floors with tarp or cardboard and ensure that any fixtures, cabinets, and countertops you plan to reuse aren't damaged. However, you shouldn't plan to use your plumbing system for the duration of the work, which means you might need to search for somewhere else to live during construction.
After the Repipe
While life may be inconvenient during the repiping process, you won't regret it once it's done. New plumbing pipes are more durable than old ones, experience fewer problems, and operate smoother. Our team of plumbers will also perform several tests of your new system to make sure there aren't any leaks, noises, or odors.
Can I Stay in My Home During a House Repipe?
Depending on how extensive your repiping project is, you won't be able to stay in your house. Repiping an entire house means that the main water supply will get turned off, and most of your pipes will be disconnected. However, if you're project is limited to a single room, there's a chance that only the water in that room has to be turned off, and there's a chance that you can stay at home.
Who to Call for House Repipe Services and Questions
Contact
us
today if you're currently experiencing plumbing problems or think it's time for a house repipe. No plumbing job is too big or too small for the experts at 1-800-Plumber + Air & Electric of Amarillo. We have years of experience, plenty of manpower, and all the tools and skills necessary to handle your house repipe. We can also perform an inspection of your plumbing system and give you our honest recommendation.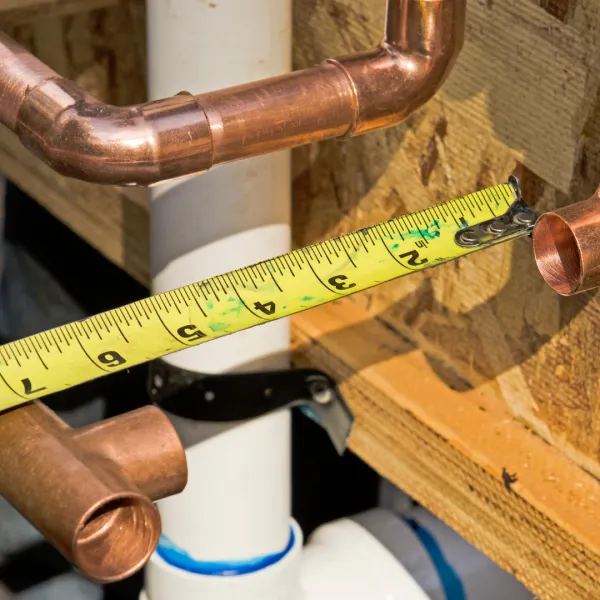 Repiping a House on Slab
Every type of house has a different plumbing equipment life span. So the kind of home you live in will impact how long and how quickly your pipes will wear down. For instance, repiping a house on a slab may be more convenient for a plumber as they will bury the pipes under your house. Plumbers can enter their homes through holes in the wall a foot or so above the grade.
Depending on the method the plumber uses, it may seem as if repiping a house on slab is laborious and time consuming. You will come home and your concrete will be busted. However, just remember, plumbing under a slab can save you money in the long run. Consider the option of repiping under slab versus directly through the walls or attic. When a flood exists and your pipes are above your ceiling, it can become a disaster.
Repiping House on Slab Cost
Repiping with a house on a slab is usually a two-story that requires more holes to run the new piping. The holes need patching and labor which may impact the overall total costs of your job. A raised foundation home usually has crawl space available for the plumber to work and lay a new pipe.
While it may seem like a number of steps to ensure your house is properly repiped; many times, it can save you time, energy, and money.
Cost of Plumbing a Three-Bedroom House
The cost of plumbing a three-bedroom house differs depending on where you live, the type of house, new construction, or type of home project? In Amarillo and the surrounding areas, your rough-in plumbing cost can range from $4,000 to $15,000 to repipe your home. Many times plumbers will consider how many plumbing fixtures you have, the type of piping, the size of your house, and any permitting requirements.
Like many other businesses, Amarillo has a large number of plumbers; each who charge a significant spread when it comes to plumbing. The problem is finding a plumber with the price you want combined with the experience and knowledge on the best repiping method for your home. Also, it is important to find a knowledgeable plumber who cares about your questions and concerns. It does you little good to save money at the front end of repiping your house if it's going to break again in the near future because you got decided to cut corners.
How Long Does It Take to Repipe A House?
Depending on how big the house is and the type of house, it usually takes about two days to a week to complete repiping a house. You can sometimes repipe a house in a few hours, depending on the size and type of piping that's being used. There are other types of homes in and around Amarillo that it would easily take a week due to the larger house style, layout, and plumbing system that needs to be repaired.
Furthermore, It also depends on how many team members the plumbing company sends for your job. It is important to work with a reputable company with many techs, as they will likely provide faster service with less interruption. If plumbers work during a rough Amarillo winter, freezing temperatures can affect the repiping process to take longer than a week just due to weather components. You always need to consider where your house is located, what the style and age of your home are, as well as the season.
All the factors can impact your time frame for repiping a house.
Should I Repipe My House?
There is an easy solution when deciding if you should repipe your house, and that is to ask an Amarillo plumbing expert like 1-800-Plumber +Air & Electric of Amarillo. When you have to decide on an issue as big as your home's repiping, you want to find a plumbing company that knows what they are doing and can do what they say. The last thing anyone wants when dealing with a repiping house issue is unexpected expenses that weren't factored into your initial costs.
That's why deciding if you should or shouldn't repipe your house is a very personal decision based on how well your plumbing is working now and what has deteriorated in your plumbing pipes. You can notice issues with your plumbing pipes that range from bad tasting water to leaking pipes that start damaging your floors and walls. Once you decide that repiping your house now may end up being much cheaper than repairing the damage from your busted and broken plumbing pipes will do to your home, you need to act on it.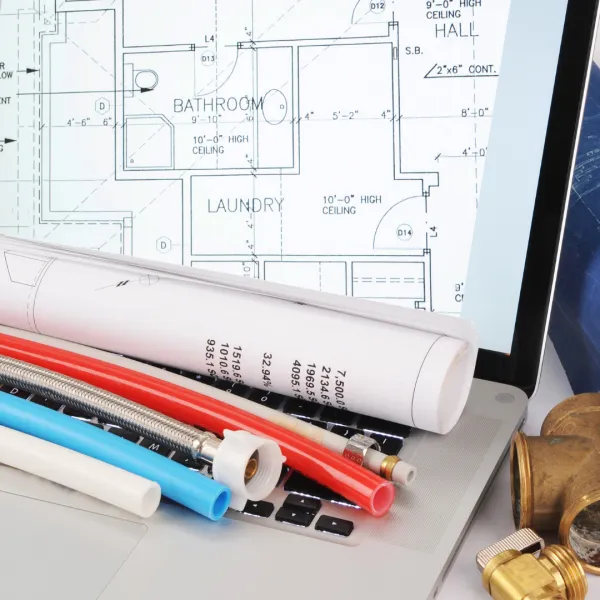 The Importance of Having a Reliable Plumbing Company Available to You in Amarillo
House Repiping in Amarillo is one call or one link away at 1-800-Plumber +Air & Electric of Amarillo. Reach out to 1-800-Plumber +Air & Electric of Amarillo and find the plumbing you want that will last a long time and make you feel that your time, money, and effort were well-spent. When you're ready to hire one of the most reliable and knowledgeable plumbing companies in Amarillo, you'll make that call or click over to their website. There's nothing more important in your home as your comfort and peace of mind.
1-800-Plumber +Air & Electric of Amarillo will be there when you need them to be and give you the service you expect. Never settle for less!