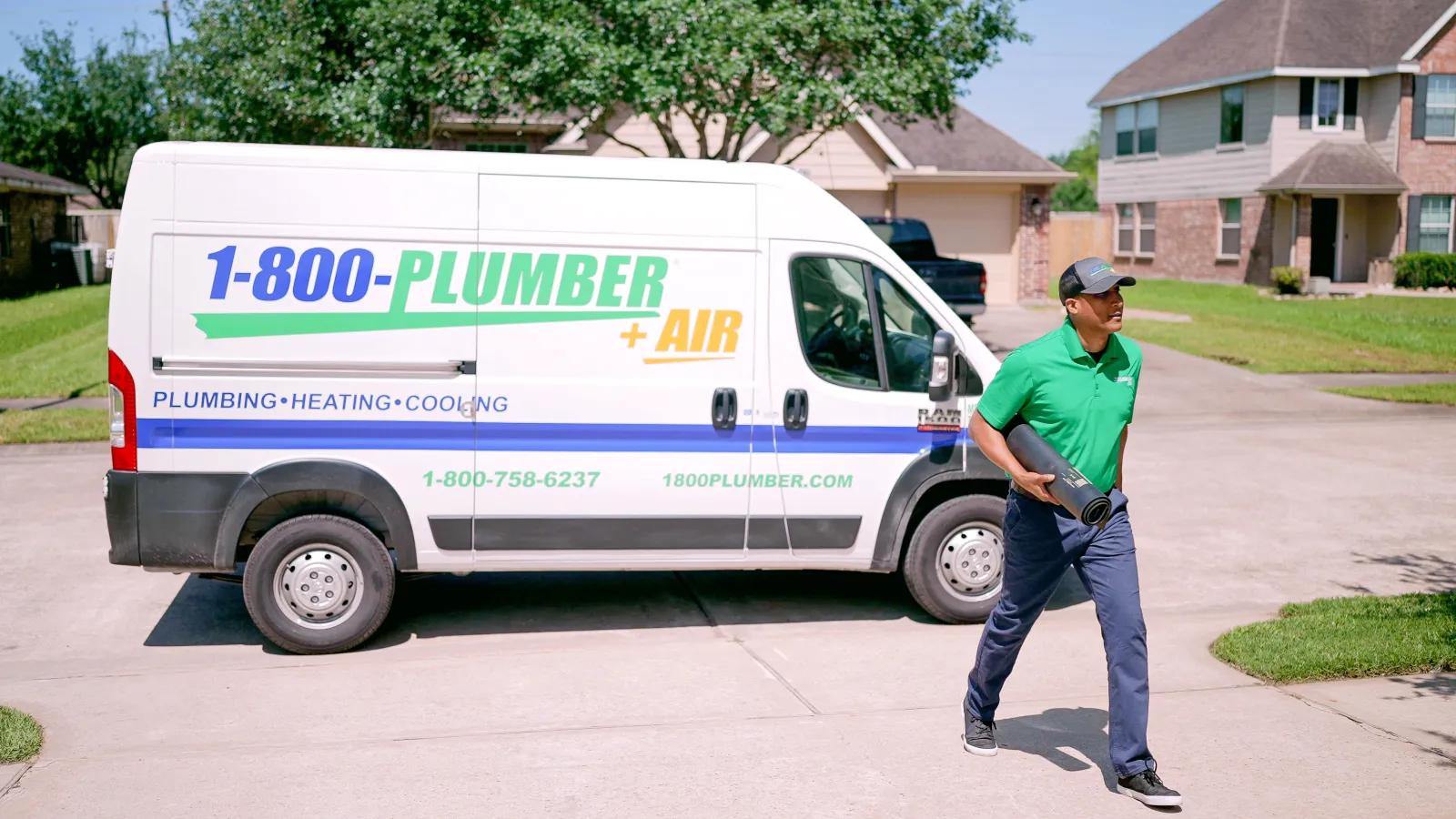 Amarillo
BATHROOM PLUMBING
Having a
HOME EMERGENCY?
Call or Find Your Nearest Pro!
The zip code you entered is not associated with one of our locations. Please visit our Locations page to find your closest location.

Your Professional
SERVICES
Our Top Electrical
Services
The Complexities Entailed with Bathroom Pipes

Bathrooms are one of the most essential rooms in any home. While they offer the very functional purpose of using the toilet and taking showers or baths, they also provide a way to make your home special. If you ever want to show your house off or possibly put it on the market for sale, one of the first things that most people will look at is the bathrooms. Whether you want to upgrade your current bathroom, are building a new house, or need some plumbing repairs done, 1-800-Plumber + Air & Electric of Amarillo is the company for you. Contact us today for a free quote or 24/7 emergency repairs.
Different Components of a Bathrooms Plumbing

When it comes to the plumbing in your bathroom, there are many different components to keep in mind.
Vanity faucets and fixtures.
The faucets and fixtures you choose for your bathroom can change it from the place where you clean yourself to a room that adds personality and flair to your home. There are an infinite amount of possible choices for the handles and faucet heads that you choose for your bathroom vanity.

No matter what your choice is, 1-800-Plumber can install it and make sure it's working as it should. We can even help you pick out the right fixtures for your bathroom if you're not sure what you want!
Toilets are no longer simply places to do your business and move on with life. There are smart toilets, self-flushing toilets, toilets with heated seats, and many more. No matter what type of toilet you choose, we have the tools and skills necessary to complete the install and have it looking great.
Shower and bathtub fixtures.
No bathroom is complete without a shower or bathtub. These are meant to be more than just cleaning stations. They're meant to be places of calming and relaxation, complete with whatever type of plumbing fixtures that make you happy. For the best, cleanest, and smoothest shower or bathtub installation or repair, contact us at 1-800-Plumber, and we'll take care of you.
The water pipes that control the flow of water.
Now that we've covered the bathroom features that you can see and that need to be aesthetically pleasing, let's get to the things that help it function. A bathroom cannot exist without running water, and the only way to provide water is with water pipes. Whether you have a burst pipe that must be repaired or a fixture with a leak, we've got you covered.
The bathroom vents and drains.
Once again, you can't see your bathroom vents and drains, but they're one of the most essential parts of a bathroom's plumbing. Without drain lines to carry away body waste and wastewater, your bathroom would quickly turn into a sewage station. It's essential to keep your drains and vents clean, clear, and checked regularly by a plumbing professional. A clogged drain will cause a world of damage and inconvenience to you and your bathroom.


Possible Repairs for a Bathrooms Plumbing
There are many things that can go wrong with your bathroom's plumbing. It could be anything from a clogged drain line to a busted water pipe or anything in between. Here is a list of the repair and maintenance services necessary to keep your bathroom operational.
Drain cleaning and rooter services.
Having your drain lines cleaned and having rooter services performed on them is integral to preventing clogs from happening. If you start to notice that the water in your bathroom sink, toilet, or tub is draining slowly or that there are smells of sewage, you likely need your drains cleaned and a rooter service.
Water treatment services.
You might have noticed that the water in your bathroom is hard or dirty. If that's the case, then it's essential to have your water treated to keep this from causing bigger problems. You might need a new water softener or water heater, or you might need one of them fixed. Either way, 1-800-Plumber + Air & Electric of Amarillo will diagnose the problem and fix it.
Water leaks or re-piping.
Water leaks and old pipes are a great way to have high water bills and rusty or moldy fixtures. 1-800-Plumber will determine whether or not the leaky fixture or pipes are salvageable or if you need new ones installed. We will then perform whatever repair or replacement you need.
Emergency drain cleaning.
Like I said before, we offer emergency 24/7 emergency services and drain cleaning. If you didn't catch a clog in your bathroom's plumbing in time and you have a backed-up drain line or toilet, 1-800-Plumber is only a phone call away.


Remodeling or New Construction
We do more than just repairs and service work at 1-800-Plumber + Air & Electric of Amarillo. We also do bathroom remodels, additions, or new constructions. You might have decided that it's time to replace the old faucets and handles in your vanity and shower, or you might want to add a whole other bathroom to your home. Either way, no job is too big or too small for us.
We even offer services for new construction, including residential bathrooms and commercial bathrooms. No matter what you need to be done, 1-800-Plumber is your one-stop-shop for all your bathroom plumbing needs. Contact us today to enlist our services!


Who to Call for Your Bathroom Plumbing
If you haven't figured it out already, you should contact 1-800-Plumber + Air & Electric of Amarillo for all your plumbing needs. Whether you need bathroom repairs, want to replace your existing fixtures, or are building a new house, we can do it all. We'll be happy to come to your home or place of business and inspect the bathroom in question. We can give you a free quote or perform an inspection of your existing equipment and detect problems before they have a chance to manifest themselves.
Bathroom Remodeling is not DIY
If you're planning a bathroom remodeling project, you don't want to skip hiring a professional.
They have all the knowledge and tools that you need for the remodeling project. They'll get the job done safely, cleanly, and quickly.
There are a lot of things we can do ourselves in our home but plumbing a bathroom shouldn't be one of them. For a free quote for your project, reach out to us today or call us at 806-622-3862.

Ready to
GET IT FIXED?
Contact Us Now!