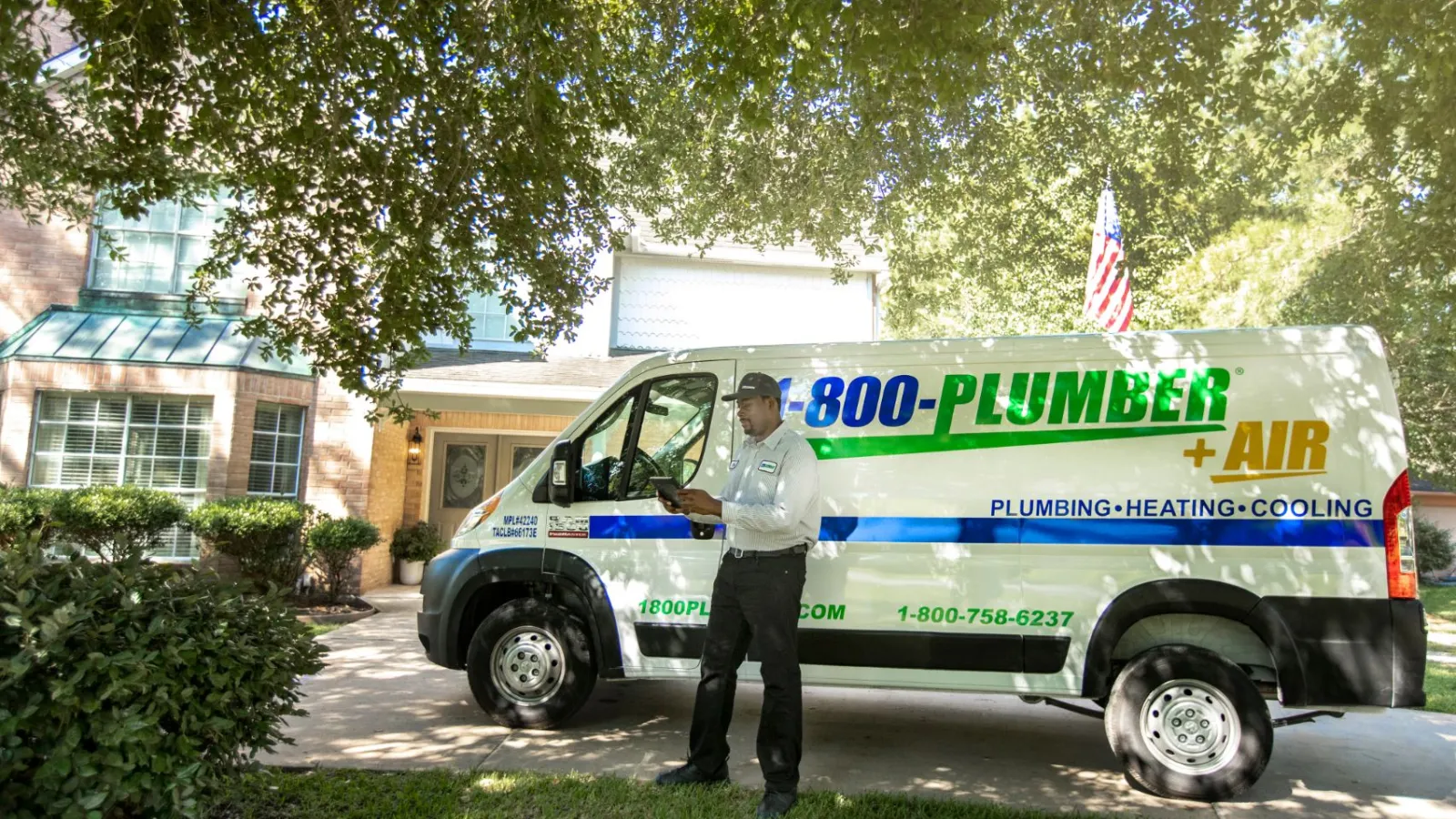 The Name You Trust for your
ELECTRICAL SYSTEM UPGRADES
Having a
HOME EMERGENCY?
Call or Find Your Nearest Pro!
The zip code you entered is not associated with one of our locations. Please visit our Locations page to find your closest location.

Your Professional
SERVICES
Our Top Electrical
Services
Amarillo Electrical
SERVICES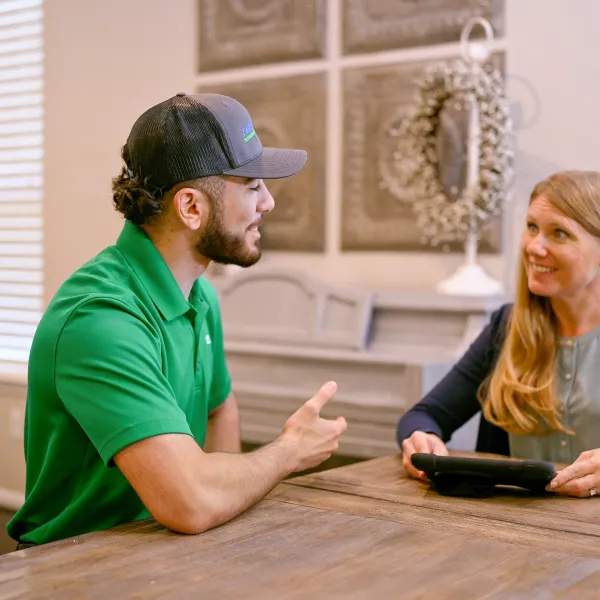 Electrical System Upgrades | 1-800-Plumber + Air & Electric of Amarillo

Ready to
GET IT FIXED?
Contact Us Now!
Warning Signs That You Should Upgrade Your Electrical System
Luckily, your electrical system isn't something that typically breaks down or goes haywire in a single day or week. There are usually weeks, months, or even years of warning signs to give you fair warning that something's wrong with your electrical system. Here are a few of the main ones to watch out for.

Constantly tripping breakers are usually a sign that a circuit is overloaded. The only way to fix the problem and not impede your way of life is to rewire the circuit and transfer power to other areas.
Flickering or Dimming Lights



Flickering or randomly dimming lights is also a sign that your circuit could be overloaded.
Blown fuses in your appliances or electrical devices are usually a sign of faulty wiring or a power surge. This may happen every once in a while, but the problem shouldn't persist.
Dark or Discolored Outlets



If you start to notice dark spots or discoloration around your outlets, it could mean that they're too hot and are starting to burn up. It could also mean that you're plugging appliances into them that are too high-powered for what the outlet can handle.
Sparking appliances are never a good sign. This could signify a problem with your electrical system or the specific device that is sparking. If sparking occurs with multiple appliances at the same outlet, your electrical system is likely at fault.

Not Having the Proper Outlet
It was common to have two-prong outlets with a hot and a neutral slot in older homes. Modern outlets, however, have three prongs with an additional slot for grounding purposes. If you have mostly two-prong outlets throughout your home, there's a good chance that your entire electrical system is outdated.

What are the Risks of Having an Outdated Electrical System?
Not only is having an outdated electrical system inefficient and irritating, but it's also dangerous. Modern appliances and devices have more power than older ones, and you're also likely to use more of them simultaneously. Let's look at some of the risks your outdated electrical system could pose.
Outdated electrical systems are more prone to power surges, shorts, and other things that could potentially cause a spark. If a spark happens to strike near flammable material, it could set of a chain of events resulting in the start of a fire.
The older your electrical system gets, the more likely it is to start zapping and electrocuting you. Electrical shocks can happen from plugging something into an outlet, unplugging something, or even putting your hand too close to an electrical device. If you have an older home, the problem is likely a result of your outdated electrical system
Electrical devices and appliances are also more apt to experience blown fuses, damaged motherboards, and other forms of damage. For the sake of your home, family, and the appliances themselves, you should consider electrical system upgrades.
What are the Benefits of Upgrading Your Electrical System?
Now that you know the risks and warning signs of an outdated electrical system, let's check out some of the benefits of an upgrade.
Safer Home
If you haven't noticed by now, there are a lot of hazards associated with old or faulty electrical systems. Having your system professionally upgraded will make your home a safer place.
Resale Value
Electrical system upgrades are also a great way to boost your home's resale value. Electrical needs and problems are typically at the forefront of the minds of prospective home buyers. If they see that your system is upgraded and sound, it will make them feel better about paying top dollar for your home.
Increases in Power
Modern appliances and devices are more efficient than older ones, but they also require more power. Stoves, dryers, furnaces, hairdryers, and similar items have increased efficiency, but they also have higher power demands. If you hope to enjoy these appliance upgrades, you'll likely have to invest in electrical system upgrades.
How to Upgrade Your Electrical System
Upgrading part of all of your electrical systems can be a big task depending on the size and scope of your project. However, for a complete system upgrade, here's what you'll be looking at.
1. Upgrade your main panel box for extra breaker spaces and for increased power supply. Most older homes have a 110-volt or 120-volt supply for the entire home. Upgrading to 220 will give you the ability to power more things simultaneously. Getting a bigger panel box will also free up extra space for additional power circuits.
2. Upgrading your electrical outlets and light fixtures may also be necessary. If your house is full of power-hungry lights and two-prong outlets, it's good to consider upgrading them.
3. Upgrading the electrical wiring in your home is a tall order, but it might also be necessary. Older electrical wiring used different materials and was more prone to corrosion than new wires. They also don't always provide a ground wire option, which is necessary for certain appliances and devices.
Who to Call for the Best Electrical System Upgrades Available
If you're in the market for electrical system upgrades, contact us at 1-800-Plumber + Air & Electric of Amarillo. Whether you want to upgrade a single component or your entire electrical system, we're the team for you. Our team of experts has seen it all, repaired it all, or replaced it all, and no job is too big, small, or complicated for us to handle. We'll also be happy to address any questions or concerns you have along the way.