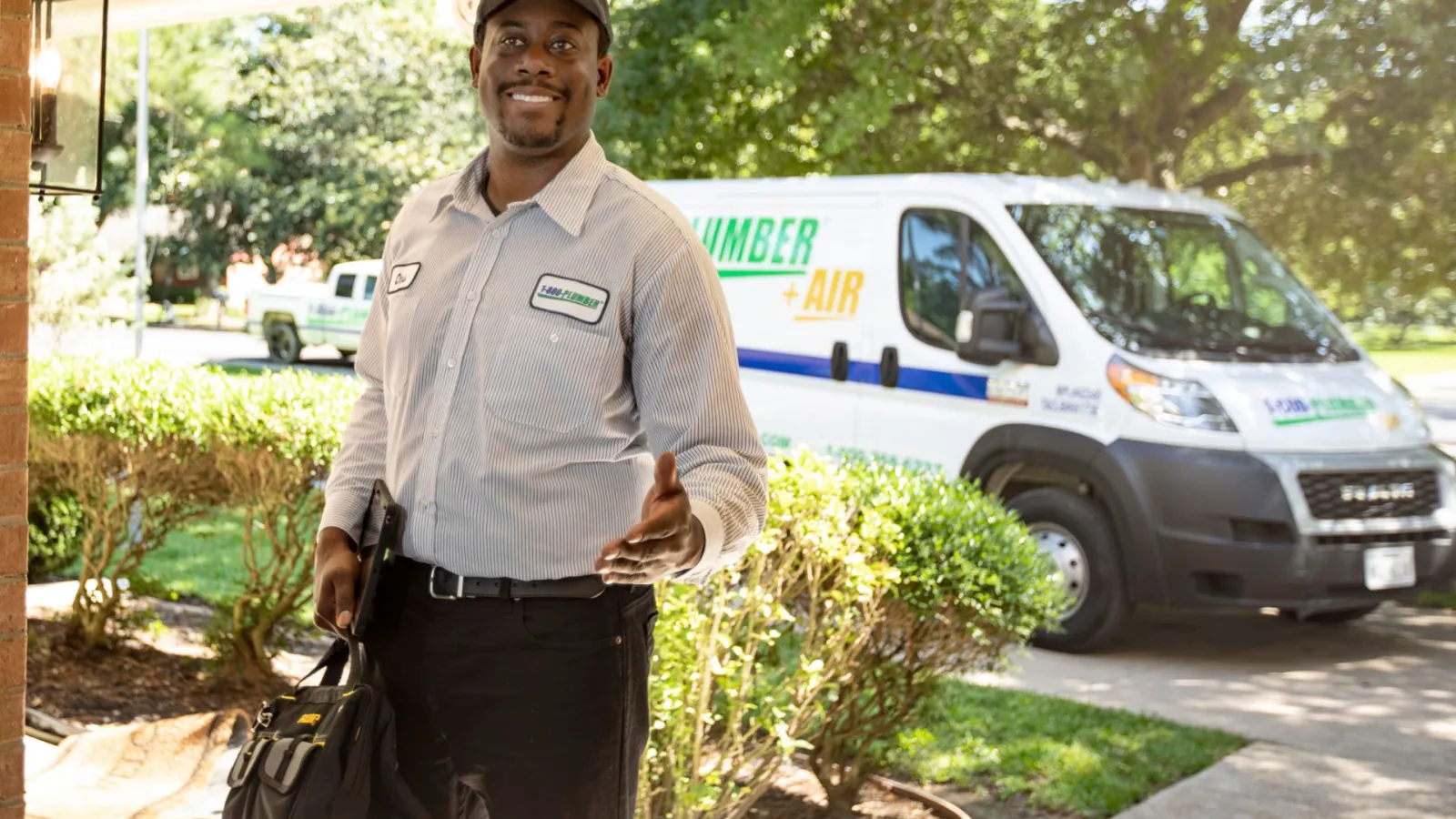 Amarillo
AC INSTALLATION & REPLACEMENT
Having a
HOME EMERGENCY?
Call or Find Your Nearest Pro!
The zip code you entered is not associated with one of our locations. Please visit our Locations page to find your closest location.

Your Professional
SERVICES
Our Top Electrical
Services
AC Installation and Replacement in Amarillo
and the Surrounding Areas
As a homeowner, you want to make sure that your home has a proper defense mechanism against unfavorable weather conditions. It's your responsibility to ensure your home is cool during summer and warm in winter. To achieve this goal, many homeowners invest in state of the art air conditioning unit meant to serve them for years. However, without proper maintenance by a reliable HVAC repair technician in Amarillo, the A/C unit will break down when you need it most. A faulty AC unit on a hot summer day can turn a mild situation into an emergency real fast.
Continue Reading:

Ready to
GET IT FIXED?
Contact Us Now!
Signs Your Air Conditioner Unit Needs Repair
To ensure your AC unit lasts longer, you need to have it serviced by a qualified technician in Amarillo. You must first learn to spot when your AC is about to fail. If the AC repair technician can correct the problem in time, it could save you much time and money. Here are a few signs that your AC unit is failing.
It's Blowing Hot Air
When your A/C is blowing hot air, it's an indicator that you have a broken compressor. It can also be a sign that you've got a refrigerant leak.
A/C Not Blowing Air
If you've noticed a reduction in airflow, it might indicate a faulty compressor or blocked ducts, both of which are small problems to an experienced AC repair technician in Amarillo.
Air Conditioner Is Not Turning On
If the circuit breaker trips, the AC unit won't turn on until you reset it. However, the thermostat could have a problem. Another common problem is when the outside a/c unit runs, but the inside one doesn't, which might mean your unit requires significant repair.
Finding the Best HVAC Company in Amarillo
Now that you know some of the signs to look out for, it's essential to find a reliable HVAC company for AC installation, replacement, service and repair In Amarillo. AC repair technicians handle delicate and costly systems in your home, meaning you need to invest your time and resources in finding the best in your local area.
To assist in your search, here are a few things you should consider.
Research and Referrals
Before settling on a HVAC contractor, you need to do your homework well. One way to find reputable companies in your areas is to look at reputable review sites. Sites such as Yelp will have a list of contractors in your area with ratings from previous customers. You can also ask your friends, neighbors and workmates for reliable contractors. From your research and referrals, you can come up with a list of potential companies.
Read Online Reviews
Other than what your acquaintances have told you about the potential contractor, you need to read reviews from other clients. There will be a review section on most of their websites where clients explain their experiences with the contractor.
Reading reviews from previous clients can help shed light on what to expect from them. If the reviews are mainly negative, you should cross the company off your list, but if you only find one or two negative reviews amidst numerous positive reviews, don't cross them off. It's impossible to please everyone.
Request A Written Estimate and Compare
A reputable company won't hesitate to give you a written estimate even before they begin work. Be wary of a company that offers you an estimate over the phone without inspecting the system first. You can only get an accurate estimate after a technician has examined the system and diagnosed the problem. The estimate should be as detailed as possible with no hidden costs.
Once you get estimates from different companies, compare and choose those with reasonable rates. Even though you're looking to save money, don't go for the cheapest option. They probably have hidden costs not indicated on the estimate, or they have to cut corners to give a low price. However, ask if the company offers discounts or a special rate that could bring the price down.
Other than the price, here are other factors you should compare:
Warranty

Replacement models

Start date

Time to complete the AC repair
Customer References
Now that you've narrowed down your list of potential companies, request several referrals to check out the contractor's past projects. Most companies will gladly offer you a list you can check out. If they're hesitant or refuse to give you a list of references, you should cross them off. If a company is proud of the work they have done in the past, there would be no reason not to offer you a list.
Make an effort to call the referrals and ask them the below questions:
Were the services offered completed in time and within budget?

Did the company respect your property during service?

Did the technicians leave a mess, or did they clean up the area after they completed the job?

Was the system tested after repair?
Answers to the above questions will help you make a decision, and they give a clear picture of what to expect once you select that company. If you like to be more thorough, visit the project sites and view the results first-hand.
Check How Long the Company Has Been In Business
It helps to find out how long the company has been in business in Amarillo. If a company has been in business for long, it indicates that it's well-established and familiar with the HVAC needs of the client base in that service area.
Other than the number of years the company has been operational. You should also check the experience of their technicians. Technicians with two or more years of experience are preferred because they have more hands-on expertise.
Check Licenses, Certification and Insurance
In Amarillo, all HVAC contractors need licenses to operate. A reputable contractor won't hesitate to give you their license number. You should look up the business license to see if it's current. By choosing a licensed company, you can be sure you shall receive the service from a knowledgeable technician because they have to be approved by a regulatory agency to work in the state.
Other than a valid license, the company should have insurance, particularly liability and worker's compensation coverage. If they don't have insurance, you could be held liable for accidents on your property.
Once a company has checked each of the above boxes, you can go ahead to hire them and sign a service contract.
Why Choose 1800 Plumbing + Air
Apart from the services we offer, several qualities make us stand out from the rest of the pack, including:
We Listen
We strive to give all our customers exceptional services, which includes listening to all their needs keenly. Our technicians will listen to your problems and help come up with a practical and lasting solution. We encourage our clients to ask questions whenever they need clarification. We also ensure we explain our proposals thoroughly to the client and keep them informed every step of the way.
We Respect Our Clients Property
Our technicians are professionals that treat your property with the utmost respect. They will inform you before showing up at your doorstep and ask for permission before entering any room. They won't track mud all over your floors because they're committed to leaving your home as they found it. The technicians ensure they have cleaned up after themselves, so they do not leave a mess for you to clean up.
Fast Response Time
At 1-800-Plumber +Air & Electric of Amarillo, our name is our number. You can call us any time of day, and there will always be someone to assist you. We are committed to arriving on time, no matter where you are in Amarillo and the adjoining communities.
Experience
We have been serving residents of Amarillo for decades. We have the expertise to handle any HVAC problem thrown at us. Our technicians go through continuous training so they can stay up to date with changes in the industry. You can trust they're experienced in all matters HVAC installation, maintenance and repair.
The next time you need plumbing, cooling or heating services, look no further than 1-800-Plumber +Air & Electric of Amarillo. We are your one-stop-shop for all plumbing and air conditioning services. Give us a call today and enjoy our exceptional services!