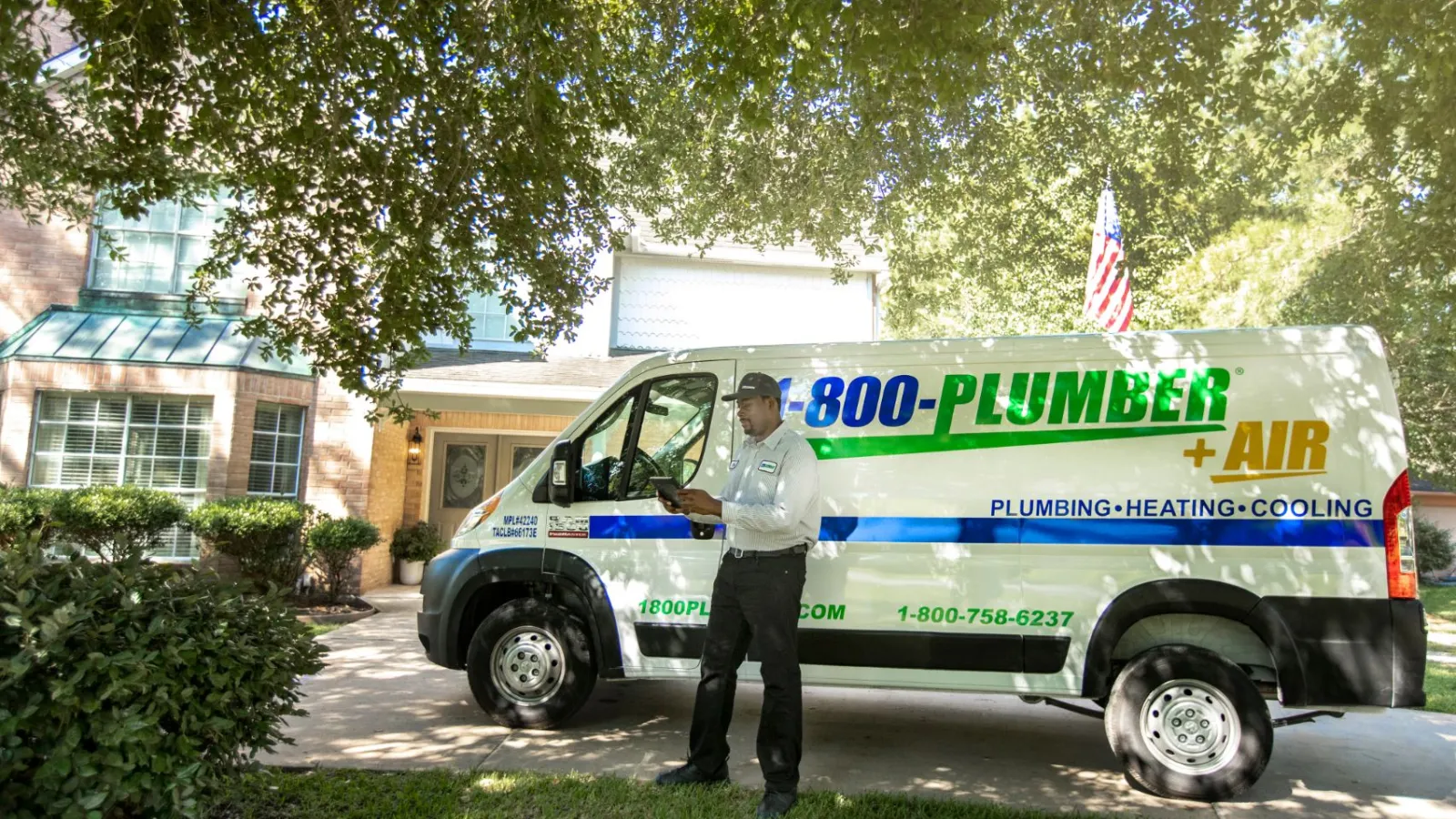 The Name You Trust for your
ELECTRICAL REPAIRS
Having a
HOME EMERGENCY?
Call or Find Your Nearest Pro!
The zip code you entered is not associated with one of our locations. Please visit our Locations page to find your closest location.

Your Professional
SERVICES
Our Top Electrical
Services
Amarillo Electrical
SERVICES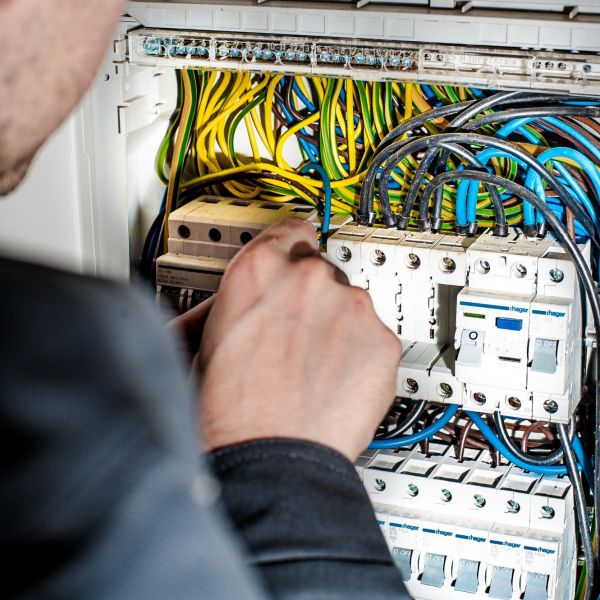 Finding the Electricians | 1-800-Plumber +Air & Electric
In the third quarter of 2019, the State of Texas was home to only 10,319 licensed electrical contractors. That may seem a lot, but keep in mind that there are almost 10 million households in the Lone Star State. That puts the ratio to one electrical contractor per about 970 households!
One reason for this disproportion is the state's stringent regulations on electrical work. The state heavily regulates electrical work and electricians. However, these strict laws are in place to keep everyone safe from electrical hazards.
As such, finding the best electrical services in Amarillo, TX, is paramount to your safety.
Don't worry, though, as we've compiled this guide on the top tips and tricks to hiring the right electrician. Read on to learn what to look for in one and why you should consider 1-800-Plumber +Air & Electric of Amarillo.
Ready to
GET IT FIXED?
Contact Us Now!
Signs You Need to Start Finding the Best Electricity Repair Company in Amarillo
Were you aware that more than three in four homes in Amarillo are at least 40 years old? In fact, the majority of housing units in the city have been around from 1950 to 1979!
So, it's not surprising that many of the city's homes have outdated electrical systems. If your home is one of these, you likely experience flickering lights or have dead wall outlets. Your circuit breaker may also be tripping more often.
A constantly-tripping breaker can cause further damage to your electrical system. On the other hand, your breaker itself may be so worn out that it may just stop working. This is dangerous, as a faulty breaker may fail to trip when it needs to, leading to arcing.
All these are signs that you need electrical repairs as soon as possible. It's vital you don't delay having these fixed, as electrical malfunctions cause deadly shocks. Moreover, problems with faulty wirings can trigger house fires.
Note that the Amarillo Fire Department receives thousands of calls each year. For instance, in 2019, 822 of the 23,000 calls the AFD took were fire calls. Many of these incidents took place in residential properties.
Other Electrical Services Your Amarillo Home Needs
It's also smart to have an Amarillo electrician install a surge protector in your home. Surge protection keeps your appliances, equipment, and electronics safe from getting fried. Power surges are common in the city, as they often occur after an outage.
However, high-powered devices can also trigger these surges. A good example is a faulty air conditioner.
ACs already need a lot of energy, but they can consume even more if they go bad. This can then make them draw more electricity at the start of the cooling cycle. If this happens, they can cause a power surge.
Lighting updates, such as LED upgrades, may also warrant the help of an electrician.
For starters, your current bulb sockets' rating may only be for Edison bulbs. In this case, their rating may be too high for LED bulbs. If you use LED lights in these sockets, the bulbs may burn out faster than their rated 25,000- to 50,000-hour service life.
Can Amarillo Homeowners Do Electrical Work on Their Homes?
Yes, so long as the work is minor, such as fixing a device that only runs at less than 25 volts. You can also change burnt out light bulbs or replace faulty lamps on your own. These basic repair jobs don't require a city permit, either.
Speaking of permits, any job that would expose you to over 50 watts of energy would already need one. Suppose you need to repair an electrical appliance that can supply more than 50 volts. In this case, you must obtain a permit from the Amarillo Government first.
All other electrical jobs that require permits also need inspection and approval. This means that you must arrange for an electrical inspector to check and test the work first. Only after this can you start using or operating that electrical device or equipment.
Finding the Best Electrical Services: What to Look for in Amarillo Electricians
As you can see, it's a lengthy process to do your own residential electrical work in Amarillo. That's why the simplest, safest, and most convenient solution is to hire electricians.
However, finding the best electrical services in Amarillo requires some research, too. Here's a list of the minimum requirements you should look for in an electric company in the Yellow Rose of Texas.
H3: Texas Electrician License
Under Texas laws, anyone who conducts electrical work must have an electrician license. Such work includes the installation, maintenance, and extension of an electrical wiring system. These regulations also apply to work done on electrical equipment and accessories.
Please note that electrician licensing applies to all providers of electrical work. However, there are different licenses for Master Electricians, Journeyman Electricians, or Wiremen. Maintenance Electricians also need to carry a license in the State of Texas.
Either way, for electrical workers to apply for a license, they first need to show proof of education. For example, a maintenance electrician must have had 8,000 hours of on-the-job training. A Master Electrician or a licensed Maintenance Electrician must have supervised their training.
Texas also only awards licenses to electricians who passed state-issued examinations. Each class of electrician in the state must take and pass these exams before they can apply for a license.
As such, hiring a licensed electrician means you're hiring a qualified professional. This is especially true as these are difficult tests; just a little over one in four exam takers pass them. That should also make you realize why it's not a good idea for you to tinker with your electrical system.
H3: Registered With the City of Amarillo
Aside from a state license, Amarillo laws also require city registration. This applies to all electrical contractors. They must be a licensed Master Electrician or have a Master Electrician working for them.
This also gives you peace of mind, as you can be sure that you're hiring a legitimate entity. In the (unlikely) event you don't like the work rendered, it'll be easy for you to file a complaint. The City's Development Services can also help by pulling up the electrician's records.
H3: Proof of Financial Liability
Amarillo requires electrical contractors to meet minimum state liability insurance coverage. This means that the electrical company you choose should carry the following:
At least $300,000 coverage for property damage and bodily injury (per event)

At least $600,000 aggregate coverage (minimum coverage limit)

At least $300,000 aggregate for products and services rendered
These coverages are paramount as they protect homeowners from shoddy work. They also safeguard property owners from accidents that may occur during electrical work. Moreover, they ensure that clients receive satisfactory goods and services from the electrician.
Let's say that during a service call, an electrician drops a piece of equipment on your floor by accident. While not on purpose, it still led to your hardwood flooring sustaining cracks or holes. So long as the company has insurance, their insurer will pay to repair your damaged property.
You don't get this kind of reassurance if you hire an uninsured handyman. In this case, repairing any damage they may cause will come out of your pocket.
This is why it's crucial to hire only a licensed electrical company in Amarillo, Texas. After all, licensure means the contractor meets the city's and state's insurance requirements.
H3: Workers' Compensation Coverage
Unlike other states, Texas doesn't require private employers to get workers' compensation. There are a few exceptions, one of which is an electrical contractor. The Lone Star State requires them to get workers' comp for all their employees.
Why 1-800-Plumber +Air & Electric of Amarillo Should Be Your Choice
1-800-Plumber +Air & Electric of Amarillo specializes in plumbing, HVAC, and electrical services. That makes us your "one-stop-shop" for all your crucial home-related services. If you choose us, you never have to look for another plumber, HVAC technician, or electrician.
More than that, all our Amarillo electricians carry all required licenses and coverages. We also vet all members of our team, so you can rest assured of their trustworthiness. After all, our primary goal is to ensure the electrical safety of our Amarillo customers.
As proof of our dedication to providing exceptional work, we guarantee all our jobs. We provide warranties on all the products and services we deliver. This way, if you feel dissatisfied in any way, we'll work on it until we meet your expectations.
You can also rely on us if you ever need emergency services, be it for plumbing, HVAC, or electrical work. We'll come to your rescue, no matter the time of the day. Most importantly, we won't charge you any extra for the emergency work you hire us for.
Keep Your Home Safe and Lit With the Help of the Best Electricians
There you have it, the only guide you'll ever need for finding the best electrical services in Amarillo, TX. Licensure, registration, and insurance are three crucial things to look for. However, note that only the best electricians provide warranties and emergency services.
So, if you need top-notch electrical work, call 1-800-Plumber +Air & Electric of Amarillo!
Schedule your service now
so we can help you get your home all well-lit and up to safety code.