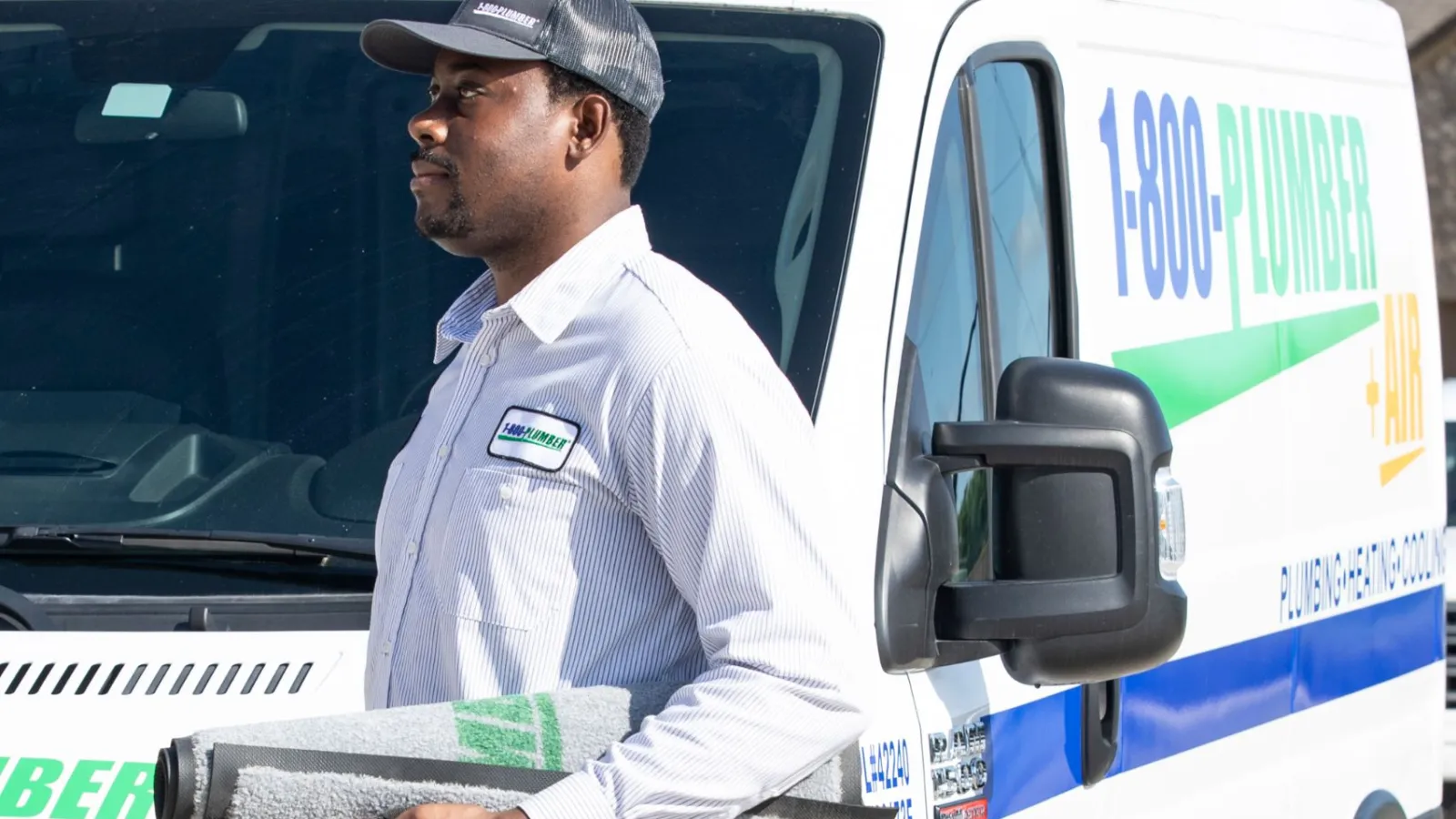 Amarillo
SEWER & SEPTIC SERVICES
Having a
HOME EMERGENCY?
Call or Find Your Nearest Pro!
The zip code you entered is not associated with one of our locations. Please visit our Locations page to find your closest location.

Your Professional
SERVICES
Our Top Electrical
Services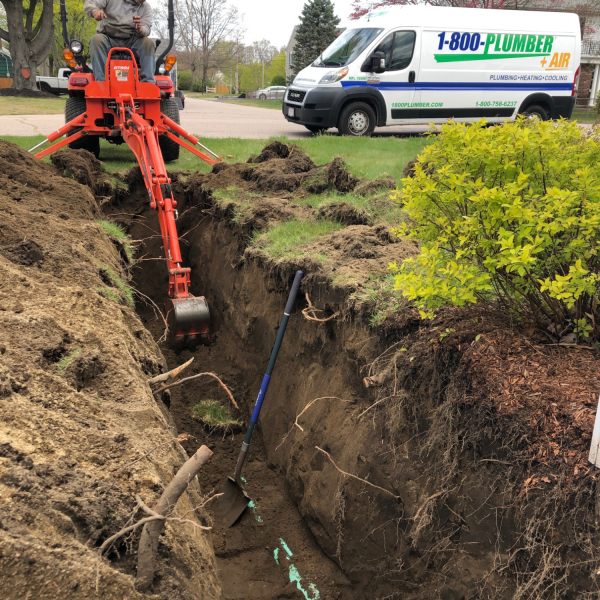 How to Know in Amarillo: Is That Weird Smell Your Sewer Backing Up?
Did you know that fully one-half of Amarillo's housing stock was built before durable PVC piping became the norm for sewer lines? This means that today many homes and apartment buildings in the Amarillo area are becoming prone to sewer problems as their systems and the piping of those systems are made of age.
Even newer homes with the most up-to-date piping can run into issues, however. But with so many potential causes for weird or unusual smells in a home, how can you know if the latest odor you've caught a whiff of is your sewer backing up or something else?
Here's how to tell if your sewer is in need of professional help.
Take a Closer Look at the Smell

The EPA estimates that there are as many as 75,000 sanitary sewer overflows in the U.S. each year. So if your home experiences a backup, you're far from alone.
But how can you tell if that smell is your sewer when there are so many potential sources of bad smells in the average home?
Is It Just Smelly or More Than That?
Sewer backups tend to release specific gases. These include:
Hydrogen sulfide

Ammonia

Methane
In addition to smelling nasty, these gases can cause physical symptoms in people exposed to them. Common reactions include:
Headaches

Dizziness

Memory problems

Difficulty breathing
If you or other members of your household experience any of these symptoms at the same time you're noticing noxious smells, it's a good bet that you need the help of a plumbing professional right away.

Consider Other Indicators

You can also narrow down the cause of suspicious odors by looking for other common indicators of sewer problems. These include:
Gurgling sounds in your pipes or fixtures.

Visible backup in your tub, sinks, or floor drains

Visible evidence of your sewer backing up into a ditch or other above-ground outdoor spaces

Sudden or unexplained lushness in your lawn

Mold or mildew on your walls or near your pipes

Fixtures that are slow to drain

Visible leaks or moisture collection on or around the piping in your home

The appearance of or an increase in pests in or around your home
Fixture Problems
Sinks, tubs, and other fixtures that gurgle, drain slowly, or visibly back up with fluid are key indicators of potentially serious piping problems. Whenever you encounter one or more of these indicators alongside a foul smell, it's a sure sign that your sewer is at fault and you need to take action right away.
Outdoor Indicators
If you aren't sure about the source of an unwelcome smell inside your house, take a walk around your yard.
Is your lawn suddenly lush and green without explanation? Does that lushness appear in narrow bands across your lawn? If so, you almost certainly have broken piping.
If you notice new signs of pests or visible backup of water or other substances into ditches or low spots, that is also a sign you need professional help at once.
Mold and Mildew
Don't forget to look for mold and mildew, particularly in rooms that have fixtures with drains or in your basement. Both grow and thrive in damp areas, and if you start to see them where you haven't before it may be because a sewer leak is causing extra humidity or water invasion.

What Should You Do if You Have a Sewer Backing Up?
If you search "how to fix a backup sewer" online, a quick scan of DIY websites will likely suggest that dealing with a sewer backup is easy. Often, such sites claim that homeowners can fix the problem with quick interventions such as:
Checking their p-traps

Running some water down the drains to flush them

Pouring household drain cleaners down drains to remove clogs
In reality, however, few plumbing problems can actually be solved with these kinds of interventions. In fact, more than 80 percent of sewer problems result from:
Broken pipes

Serious pipe clogs

Infiltration of tree roots and other foreign bodies into underground piping
Obviously, pouring an over-the-counter drain cleaner down your pipes won't fix any of those problems. Many common drain cleaners can even make matters worse! Too often, these products:
Are dangerous for kids and pets

Are dangerous for the environment

Can further damage your pipes, exacerbating the original problem
If you experience a bad sewer smell or any of the other common indicators of a piping problem, you should contact a qualified and experienced plumber right away.
Why It's Important Not to Wait
Many homeowners hesitate to call a plumber when they first experience signs of a problem. "But how to know my sewer needs service now?" they wonder.
Sometimes, they worry that they will call a plumber and look foolish if the problem turns out to be nothing. Or they hope that if they wait the problem may resolve itself.
Unfortunately, waiting to get a professional opinion or intervention is never a good choice. First and foremost, this is because plumbing problems that start small can become much more serious very quickly.
For example, noticing a bad sewer smell might be your first hint that one of your pipes has cracked. If you get professional help to diagnose and repair the problem right away, you only have to deal with the inconvenience and the costs of a cracked pipe.
If you wait to seek help, the crack in the pipe will expand. This may expose you to:
Backups of sewage into your home

An infestation of pests drawn by the sewage leaking into your yard

The development of mold and mildew in your home
Each of these additional problems significantly increases the time, energy, and costs associated with repairing your problem and restoring your home to safe working order.
How a Professional Can Help
Amarillo plumbing experts serve zip codes from 79101 to 79124, 79159, and from 79163 to 79189. If you are an Amarillo resident facing potential sewer problems, these experts can provide you with the quick, informed, and thorough service you need to:
Diagnose the extent of the problem

Determine the best solutions for your home, situation, and budget

Restore your home and sewer lines to safe working order

Prevent future sewer line problems
What to Expect
Quality plumbing services will be available to take your call 24/7. You should not have to wait for the morning or standard business hours to get help when you are facing sewer problems!
Quality plumbers will also offer a full range of services. This enables you to get all of your plumbing needs met in one place. It also ensures that you get a coordinated and cohesive plan of action.
That saves you time, money, and hassle down the line.
When a plumbing professional comes to your home, they will begin by assessing the situation. They will ask questions, inspect your plumbing lines, and get to the heart of the matter.
If there are easy solutions, such as snaking a drain, they'll do those first. If the problem is larger, such as broken lines, they'll explain the scope of the problem.
They'll then help you understand your options for addressing it and assist you in choosing the right one for your home.

Ready to
GET IT FIXED?
Contact Us Now!
Costs
It is impossible to provide a single cost range for sewer backups. In some cases, the solution may be as simple as snaking a drain or replacing a valve or a ring on a fixture. When that happens, service is incredibly inexpensive.
When your sewer line has suffered a catastrophic breakdown, however, the costs will be much larger. Your total cost can also depend on:
What type of sewer lines you have in place

What state of repair those lines are in

The size of the sewer system in and around your home

The complexity of the sewer system in and around your home

What other problems, if any, have developed as the result of the sewer leak
Some of these factors, such as what type of sewer lines you have in place, are beyond your control. You can minimize the costs that are within your control by contacting a professional plumber as soon as you recognize that there may be a problem. This prevents additional problems from developing and allows you to tackle repairs while they are still as small as possible.
Schedule an Appointment Now
If you have concerns about your sewer backing up, 1-800-Plumber +Air & Electric of Amarillo can help. Call us today or
schedule service online
, any time of day or night.