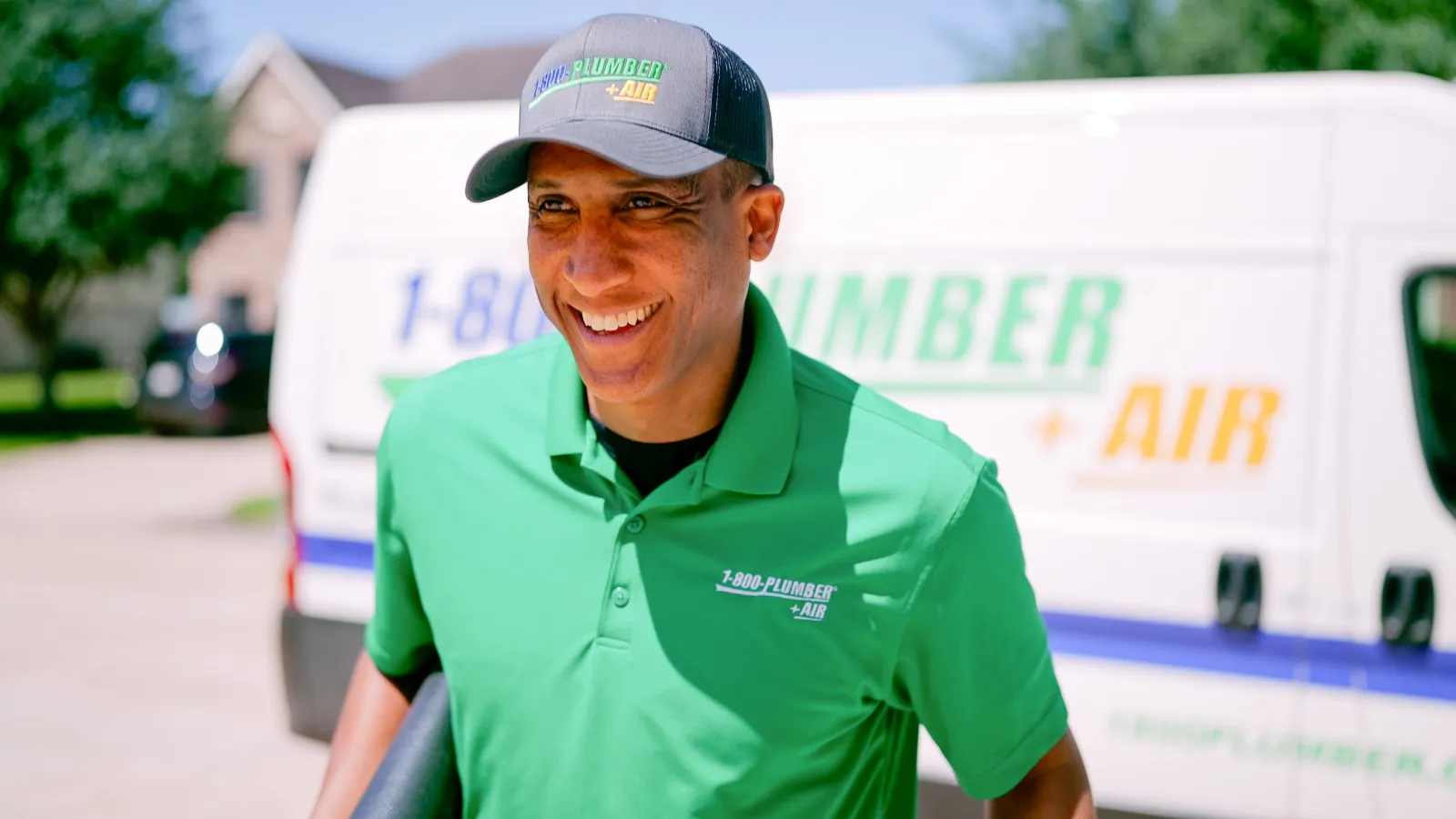 The Name You Trust for your
OUTDOOR LIGHTING
Having a
HOME EMERGENCY?
Call or Find Your Nearest Pro!
The zip code you entered is not associated with one of our locations. Please visit our Locations page to find your closest location.

Your Professional
SERVICES
Our Top Electrical
Services
Amarillo Electrical
SERVICES
Landscape Lighting
1-800-Plumber + Air & Electric of Amarillo

Ready to
GET IT FIXED?
Contact Us Now!
What are the Benefits of Landscape Lighting?

Landscape lighting is a dynamic and multi-functional addition to any home. Here are some of the top benefits it offers.
Exterior Illumination
Obviously, one of the top benefits of landscape lighting is the extra light you'll have around your outdoor space. With enough light, you can turn your patio, deck, or exterior area into the perfect place to hang out on summer nights. Landscape lighting will also provide enough illumination for your outdoor kitchen or gaming areas. Contact us to find out if your electrical system can handle additional landscape lighting.
Highlight the Decor
Landscape lighting is also a great way to highlight the exterior of your home and make featured pieces stand out. If you're proud of your shrubs, bushes, trees, and other outdoor features, landscape lighting in the right place will make them stand out as they should. You can use landscape lights as the focal point of your landscaping, or as accent pieces.
There are also tons of different types and styles of outdoor lights to choose from. Hanging lights look great coming down from your spouting and overhangs. You can also choose to embed spear lights into the ground forming a lit path to guide visitors along a walkway. No matter what you're looking for, there's a landscape lighting option for you.
Boost Your Home Value
Because of how popular and aesthetically pleasing landscape lights are, they're bound to increase your curb appeal and home value. If you ever plan to resell your house, landscape lighting is an excellent idea. However, it's important that your lighting complement or match the rest of your home and doesn't stand out too much.
For that reason, it might be necessary to contact us for expert tips and service. Not only will we install your landscape lighting, we'll also make sure that it blends well with your landscape and homes exterior.
Extra Security
You can't put a pricetag on feeling safe and secure in your own home, and landscape lighting will do just that. Criminals are much less likely to target your home for thievery if they see that it's well-lit and illuminated. Landscape lighting is an excellent way to keep your home bright at all hours of the night and provide security and protection for your home.
Landscape Lighting Options
The amount of options you have at your disposal when it comes to landscape lighting are so numerous it can almost be overwhelming. Here are some of the most popular and where you could apply them.
Spotlights go by a number of different names and can be placed at almost any location around your home. They can hang down, stick out of the ground, point in various directions, and come in all sizes and types of bulbs. The most popular way to use spotlights is for highlighting, silhouetting, shadowing, grazing, moonlighting, spotlighting, and floodlighting.
Floodlights typically hang from the downspout around the perimeter of your home. Their main purposes are for added security and illumination around the edges of your house. We recommend choosing floodlights with motion sensing capabilities to save on your electricity bill and so that you know if someone is lurking outside.
It's common to have a deck, porch, or patio in the vicinity of your landscape, sometimes completely surrounded by it. Choosing the right deck or patio lights will help your outdoor living area shine like a beacon in the night. These types of lights are available as hanging fixtures, spotlights, floodlights, or string lights.
Step lights are quickly becoming one of the most popular indoor and outdoor lighting options. There are few ways to make your steps safer and more beautiful than with tastefully installed step lights. These lights will often appear as if they're shining from inside your steps to the outside, but they're actually hanging on the treads and risers on the outside of your steps.
Hardscape lights are another type of outdoor lighting that's growing in popularity. Hardscape refers to any outdoor fixtures that are made of rock, brick, or other hard surfaces. Whether you want to highlight decorative rocks, line the walkway of your patio, or decorate your outdoor kitchen, there's a hardscape lighting option for you.
Is Landscape Lighting Worth It?
Whether or not landscape lighting is worth it is entirely up to you. There's no doubt that landscape and outdoor lights in the right places will increase your home's value, make you feel safer, bring out the best in your landscape, and much more. However, landscape lighting can come at a high cost depending on how creative and crazy you get.
Most people spend an average of $2,500 for landscape lighting, but you can easily run the cost to $5,000 or even $10,000. However, you can also stay minimalistic and keep the cost at or under $1,000. It all depends on how many lights you install and what types of lights you choose. Contact us for ideas and a free quote!
Who to Call for Landscape Lighting Ideas and Installation
Regardless of what stage you're at in the landscape lighting process, 1-800-Plumber + Air & Electric of Amarillo is here to help. We have the experience, tools, creativity, and manpower necessary to complete any job. We'll even use our years of experience to help you understand which forms of landscape lighting are best for your home. No job is too big or too small for us to handle, and we've seen everything in the book.