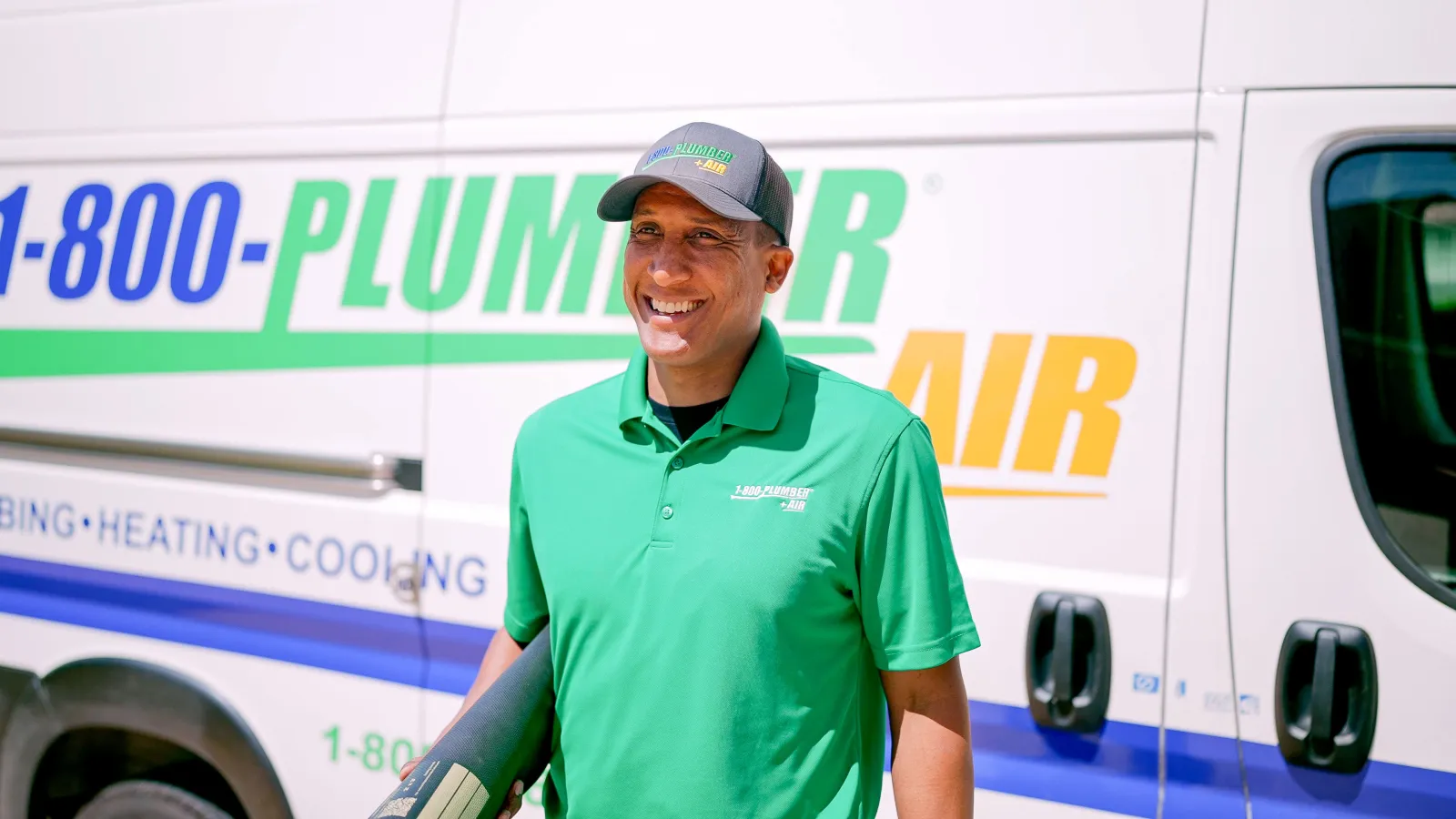 Amarillo
FAUCET INSTALLATION
Having a
HOME EMERGENCY?
Call or Find Your Nearest Pro!
The zip code you entered is not associated with one of our locations. Please visit our Locations page to find your closest location.

Your Professional
SERVICES
Our Top Electrical
Services
Faucet Installation

1-800-Plumber +Air & Electric of Amarillo
Faucets - what are they and how do they work
A faucet is a fixture that is used to dispense water from a plumbing system. Faucets are typically installed in sinks and showers, and they are used to control the flow of water. Faucets consist of a spout and a handle. The spout is the part of the faucet that protrudes from the sink or shower, and the handle is used to control the flow of water. Faucets are operated by turning the handle clockwise or counterclockwise.
Faucets work by controlling the flow of water through a valve. The valve is opened and closed by the handle, and it controls the amount of water that flows through the faucet. Faucets are also equipped with aerators, which are small screens that are inserted into the spout. The aerators help to reduce water consumption and they also help to improve the quality of the water stream.
Faucet maintenance - how to keep your faucet running smoothly
If you're like most people, you probably take your faucet for granted. But if you want to keep your faucet running smoothly, it's important to know how to properly maintain it. Here are some tips:
- First, always make sure the faucet is turned off before attempting to work on it.
- If the faucet is leaking, tighten the screws on the valve assembly. If that doesn't fix the leak, replace the gasket.
- If water is dripping from the spout, check to make sure there isn't anything blocking the aerator and that it's clean. You can also try tightening the screw on the aerator.
- If water isn't coming out of the faucet at all, check to see if the water is turned off completely and that there isn't any debris in the line. You may also need to replace the washer or cartridge.
By following these tips, you can help keep your faucet running smoothly for years to come. However, if you don't feel comfortable performing the maintenance or repairs on your own, 1-800-Plumber +Air & Electric of Amarillo offers professional faucet installation and repair services. Contact us today for more information.
Faucet types - the different types of faucets available on the market today
Faucet types are one of the most important decisions you'll make when remodeling your kitchen or bathroom. Faucets come in a variety of shapes and sizes, and each has its own advantages and disadvantages.
One of the most popular faucet types is the single-handle faucet. This type is easy to use - you only need one hand to operate it. It also comes in a variety of styles, so you can find one that matches your décor. However, this type can be tricky to repair if it breaks.
Another popular faucet type is the two-handle faucet. This type is more traditional, and some people prefer it because it gives them more control over the water flow. However, it can be difficult to use if you have limited dexterity in your hands.
There are also a variety of specialty faucet types available, such as those with pull-out sprayers or those designed for use with pots and pans. Decide which type of faucet is right for you, and then shop around for the best price. You can find great deals on Faucet installation at 1-800-Plumber +Air & Electric of Amarillo. Let us help you with all your Faucet installation needs. Contact us today to schedule an appointment.
Need a faucet installed? Contact 1-800-Plumber +Air & Electric of Amarillo
If you need a faucet installed in your home, be sure to contact 1-800-Plumber +Air & Electric of Amarillo. We provide quality faucet installation services at an affordable price. We'll work with you to ensure that your new faucet is installed quickly and correctly. Contact us today to get started!
From regular service appointments to emergency services our professional service for plumbing repairs, we are the plumbing company for you.
Apart from the services we offer, there's a lot that makes us stand out from the rest of the pack. First, we listen! We strive to give our customers exceptional service, which includes listening to your needs. Our technicians will listen and come up with a practical and lasting solution. We encourage our clients to ask questions whenever they need clarification. We also ensure we explain our proposals thoroughly and keep you informed every step of the way. So contact us today!
Ready to
GET IT FIXED?
Contact Us Now!