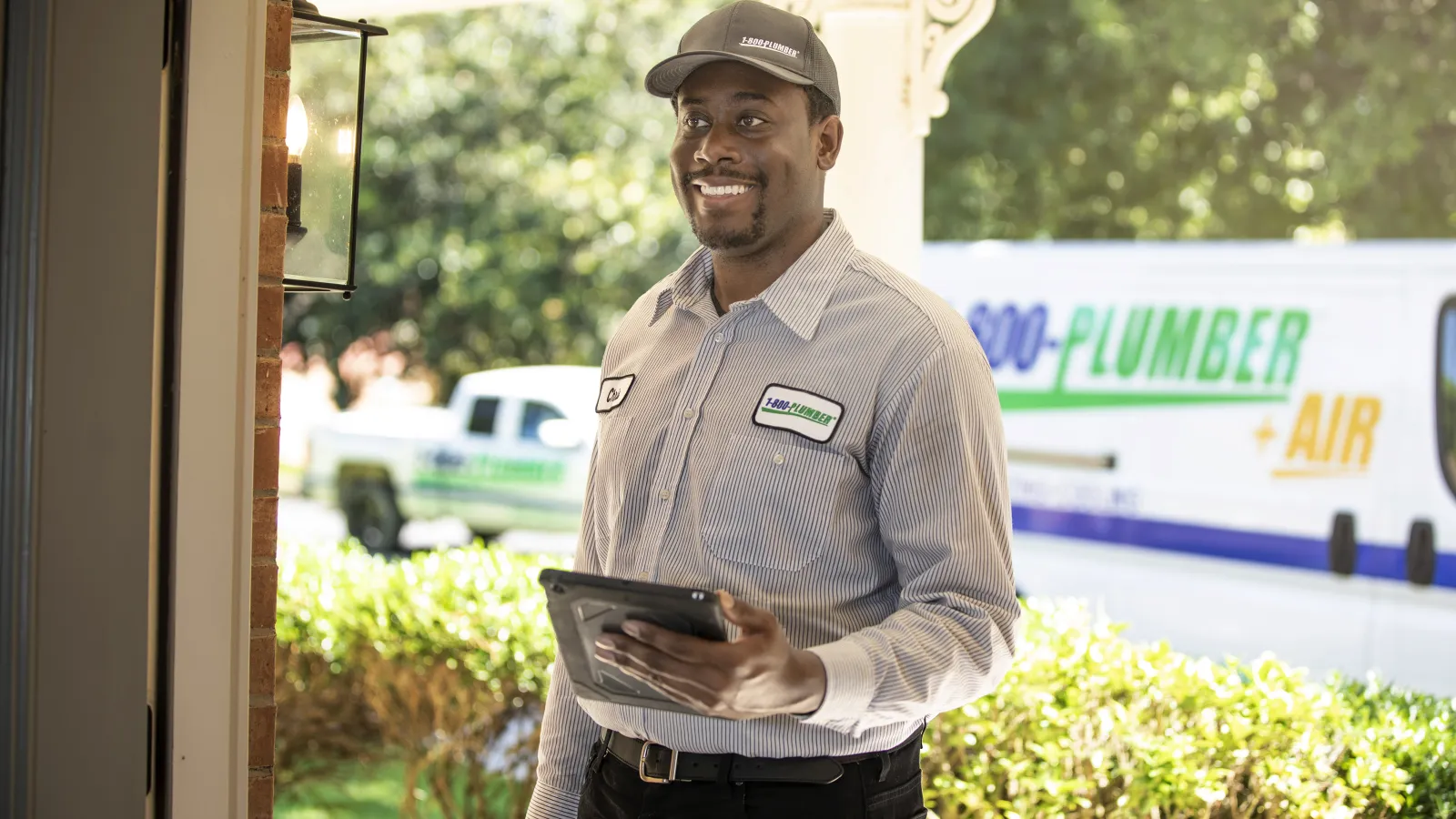 Amarillo
EMERGENCY FURNACE REPAIR
Having a
HOME EMERGENCY?
Call or Find Your Nearest Pro!
The zip code you entered is not associated with one of our locations. Please visit our Locations page to find your closest location.

Your Professional
SERVICES
Our Top Electrical
Services
Emergency Furnace Repair
1-800-Plumber +Air & Electric of Amarillo

Living in Amarillo, you know the importance of having a working HVAC system. You don't want to be caught with issues at the last minute. Without maintenance, your furnace might break down in the middle of the night and you'll need to call an emergency repair service to fix the problem. Calling 1-800-Plumber +Air & Electric of Amarillo for regular maintenance prevents a host of additional problems.
Your Emergency is our Emergency
Annual HVAC system maintenance helps you to have a good night's sleep because you know that your cooling and heating systems are working perfectly. Maintenance may not stay top of mind if your HVAC systems are up and running, but putting maintenance service off isn't an option because sooner or later, your air conditioning or heater will begin to malfunction. Here's why maintenance is essential:



Prevents Breakdowns



Your heating system plays a vital role during winter by keeping your home warm. Without a functional furnace, not only will your comfort and convenience be compromised, but you'll also be exposing your family to various health issues. Prevention, in all aspects, is better than cure. With maintenance, you can avoid unexpected emergency furnace repair. Contact us so we can identify potential problems and make sure that your unit will have the best performance.



Protects Warranty



There will come a time when your HVAC system will stop working, but it usually takes more than 10 years for your heating and cooling systems to fail as long as you maintain them. Not skipping maintenance means you're protecting your warranty. If you read the manufacturer's manual, annual professional maintenance is required to prevent voiding the warranty. Be sure to take the time to study your warranty, be familiar with the terms and keep records of each time your HVAC systems have undergone maintenance.



Extends Your HVAC System's Life



We at 1-800-Plumber +Air & Electric of Amarillo will perform a series of inspections to check and see if all your HVAC components are functioning as they should be. Professional cleaning and maintenance removes blockages. Other services you'll get when you consider maintenance include cleaning your evaporator, replacing your filters, and lubricating the moving parts. All of these can prolong your HVAC system's life.
Protects Your Family



You're putting your safety at risk when your HVAC systems are posing a fire hazard. You'll never be aware of the potential danger such as leaks in gas or oil lines unless your systems are inspected. Your electrical lines might have faulty electrical wiring that can cause short circuits and you might also be exposed to the harmful carbon monoxide gas. This gas can escape through your heat exchanger's crack. You and your family can breathe easy if you consider an inspection from 1-800-Plumber +Air & Electric of Amarillo.



Improves Energy Efficiency



Annual inspection also enables you to get the most out of your air conditioner or furnace. All your HVAC systems will work at peak performance and will not consume more energy. Neglected HVAC systems need to work harder to reach the required heating or cooling capacity. A dirty evaporator, a clogged vent or incorrect gas pressure will become a deterrent to your system's efficiency.




Moreover, considering annual checkup and maintenance provides the best opportunity to choose an on-the-spot upgrade. Licensed HVAC technicians carry a wide variety of thermostats and can replace the existing one if need be. They can also suggest adding a programmable thermostat, allowing you to enter the preset cooling and heating systems so you don't have to operate the system manually. There's also a smart thermostat that eliminates the guesswork by keeping track of your preference and habits and acting upon these practices.
Maintains Comfort Levels



When HVAC systems break down, your home will no longer enjoy a comfortable temperature. If your rooms are no longer warm or cool, then the problem might have to do with your aging or failing HVAC system. A dirty or blocked vent system will have trouble distributing cooled or heated air to each room in your house. A highly trained technician will look for leaks and blockages and repair them so there will be a better-balanced airflow inside your home.
Prevents Further Damage



When your HVAC system is fully functional, it will not be prone to clogs, leaks and other problems that can cause algae growth, carbon monoxide poisoning and much more. Even a minor sign of damage calls for an emergency furnace repair.
Common Air Conditioning Problems



Your air conditioning is a necessity especially when the hot weather becomes unbearable. Regular upkeep will make your cooling system perform well, but HVAC system issues are inevitable. Get to know the common air conditioning problems that can arise with your AC unit.




Dirty Air Filter

Faulty Thermostat

Refrigerant Leaks

Clogged Drains

Malfunctioning Fuses and Breakers

Capacitors Not Working

Failing Compressor

Corroded Evaporator Coils

Dirty Condenser Coils

Waron Contactor



Common Heating Problems



A reliable heating system is all you need to stay warm in the coldest season. Having an HVAC system in tip-top condition shouldn't be a problem in the winter months when 1-800-Plumber +Air & Electric of Amarillo maintains your unit. Without regular maintenance, you'll constantly encounter these heating system problems:




Heating System Won't Turn Off

Heating System Not Producing Enough Heat

Cool Air Comes Out of the Vents

Heating Stays Lit Or Won't Light

Thermostat System Controls Won't Work

Fan Isn't Working

Mold In The Heating System

Burning Smell Coming From The Heating System

High Energy Bills

Premature and Repetitive System Repairs



The Best 24 hour Heating and Cooling Repair



Problems with your heating and cooling systems are not easy to sustain, especially during the hottest and coldest days of the year. You don't have to wait until normal hours of operation to speak with 1-800-Plumber +Air & Electric of Amarillo because you can reach out to our team of professionals 24/7. We can fix your HVAC system as soon as possible.
Get in Touch With a 24 Hour Technician From 1-800-Plumber +Air & Electric of Amarillo



You can put your trust in 1-800-Plumber +Air & Electric of Amarillo no matter the hour because we offer round the clock availability and respond immediately when your HVAC systems experience the unexpected. Contact us so our trained professionals can provide you with only the best emergency furnace repair service.




Ready to
GET IT FIXED?
Contact Us Now!