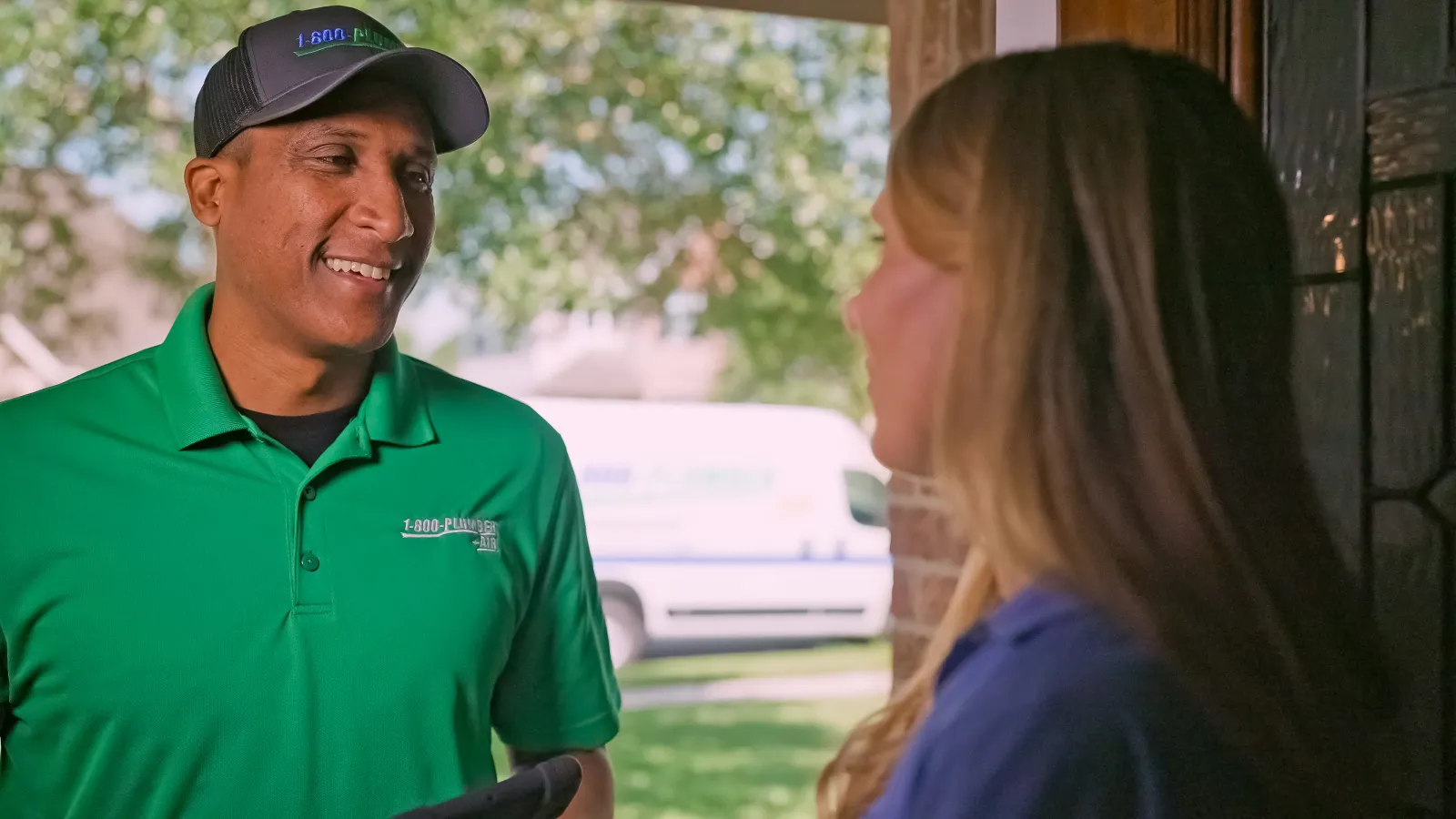 1-800-Plumber +Air
Drain Cleaning Services
Having a
HOME EMERGENCY?
Call or Find Your Nearest Pro!
The zip code you entered is not associated with one of our locations. Please visit our Locations page to find your closest location.

Your Professional
SERVICES
Our Top Commercial
Services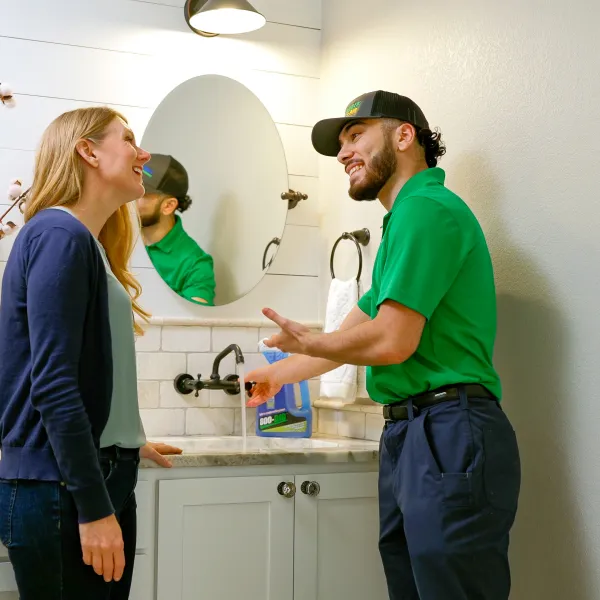 Drain Cleaning Service
1-800-Plumber + Air

The Importance of Having Your Drains Cleaned
One of the biggest reasons that people never enlist a drain cleaning service is because they don't understand the importance of it. They think that everything is good to go as long as the water is going down the drain and not coming back up. While this is true in a sense, it's not entirely correct. Just because water is draining now doesn't mean that it will keep going that way.
Drain cleaning services are a pre-emptive measure that homeowners should take to keep problems from happening. If you wait to do something until you have clogged drains and water damage, it defeats the purpose of having your drains cleaned. Spending a little bit of money on a quality drain cleaning service can save you a chunk of change in plumbing and home repairs if a problem is imminent.
Having your drains cleaned regularly will also help your home feel and smell cleaner. Dirty or clogged drains attract foul odors, fruit flies, and contaminated water. Keeping your drains maintained and clean is the best way to avoid these pesky issues that make an otherwise clean home feel dirty and smelly.
Important Details About Having Your Drains Cleaned
Now that you know how vital a drain cleaning service is let's look at a few of the most common questions that people have in regards to one. Getting answers to these questions is a confidence boost if you're thinking about getting your drains cleaned.
How Much Does It Cost to Have Your Drains Cleaned
The average cost of a drain cleaning service is right around $250. However, it largely depends on how long the job takes if there's existing damage and the size of the project. Contact us at 1-800-Plumber + Air for a free quote on our drain cleaning service.
How Long Does a Drain Cleaning Service Take?
Cleaning your drains won't take the pros a 1-800-Plumber + Air longer than one to two hours on average. Once again, this depends on the size of the project and how clogged and dirty your drains are. However, drain cleaning services aren't an all-day project, and you should see minimal disturbances in your daily routine.
How Often Should My Drains be Cleaned?
Cleaning your drains should be part of your annual checklist as a homeowner. Annual cleanings go a long way in preventing problems from happening and keeping your drains flowing the right way.
Signs That You Need Drain Cleaning Service
If you've gotten to the point of visible signs and symptoms, there's still time to prevent damage with a drain cleaning service. Each of the following signs are predecessors to drain damage that results in flooding, backups, and water damage.
Slow Drainage
Tubs, sinks, and toilets are designed to drain quickly and freely. If you start to notice that water is draining slower than usual in one or more of your fixtures, there's a good chance that a clog is starting to form. Clogs can develop due to hair balls, food products, and many other things that shouldn't get washed down the drain.
Nasty Smells
A good indicator that your drains need some serious servicing is when you start to smell foul odors throughout your home. Because all the drain lines in your plumbing system are connected, you can smell sewage in your kitchen, bathrooms, or laundry room. No matter where the smell is coming from, it's a sign that it's time to clean your drains.
Gurgling Noises
As your water is draining down a sink, toilet, or tub drain, you might hear a slight trickle, but that's it. If you start to hear gurgling noises coming from your drains, there's a good chance that there's a clog. Gurgling noises usually mean that water is forming air pockets as it moves around a clog in your drain. The best way to get rid of these clogs is with a professional drain cleaning service.
Frequent Blockages and Standing Water
As clogs progress and grow more extensive, you'll start to notice standing water and more frequent blockages. Slowly draining water and gurgling noises are often the early indicators of clogs, and standing water and total blockages are the next phase. It's essential to address your plumbing issues quickly before they progress to these phases.
More Than One Clog at a Time
Individual clogs in your drain lines are unusual but easy to explain away. There may be a problem with the plumbing fixture or the individual drain line associated with the fixture. However, if more than one fixture is clogging or slowly draining simultaneously, that's cause for alarm.
Multiple clogs or fixtures with drainage issues mean there's a bigger problem with your drain lines. Only a full-service drain cleaning can resolve each of these issues before they progress into more significant issues.
Who to Call for Top-Notch Drain Cleaning Service
Dirty and clogged drains aren't something you want to mess around with. If you notice any of the above signs or you simply think it's time for a good drain cleaning, contact us at 1-800-Plumber + Air. We have years of drain cleaning experience and will repair any pipes that have been damaged due to clogs. You can schedule annual drain cleanings and inspections with us to ensure that your plumbing system is always working as it should.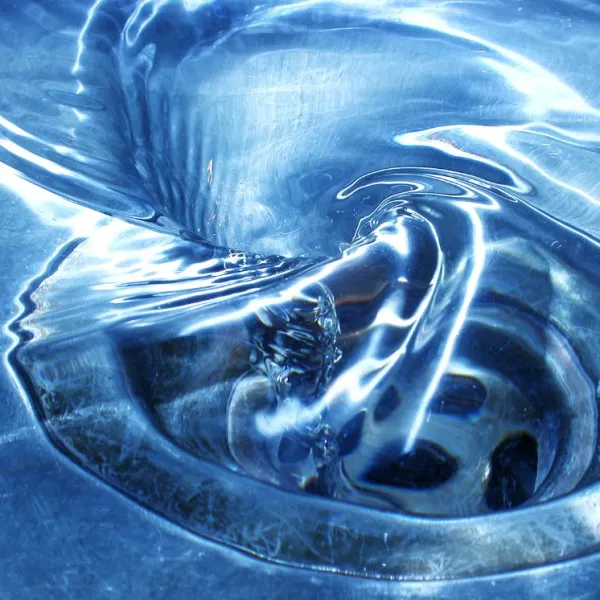 Reduced Greenhouse Gas Emissions
Scientists found evidence that sewer systems generate "non-negligible" greenhouse gas emissions. This means that they produce quite a lot of carbon dioxide and methane gases. These GHGs, in turn, are some of the culprits behind global warming.
The decaying waste matter in sewer systems contributes to these GHGs. So, the more clogs you have, the higher your home's carbon footprint can be. That should be a good enough reason to get these blockages out of the way.
Professional Drain Cleaning Services Cost Less Than Major Repairs
In the US, the average drain cleaning service cost is between $130 to $300, sometimes more. This depends on how big your home's plumbing network is and how stubborn the clogs are. The fewer clogs you have, the lower your overall bill will be.
By contrast, water damage from wastewater backups can cost thousands of dollars. A good reference point is the average cost of water damage insurance claims, which is $10,900. Note that this is only for insured losses, though.
Unfortunately, most insurers don't cover damages caused by preventable water backups. So, if your clogged drains damage your home, you're likely on your own.
Regular Drain Cleaning Maintenance Lengthens Pipe Life
Keep in mind that plumbing pipes can last for two to seven decades or even longer. However, lack of maintenance can trigger early corrosion and deterioration. Clogs, hard water, and pest infiltration can all contribute to the early demise of your pipes.
Plus, the longer you let clogs build up within your drain pipes, the bigger and heavier they will get. As mentioned above, this can result in burst pipes. Depending on the extent of the damage, you may already have to replace the pipes.
You can prevent most drain dilemmas by scheduling it for cleaning at least once a year. By ensuring your pipes remain clog-free, then you can also rest assured that they will last longer.
Avoid Congested Pipes With Regular Drain Cleaning
As you can see, regular drain cleaning services do more than just keep your drains efficient. They also help keep you, your loved ones, and your home safe from pathogens. Plus, they can give you a way to lower your household's carbon footprint.
So, as early as now, consider scheduling your home for drain cleaning. Our team here at 1-800-Plumber + Air is at your beck and call, so feel free to ring us up or
book your appointment online
. We operate 24/7, so you can reach out to us whenever you have plumbing woes or HVAC issues.
Ready to
GET IT FIXED?
Contact Us now!
Chad was very informative and professional. He and his co-worker are a very rare breed in that they fully prepared to go to work and get the job done right then. I would definitely recommend and use again Chad an 1-800-plumber.

Kenneth C.
Very professional, friendly, and on time.

A M.
Nice bunch of guys. Did what they said and did it very well. Explained everything and took extra pre cautions with the Virus outbreak.

Mike P.
Kyle came when he said he would. He stayed in touch through out the day. Was very quick and efficient. If you need a plumber call Kyle.

Ashley C.
I cannot thank Nick enough for taking care of my plumbing inspection and fixing those shut off valves. He s a true professional and have a wonderful future ahead of you! God bless you and thanks again! read less

Satisfied Customer
Swayze did a great job and was very courteous polite, and knowledgeable .

Satisfied Customer
Kyle, was great! 800-PLUMBER called to say when he would arrive, and he was right on time. He even completed another job that wasn't planned on my end while he was there. I would recommend 800-Plumber to any of my family or friends. Laura Clear Lake

Laura E.
Very professional and knowledgeable. The office staff communicated well and were helpful and courteous. We had a major plumbing job done. The cost for all they did was reasonable. The service pro tech, Emanuel Reyes did a great job! We will definitely recommend 1-800 plumber of Pearland,

Wanda N.
Positive: Professionalism , Punctuality , Quality New hot water heater installed same day as estimate. Very friendly and quick. Very thorough explaining everything. read less

Satisfied Customer No surprise
costs at the end of a job On-Time
Committed to on-time arrivals