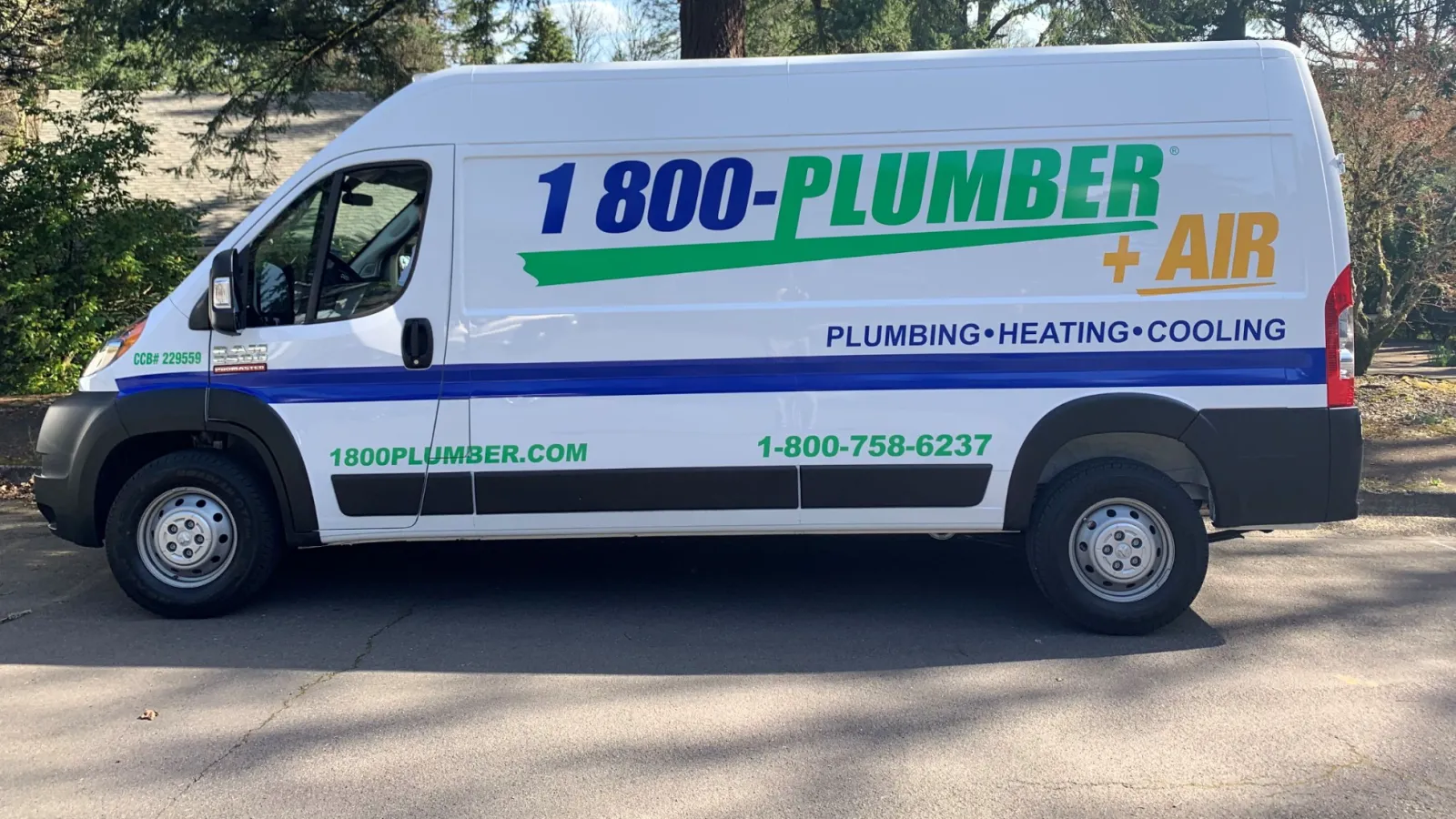 1-800-Plumbing +Air
Commercial Drainage Services
Having a
HOME EMERGENCY?
Call or Find Your Nearest Pro!
The zip code you entered is not associated with one of our locations. Please visit our Locations page to find your closest location.

Your Professional
SERVICES
Our Top Commercial
Services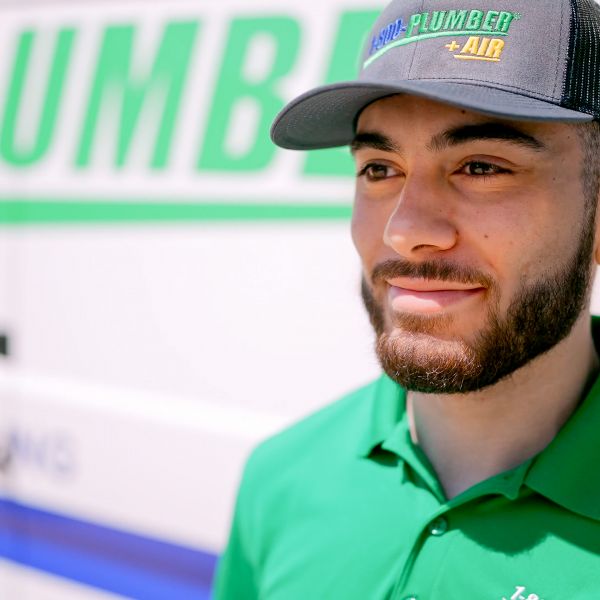 Commercial Drainage Services
1-800-Plumber + Air

What are Commercial Drainage Services?

Commercial drainage services can mean any number of things related to plumbing.
New Construction
If you're building a new commercial building and need someone to install your plumbing system, contact us for a quote. Every building with a kitchen or bathroom will require drain lines, water lines, and other forms of plumbing. It's important to hire someone to do the job right the first time so that you won't need plumbing repairs or drainage services down the road.
Remodels
Adding onto an existing commercial building or redoing the exterior is much different than new construction. You'll likely have drain lines that need to be redone and installed differently than before. Many plumbing companies won't even mess with remodeling jobs because of the added difficulty. 1-800-Plumber + Air, however, welcomes the challenge.
Service and Repairs
The most common reason that people need drainage services, however, is because of regularly scheduled service visits and fixing repairs. Like all parts of your home, your drain lines aren't meant to last forever. They also aren't immune to clogs, damage, and a variety of other issues, which means that drainage repairs and services are usually in high demand.
Common Commercial Drainage Problems
While most people associate drain problems with houses and apartments, commercial properties are just as likely to experience them as houses. Here are some of the top drainage service problems that often need repairs.
Slow Drainage
In most cases, drains don't simply work fine one day and then overflow the next. There's usually a buildup leading to a completely clogged drain and one of the main symptoms is that you'll see slow drainage. Slow drainage is often visible in your toilet, bathtub, or kitchen and bathroom sinks, and the problem will get progressively worse.
You will also likely hear gurgling or bubbling sounds as well as foul odors when you have slow drainage. The reason for this is that your drainage and sewage pipes are connected. Therefore, if there's a problem with your water drains, there might also be a problem with your sewage drains.
Clogs and Overflows
Once you notice slow drainage, it's only a matter of time before you have an overflow. The main reason for slowly draining water is because of a clog somewhere in one of your drain pipes. The clog will continue to worsen the more you use the drain, and an overflow is inevitable. Overflows may happen continuously or they may occur with varying frequency as the clog periodically worsens and improves.
Clogs are almost always the result of putting food, toys, hair, or other items down a drain that isn't meant to handle those types of items. You may be able to use a home remedy to repair certain clogs, but excessive ones will require the skills of a professional plumber.
Root Growth
Depending on where your commercial property is located, it's possible that tree roots have grown into your drain pipes. Tree roots grow indiscernibly in all directions, and with incredible strength. Given enough time, it's very possible for a tree root to grow into your drain line and break or clog it.
Drain Repiping
If you have an older commercial building, it's also possible that the drain lines were installed incorrectly. When this happens, the system might work ok for a time, but problems are inevitable. To determine if this is the root of your drainage problems, you'll have to schedule an appointment with a plumbing professional and have them inspect your system.
How to Tell if I Need Commercial Drainage Services
Unfortunately, it isn't always obvious when you need to enlist commercial drainage services. Sure, you're constructing a new building or remodeling an old one, plumbing services are a given. For plumbing repairs and services, however, the need isn't always that evident or urgent. Here are a few ways to know if your commercial property is draining properly.
Random Mud Puddles Around Your Property
It's normal to have mud puddles after a rainstorm. If you have random puddles that don't disappear and aren't always the result of rain, however, it could be a sign that your sewage pipes are broken.
Dampness or Mildew in Your Building
Dampness and mildew inside your building could be a definite sign that your drain lines are clogged or broken.
Permanent Wet Spots on Asphalt
Just as mud puddles that appear randomly and don't go away are a bad sign, so are wet spots on your asphalt. A broken sewer pipe could also cause enough pressure to eventually break the asphalt or crack it.
Water Stains or Cracks in Your Basement
If you have a basement on your commercial property and start to notice water stains or cracks in the foundation, drain problems are a possibility.
It's vital that you pay attention to every aspect of your commercial property and keep an eye out for possible changes. Drainage warning signs aren't always obvious, but they're there if you know what to look for.
Who to Call for Top-Notch Commercial Drainage Services
Regardless of what type of drainage services you need, 1-800-Plumber + Air is the company for you. We have years of plumbing experience and have seen almost everything in the book. Whether you need new construction, a remodel, an addition, or simply require plumbing repairs and service, give us a call. We even offer 24-hour service as an option in case your drainage emergency happens in the middle of the night.
Ready to
GET IT FIXED?
Contact Us Now!
Very knowledgeable, friendly and awesome work. Highly recommend this crew for any plumbing needs.

Tom T.
Emanuel Reyes did a very thorough job and was very courteous.

Charles M.
Nice bunch of guys. Did what they said and did it very well. Explained everything and took extra pre cautions with the Virus outbreak.

Mike P.
Nick was wonderful did an outstanding job, explained all options and extremely thorough. She will call back and use us again. She was very pleased and very happy that she didnt have to clean up after him.

Satisfied Customer
Joe and Kyle installed a new water heater. They were very professional and courteous. They explained my options and I was also offered a discount. I will definitely use this company again.

Linda B.
Jeff did a great job and let us know what was going on continually. He is a very personable technician.

Theresa D.
Kyle provided excelleent service as he always does. I have had some tricky plumbing problems and he has always solved the problem with efficient service and winning personality. He did a beautiful job on my pipe. He takes a lot of pride in his work .

Ruth L.
1-800 Plumber + Air and Electric has done several jobs for me. They are professional and respectful. Shawn Harvey has been great to work with. Would highly recommend!

Satisfied Customer
Had a problem with my drain. Representative came out and knew exactly what was wrong. They fixed it the problem fast and customer service was great! Will definitely use them again!

Adrian B.
Justin and Richard from electric cane. Did a superb job! Highly recommend always!

Satisfied Customer No surprise
costs at the end of a job On-Time
Committed to on-time arrivals