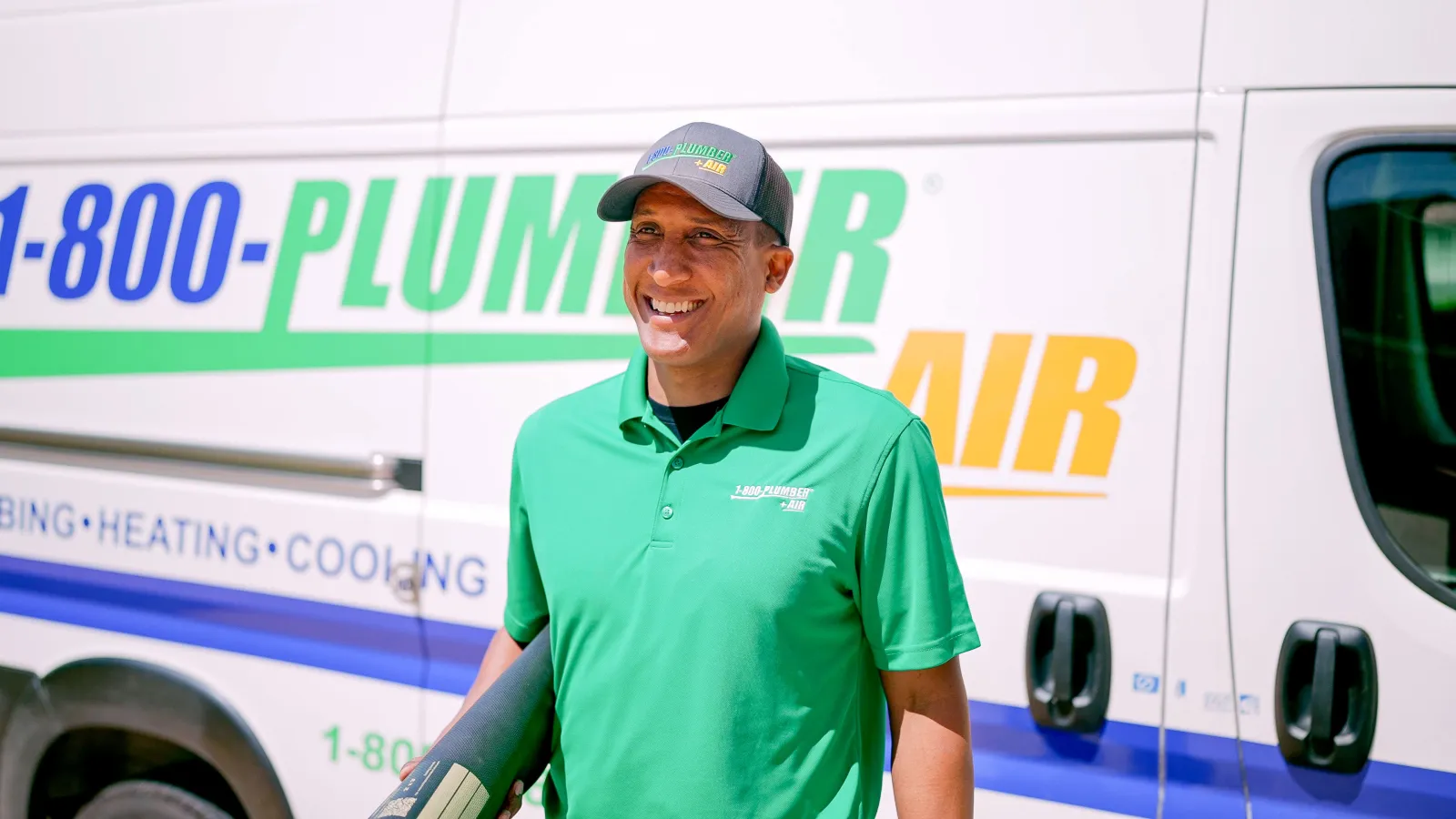 1-800 Plumber +Air
HEATING Services
Having a
HOME EMERGENCY?
Call or Find Your Nearest Pro!
The zip code you entered is not associated with one of our locations. Please visit our Locations page to find your closest location.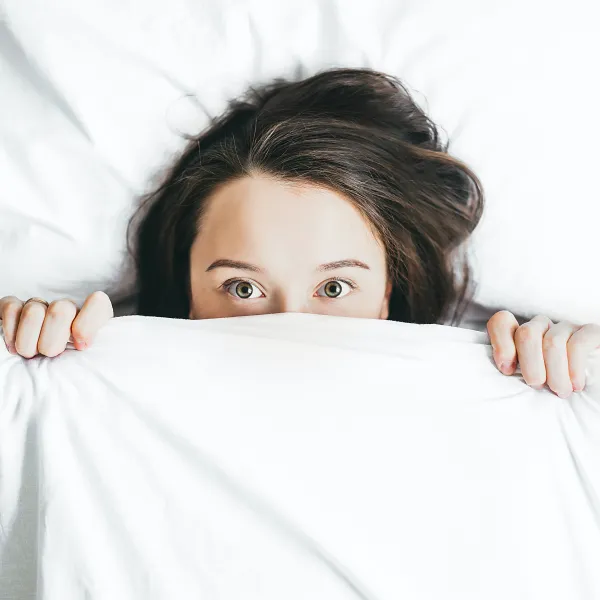 Your Central Heat Not Working but AC Is? Here's What To Do
Did you know that in some US states, the average winter temperature goes as low as 2.6 Fahrenheit and 12.4 Fahrenheit? Even if you don't live in one of these states (Alaska or Minnesota), it can still get very cold in many regions in the US.
That's why it's so important for your central heat to work. So if you have the problem of central heat not working in the middle of the winter, then you're probably reading this article while shivering, trying to stay warm in layers, and impatiently trying to find a solution to your problem.
In addition to suffering from the cold, you're frustrated and worried. You might be wondering to yourself: "How can I fix this problem? Do I have to call an expert? Is a repair needed, and, if so, how much will it cost?"
That's why we've put together this guide. To answer these questions, so that you can get your central heat fixed at a price that's affordable. Before you know it, you'll be back to being warm at home, snuggling under a blanket with a cup of tea because it's something you enjoy—not because you need to.
Read on to learn more.
How to Find a Local Heating Specialist Near You
If your central heat isn't working but AC is, then we recommend finding a local heating specialist near you. They'll be able to give you an idea of what you need to to fix this problem, and can provide you with rates, too.
Once you've called a few places, you'll have an idea if you can afford the repair, or if you have to find another solution.
To find a local heating specialist near you, we recommend you look at a few online building company sites and review sites.
These include Angie's List, a website made specifically for home-building and repair companies, Yelp, where you can find reviews by other users, and a general Google search.
We also recommend you get in touch with your landlord or the housing agency that sold you your house. They'll also have recommendations, and may know of companies that have actually done repairs in your home before.
Word-of-mouth recommendations are always helpful, too. Additionally, you'll want to get in touch with...
1-800-Plumber +Air
At 1-800-Plumber +Air, we're experts at all kinds of home repairs, including fixing the problem of when central AC works but not heat. When it comes to the heating services we offer, these include:
Boiler installation

Heater and furnace repair

Heat pump services

Replacement of your furnace or heater

Maintenance of your heater
Because we offer all of these services, we can fix your problem, no matter what the cause. If your furnace needs to be replaced, or simply repaired, we can get an expert to you in no time. If it's especially cold where you're based, it's worth making the call so that we can get to you faster.
House Heater Not Working
When it comes to reasons central heating not working, there are several reasons this might be happening. Take a look at the following reasons to find out if it's worth hiring someone to do a repair or not.
There Isn't Any Energy
If the heater just won't turn on, then chances are it isn't being powered by anything. This might be an issue with power in your home, or with the gas. Sometimes, resetting everything fixes this problem.
However, if that doesn't fix this problem, then there might be technological issues going on with your power or your gas. If that's the case, it's worth getting the help of a professional for safety reasons.
Furnace Turns On But No Heat
If your furnace is turning on but your home isn't heated, then you might be confused. You don't need to have your furnace replaced, because it's working—but there's something else you'll need to fix instead.
There's a Leak
If your house isn't properly insulated, there might be a leak in your ductwork. If you've recently had a renovation or any type of construction, it could have been damaged during the process. Sometimes, ductwork simply starts to leak because of age.
This is usually the case if your heater is actually turning on, but there are areas in your house where it simply isn't reaching.
Ducts Are Clogged
If your ducts are clogged, then you can have the heating on and still not get any hot air into your home. Dust can easily gather in your ducts, especially in winter, and can get in the way of the heat your heater is pushing out.
Filters that Are Dirty
Filters can also block heat if they're dirty. Just like ducts, they can easily collect dust, which means the warm air won't actually reach the rooms inside. Fortunately, it's an easy fix: all you have to do is replace your filters.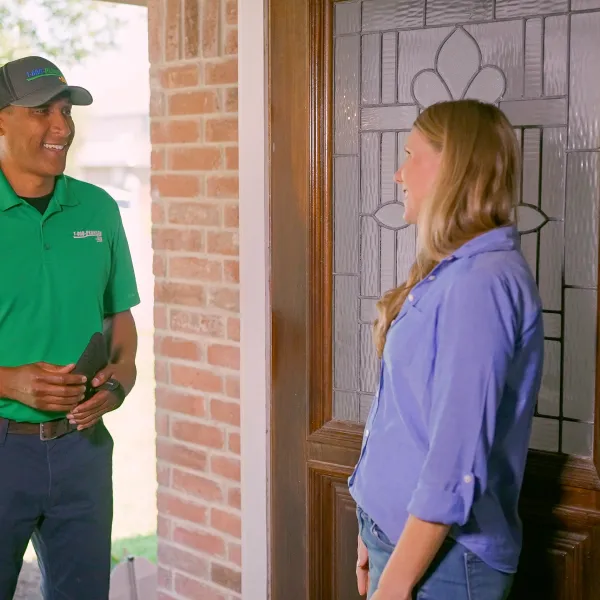 Exploring the Different Heating Services Available
Central Heat Not Working but AC Is
It can also be worrisome if your central heat isn't working, but your AC is. It can't possibly be a power issue, and the units are turning on...but you're still cold. Here are some of the possible reasons why this is happening.
A Wonky Thermostat
If your AC turns on, but your central heat doesn't, then it might be an issue with your thermostat. Thermostats, depending on where they are, might actually not be reflecting the temperature of your home.
If a thermostat is in a warm or cold area of your house, or hit too often by sunlight, then it won't adjust correctly to heat your home. Check that this isn't what's happening. If your thermostat still has issues even after you've solved these issues, it's worth paying for a repair.
The Blower Motor Isn't Working
When your furnace is working properly, the blower motor moves the heat around so that it reaches every part of your home. However, this high-tech machinery can stop working after having been used a while, which means that the heat is being generated but not going anywhere.
There should be a light that's on when the blower motor is working. If it's not on, then you'll have to have it replaced by a professional.
Unwanted Condensation
Unwanted condensation can cause heat to get stuck instead of going into your house. When this happens, your furnace collects condensation that has somehow gotten in, which makes the furnace unable to work if there's too much of it inside.
How to Spot a Scam Company
If you have to get your furnace replaced, then you need to watch out for scam companies. Especially during the winter months, when many people are desperate to fix heating issues for a low price, scammers are waiting for someone in your position to get their help.
To avoid this happening, you need to look out for several red flags. These include:
Unrealistically low prices

There isn't an actual office they work from

Their materials are low quality, or their tools are

They offer to do the job cheaper if you pay in cash
Additionally, there are some red flags to watch out for once you've already started getting these fixes done. These include sudden hikes in the price you've been quoted, a change in the contract, or stopping work, threatening to continue only if you pay them additional money.
If you stick to reputable businesses, or ones that have good reviews from customers, you're less likely to end up being scammed.
Common Furnace Problems
Even if you aren't dealing with your heater not working, it's good to be aware of common furnace problems. This way, you can avoid them this season. They include:
The furnace making a squealing noise when it's on

Ignition issues that make it difficult to turn on

A cracked heat exchanger
This last problem—a cracked heat exchanger—can be deadly, because when this happens, carbon monoxide slowly enters your home. Be on the lookout all winter for signs, which include an unpleasant odor in the home, soot or ash inside the furnace, water that's leaked out onto the floor around the furnace, and physical symptoms of carbon monoxide poisoning, such as a headache or nausea.
Need More Help With Your Central Heat Not Working?
If you're still stumped about why your central heat isn't working, we can help you. At 1-800-Plumber +Air, we offer many repairs and solutions—and we're always happy to answer any questions you might have.
Whether you have questions about central heat, or other issues with your home in the winter such as needing a gas repair, we can fix your problem. Visit
our contact us page
to get in touch.
Ready to
GET IT FIXED?
Contact us now!
Kyle did an excellent job. He was very thorough and explained everything from start to finish. I would strongly recommend Kyle for any plumbing you might have.

Kyle
z was fantastic! Very nice and easy to talk to and he explained everything perfect! Very professional! I would recommend him to anyone !

Satisfied Customer
Very professional and informative!

A B.
I cannot thank Nick enough for taking care of my plumbing inspection and fixing those shut off valves. He s a true professional and have a wonderful future ahead of you! God bless you and thanks again! read less

Satisfied Customer
Thanks for getting here so quickly and finding the issue. Also thanks for suggesting the locking caps - Hopefully this will prevent theft of the freon.

David P.
I really appreciated Manolos attitude and the way he had patience for all of my questions and never seemed like he was rushing or annoyed with me. He took the time to reexplain it to my husband when he got home. I didn't feel pressured into spending more money or like he was trying to just sell me stuff. I felt like he really took his time and that I was his priority. Thank you for having great service.

Satisfied Customer
Joey was fantastic. Really great service!

Kathy C.
Enes provided a very thorough and professional inspection, assessment and proposal for my sewer drain replacement.

Rany W. No surprise
costs at the end of a job On-Time
Committed to on-time arrivals