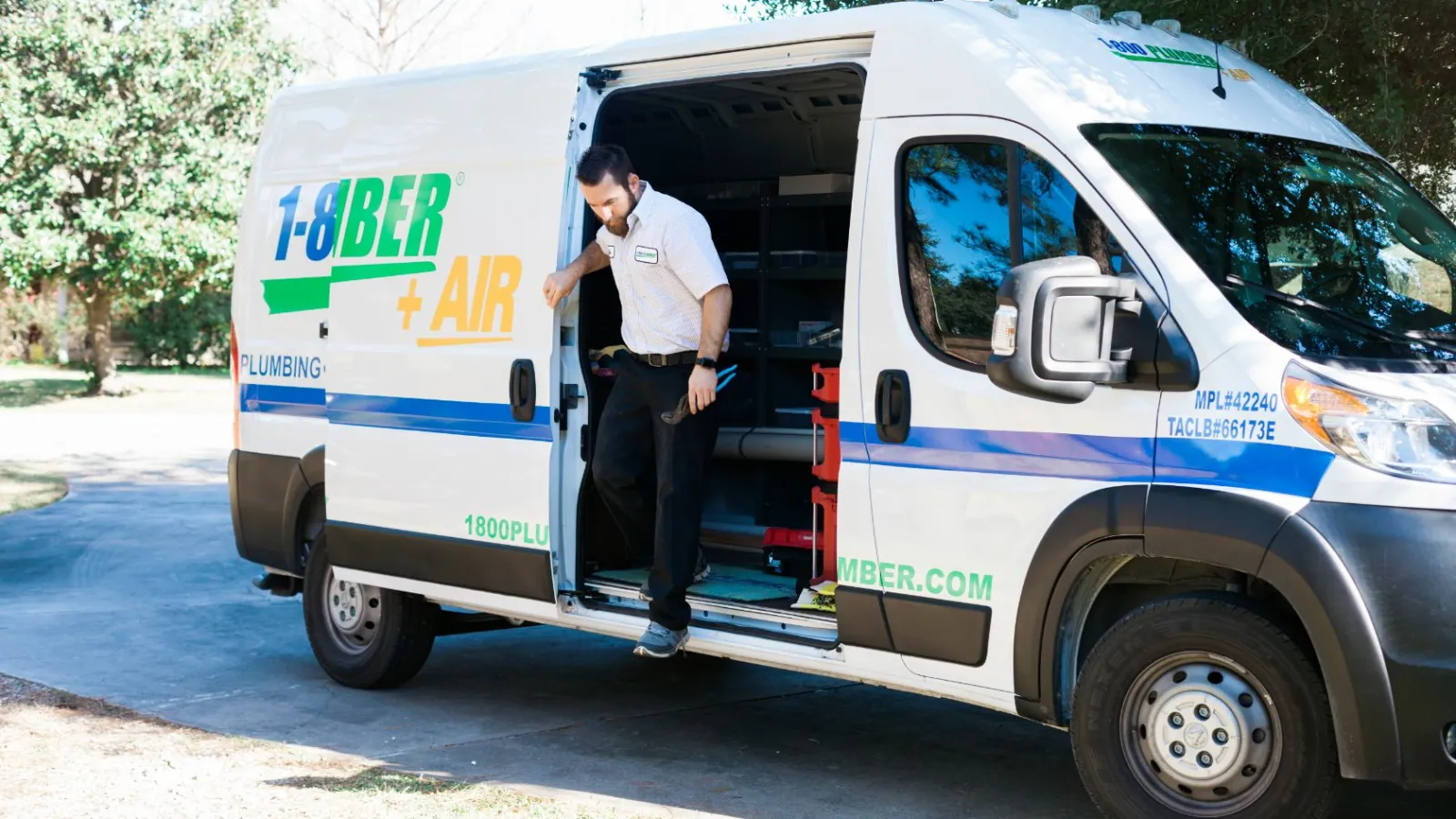 Having a
HOME EMERGENCY?
Call or Find Your Nearest Pro!
The zip code you entered is not associated with one of our locations. Please visit our Locations page to find your closest location.

Your Professional
SERVICES

A Homeowner's Guide to
Common AC Repair
Studies found that improper maintenance increases the energy use of HVAC systems by 30% to 60%. Meaning, an ill-maintained air conditioner can make your energy bills skyrocket. More than that, it can raise your home's carbon footprint since it uses more energy.
Air conditioner use alone already accounts for 12% to 27% of your home's energy bills. Failure to maintain it, aside from jacking up your cooling costs, can also cause it to break down early. So, you'll end up requiring AC repair, which, for the most part, is preventable with annual AC tune-ups.
If your air conditioner is already acting up, don't panic it may just need a new filter. There are other things that you can check and do, as well, before booking an AC service call.
Below we've listed essential AC repair facts, including what you can DIY and when to call the pros, so be sure to read on!
Ready to
GET IT FIXED?
Contact Us Now!
Air Conditioner Is Not Turning On
Wall or room air conditioners don't need a dedicated electrical circuit. However, they should have their own wall outlet. There should be nothing else plugged into the same receptacle.
Larger systems, like central, split, and ductless mini-split ACs, need their own circuit.
So, if your air conditioner is not turning on, it may be due to a busted wall outlet or a blown fuse. Your circuit breaker may have also tripped, which, in turn, cuts the power flow to your AC.
Circuit Breaker Woes
One of the first things to check if your AC doesn't power on at all is the electrical panel. If the rest of your home has power, most of the switches inside the "fuse box" should be on one side. If one of them has flipped to the opposite side, that's likely the switch for the circuit that feeds energy to your AC.
In this case, flip the switch back to the "ON" side. This should make your air conditioner power back on.
If not, then you may have a blown fuse that needs replacement. You may need to contact an electrician for this.
Dead Batteries or Failed Thermostat
A dead thermostat will no longer be able to power on your AC. This may also be the reason your outdoor AC unit runs, but the indoor one doesn't.
Some thermostats rely on batteries, so check if yours do, and then replace the old ones with a fresh supply. If your thermostat runs on electricity, and it doesn't have any power, you may need to fix it or replace it entirely.
If you need a new thermostat, a reliable 1-800-Plumber +Air technician can install it for you. Feel free to ask the service expert to install a smart thermostat as well. This innovative device could further boost your AC's energy-efficiency.
AC Not Blowing Air
Most airflow problems in air conditioners trace back to dirty filters and vents. So, this should be the first thing to check if you feel like your AC isn't cooling at all. Better yet, inspect your filters at least once a month to check if it's still clean or if you already need a new one.
Super Dirty Filter
The role of the air filter in your air conditioner is to capture air contaminants and pollutants. These include things like dust, pollen, dander, mites, mold spores, and pet fur, among others.
The filter is essential to your AC because it prevents filth build-up in the innermost parts of the unit. So, you can think of it as a protective layer or a defense mechanism of your air conditioner. It helps keep your air conditioning system energy efficient.
It's also in this way that the filter in your AC helps keep your indoor air clean and breathable.
Over time, however, the filter can get so clogged with debris that air can no longer pass through it. This then reduces the amount of air that your AC can cool and circulate in your home. As such, an AC not blowing air (or not enough of it) can be due to a filthy filter.
If this is the cause of your AC woes, it's easy to fix by simply changing or washing the filter. A fresh filter can also help make your air conditioner 5% to 15% more efficient.
Frozen Evaporator Coils
An AC that doesn't blow air (or is weakly doing so) can also be due to frozen evaporator coils. The evaporator coil is the part of the system that cools the air. If this freezes, it can't cool the air, which is why you may feel like the air conditioner isn't blowing anything at all.
One way to tell that you have frozen coils is if you see your AC dripping water. In this case, you should get in touch with your local 1-800-Plumber +Air technician. Ice formation in an air conditioner often indicates refrigerant leaks.
Stuck or Slowly Spinning Fan
Your AC's blower fan is the one that spreads conditioned air throughout your home. Too much dirt on it, however, can interfere with its rotation, making it spin slow.
Debris can also get into the center hub (the area where the fan connects to the motor). If there's too much filth in here, the fan may get stuck and not spin at all.
Either way, both problems can weaken your AC's blowing power and make it stop blowing air. It's best to have an air conditioning maintenance tech address this issue right away. A fan that doesn't operate properly can burn out the AC motor, which can cost a lot more to fix or replace.
AC Is Working but Not Cooling
This common AC problem can also occur due to super dirty filters or clogged/closed vents. If you already have a new filter and all your vents are open, the culprit might be a refrigerant leak.
The refrigerant is the substance that absorbs heat from the air so that your AC can cool it down. So, if you have a refrigerant leak, you'll run out of the stuff and end up with an air conditioner that doesn't cool.
Note that the US has already banned the production of the popular "Freon" (or R-22) since the start of 2020. If your AC runs on this, and you have a refrigerant leak, recharging it could cost you $100 to $600 or more. It will become even pricier in the following months as the supply drops even further.
Aside from your AC not cooling, you can also tell that you have a refrigerant leak if your unit makes a hissing sound. If you hear this, get in touch with an air conditioning repair specialist right away. Not only is R-22 super expensive, but it's also harmful to humans, animals, and the environment.
If the AC technician determines that you have a Freon leak, you may want to think about replacing your old unit. New air conditioners use safer refrigerants, and they're also way more energy efficient.
Air Conditioner Not Working After Winter
Your outdoor air conditioner unit needs at least two feet of clearance on all sides. This ensures the optimal flow of air into your AC's outside unit.
After winter, however, plants, weeds, and vegetation will start to grow. They may then encroach upon your outdoor AC unit, blocking its airflow. This is one of the common reasons that your air conditioner may stop working after the snowy season.
In addition, your air conditioner may have built up a lot of debris throughout the winter. Some of these could have entered through the grilles of your outdoor AC unit. Try to remove as much build-up as you can and then see if this makes your cooling equipment work again.
If not, it's best to get in touch with your local air conditioning repair experts. They can quickly diagnose your AC and see if it has a broken or faulty compressor. Problems with this part can trigger the system's safety features, so you won't be able to turn it on.
AC Emits Unpleasant Smells
Did you know that from 2013 to 2017, at least 354,400 home fires occurred each year in the US? While most of these were due to cooking, many others were a result of electrical failures.
So, if you smell something burning as soon as you turn on your AC, shut it off right away. A wiring issue may have occurred while your AC was inactive.
If the smell isn't that strong, and there's no actual smoke coming out of your AC, it may just be the odor of burning dust. While you weren't using your air conditioner, debris could have settled all over its parts. Upon turning the unit on, these small particles get burned, hence the smoky smell.
In the above situation, the odors should quickly go away, though. If they don't, and the smell turns even more pungent, turn the AC off. Contact an HVAC technician, as the unit's motor may be overheating.
Leave More Complex Problems to Licensed AC Repair Specialists
As you can see, a new filter may be all it takes to resolve some issues with your air conditioner. Keeping your outdoor AC unit free of debris is also crucial, especially after winter. These two are also integral parts of air conditioner maintenance.
If these two don't fix your air conditioner woes, though, then it's time to get in touch with AC repair pros. There may already be complex issues affecting the critical parts of your AC.
If you're still having problems with your AC, please know that 1-800-Plumber +Air can help. Get in touch with us now so we can have your air conditioner back in full power as soon as possible.
Great service. Professional. Let everything nice and clean. Consistent experience.

Sonya W.
So nice and professional.

Sharen B.
Emanuel was excellent. He fixed our issue very quickly and explained exactly what the problem was and how he fixed it. Very friendly and trustworthy!

Kyle S.
They replaced our heater and did an excellent job.

Satisfied Customer
1-800 Plumbers Sugar Land is the best!! Hector the owner and his team of men, specifically Chad were great! Very friendly, thorough, fast, and I didn't feel like I was being taken advantage of or robbed.

Erinn D.
"Great service ,plumber was very good and did a great job .very happy"
Joseph G.

We had to have someone come out today due to a sink and toilet leak. Swayze McLauglin was our plumber and he did a great job explaining the problem and how we could get it fixed. He was great at explaining price as well as what he was doing. Swayze was friendly and professional while he was here as well as working in these trying times with COVID-19 he followed all procedures and was great. We will be using yall the next time we need someone. Thank you so much Swayze for all your help!

Satisfied Customer
friendly, knowledgeable, helpful and courteous

Satisfied Customer
I had Kyle U as my plumbing tech. He did a great job and worked really hard to get to the bottom of things (like roots). He was also polite and honest.

Linda D.
did a excellent job on repiping my house n clean n very please with the work they done.

Willie W. No surprise
costs at the end of a job On-Time
Committed to on-time arrivals