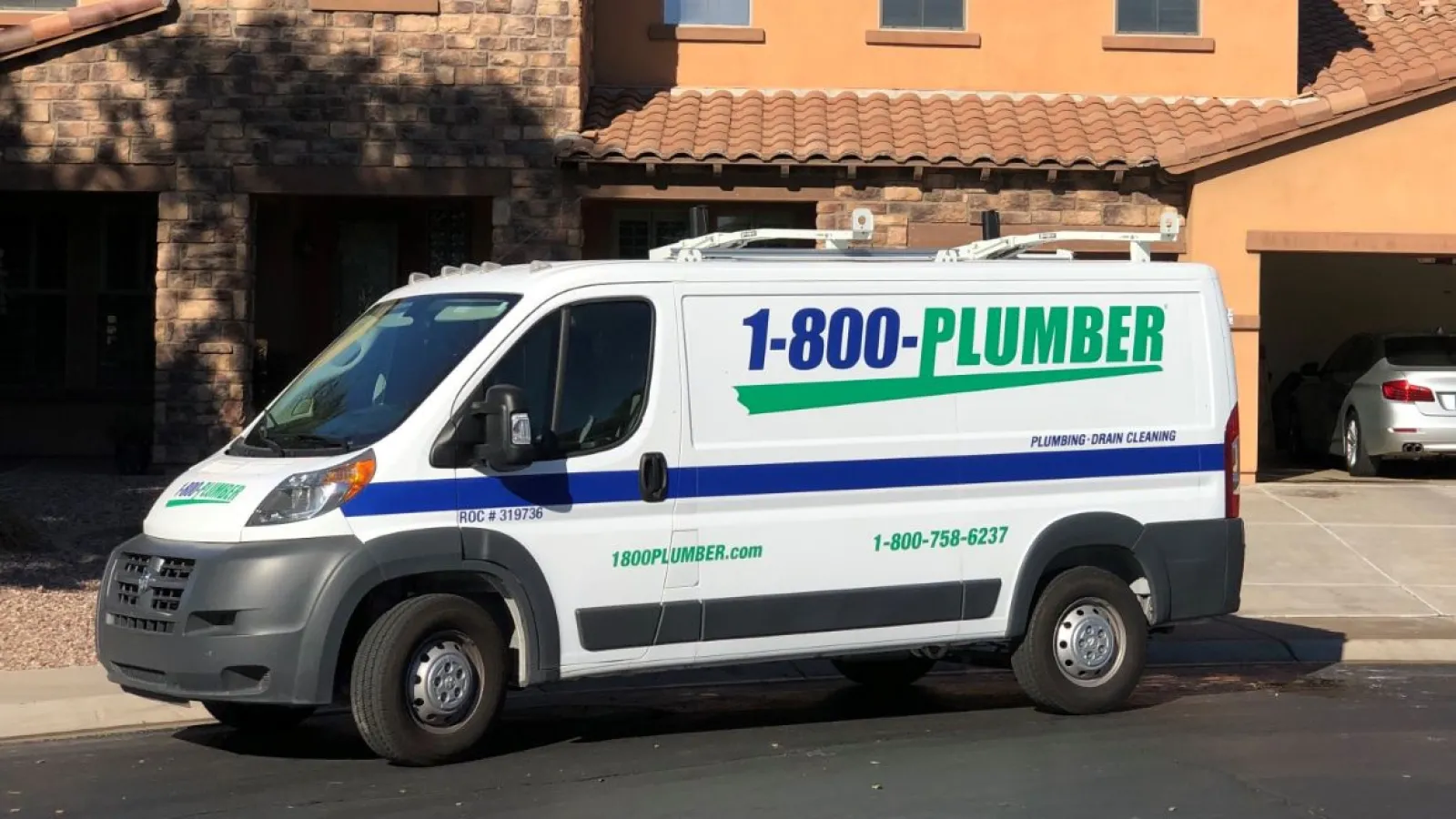 1-800-Plumber +Air
Gas Lines Services
Having a
HOME EMERGENCY?
Call or Find Your Nearest Pro!
The zip code you entered is not associated with one of our locations. Please visit our Locations page to find your closest location.

Your Professional
SERVICES
Our Top Commercial
Services
Gas Line Installation & Repairs | 1-800-Plumber +Air
If you suspect you have a gas leak, or you can smell the gas (a sulfur or rotten egg smell), make sure to call a professional immediately. You don't want to take care of a gas leak on your own because injuries can occur that can range from harmful to fatal. Trained professionals have the tools and years of training to make sure you, your family, and your home will stay safe. Read on below to learn more about gas leaks, how they happen, and what you can do if you've got one.

What Is a Gas Line Installation Service and Why You Might Need One?
Gas lines are installed on each residential and commercial property by experts. Natural gas travels through these pipes, and that's how you get a flame when you turn on the stove. If you're building a new house, you might need a new gas line installed on your property.
At the same time, these pipes are not indestructible. Some of them can get badly damaged after decades of use. A gas leak is very dangerous, and it can lead to unfortunate consequences. This is where a gas line repair service can be helpful.
Such a service is offered by professional companies. Trained specialists with years of experience will come to your house and inspect the gas lines for leaks and other signs of damage. A pipe might be replaced, or it might be necessary to install a new gas line.
You might need a gas line service to maintain old gas pipes and prevent damages and injuries in the future. Such a service can be tailored to your needs, and it usually costs several hundred dollars, on average.
Why You Shouldn't Go the DIY Route When It Comes to Gas Lines
Many homeowners like to repair things around the house on their own. This is a great way to learn something new, save some money, and test your skills. However, it's not advisable to consider gas line repairs as DIY projects.
Why? Because working with natural gas can be dangerous. It's similar to working with electrical wires. One single mistake can generate hundreds or thousands of dollars in damage. You also risk getting injured while trying to fix a gas pipe.
Installing a new gas line, replacing fittings or pipes, testing a line for leaks, etc. are all projects that should be handled by experts. This gives you more peace of mind, and you have the assurance that your pipes have been repaired by an expert.
Can I DIY My Gas Line Repairs?
First, DIY stands for Do It Yourself, and there are some things that should never be handled by anyone other than licensed and experienced professionals. Especially potentially dangerous things. Handling a gas line is one of those things, because not only can it cause serious harm to you and your home, but there are some insurance and legal issues with trying to do this on your own. Let's go over those.
Safety
Trying to handle a gas line on your own is a risk for you, your home, and your family. This is because gas can be toxic if not handled correctly, and can lead to dangerous and in some cases fatal consequences. Gas leaks can be dangerous to breathe in, but can also be dangerous to your home because they are a cause for explosions. We're not saying they're a sure thing that happens, but it is a possibility, which is why you should always get a professional to handle your gas lines.
Difficulty
Repairing a gas line incorrectly can lead to the hazards mentioned above. But repairing a gas line is difficult for anyone other than the professionals. A licensed expert must go through several hours of training and pass licensing exams to ensure they are extremely qualified to handle these types of situations. If you ever see an article on the internet trying to tell you how to do it yourself, please leave this to the professionals. You can call a licensed plumber at 1-800-Plumer +Air and we'd be more than happy to help!
Insurance
The best part about hiring a licensed plumber is that mistakes are very unlikely to happen. However, if any mistake does happen, it's completely covered by the plumber, and not you. It will provide a sense of comfort and safety to have an insured professional to fix up your home so you don't have to worry about any issues or problems down the road.
Legality


Did you know it's actually illegal for anyone other than a licensed plumber to handle gas lines? Because it's serious and dangerous to you and those around you. Always call a licensed plumber to help you with your gas lines.
What Should I Do If There's a Gas Leak?
If you smell gas ( a rotten egg smell) or you feel faint and suspect a gas leak, leave your home immediately. Do not use any appliances or phones. Evacuate the area and get to a safe place, then call 911 to let them know. Then you can call your plumber.


Am I At Risk for a Gas Leak?
Gas leaks aren't common, but there are certain risk factors that can make them occur in certain situations. Be on the lookout for these different factors that can cause gas leaks.
Improper Installation
Did a certified and licensed plumber install your current gas lines? If you don't know, it may be time to call one and have them do a thorough inspection just to make sure everything is in proper and working order. Improperly installed gas lines are a serious risk for gas leaks and dangerous situations. A plumber will be able to tell if anything is done improperly and will have the tools to fix it.
Old Gas Lines
If your house is older, that means the gas lines are also older. This means they're less effective, but also more dangerous and prone to corrosion and leaks. Gas lines don't decay quickly. It takes time and gas could be leaking very slowly so it's not noticeable. Call a plumber to have your older lines inspected.
No Gas Detector
It's crucial to have a gas leak detector, because gas naturally has no odor. Humans have injected gas with the smell of sulfur (rotten eggs), so it's detectable, but it's always a good idea to have a gas detector as a trusty back up. Make sure your detectors are properly installed and always running, with any back up batteries if necessary.
Who Will Fix the Leak?
Depending on where the leak is, it may be the gas company or a plumber you can call. If the leak is coming from the side of the meter they are responsible for, call the gas company. If it's coming from somewhere else, call a plumber and they can help you fix the problem.
How Often Do Gas Leaks Happen?
Gas leaks can happen to anyone. Make sure you get your home inspected by a licensed plumber to make sure everything is in working order. Besides that, make sure everyone in your home knows the smell of gas and who to call if you ever do suspect a gas leak.
Who to Call for Professional Gas Lines Repair in ?


If you live in and suspect something wrong with your gas lines, give us a call. 1-800-Plumber +Air offers 24/7 emergency gas line repair services, to fix your leaks right away. If you suspect a leak or just need your gas lines inspected, contact us today. We're eager to schedule an appointment with you.
Ready to
GET IT FIXED?
Contact Us Now!
I would like to recognize both Taylor and Emanuel for both outstanding customer service, professionalism,and craftsmanship on a recent repair at my home.

Alan J.
friendly, knowledgeable, helpful and courteous

Satisfied Customer
Had a plumbing issue on a Sunday afternoon. Joey came out and got the problem resolved. He was very courteous, professional and knew exactly what to do.

Satisfied Customer
Mark was great! He took the time to not only give a price, but explain everything a new system could do and how it would benefit them not just in heating and cooling, but dust reduction, utility bills, etc. Very Very pleased. read less

Satisfied Customer
Excellent work by all, starting with the ease of making an appointment, the arrival of the service crew in a timely manner. They were on neatly dressed, very pleasant, explained everything and took the little extra steps to make the visit a success. I have used this plumber three times now and have always had exceptional service from them.

Jan C.
Justin and Richard from electric cane. Did a superb job! Highly recommend always!

Satisfied Customer
The tech was so nice, knowledgeable and efficient.

Satisfied Customer
fast appointment. service tech was awesome.

Satisfied Customer
He was everything you want in a employee!!! He was professional, kind, informative, patient, and very clean.

Ann B.
This was THE most painless repair experience! We had a leak in a pipe behind our water heater, spewing water out into space, ugh. Joe and his apprentice, Dan, were here in about an hour or so. They were both so very friendly from the moment they showed up at the front door! After they determined the problem, we discussed the needed repair, and then they began to replace the pipe(s) behind the water heater. This was pretty much an all-day job and I can honestly say it was no problem having them in my home. They were not only professional and courteous employees; they were two very kind individuals, who were also comfortable and friendly around my crazy dogs! I have had nothing but the finest experiences with this company and cannot recommend them highly enough! They are the best!

Barbara H. No surprise
costs at the end of a job On-Time
Committed to on-time arrivals