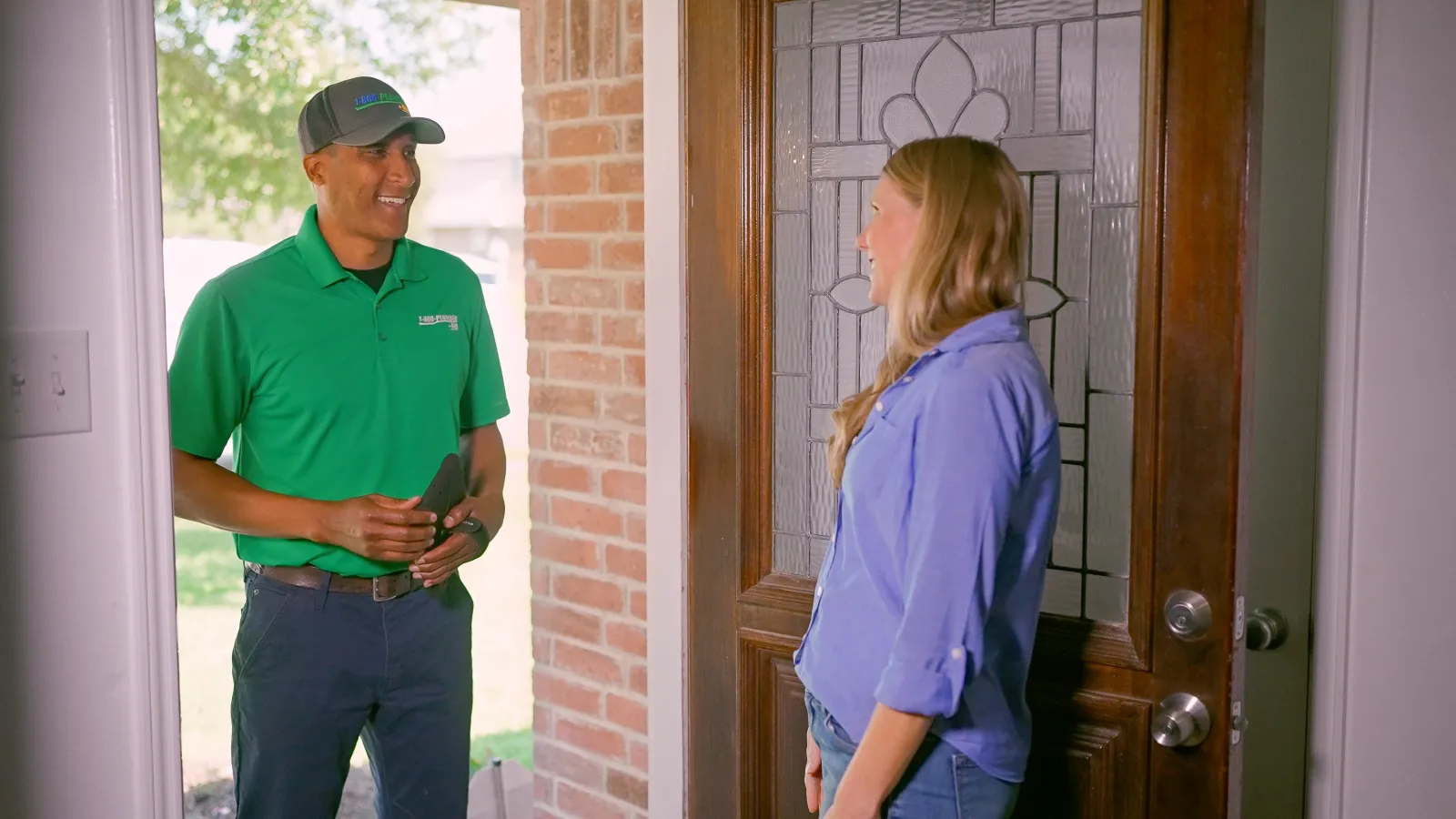 Furnace and Heating System Repairs
1-800-Plumber + Air

Having a
HOME EMERGENCY?
Call or Find Your Nearest Pro!
The zip code you entered is not associated with one of our locations. Please visit our Locations page to find your closest location.

Your Professional
SERVICES
Our Top Commercial
Services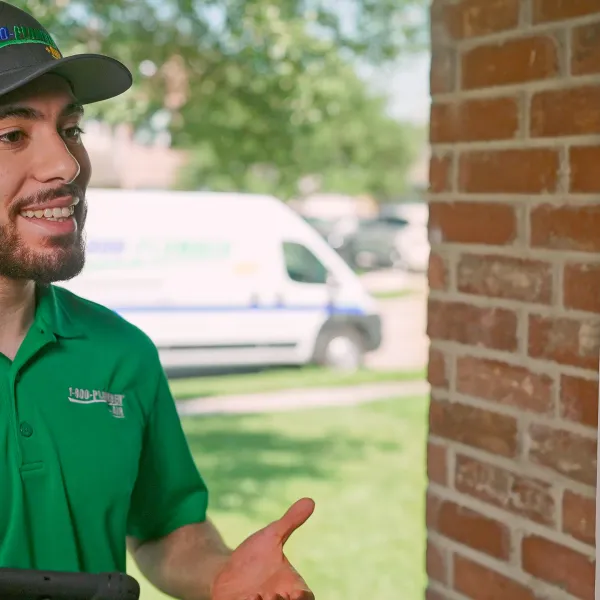 Furnace and Heating System Repairs | 1-800-Plumber + Air

As we're approaching the winter season and colder temperatures have started to set it, it's important to have a furnace that's operational. Making sure your furnace is healthy and ready to keep up with the freezing weather is important for your well-being, but also for the well-being of your home. Cold temperatures in a home without a furnace are prone to freezing your water lines and causing them to burst.
If you know that your furnace needs repairs or if you simply want someone to service it, contact us at 1-800-Plumber + Air. If your furnace is at risk or has known damage, we have the tools and skills necessary to diagnose and repair it. Or, if necessary, we can also replace your damaged furnace and get you ready to take on the winter.
Ready to
GET IT FIXED?
Contact Us Now!
How to Tell if Your Furnace Needs Repairs
Because your furnace plays such an important role in your home, it's only right that there are warning signs before a furnace goes caput. However, it's important to perform regular checks on your furnace and pay attention to how it's running so that you can pick up on these signs and symptoms.
If you start to notice your furnace is blowing lukewarm or cool air when it's supposed to be warm.

If your furnace is producing little to no airflow.

If you start to notice loud or clunking noises coming from the furnace. This could indicate a loose or damaged component.

If your energy bills start to become unusually high. This could mean that your furnace is running longer than it should be and that there's a problem that should be repaired.
Reasons Your Furnace Might not be Working
Your furnace is a complex machine that has a lot of working parts inside of it. If any one of these parts gives out or isn't working at full capacity, it can cause your furnace not to work.
A Dirty Air Filter
On the side or bottom of your furnace, there's an air filter that acts as a protection against dirt, dust, and other harmful particles from being circulated into your home. If this air filter gets so dirty that it becomes clogged and prevents air from circulating, your furnace will either shut itself down or won't produce enough air to keep your house warm.
The good news about a dirty air filter is that it's something you can fix yourself. To do this, turn the furnace off and remove the air filter. Take it to the store with you and purchase a new one that's the exact same size and dimensions. Install the new filter, make sure to pay attention to the direction arrow on the filter, and install it with the arrow pointing towards the furnace.
A Blown Fuse
Your furnace is a complicated machine that has a number of electrical connections and fuses that help it operate. If one of these fuses gets blown due to a thermostat or electrical malfunction, it will cause your furnace to turn off. Unfortunately, it's difficult to know if this is the problem unless you have the proper diagnostic equipment.
A Clogged or Damaged Vent Pipe
On the top or side of your gas furnace, you should see one or two PVC pipes sticking out of it and running to the outside of your home. If one of these pipes gets plugged or is too long to allow enough air to go to and from the furnace, it will signal an error code and shut your furnace down.
Vent pipe issues are surprisingly common, especially when the pipes are low to the ground when they come out of your home. Because the air coming out of your vent pipe is warm, it's common for birds and small animals to crawl inside to seek shelter. However, the fumes inside the pipe are deadly and can kill the animal inside. This will then cause a blockage that needs to be repaired for the furnace to operate. Snow and debris are also possible culprits in a clog.
A Broken Thermostat
Your thermostat is the control that tells your furnace when to turn on and shut off and controls the temperature in your home. If damage occurs to the thermostat, it could manifest in the form of signals not being sent to the furnace telling it what to do.
Gas or Electrical Problems With the Ignition
If you have a gas furnace that runs on propane or natural gas, there is a pilot on the inside of the furnace itself. The pilot is what starts your furnace up and ignites the flames that help your furnace produce warm air. If there is too much or too little gas flow to the pilot, it will fail to start up. It's also possible for one of the electrical wires controlling the pilot to become frayed or damaged. Either way, your furnace won't turn on and will need to be repaired.
A Broken Fan or Blower Motor
Inside your furnace, there's a fan with a blower motor that activates when your furnace is turned on and forces air through your ducts and out your registers. If the fan or motor that operates it is damaged, it will fail to propel warm air into your home. If you hear your furnace running but don't feel any air coming out of your registers, it's likely that you have a damaged fan.
Furnace Repair by 1-800-Plumber + Air
If you're experiencing any of the above problems with your furnace, it's time to call on the professionals at 1-800-Plumber + Air. It's tough to know what the exact problem with your furnace is if you don't have the diagnostic tools necessary to perform a thorough examination. Lucky for you, each of our technicians have the skills and tools necessary to get to the bottom of your furnace problems and provide a solution.
While there are certain things that you can do yourself such as check and replace a dirty air filter, many repairs are difficult and even dangerous.
Contact us
at 1-800-Plumber and we will put your mind at ease. We offer 24/7 emergency service to make sure that you're never without heat no matter what time it is or what day it is.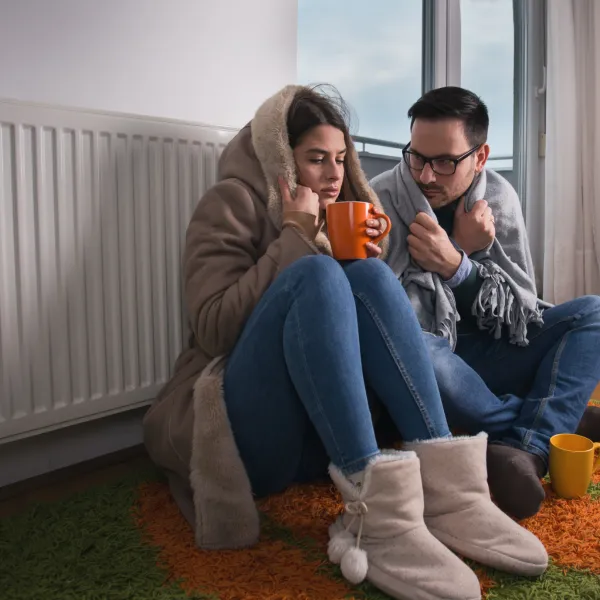 Electric Furnaces and Heating Problems
While they don't have pilot lights, electric furnaces still rely on clean filters, thermostats, and switches. You should perform the same troubleshooting checks you would for a gas or oil furnace.
The most significant difference is the heating element. An electric furnace depends on a heating element to warm the air before circulating it back through the supply vent. Heating elements burn out or suffer from broken wiring.
It would be best if you did not attempt to repair a heating element or an electric furnace's other components. Let your HVAC company take care of the problem. It's safer, and you'll have the issues corrected faster so that you can get back to keeping your home warm.
Troubleshoot the Furnace Blower
The blower is a vital component of your furnace. It's also one of the most common reasons homeowners call for furnace repair. Blowers have one job—blowing hot air through the ducts.
When you hear people talk about their fu
rnace blower, they may be referring to either the blower motor or the blower fan. The blower motor will cause most of your blower problems.
After the heat exchanger warms the air, it depends on the blower motor to turn the blower fan. If the blower fails, the warm air goes nowhere.
As is true with most furnace components, several things could cause a broken blower motor, including:
Bad Blower Motor Belt

Faulty Limit Switch

Blower Assembly Problem
Troubleshooting a furnace blower often means listening for clues. Screeching noises usually mean the blower motor needs lubrication. If you hear banging, the mounts may be loose.
Whether the problem is the blower motor itself or the blower motor fan, your heating and cooling company can repair or replace the blower.
Chad C. with 1-800-plumber really cared. He was extremely thorough and made sure the job was done correctly. Would definitely recommend him!

Kathy Y.
Alex was just wonderful. He explained everything did a great job and was friendly and courteous. Very professional in every way.

Satisfied Customer
They were very professional and clean. Also did a great job on my air conditioning my house feels great.

Satisfied Customer
He was everything you want in a employee!!! He was professional, kind, informative, patient, and very clean.

Ann B.
Joey and Moses came out to replace a waterline and were AWESOME!!! They answered my questions, where patient, friendly (respectful) and VERY professional! This my 2nd time using 1800 plumber and both visits were great! I look forward to continue using them! read less

Satisfied Customer
Kyle, was great! 800-PLUMBER called to say when he would arrive, and he was right on time. He even completed another job that wasn't planned on my end while he was there. I would recommend 800-Plumber to any of my family or friends. Laura Clear Lake

Laura E.
The tech was so nice, knowledgeable and efficient.

Satisfied Customer
Detailed orientated and honest inspection. Chad took his time and explained everything that was going on very well. The service fee was fair for the small issues he fixed, and he was able to make a referral for water restoration for us, I would use his service again and plan to when our water heater goes out.

Katie D.
Got a text! Dispatcher was friendly and informative. Several text keeping me up to date and giving me plenty of opportunity to cancel if need be. Z was prompt, curtious and knowledgeable. Was glad to sign up for future business with the company. Excellent experience.

Tambre L.
"Had them install 3 faucets. Tech (Dustin) was on time and professional Nice job, clean and neat. Had tiny problem, called and he was here right away. Great and will use them again"
Wilbert H. No surprise
costs at the end of a job On-Time
Committed to on-time arrivals
Why the Furnace Is Not Igniting
First, how would you know whether the furnace ignites or not? The most critical tool you have to detect furnace ignition problems is your ears.
When you turn the furnace on, the first thing you hear is clicking. The clicking lets you know the furnace is about to kick on and start heating the house.
If you hear clicking and then nothing, it means the furnace failed to ignite.
You should check the thermostat before you panic. You may have set the thermostat to a temperature colder than the current room temperature. Bump the thermostat up and see if the furnace ignites.
Some furnace ignition issues go beyond what you can figure out with your troubleshooting efforts.
A faulty pilot light or ignition sensor is a common cause of furnace ignition failure. You may also have a dirty sensor or igniter. While you may be able to clean a dirty sensor, unless you're familiar and comfortable working on a furnace, it's best if you let your HVAC technician take a look.
Need to Schedule Heater Repair?
Dropping temperatures and accumulating snow. Say hello to the winter and home heating season!
Even if you look forward to pulling out your flannels and wool socks, no one looks forward to furnace problems. When you need heater repair, you want someone you can rely on to figure out the problem and get it fixed.
The team at 1-800-PLUMBER® + Air is your go-to provider for both furnace repair and furnace replacement. Contact us today and schedule service. We'll send one of our qualified HVAC technicians out to make sure your furnace is repaired quickly and in excellent working order.