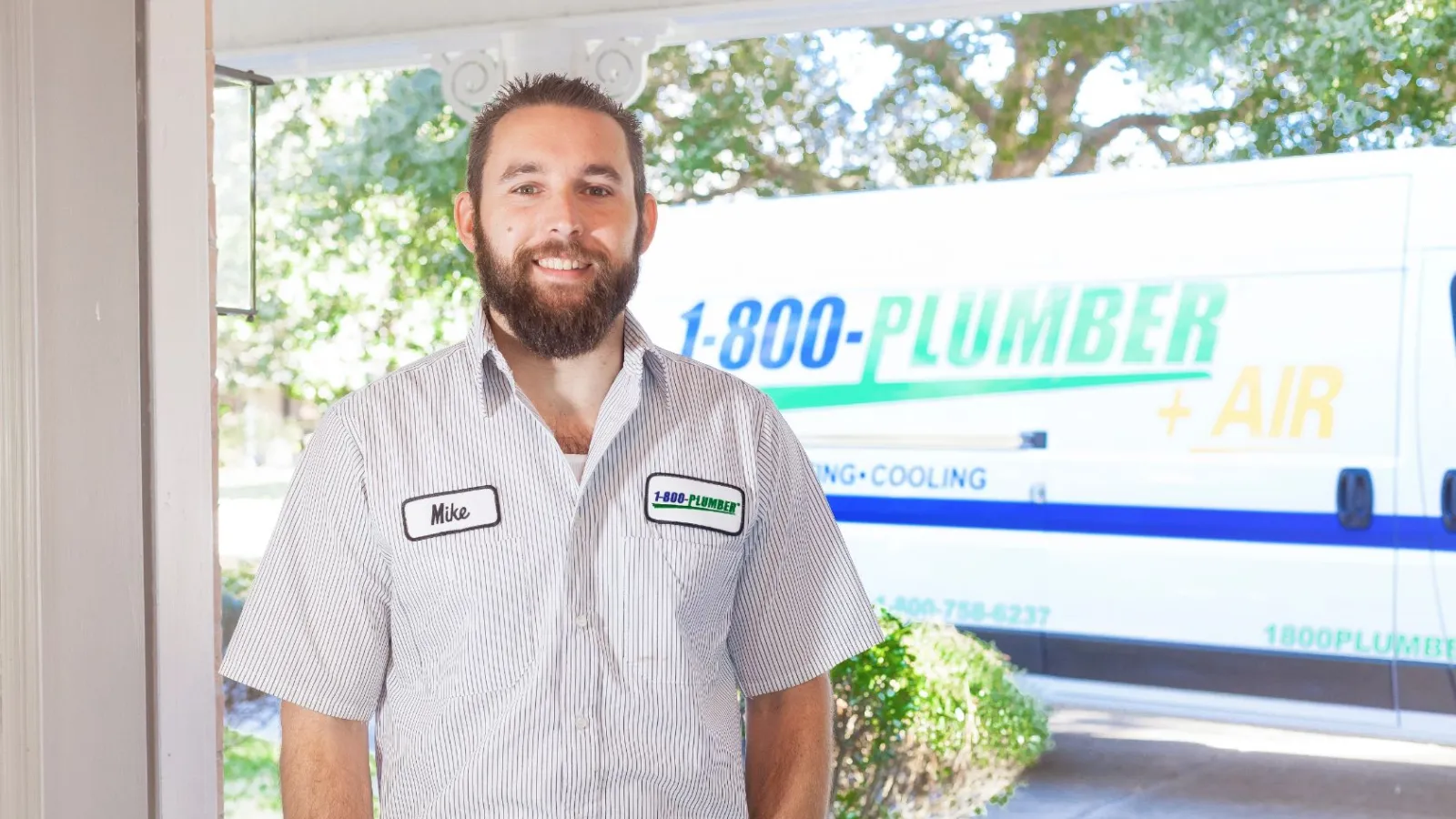 1-800-Plumber +Air
Emergency Heating Services
Having a
HOME EMERGENCY?
Call or Find Your Nearest Pro!
The zip code you entered is not associated with one of our locations. Please visit our Locations page to find your closest location.

Your Professional
SERVICES
Our Top Commercial
Services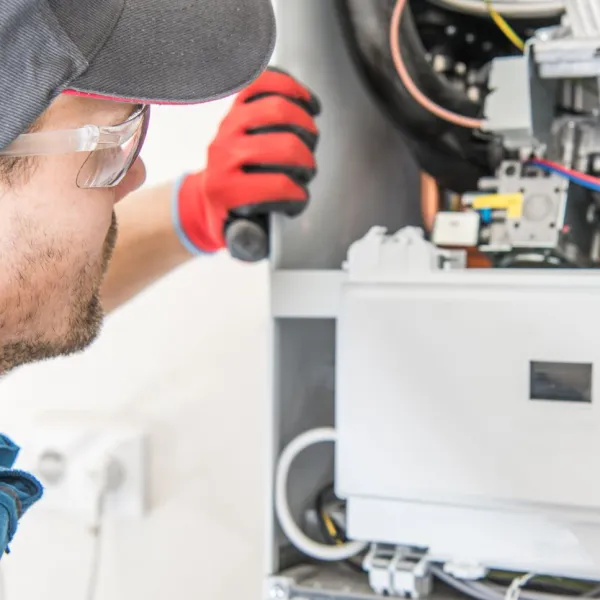 Emergency Heating Service | 1-800-Plumber +Air | Nationwide
From October 2019 to April 2020, an estimated 39 million to 56 million flu illnesses occurred in the US. Of these cases, 410,000 to 740,000 resulted in hospitalizations.
Flu isn't the only cold-related illness, though: low temperatures can also cause hypothermia. This occurs due to cold temperatures in which the body loses heat faster than it can produce. Every year, thousands of people in the US get hospitalized due to really low temperatures.
These are good enough reasons never to delay calling for emergency heating service. This is especially true if your home heating stops working in the middle of the night. Medical experts say that hypothermia can occur indoors if there's no indoor heating.
On that note, we created this guide detailing what to do in case of HVAC emergencies. Read on to learn when you need emergency services and what to look for in a 24-hour HVAC repair company.
How to Tell You Need Emergency Heating Service
Dirty filters and outdoor units can lead to fluctuating power usage in HVAC units. After all, residue reduces HVAC efficiency, so the system has to draw more power to compensate. Moreover, a 50% airflow reduction can lead to a 25% decrease in HVAC capacity.
When an HVAC unit's energy consumption rises, it can trip the circuit breaker. This is especially true if the HVAC's sudden power demand goes beyond the breaker's rating. That's why the circuit breaker is one of the first things you should check if your HVAC doesn't turn on.
If your HVAC system's circuit breaker is set to "ON," then you may have a dead or faulty thermostat. You might only need to reset the thermostat or give it a fresh set of batteries.
If the HVAC still doesn't turn on, you likely already need emergency repair services.
Aside from the above, the following situations also warrant 24-hour emergency heating repair.
HVAC Has Power but Doesn't Blow Out Air
An HVAC system relies on fans that blow air through ducts and out of vents. In turn, the fans depend on a blower motor that supplies them with power so that they can rotate. Therefore, if any of these components don't work, your HVAC won't blow out any air.
If your heater or AC does have power but doesn't produce air, turn it off right away. The motor may have overheated that it stopped supplying the fans with power. The longer you allow it to overheat, the more likely it is to sustain permanent damage.
Instead, ring up your local emergency HVAC repair specialist to inspect your system.
Burning Smells from the HVAC or Air Vents
Were you aware that indoor air can have up to five times more pollutants than outdoor air? For this reason, your HVAC unit can accumulate thick layers of dust and residue during the time you don't use it. For instance, your heater can get clogged during summer, while your AC can become filthy in the winter.
When you fire up your heating system in the winter, it will burn off all those dirt buildups. This is usually the source of burning odors from furnaces or boilers upon first-time use. It's also why you'd want to get pre-season servicing for your heater.
Such odors should disappear within an hour or two, though. If they don't, or if the stench worsens, turn off your HVAC unit right away. This is especially true if it emits burning electrical or rubber smells.
In this case, you may already have damaged or melted electrical cords. These are serious fire and electrical hazards that only a professional should address. Keep in mind that almost one in 10 house fires that occurred in the US in 2018 were due to faulty heaters.
HVAC Unit Gives off Pickle-Like Odors
The heat exchanger in a furnace is a thin sheet of metal between the combustion chamber and the blower. One of the key roles of the heat exchanger is to trap combustion gases within the heating unit. It prevents gases like carbon monoxide (CO) and aldehydes from seeping into your home.
As such, a damaged heat exchanger can start leaching out these toxic gases. If this happens, burning smells and pickle-like odors can permeate your home. The smell of pickles can originate from the aldehydes produced by combustion gases.
Aside from foul odors, the CO that leaks out of a cracked heat exchanger can poison you. This gas is odorless, but it's so toxic that it causes 50,000 emergency hospitalizations each year.
As such, it's best to get in touch with a heating repair specialist as soon as you can if your heater gives off these smells.
Rotten Egg Smells
Natural gas doesn't smell or taste like anything, nor does it have any color. For this reason, gas suppliers tinge it with a chemical called "mercaptan." It's a non-toxic substance that smells like rotten eggs and serves as an indicator of gas leaks.
Don't delay ringing up an emergency HVAC repair company if your heater gives off these smells. If you can, switch off the gas valve and then open as many windows as possible before you exit your house. It's also best to let your natural gas provider know about these potential leaks.
Please note that natural gas leaks can cause explosions if not addressed right away. The flame and heat produced by your furnace burners can ignite the leaking gas.
Do note that damaged plumbing pipes can also produce rotten egg smells. In damaged sewers, sulfur-like smells come from sewer gases produced by decaying matter. You may need sewer services if these odors seem to come from sinks, drains, or toilets.
How Much Does 24-Hour AC Servicing or Emergency Furnace Repair Cost?
Many HVAC repair companies charge $50 to $100 for a service call during normal business hours. This is on top of the cost of possible HVAC replacement parts. However, some service providers also charge a premium rate for after-hours calls.
With that said, HVAC repair techs can charge double or even triple the rate for emergency calls.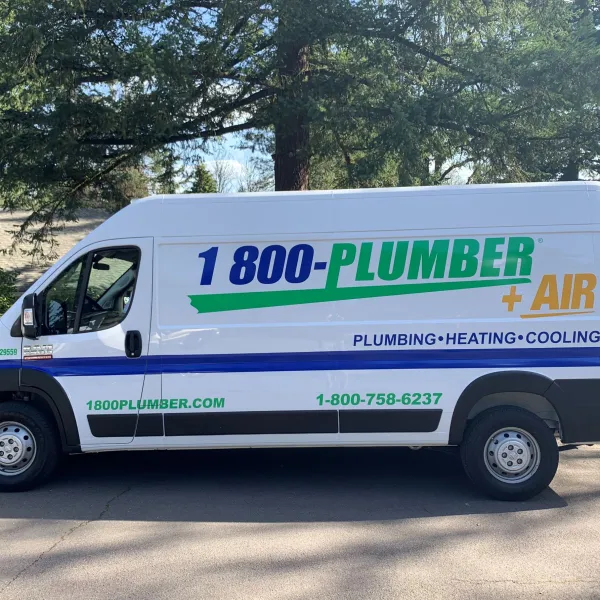 What to Look for in a 24-Hour Heating and Air Conditioning Repair Company
Most states require HVAC professionals to carry specific trade licenses. The type of license they carry also defines the extent of work they can provide. Having a license also means meeting each state's liability insurance requirements.
For instance, an HVAC journeyperson in Connecticut must hold at least a D-2 license. Whereas a D-3 license holder can only carry out work on cooling systems and not heating units. A contractor who holds an S-1 license can perform all types of HVAC jobs.
With that said, be sure to choose only a licensed 24-hour emergency heating repair company. This way, you can make certain that you're dealing with a legitimate and insured company.
Fortunately, most official state-run websites have license lookup tools online. These allow you to check license and insurance validity at any time of the day. This is especially crucial for HVAC emergencies that occur outside of business hours.
Why Choose 1-800-Plumber +Air for Your Emergency Heating and Air Needs
1-800-Plumber +Air provides emergency repair services for HVAC units and plumbing systems. What makes us different is that we won't charge you premium fees for emergency calls. We only charge by the job and not by the hour, so you don't have to worry about exorbitant rates.
Our licensed and insured HVAC specialists are always available at any time of the day. If your heater stops working at midnight, give us a call, and we can be at your doorstep within the next hour or two. We can also come to your rescue if your air conditioner fails on a holiday or weekend.
Since we specialize in both HVAC and plumbing systems, we can find out the source of rotten egg smells in your home. Remember: these foul odors can arise either from natural gas leaks or damaged sewers. Just let our team know what's happening, and we'll be there to take care of all your emergency HVAC or plumbing needs.
1-800-Plumber +Air is also a licensed HVAC and plumbing contractor in seven US states. We're in five Texas cities, including Amarillo, Duncanville, Pearland, Sugarland, and McKinney. We also have bases in Arizona, Connecticut, Indiana, Massachusetts, Minnesota, New York, and Oregon.
Schedule Emergency Repair Services for Your HVAC System Now
Exposure to either too much heat or cold can be detrimental to your health. A severely malfunctioning heating system can also put you at risk of toxic gas exposure. At the very least, it can be very uncomfortable if your home is too cold or too hot.
So, don't delay calling for emergency heating service or round-the-clock AC repair!
Get in touch with us
here at 1-800-Plumber +Air for all your HVAC (and plumbing) emergencies.
Ready to
GET IT FIXED?
Contact Us Now!
Great service. Professional. Let everything nice and clean. Consistent experience.

Sonya W.
Very professional and informative!

A B.
He was everything you want in a employee!!! He was professional, kind, informative, patient, and very clean.

Ann B.
Very nice and knowledgeable people from office staff to the plumbers. Would definitely recommend using this plumbing company.
Linda G.
Fine young man and as far as I am concerned he can be his permanent tech. He was very polite and he was very pleased with him and will be calling us again to work with Manolo. Manolo needs a pat on the back and he did a good job.

Satisfied Customer
Had a problem with my drain. Representative came out and knew exactly what was wrong. They fixed it the problem fast and customer service was great! Will definitely use them again!

Adrian B.
We had to have someone come out today due to a sink and toilet leak. Swayze McLauglin was our plumber and he did a great job explaining the problem and how we could get it fixed. He was great at explaining price as well as what he was doing. Swayze was friendly and professional while he was here as well as working in these trying times with COVID-19 he followed all procedures and was great. We will be using yall the next time we need someone. Thank you so much Swayze for all your help!

Satisfied Customer
I would like to recognize both Taylor and Emanuel for both outstanding customer service, professionalism,and craftsmanship on a recent repair at my home.

Alan J.
Very professional and knowledgeable. The office staff communicated well and were helpful and courteous. We had a major plumbing job done. The cost for all they did was reasonable. The service pro tech, Emanuel Reyes did a great job! We will definitely recommend 1-800 plumber of Pearland,

Wanda N. No surprise
costs at the end of a job On-Time
Committed to on-time arrivals