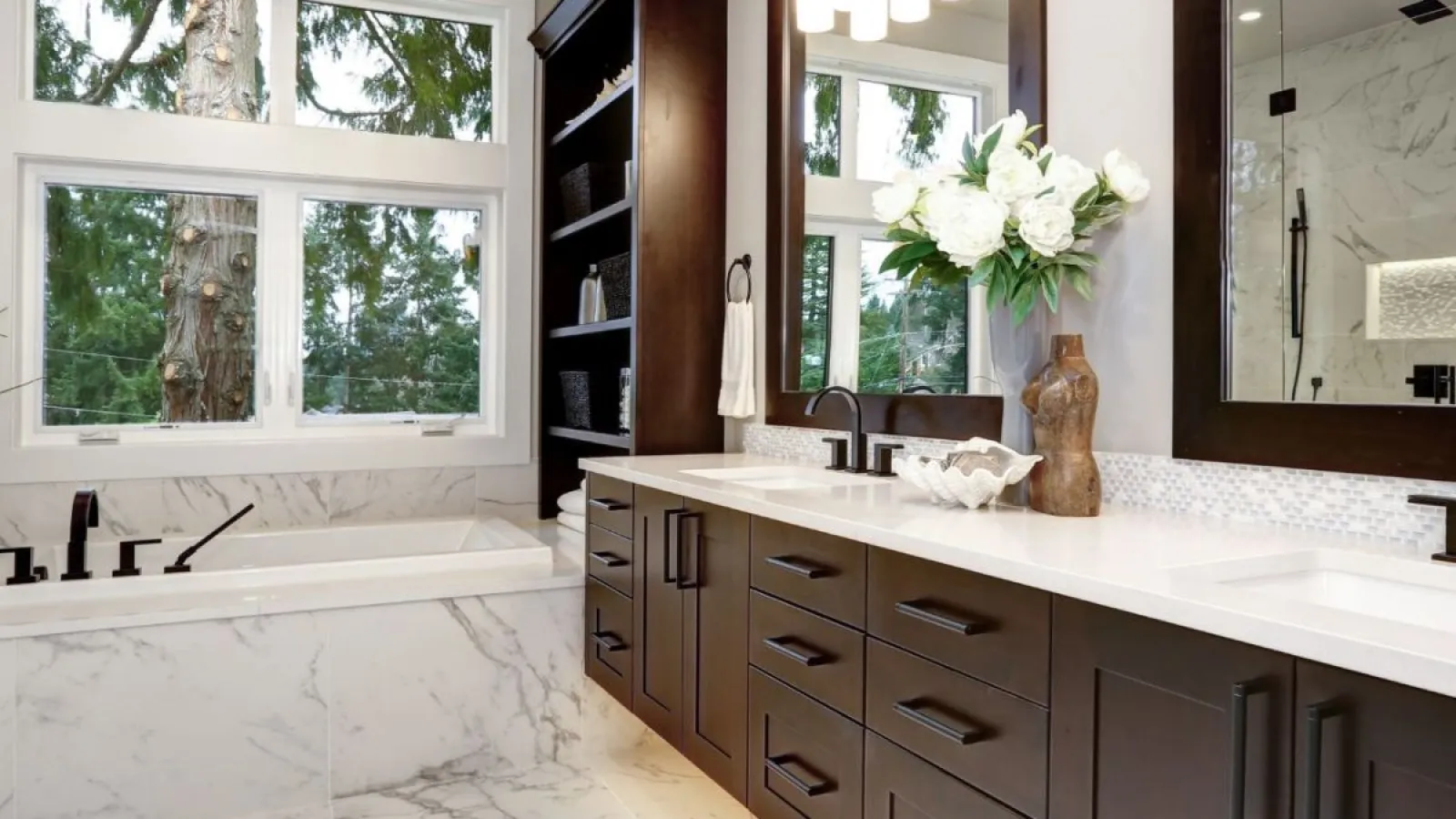 1-800-Plumber +Air
Toilet Installation
Having a
HOME EMERGENCY?
Call or Find Your Nearest Pro!
The zip code you entered is not associated with one of our locations. Please visit our Locations page to find your closest location.

Your Professional
SERVICES
Our Top Commercial
Services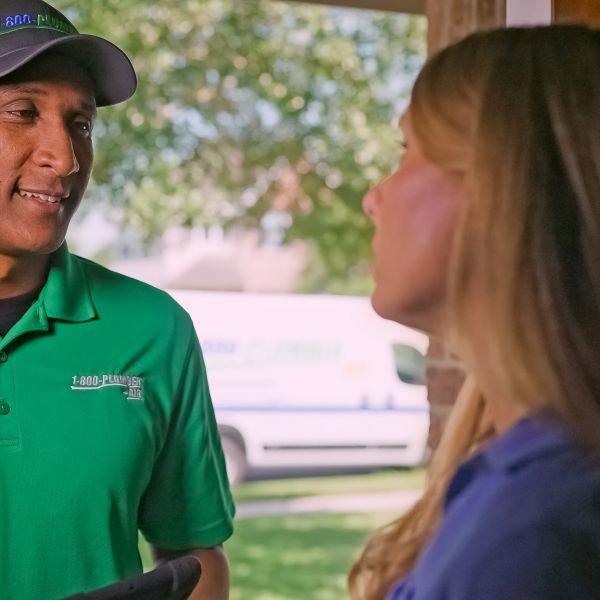 Your Complete Guide to
Toilet Installation

A toilet is something where you don't realize how much you need one until yours isn't working. Life without a working toilet is frustrating and inconvenience to say the least, and it's important to know who to call to replace or repair yours. Toilet installation is a complicated process that should only be handled by someone with the right tools and expertise.
In this article, we're going to take a look at how to install a toilet and how to know when yours is at its end. We'll also look at who to call and how to contact us at 1-800-Plumber + Air for the best toilet installation in a timely and professional manner.
Ready to
GET IT FIXED?
Contact Us Now!
How to Tell if It's Time for a New Toilet
Like I said before, it's extremely inconvenient to be without a working toilet. For that reason, it's important to know the signs and symptoms of a bad toilet. Let's take a look at what some of those symptoms look like.
Cracks in the bowl of the toilet or in the tank of the toilet are a recipe for disaster. A cracked tank or bowl is only one nudge or bump away from potentially breaking and flooding your bathroom with toilet water. It's better to take preemptive action and replace a cracked toilet.
If you're toilet is wobbly, there's a good chance that one of the bolts is lose and that your wax ring is compromised. If the wax ring underneath the toilet gets too lose or damaged, it will start leaking every time you flush the toilet. It's a good way to flood your bathroom with nasty toilet water.
A toilet that gets plugged often could indicate a faulty toilet or faulty plumbing. Because it's cheaper and easier to replace a toilet than it is to repipe your bathroom, you should start by replacing the toilet. If that doesn't fix the problem, it might be necessary to replace the piping connected to the toilet.
A leaking toilet is never a good thing. Toilets can leak from several places including the water line, under the tank, or under the bowl. If the water line or under the tank is leaking, you can probably fix the problem by tightening the water line connector or the bolts underneath the tank. If, however, water is coming from beneath the toilet itself, you likely have a defective wax ring or toilet flange and you'll need to replace it and the toilet.
How to Install a Toilet
Installing toilets can be difficult and nasty work, but it's something you can do on your own if you feel up to it. If you're feeling ambitious and want to tackle the job on your own, then here are the steps you'll need to follow.
Start by removing the old toilet if you're replacing an existing one.
Before you can install a new toilet, you'll first need to remove the old one. To do this, you'll need to turn off the water that's attached to the toilet. There should be a small valve behind the toilet that you turn shut. Next, flush the toilet several times to drain the remaining water. It's a good idea to have a sponge and bucket handy in case you need to sponge out the remaining toilet water.
Next, loosen the bolts that are holding the toilet to the floor. These bolts will either be exposed and easy to see or underneath caps on the floor that are designed to hide the bolts. If necessary, remove the caps before removing the bolts. Once the toilet is loose, you also have the option of loosening the tank from the toilet bowl itself. This step isn't required, but it might make the toilet easier to move and carry out of your house.
Once the toilet has been removed from the area, you'll then need to remove the flange and wax ring that were below the toilet. There's a chance that you can preserve the flange if it's undamaged, but double-check it to make sure. If you don't plan on installing the new toilet immediately, take some rags and plug the hole in the floor where the toilet was sitting on top of.
Remove the old toilet flange and install a new one.
It might not be necessary to remove the old toilet flange if it isn't compromised. The flange is the piece that the toilet was sitting on and that has the two floor bolts that the toilet was attached to. If it isn't compromised, feel free to reuse the flange. If, however, it appears to be old or has cracks in it, you should remove it and install an new one in its place.
Install the new wax ring under the toilet.
Installing the wax ring or Johnny Ring is the messiest part of the process, but it's absolutely essential. To make things easier, you might want to consider installing a Better Than Wax ring. It fulfills the same function but is easier to install and work with than a standard wax ring. No matter what you choose to use, place the wax ring around the toilet hole on the floor.
Place toilet on the flange and ring.
Once the wax ring is in place, it's time to set the new toilet over top of the ring and the toilet flange. If you're using a wax ring made of wax, it's important that once you set the toilet on top of it that you don't move it around too much. This is the advantage of using a Better Than Wax ring. You can move and adjust the toilet as needed without causing damage to the ring itself.
Make sure that the holes on the toilet are lined up with the bolts on the toilet flange. Tighten the toilet to the flange with the nuts and washers that accompanied the flange.
Attach the tank to the toilet.
With the toilet properly set on the ground and connected to the flange, install the tank on the back of the toilet bowl. This is a fairly easy process and is as easy as following the instructions that accompanied your new toilet and tank. All you need to do, is properly install the flange on the bottom of the tank and align it with the toilet bowl so that the holes on both pieces line up.
Next, fasten the tank to the bowl with the nuts, bolts, and washers that came with the tank.
Install the toilet seat and lid.
Once again, follow the instructions that accompanied your new equipment.
Flush the toilet several times to test for leaks.
Once everything is hooked up and you think the toilet is ready for use, turn the water supply back on. Once the tank and bowl have filled up with water, perform several practice flushes to make sure there aren't any leaks and that everything is working properly.
How Much Does It Cost to Install a Toilet
Toilets are one of the cheaper plumbing fixtures in your home to replace. The cost of a new toilet, depending on the type that you get, can cost anywhere from $80 to several hundred dollars for smart toilets. The cost of having someone install it for you is quite reasonable as well because it's a fairly quick and simple process if you know what you're doing.
Who to Call for Emergency Toilet Service and Installation
If you decide to play it smart and have someone install your toilet for you,
contact us
at 1-800-Plumber and we'd be happy to serve you. Toilet installation is one of our specialties and we can install any number of specialty toilets. Whether you want a new toilet exactly like your old one or want to upgrade to one with a special bowl or features, we're the plumbing professionals for you.
I would like to recognize both Taylor and Emanuel for both outstanding customer service, professionalism,and craftsmanship on a recent repair at my home.

Alan J.
Kyle, was great! 800-PLUMBER called to say when he would arrive, and he was right on time. He even completed another job that wasn't planned on my end while he was there. I would recommend 800-Plumber to any of my family or friends. Laura Clear Lake

Laura E.
First plumber we called wanted $3500.00 to replace everything. Emanuel came out and suggested we change one part and less than $300.00 later we was up and running again. From Mark, to Taylor, and then on to Emanuel the whole experience was professional and I will be a customer for life. Hopefully not often though. Great working with you guys!.

Brian
Nick was wonderful did an outstanding job, explained all options and extremely thorough. She will call back and use us again. She was very pleased and very happy that she didnt have to clean up after him.

Satisfied Customer
Chad was very informative and professional. He and his co-worker are a very rare breed in that they fully prepared to go to work and get the job done right then. I would definitely recommend and use again Chad an 1-800-plumber.

Kenneth C.
Tony and Carlos are awesome in what they do. They did a great job on about 20 different projects for my family and me. They did security lights patio lights front porch lights. Ran all the electrical for our new master bath remodel. Added on some new interior lights and changed out some switches. I have light where there once was darkness. Thanks guys.

Satisfied Customer
Emanuel Reyes replaced my kitchen faucet and sink basket strainer today, 3/2/20. I appreciate the quality of his work. Emanual did a fantastic job. If I need a plumber in the future, I'll call 1-800-Plumber and ask for Emanuel Reyes.

Jean Broussard M.
Very professional and knowledgeable. The office staff communicated well and were helpful and courteous. We had a major plumbing job done. The cost for all they did was reasonable. The service pro tech, Emanuel Reyes did a great job! We will definitely recommend 1-800 plumber of Pearland,

Wanda N. No surprise
costs at the end of a job On-Time
Committed to on-time arrivals