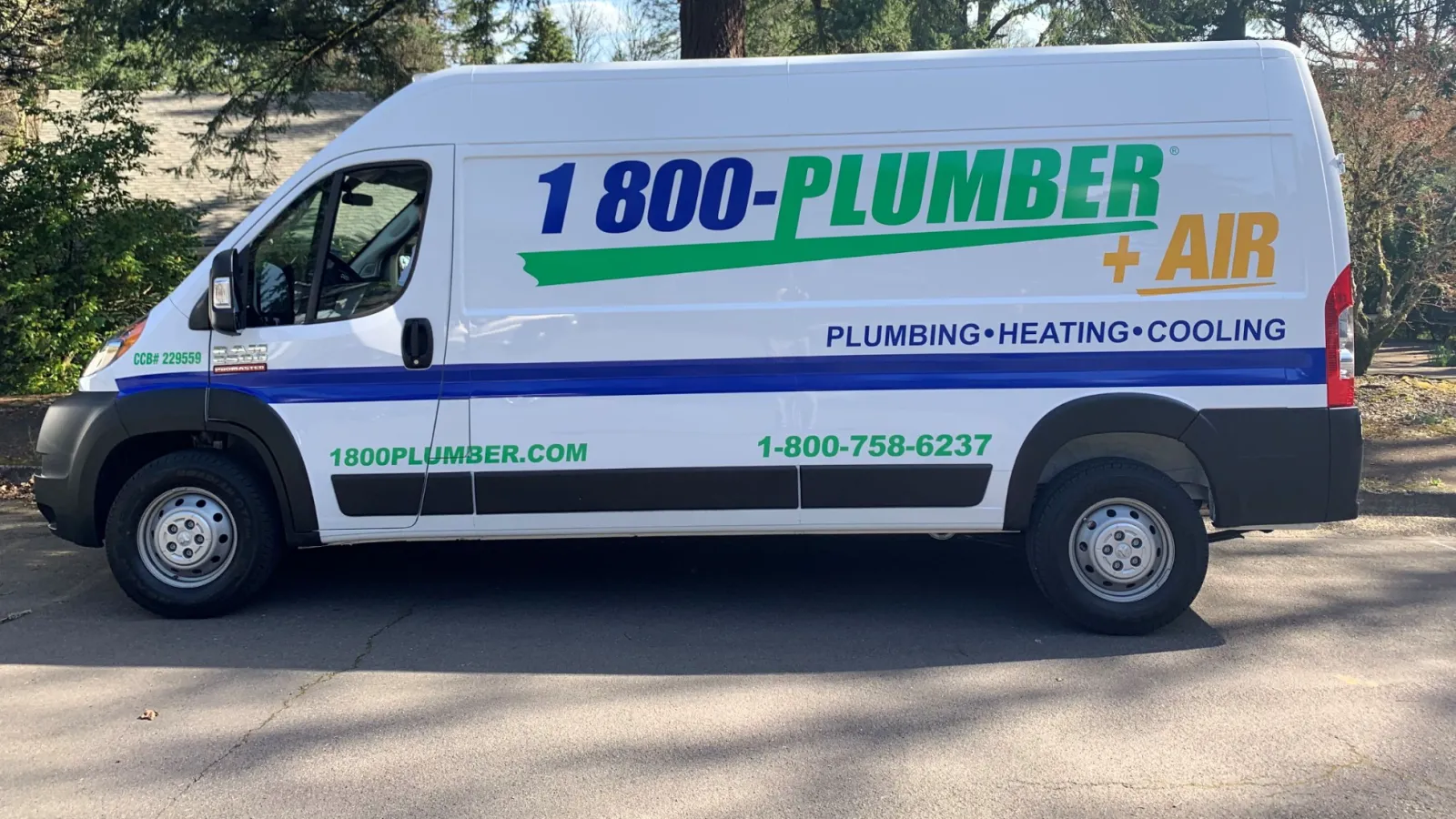 1-800-Plumbing +Air
Low Water Pressure

Having a
HOME EMERGENCY?
Call or Find Your Nearest Pro!
The zip code you entered is not associated with one of our locations. Please visit our Locations page to find your closest location.

Your Professional
SERVICES
Our Top Commercial
Services
9 Tips to Find Honest & Affordable Plumbing | 1-800-Plumber +Air
You don't realize it until it slows to a trickle. But we rely on water for all kinds of tasks, and until you run into a problem with your water supply and water pressure, you have probably never given it a second thought. In some of the worst cases, some problems can leave you and your home without access to water for a long time. Even if your water is working, you still may experience issues from low water pressure. Low water pressure is when water comes out in a little dribble rather than spraying out at the speed and volume that it normally does. There can be a wide range of issues that can cause this. Read on below to find out more.
Ready to
GET IT FIXED?
Contact Us Now!
Think About What You Need
Reasons you may have low water pressure
When you have low water pressure, it can greatly affect the quality of your house. We use water all the time, all day long, from showing, washing dishes, doing laundry, and the ice machine. We use water almost constantly, so when you have low water pressure, not only can it be very frustrating, it can turn those ordinary tasks into even longer tasks. To fix the water pressure issue, you will need to understand the cause. Read on below as we look at some possible causes for your low water pressure in your home.
The Demand For Water
In some homes, especially if your home is an older home, when you have multiple fixtures on at the same time that all demand water, it can lower your water pressure. This can happen if the older pipes are clogged, or if they're leaking, or if they were made to only handle fewer appliances. With newer updated piping, this issue can be avoided and solved.
Fixtures that are Faulty
Over time the fixtures themselves can become clogged. Showerheads and faucets can clog and slow your water pressure down, sometimes a simple cleaning of the screen or aerator is enough to fix this issue, other times though, the entire fixture may need to be replaced. If you have already tried to clean the screen or aerator, but are still having issues, Contact Us now to schedule an appointment.
The Pressure Regulator
If your whole entire house is suffering from too high or too low water pressure, you may have a broken pressure regulator. These water pressure regulators are designed to help stabilize the water within your home to keep it within a certain range, and when these regulators go bad, then you can either have too high of pressure or too low of water pressure. Too high of water pressure can cause issues with your pipes in the long run leading to cracked or burst pipes. If you're noticing a fluctuation in pressure, give us a call.
Pipes that are Clogged
If your pipes become clogged, this can disrupt your flow of water. These blockages disrupt the normal flow of water into your house causing you to have low water pressure. These pipes will either need to be cleaned or replaced to fix this issue because again, this can turn into a burst pipe, which could cause mold and damage to your home.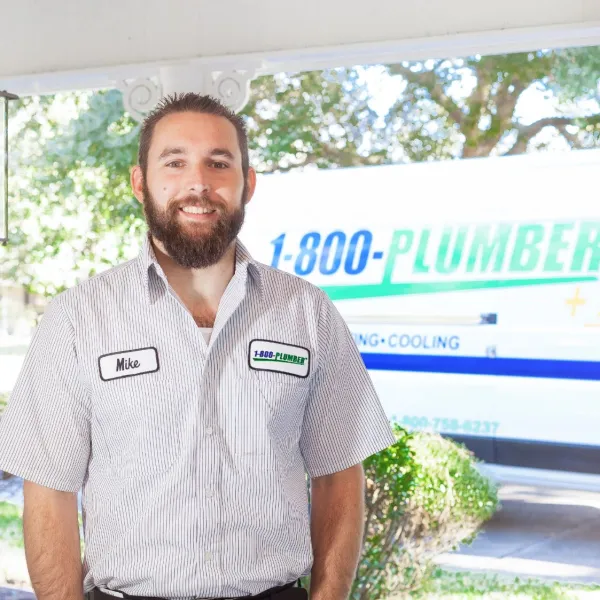 Where are you Experiencing Low Water Pressure?
When you are looking for where the issue of your low water pressure stems from, the first thing to note is, what is the scope of the problem? What we are looking for here is how many plumbing fixtures are experiencing a decrease in water pressure. You may find that it is only one fixture, only one room, or your entire house. But knowing what is affected can help diagnose what is going on, and what is causing it.
This can be important information because if only one fixture is suffering from low water pressure, it may be an easy fix related to that one time. But if you have low water pressure throughout your whole home, it may indicate that you have a more serious plumbing problem.
We recommend checking these items to see if they all work normally, or if there is a leak coming from any of them.
All toilets to see if they are running, or have leaks.

The dishwasher

Sink and faucets

Showers

Bathtubs

Washing machines

Outdoor faucets and hose hookups
While you go and look at each fixture, turn it on and test both the hot and cold temperatures if applicable. Is the pressure low only when you use hot water? Is it only low when you use cold water? Is it low for both? If you find that you only have low water pressure when you use your hot water. The problem could be your hot water heater.
After you have figured out where you are experiencing low water pressure, that is when you should contact your local, and licensed plumber. If you are experiencing low water pressure throughout your whole house, they will be able to pinpoint the problem and inform you of the best way to get it fixed.
Call us at 1-800-Plumber +Air
Many of the problems discussed above should be fixed by a professional, licensed, and insured plumber. The last thing you want to do is neglect the problem or make the issue worse by trying to fix it yourself. When you have any plumbing problem, or you want to check on your plumbing or HVAC to make sure it is well maintained, 1-800-Plumber is the Number you can trust.
No matter what the issue is, no job is too small or too big. From doing a whole house repipe to updating outdated fixtures. We do it all. Contact Us now to get your water pressure back to normal or for any of your plumbing needs.
Apart from the services we offer, there's a lot that makes us stand out from the rest of the pack. First, we listen! We strive to give our customers exceptional service, which includes listening to their needs. Our technicians will listen and come up with a practical and lasting solution. We encourage our clients to ask questions whenever they need clarification. We also ensure we explain our proposals thoroughly and keep you informed every step of the way. So give us a call today!
Justin and Richard from electric cane. Did a superb job! Highly recommend always!

Satisfied Customer
Joey was fantastic. Really great service!

Kathy C.
Friendly, courteous, knowledgeable.

Marylin L.
Tony and Carlos are awesome in what they do. They did a great job on about 20 different projects for my family and me. They did security lights patio lights front porch lights. Ran all the electrical for our new master bath remodel. Added on some new interior lights and changed out some switches. I have light where there once was darkness. Thanks guys.

Satisfied Customer
They replaced our heater and did an excellent job.

Satisfied Customer
We had to have someone come out today due to a sink and toilet leak. Swayze McLauglin was our plumber and he did a great job explaining the problem and how we could get it fixed. He was great at explaining price as well as what he was doing. Swayze was friendly and professional while he was here as well as working in these trying times with COVID-19 he followed all procedures and was great. We will be using yall the next time we need someone. Thank you so much Swayze for all your help!

Satisfied Customer
Very nice and knowledgeable people from office staff to the plumbers. Would definitely recommend using this plumbing company.
Linda G.
Chad C. with 1-800-plumber really cared. He was extremely thorough and made sure the job was done correctly. Would definitely recommend him!

Kathy Y. No surprise
costs at the end of a job On-Time
Committed to on-time arrivals