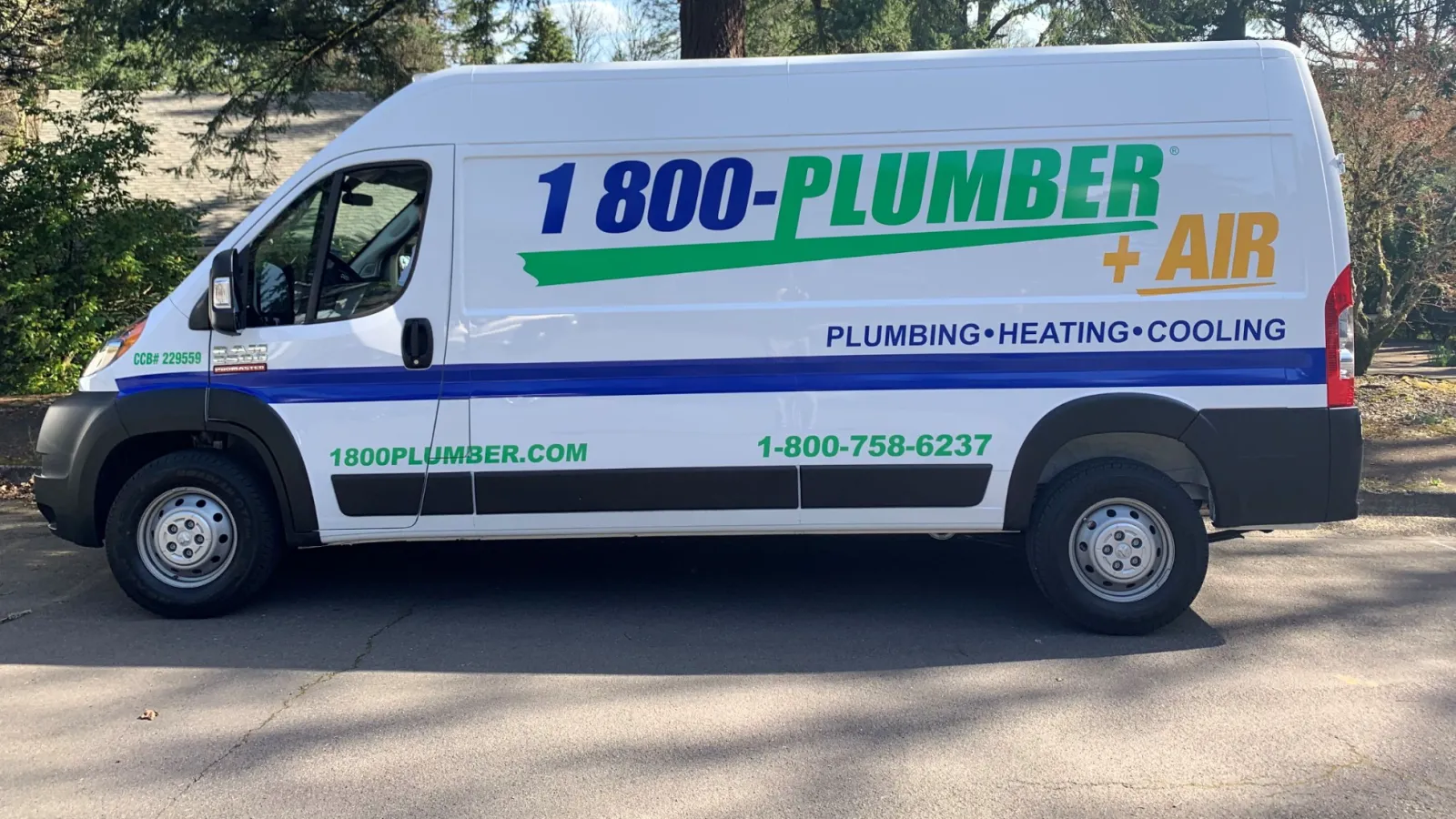 1-800-Plumbing +Air
Garbage Disposals
Having a
HOME EMERGENCY?
Call or Find Your Nearest Pro!
The zip code you entered is not associated with one of our locations. Please visit our Locations page to find your closest location.

Your Professional
SERVICES
Our Top Commercial
Services
What to do if your Garbage Disposal is Leaking

If you have a leak in one of your most used and hardest working kitchen appliances. Here are some troubleshooting tips for you, and how you can hopefully avoid a leak in the future. We also list what you shouldn't put down a garbage disposal to make sure it stays working for as long as possible. Follow these tips to hopefully get your garbage disposal back up and running without any leaks.
Because a garbage disposal that leaks can sometimes be a simple fix, a few factors can make the process more complicated. Often the hardest part of fixing the leak is actually trying to determine where the leak is originating from.
Ready to
GET IT FIXED?
Contact Us Now!
Common Garbage Disposal Leak Causes

Check out these common garbage disposal leaks that you may or may not know about.
The Connection With the Dishwasher
A lot of disposals are connected to the dishwashers drain pipe. This drains any leftover food that has been removed from the dishes that go through the cleaning cycle. Sometimes leaks can happen where the hose connects to the dishwasher. If the seal is older or cracked this can also cause a leak, or if the clamp is not tight enough on the hose. You can always try to tighten the hose connections, but we recommend calling your trusted local plumber just to be safe. The worst case scenario of doing this job on your own is causing a bigger leak that can lead to flooding or mold, which is hazardous to your health.
The Flange
The Flange is the top part of the garbage disposal. It is where the garbage disposal and the sink meet. And it can leak for many reasons. Typically the main reasons are, the mounting bolts are not tight enough. If you decide to tighten these yourself, be careful not to over tighten them as this can cause damage. Or if the seal is made of "plumbers Putty" and it has given out. It's best to let a professional handle this because if anything goes wrong, a garbage disposal is an expensive replacement. Contact Us today to help!
The Discharge Pipe
This pipe attaches to the bottom of the garbage disposal. Both of these parts can sometimes loosen over time from regular use or may fail altogether from regular wear and tear. Check to see if either of those parts are loose. After you have tightened them, if it still leaks the seal may be broken and may need to be replaced. Contact us to be sure.
Loose Connections
Under the sink is a common place for us to store things, so it is fairly common that over time, we may not notice that we have loosened the connection by continually accidentally bumping it. If it gets hit hard enough and over a long enough period of time the unit can shift so that the garbage disposal is no longer straight. And this can cause the seals to lose effectiveness.
Check for Possible Cracks
The inside shell of the garbage disposal unit over time becomes susceptible to cracks just from regular wear and tear. If the interior shell has cracked, the unit will have to be replaced.
Examine the hoses, they can get moved around and if they are pinched this also can cause a leak.
How to Avoid Your Garbage Disposal Leaking in the Future
We use our kitchen sink everyday, so over time the continuous vibration of the machine running can cause some of the piping to become loose. And just like everything, it can be overworked.
Do's and Don't
Don't pour bleach or other harsh chemicals down the drain. These can harm your seals over time.

Don't overwork your garbage disposal. Use it little by little. Asking it to do too much at one time can cause a backup or leaks. Go plate by plate for best results.

Do only put soft foods down the disposal. Hard and fibrous food are tough on the machine. Things like egg shells, bones, potato peels, and coffee grounds do not belong in the disposal as they will clog up the machine and put a lot of pressure on the grinding teeth and seals

Do run water for 10 or 15 seconds after all the food is grinded to ensure all the food has been washed away

Check for leaks often. You would think a leak would be easy to notice. But not every leak starts with water running onto the floor. The bolts holding your unit in place can start to drip before you notice.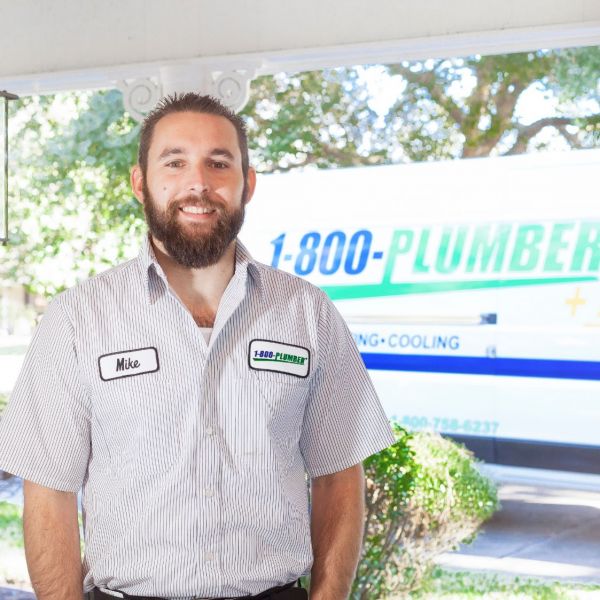 Call Us at 1-800-Plumber +Air

Prevention is the best medicine, so take care of your garbage disposal and it will take care of you. Regular maintenance, proper use, and inspecting it often for leaks will help keep your garbage disposal in tip-top shape. If you do experience any water leaks or pipe bursts Contact Us today!
A garbage disposal leak is an unfortunate experience, but it doesn't need to be we at 1-800-Plumber + Air can fix your leak or replace your unit. Contact us today if you have any further questions, or call us right now for emergency plumbing services.
Apart from the services we offer, there's a lot that makes us stand out from the rest of the pack. First, we listen! We strive to give our customers exceptional service, which includes listening to their needs. Our technicians will listen and come up with a practical and lasting solution. We encourage our clients to ask questions whenever they need clarification. We also ensure we explain our proposals thoroughly and keep you informed every step of the way. So give us a call today!
"They were very professional and on time, the technician did what he was suppose to do then cleaned up and left me with instructions on how to finish installing the parts after I finish doing some tile work that needs to be done."
Andrei G.

He is very professional and very respectful.

Satisfied Customer
Enes provided a very thorough and professional inspection, assessment and proposal for my sewer drain replacement.

Rany W.
This was my first time with 1-800-Plumber Air of Pearland. I called with a minor issue with the dishwasher drain hose and asked that a tech be dispatched on Saturday so that I could be home from work. Chad was scheduled between 8am & 10am today (Sat) and arrived just before 9am. Chad was very knowledgeable and explained to me the entire process. He also answered my many many questions about what he was doing as he was doing it. I'm a smart guy but know very little about plumbing. I felt very comfortable with Chad doing the repair. The long and the short of it, 1-800-Plumber Air of Pearland has a new longtime customer and I will request that Chad be sent if possible the next time I have a plumbing issue.

George T.
Detailed orientated and honest inspection. Chad took his time and explained everything that was going on very well. The service fee was fair for the small issues he fixed, and he was able to make a referral for water restoration for us, I would use his service again and plan to when our water heater goes out.

Katie D.
Kyle provided excelleent service as he always does. I have had some tricky plumbing problems and he has always solved the problem with efficient service and winning personality. He did a beautiful job on my pipe. He takes a lot of pride in his work .

Ruth L.
Tony and Carlos are awesome in what they do. They did a great job on about 20 different projects for my family and me. They did security lights patio lights front porch lights. Ran all the electrical for our new master bath remodel. Added on some new interior lights and changed out some switches. I have light where there once was darkness. Thanks guys.

Satisfied Customer
fast appointment. service tech was awesome.

Satisfied Customer
So nice and professional.

Sharen B. No surprise
costs at the end of a job On-Time
Committed to on-time arrivals