1-800-Plumber +Air
Repipes
Having a
HOME EMERGENCY?
Call or Find Your Nearest Pro!
The zip code you entered is not associated with one of our locations. Please visit our Locations page to find your closest location.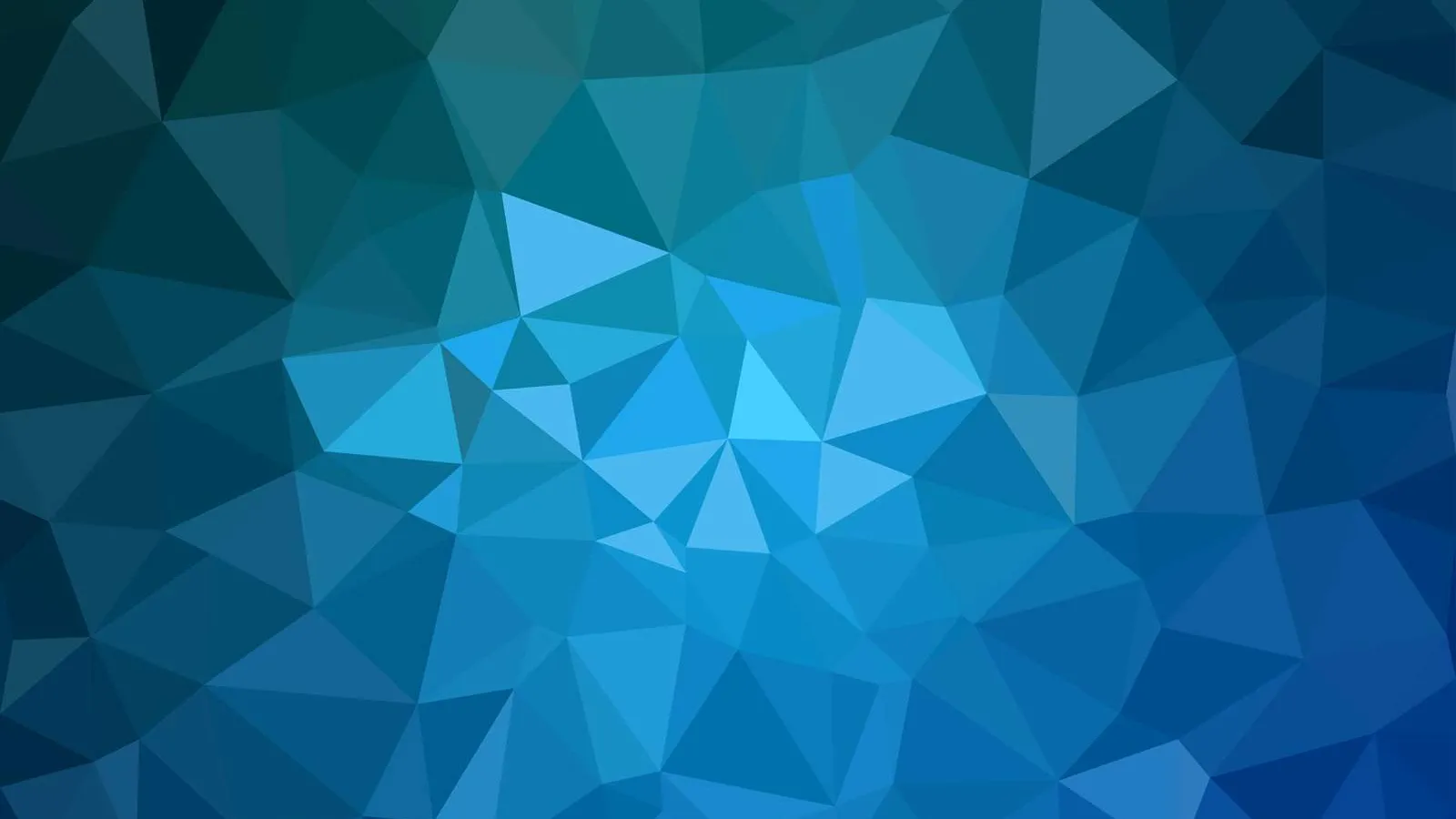 Your Professional
SERVICES
Our Top Commercial
Services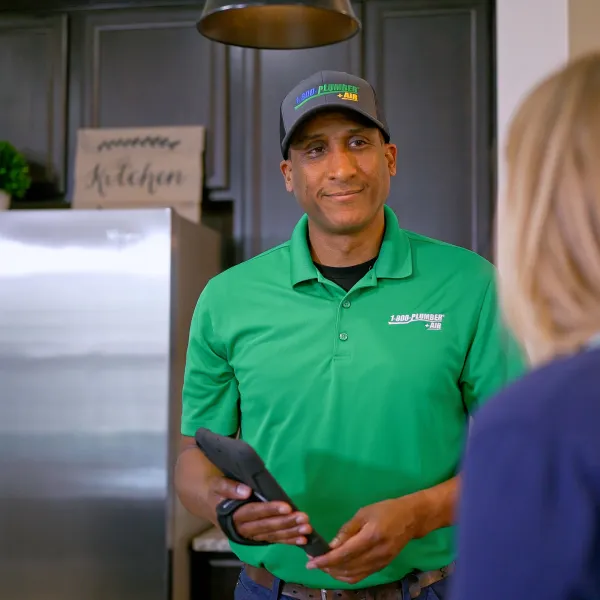 What do you do if a Pipe Bursts?
1-800-Plumber +Air

1. Signs of a Broken Pipe
2. Different Pipes That Can Break
3. Common Causes of Broken Pipes
4. How to Repair a Broken Pipe
Your house is full of different types of pipes that comprise your plumbing system. These pipes are susceptible to damage from the basement to the roof and everywhere in between. The most common mishaps with plumbing pipes are breaks, cracks, and leaks. While each of these things is a huge problem, broken pipes are some of the worst and cause the most damage.
Signs of a Broken Pipe
You're probably thinking that a broken pipe is easy to see, and there's no point in being on the lookout for signs that indicate one. While a broken water pipe in an open area is plain to see, not all broken pipes are as apparent. Let's look at the signs and symptoms that signal a broken plumbing pipe.
Water Leaking Out Under a Wall
Many of the drains and water lines in your home are located behind walls covered in drywall or plaster. If one of them is broken and only has a slight leak, the problem won't be evident right away. If you start to notice water pooling around walls where there isn't a plumbing fixture nearby, there's a good chance that you've got a broken pipe inside your wall.
Dark Stains on the Wall or Ceiling
Dark stains on your wall or ceiling are usually the indication of a broken pipe in the form of a slow leak. Not all broken pipes immediately burst and flood your home. Some of them take time to progress but ultimately worsen with time. As water leaks onto the inside of your wall or ceiling, it will form dark water stains. These stains can create mold and are a huge problem that indicates a broken or leaky pipe.
Sagging in Your Ceiling
Once the leak is bad enough, water will start to weigh down the affected part of your ceiling. Sagging in your ceiling will come soon after the dark stain forms and will increase as time goes on.
Unusually Low Water Pressure
If you turn your water on and there's less water pressure than usual, it's possible that the line is broken and water is leaking out. Because some water is escaping from the waterline, less water is present at the faucet causing lower pressure.
Strange Smells Throughout Your Home
While a foul sewage smell isn't always an indicator of a broken pipe, it indicates a plumbing problem. Your sewage system is designed to remove human waste and wastewater from your home and take all the stink with it. If you start to notice foul odors throughout your home, it's an indicator of a clogged or broken drain pipe.
If you notice any of these things around your home, contact us at 1-800-Plumber + Air, and we'll get to the bottom of the problem.
Different Pipes That Can Break
A broken pipe can also occur in different types of piping throughout your home. Broken pipes are nearly always plumbing-related, but there are several different types of plumbing pipes. Here are the possible options for broken pipes in your home.
Hot and cold water lines are the pipes that carry water to the different plumbing fixtures in your home. Your sinks, toilets, tubs, showers, washing machine, dishwasher, and anywhere else you have running water will have water lines. If one of these lines breaks, you'll have a possible flood on your hands, depending on the severity of the break.
Drain lines are the PVC or cast iron pipes responsible for carrying wastewater and toilet waste out of your home. Drain lines run throughout your home and are located anywhere with a plumbing fixture. Breaks in drain lines range from tiny leaks to loose fittings to completely shattered pipes.
Vent pipes are pipes that run through your roof and are tasked with balancing out your drains' air/water ratio. While vent pipes don't carry water, they can still break, which will usually result in a foul odor throughout your home.
Sewage pipes run from inside your home, through your yard, and into the city sewage system. When sewage pipes break, it usually happens outside your home, and the problem isn't readily evident since the pipe is underground.
Common Causes of Broken Pipes
Plumbing pipes are strong and resilient, but they ultimately don't last forever. While pipes have come a long way in terms of materials used and how they're installed, they're still prone to breaking. Here are some of the main reasons pipes break in your plumbing system.
Freezing Temperatures
When pipes aren't adequately insulated and freeze over, the water inside them also freezes. Frozen water expands and sometimes results in a burst or broken water line.
Old Age
The older pipes get, the more prone they are to breaking. Wear and tear and old material are huge risk factors for broken pipes.
Improper Maintenance
Your plumbing system should be checked, flushed, and maintained annually. Annual inspections can expose faulty pipes that can be fixed before they break. If you need your pipes and plumbing system checked, contact us to schedule an inspection.
Clogs and Corrosion
Older pipes made of cast iron are especially prone to clogs and corrosion. They break down from the inside out, and pieces of pipe can snag waste products, resulting in clogged and broken pipes.
Excessive Water Pressure
If your water pressure is too high for your water lines to handle, they may break and burst. You should always have a pressure regulator and a professional plumber to check your water pressure.
How to Repair a Broken Pipe
Repairing broken pipes in your home is dangerous and challenging work. If you do the repair right the first time, there's a high risk that the problem will happen again, and it could be even worse. Your best bet to repair a broken pipe is to contact the plumbing professionals at 1-800-Plumber + Air. We even offer 24/7 emergency service in case of broken water pipes and the risk of flooding.
Ready to
GET IT FIXED?
Contact Us Now!
Chad was a pro..... personal..... and got right to work...... he explained each step he was taking and why .... very pleased with his. service and will highly recommend

Andy M.
z was fantastic! Very nice and easy to talk to and he explained everything perfect! Very professional! I would recommend him to anyone !

Satisfied Customer
Friendly, courteous, knowledgeable.

Marylin L.
Chad was very informative and professional. He and his co-worker are a very rare breed in that they fully prepared to go to work and get the job done right then. I would definitely recommend and use again Chad an 1-800-plumber.

Kenneth C.
Fine young man and as far as I am concerned he can be his permanent tech. He was very polite and he was very pleased with him and will be calling us again to work with Manolo. Manolo needs a pat on the back and he did a good job.

Satisfied Customer
"They were very professional and on time, the technician did what he was suppose to do then cleaned up and left me with instructions on how to finish installing the parts after I finish doing some tile work that needs to be done."
Andrei G.

The tech was so nice, knowledgeable and efficient.

Satisfied Customer
First plumber we called wanted $3500.00 to replace everything. Emanuel came out and suggested we change one part and less than $300.00 later we was up and running again. From Mark, to Taylor, and then on to Emanuel the whole experience was professional and I will be a customer for life. Hopefully not often though. Great working with you guys!.

Brian
Emanuel Reyes arrived on time and was extremely courteous and professional. Evaluated problem and took care of it in extremely short time and price was very fair. Will call again when necessary.

John T.
Very professional and knowledgeable. The office staff communicated well and were helpful and courteous. We had a major plumbing job done. The cost for all they did was reasonable. The service pro tech, Emanuel Reyes did a great job! We will definitely recommend 1-800 plumber of Pearland,

Wanda N. No surprise
costs at the end of a job On-Time
Committed to on-time arrivals