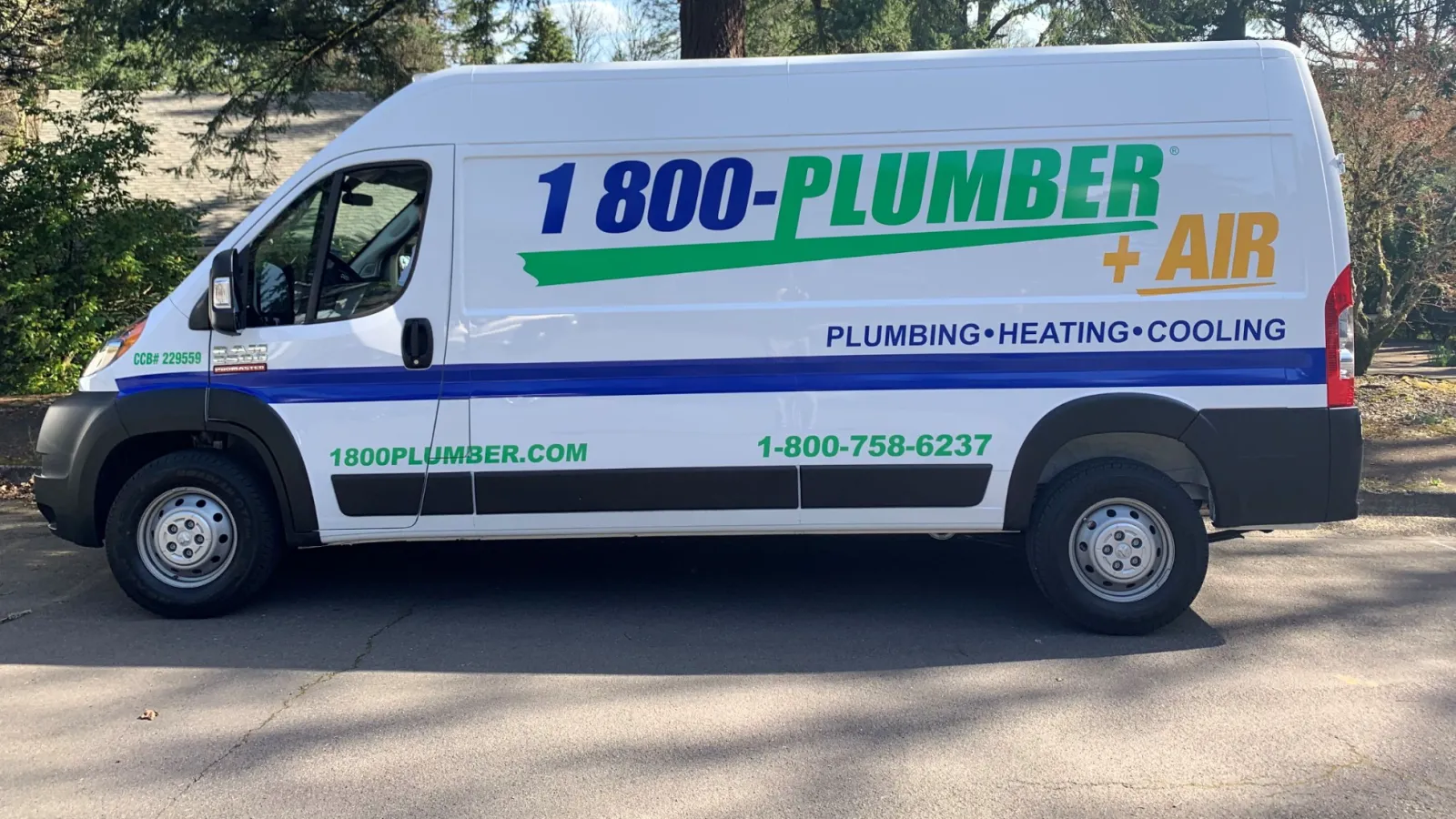 1-800-Plumbing +Air
Affordable Plumbing Services
Having a
HOME EMERGENCY?
Call or Find Your Nearest Pro!
The zip code you entered is not associated with one of our locations. Please visit our Locations page to find your closest location.

Your Professional
SERVICES
Our Top Commercial
Services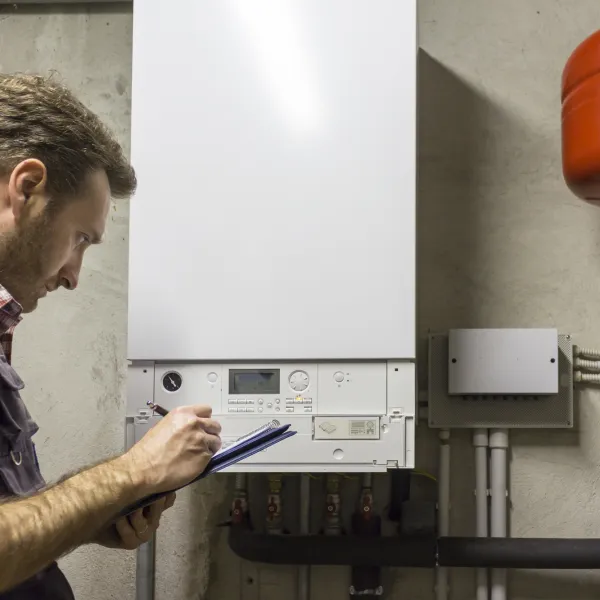 9 Tips to Find Honest & Affordable Plumbing | 1-800-Plumber +Air
Are you searching for affordable plumbing in your area, but aren't sure what to look for? Did you know that the number of plumbers in the U.S. has increased by 1.7%?
Finding affordable and honest plumbing that's high-quality can be a challenge. In this article, you'll get to explore the top tips for finding the right plumber for you in your area. Read on as we explore these tips you won't want to miss to ensure that you get your plumbing problem fixed right away!
Ready to
GET IT FIXED?
Contact Us Now!
Think About What You Need
Before choosing a plumbing establishment, it's vital that you think about what you need. Whether it's a frozen pipe, clogged drain, or other problem.
Will you need a new fixture installed? This will help you explain to the plumber what you need in order to obtain an accurate estimate.
For unique situations, you'll want to find a plumber with experience in the problem you're facing. Not every plumber handles every specialty, so it's important to shop around.
1. Avoid Low Prices
Watch out for those cheap emergency plumbers out there. When you find someone with low prices, it can be a red flag that you'll be receiving lower quality services. Some plumbers out there are known to offer low prices so they can provide poor services.
2. Check Reviews
Check your search engine for local plumbers in your area. What reviews come up about each plumber?
After you check the search engines, head to their website, and see what types of reviews and recommendations are available. You can also see if the plumber provides services for your particular needs.
3. Get a Quote
Before they begin their work, it's a good idea to get a quote on the price. Some plumbers will provide a free consultation and let you know a price estimate.
Avoid a plumber who avoids speaking about the price. Don't take their word for it either, get the price in writing.
4. Has a License
In order to make sure that they do work that's in compliance with state-mandated procedures, your plumber needs to have a license. This is in order to protect you from health issues or bad work.
You can verify any licenses by heading to your state's contractor website and looking up the plumbing company. You can also see the details of the company and any complaints against them.
The Different Plumbing Licenses
When plumbers first begin, they're normally known as apprentices. Next, they can obtain a journey plumbing license. Finally, they can receive a master plumbing license.
A plumber receives a journey plumbing license when they have been an apprentice who trained under a master plumber for a certain period of time. They also take a state test to receive this license.
Master plumber licenses are for plumbers who have a journey license for a certain period of time. They also have the hours required as a journey plumber. They'll also need to take a state test for this license.
5. Hire Them for Weekdays
In order to find the most affordable plumbing services, have the plumber come on a weekday. That's because they charge extra on weekends, holidays, and after-hours.
6. Itemized Parts Estimate
When you're searching for affordable plumbing near me, obtain an estimate of the price for the parts. Many plumbers will obtain prices from wholesale stores that aren't open to the public.
7. Get References
Reach out to your friends and family for referrals of different plumbers in your area. Keep in mind that they probably needed a plumber at some point.
Keep in mind that everyone has different requirements when it comes to plumbers. You'll still want to check them out in a standard procedure as any other plumber.
8. Compare Costs
As you're comparing the cost of different plumbers, if you notice a plumber who is much less, that might be a red flag. Instead, choose a plumber who is more in the standard rate you obtained.
Avoid a cheap plumber since that can put your home at risk and wind up costing you more. For example, they can cause more damage and make the problem worse. Take a look at the breakdown of the prices in order to pick the right plumber.
9. Are There Warranties?
Even if you find a qualified plumber, what happens if the work doesn't fix the problem? This can mean that fixing it can wind up costing you much more.
You'll want to find a plumber who will guarantee the work and has a warranty to prove it. That means that you'll know your money is protected, and you'll get what you paid for.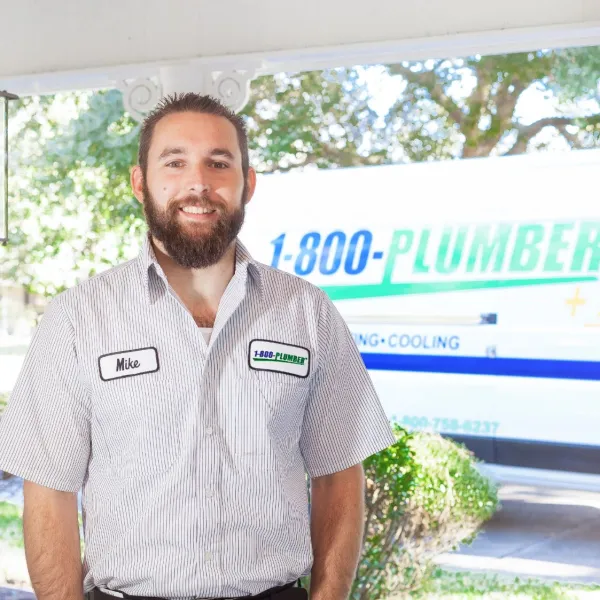 Questions To Ask Plumbers
When a plumber offers you a quote, ask if it's the total cost. Have the plumber take a look and let you know the cost which includes labor, materials, and the entire project. It's important to find out what it includes to avoid surprise pricing.
Is the Price a Flat Rate or Hourly?
When the plumber gives you an estimate, ask if it's an hourly or flat rate. If you choose a plumber who does hourly rates then you might notice the price increasing. Before signing the contract, know how much to expect, and have it in writing.
Who Performs the Work?
Keep in mind that plumbing companies can hire multiple plumbers. For example, large projects might have multiple plumbers to perform the task.
It's a good idea to have the company tell you who will be doing the work, and if that plumber is licensed. Also, find out the plumber's qualifications and experience.
Will You Clean up When You're Done?
Keep in mind that while many plumbers clean up after themselves, some don't. If you notice a low estimate, then clean up might not be part of the total.
Keep in mind that a clean-up can cost you extra and be a large mess to take care of. This can include wet floors, discarded parts, empty boxes, and other items.
Find out if the clean up is included or an extra fee. It's up to you whether you decide to do the clean up yourself and save money or have them clean it up.
How Will I Pay?
It's a good idea to find out in advance how you'll pay, whether it's upfront or over time. Some plumbers will have you set up a payment schedule for larger projects.
They might have you pay 10-15% of the estimate before beginning, and 50% once the job starts. Even without a payment plan, you'll want to find out how the plumber will want to be paid.
Ask the plumber if they take credit cards or checks. Some might expect you to pay while you're there, while others will let you send in a check through the mail.
Can I Have References?
Ask the plumbing company for references. While many might feel nervous to ask this, a high-quality plumber will have no problem with this question.
They'll provide you a list of previous customers who you can contact. You can also head to the Better Business Bureau and see what reviews they have.
Why Hire a Plumber With Insurance?
You'll want a plumber who is not only licensed but insured as well. This is to help protect you in case any damage occurs while they're working on your home. Ask the plumber for their insurance information before they begin working.
Why Avoid Handymen?
You should always choose a plumber instead of a handyman because a handyman won't have the knowledge and experience that a plumber does. That means that even though the price might be less, you risk having more problems down the road.
A handyman might not have the right inspection equipment which can cause a mess on your property. They might not follow local codes either.
A handyman can do a poor job to the point that you'll need a plumber to come in and fix their mistakes. They might also pick the wrong tools to fix leaks which can lead to more damage.
Why 1-800-Plumber +Air?
When you're looking for high-quality and affordable plumbing, you want someone who has been in business for several years. 1-800-Plumber +Air has been around since 1999. They can fix any problem you might be facing when it comes to plumbing.
Today, you can find locations across the United States. They strive to always be the highest-quality brand in the industry with craftsmanship, professionalism, integrity, and honesty.
Tips To Find Honest and Affordable Plumbing Solutions
Now that you've explored these tips for finding honest and affordable plumbing in your area, you should be able to find a high-quality plumber in no time. Are you ready to hire a nationwide plumbing company with years of experience who only hires trained professionals?
Contact us today
, and we'll come up with an action plan that meets your needs.
Joey and Moses came out to replace a waterline and were AWESOME!!! They answered my questions, where patient, friendly (respectful) and VERY professional! This my 2nd time using 1800 plumber and both visits were great! I look forward to continue using them! read less

Satisfied Customer
On time, fast working, and did a great job

Michael R.
Joey was fantastic. Really great service!

Kathy C.
Nice bunch of guys. Did what they said and did it very well. Explained everything and took extra pre cautions with the Virus outbreak.

Mike P.
The tech was so nice, knowledgeable and efficient.

Satisfied Customer
Wow wow wow, Paul was excellent. Fair price, honest, did everything he said he would do and more. Fixed a line not slopped and 2 breaks at the tap. I recommend this business any day of the week. Excellent. I will use them for all my plumbing needs. He let me use my online coupon.

Debra's Passion Boutique
1-800-Plumber fixed burst water pipe in my home. Hector and Chad explained the issue well, communicated timelines and completed work with an affordable price tag. I recommend their services.

Bhavna P.
Alex was just wonderful. He explained everything did a great job and was friendly and courteous. Very professional in every way.

Satisfied Customer
He is very professional and very respectful.

Satisfied Customer
Nick did a great job and very nice and professional. Thanks

Evonne H. No surprise
costs at the end of a job On-Time
Committed to on-time arrivals