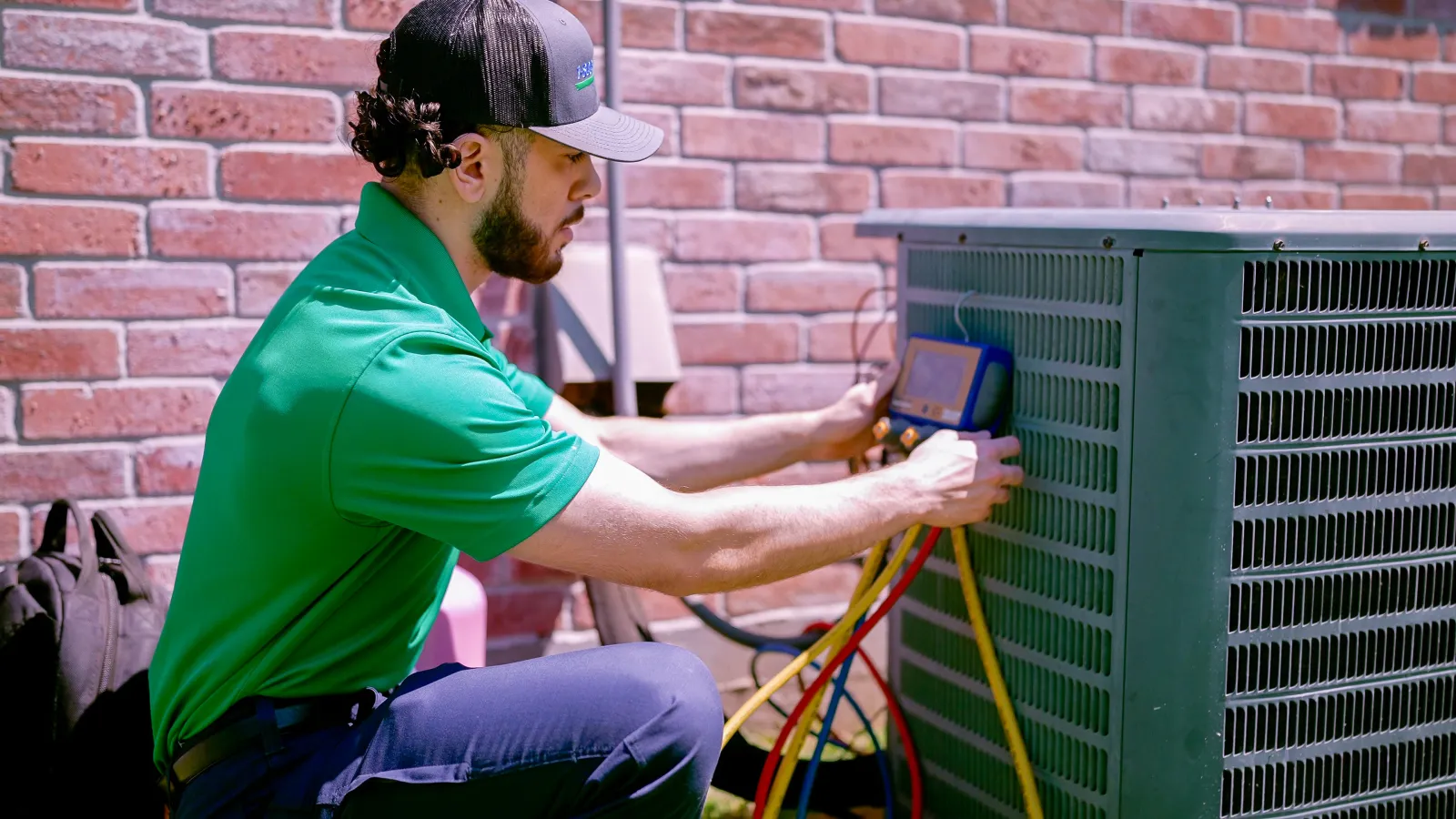 1-800-Plumber +Air
AC Installation & Replacement
Having a
HOME EMERGENCY?
Call or Find Your Nearest Pro!
The zip code you entered is not associated with one of our locations. Please visit our Locations page to find your closest location.

Your Professional
SERVICES
Our Top Commercial
Services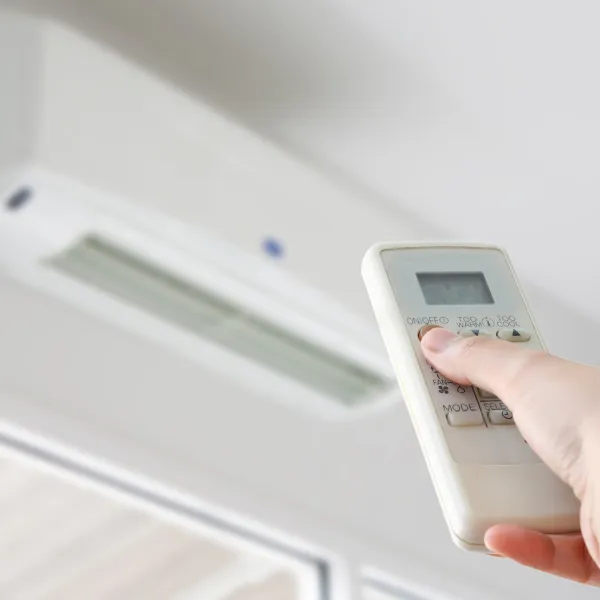 Air Conditioner Prices: Everything You Need to Know
Did you know that, according to Energy.gov, 75% of homes in the U.S. have air conditioners?
If you're an American who wants to make up part of this 75% by buying a new AC, then you're probably wondering about air conditioner prices.
However, you might be a bit confused about how much you have to pay. After all, there are different costs you have to consider. There's the cost of the unit itself to think about. Then there's the cost of the installation itself. And if you're replacing your AC unit, these costs are different, too.
In addition to feeling confused, you might be stressed about how much your total costs will be. Whether you're sweating because of this big decision or the unbearable heat in your home, you're not in a great place.
That's why we've put together this article. Once you've reviewed the different costs of AC installation, you'll know what type of air conditioner you want to buy that fits in your budget. Finally, you can cool off and be less stressed. Read on to learn more.
Air Conditioner Prices
When it comes to AC prices, they can vary significantly. The price range for a new AC unit can cost anywhere between $1,500 and $3,300. The main factor that causes this large price range is that there are two different types of AC units you can buy. There are additional factors too, such as the brand, which impacts prices. Let's review these now.
The Ductless AC Type
The two types of AC units are ductless ACs and central air. Depending on the size of your home, what your needs are, and what your budget is, you can decide which of these two is right for you. We'll cover the ductless AC type first.
A ductless AC, also referred to as a mini-split system, is easy to install. This is because you can put it directly into your wall without having to add a complex duct system to your home.
If you want to focus on cooling specific rooms or have a small home, then this is a good choice for you.
Even though a ductless AC is quieter and easier to install than other types of ACs, it's not the best choice if you want an even temperature throughout your home. It's not the best fit for a large home, either.
A single unit installation usually costs around $1,500. If you want a whole system of units, then you'll pay closer to $4,000.
The Central Air Type
The other type of air conditioner type is central air. If you already have the ductwork in place in your home, then this is the right choice for you. Even though central air is a bit pricier to install, central air cools your home more evenly and efficiently.
It's also more aesthetically-pleasing since you won't be seeing the unit the way you do with a ductless AC.
Installations can be quite pricey, ranging between $5,000 and $15,000. This is because of the complexity of the installation.
However, the price is worth it. Central air is popular because it keeps your home cooler for longer and ensures that there aren't any hot areas in your home. This isn't the case with ductless AC units.
Brands
The brand of the AC unit you buy will also have an impact on cost. If you want a less expensive AC unit, then you can go with Rheem. If you're happy to pay more for a higher-quality AC unit, then you can go with Lennox or Carrier.
To make an informed decision, read reviews of these products. That way, you'll be investing in an AC that cools your home properly.
Energy-Efficient Models
Another factor that impacts cost is whether the unit you're buying is an energy-efficient model. While these models will cost more to buy, however, they will save you money over time. In fact, you can save between 20% and 40% on energy costs if you buy an energy-efficient model.
Central Air Installation Cost Calculator
If you've decided to get central air installed, then it helps to know how much you might end up paying. With this central air installation cost calculator, you can know whether you'll be paying closer to $5,000 or $15,000. To make this estimate, you'll follow several steps. Let's get started.
Duct Installation Costs
If you already have ducts installed in your home, you can skip this step. However, if you need to replace or repair them, then you need to include your costs in this budget. Additionally, if you need to create a whole new duct system in your home, this will add significantly to the costs of your central air installation.
Rooms in Your Home
If you already have fully-functioning ducts in your home, then you can also skip this step. However, if you don't, then you need to include the number of rooms in your home in your calculation. This is because the total duct installation cost will be impacted by this number.
The more rooms, the more ducts you'll need to be installed.
Your Home Size
Additionally, your home's size will have an effect on the cost of your air conditioning installation. This is because, the larger your home is, the more ductwork you will need done. Additionally, you will need to have more vents installed throughout your home.
Your Location
Finally, your location will have an impact on the cost of your central air installation. If you're based in an expensive area, home improvement work might be slightly more expensive.
Ready to
GET IT FIXED?
Contact Us Now!
Average Cost of Furnace and Air Conditioner Replacement
If you're having your furnace or air conditioner replaced, then chances are your costs will be slightly lower. This is because the ducts themselves—unless they aren't in good condition—won't need to be installed or replaced.
The average cost of furnace and air conditioner replacement is between $4,820 and $9,350.
As you can see, this is far lower than what it costs to install new ducts and central air, which can cost as much as $15,00.
Cost of Central Air for a 1,500 Sq Ft House
To understand how much you might end up paying for a central air installation or replacement, it can help to know how much this costs per square foot. If you're installing a two-pipe system, then the cost per square foot ranges between $15 and $18.
If you're installing a four-pipe system, then the cost per square foot ranges between $18 and $21.
So, let's calculate, for example, the cost of central air for a 1,500 sq ft house. In this case, you'll end up paying between $22,500 (the low range for a two-pipe system) and $31,500 (the high range for a four-pipe system).
If you're paying for air conditioning repair instead of installation, however, these costs will be lower.
3 Ton AC Unit Installed Price
Now, we'll review the 3 ton AC unit installed price. The average price for this is $3,800. However, it can cost as much as $5,000. Depending on your home's size, you may need a 3 ton AC or one that has lower or higher tons.
The amount of tons an AC unit has is determined by the AC Unit BTUs. BTU, which stands for British Thermal Unit, has to do with the amount of energy that's required to raise a pound of water one degree in Fahrenheit at sea level.
In other words, BTU has to do with how strong your AC is. The larger your home, the more BTU is required to cool it, which means that you'll need an AC unit with more tons.
An AC unit with 1.5 tons will cost around $2,000, while one with 5 tons will cost around $3,690. Note that these are costs for the AC unit only and don't include the installation.
Need More Information on Air Conditioner Prices?
Do you need more information on air conditioner prices? Maybe you want to learn what average prices are in your area. Or maybe you need more information on the installation process and its cost.
Whatever you need, we're here to help. At 1-800-Plumber +Air, we have experts all across the country who can help you with your air conditioner installation.
We cover multiple zip codes and cities, including Amarillo, Duncanville, Pearland, McKinney, and Sugar Land in Texas, Attleboro, MA, Long Island, NY, Shelton, CT, Portland, OR, Plymouth, MN, and Scottsdale, AZ. To get in touch,
contact us here
.
Great job! Very professional and friendly! Thank you for coming out on short notice!

A.S.
Mark was great! He took the time to not only give a price, but explain everything a new system could do and how it would benefit them not just in heating and cooling, but dust reduction, utility bills, etc. Very Very pleased. read less

Satisfied Customer
I was very impressed with Nick and that he was very professional. This was the first time we had used 1-800 Plumber and it wont be the last. Nick went above and beyond. read less

Satisfied Customer
Joey and Moses came out to replace a waterline and were AWESOME!!! They answered my questions, where patient, friendly (respectful) and VERY professional! This my 2nd time using 1800 plumber and both visits were great! I look forward to continue using them! read less

Satisfied Customer
Tony and Carlos are awesome in what they do. They did a great job on about 20 different projects for my family and me. They did security lights patio lights front porch lights. Ran all the electrical for our new master bath remodel. Added on some new interior lights and changed out some switches. I have light where there once was darkness. Thanks guys.

Satisfied Customer
Swayze did a wonderful job.

Satisfied Customer
z was fantastic! Very nice and easy to talk to and he explained everything perfect! Very professional! I would recommend him to anyone !

Satisfied Customer
As a consumer and customer I am very happy with 1-800-Plumber Air of Pearland. I really appreciate the concern Joe and his helper showed for my issue and for the work they performed. I highly recommend 1-800-Plumber Air of Pearland

Lee
Joey was fantastic. Really great service!

Kathy C.
Had a problem with my drain. Representative came out and knew exactly what was wrong. They fixed it the problem fast and customer service was great! Will definitely use them again!

Adrian B. No surprise
costs at the end of a job On-Time
Committed to on-time arrivals