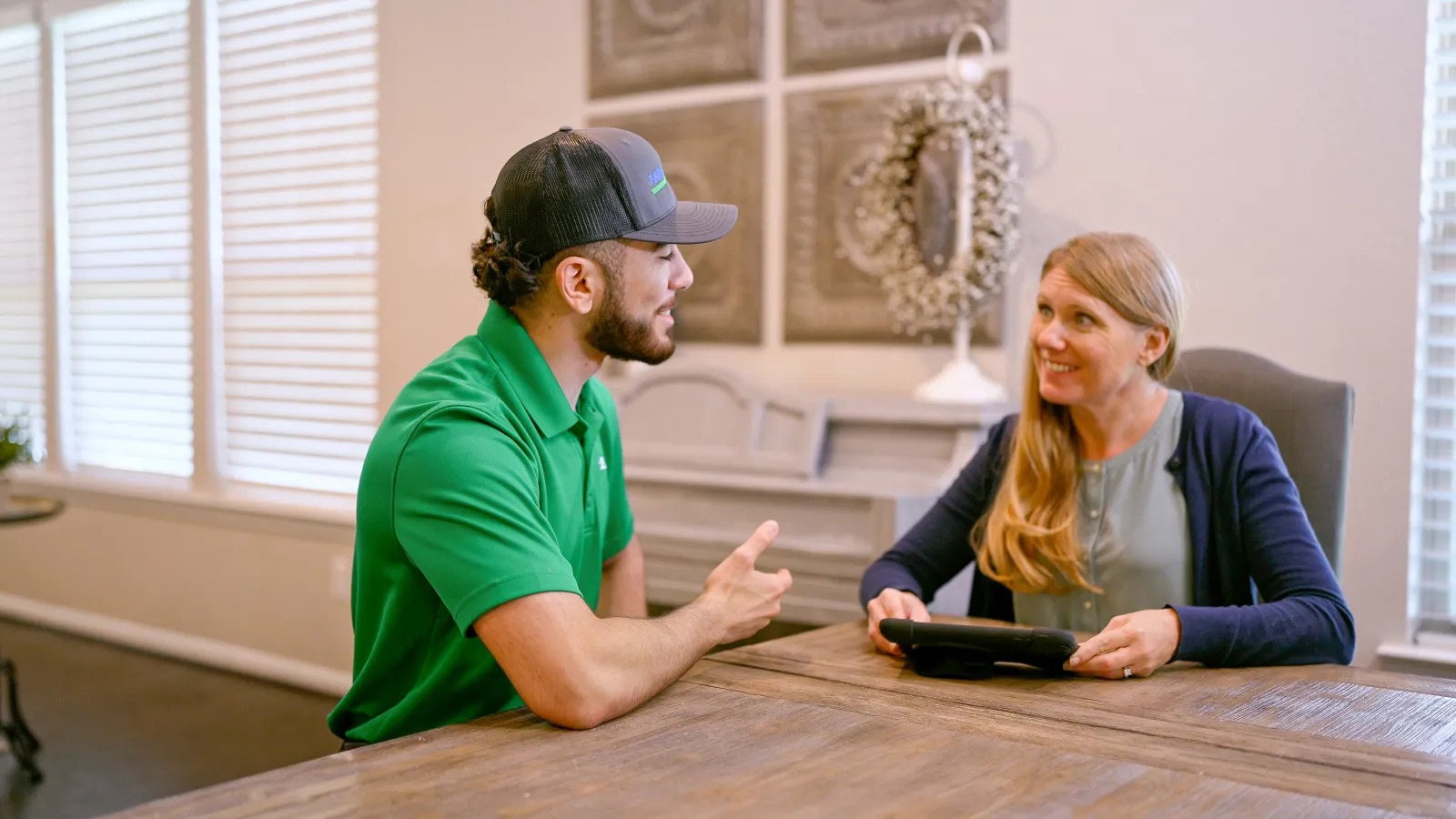 Having a
HOME EMERGENCY?
Call or Find Your Nearest Pro!
The zip code you entered is not associated with one of our locations. Please visit our Locations page to find your closest location.

Your Professional
SERVICES
Our Top Commercial
Services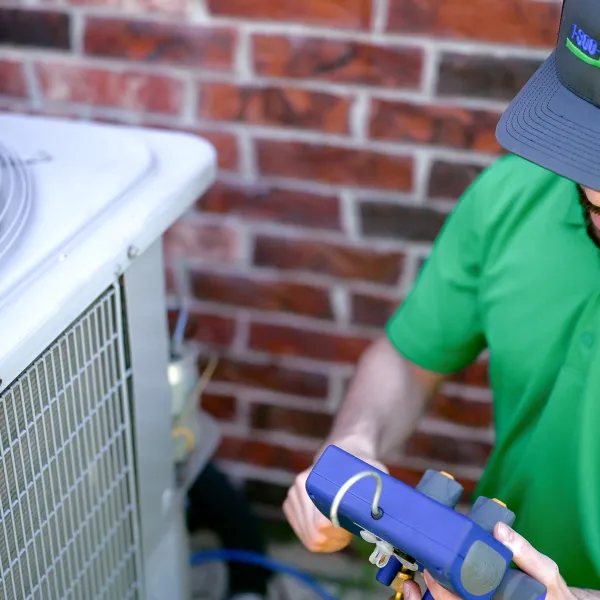 HVAC Ductwork for Your Home or Business
1-800-Plumber + Air

How Does My HVAC Ductwork Work?
Most modern homes incorporate some form of ductwork into their HVAC system. Your ductwork is responsible for distributing air throughout your home in an efficient and comfortable manner. However, this is only the case when everything is working as it should. If you have questions or concerns about your HVAC ductwork, contact us at 1-800-Plumber + Air for assistance.
Your HVAC ductwork is one of the most important but least thought about components of your home or business. Like your plumbing or electrical systems, you often don't think about ductwork unless something isn't working right. The best way to keep that from happening, however, is to incorporate regular service visits into your maintenance schedule.
Ready to
GET IT FIXED?
Contact Us Now!
How Does My HVAC Ductwork Work?
The idea of an HVAC ductwork system is one that's quite simple, and yet features complex components. Essentially, your ductwork system consists of one large trunk line and many smaller "branches" that extend outward from it. This portion of your ductwork takes air to different parts of your house.
There's a second ductwork system that's also connected to your furnace. This system is responsible for sucking air out of your home, taking it back to the furnace, and having it heated or cooled by your furnace or air conditioner. This air is then transferred to the main trunk line of your ductwork and redistributed throughout your home.
HVAC Ductwork Components
Now that you have a general idea of how your ductwork operates, let's look at the individual components it's involved with.
Duct Pipes and Trunk Lines
The duct pipes and trunk lines are the first thing that most people think about and see when discussing ductwork. Your trunk line is the main piece of ductwork that extends from your furnace to the end of your home. Each of the smaller, individual duct pipes branches off of the main trunk line and varies in size and distance.
In most cases, every room in your home will have at least one duct pipe feeding air into it. In most cases, there will be a second duct pipe that's taking air out of it. This constant distribution and removal of air keeps the room from getting stagnant. As air is pulled out of various rooms and sections of your home, it's carried back to the furnace where it's recycled and reused.
The section of ductwork that carries air back to the furnace is known as the return duct, and is just as important as the ductwork supplying air into the room. Your furnace isn't able to create air, it merely takes air out of the return ducts, heats or cools it, and blows it through the main supply trunk and into your home.
Furnace Plenum
The furnace plenum is the section of ductwork that connects the furnace or air handler to the main trunk line. A plenum is almost always necessary to facilitate the dispersal of air, and as a connecting point for the furnace and the main trunk. There's usually a plenum for the supply trunk line as well as the return duct, which are connected to the furnace at two different points.
Furnace or Air Handler
The furnace or air handler is connected to the plenum and both sets of ductwork. If you have an air conditioner, the inside coils are either on the top or bottom of the furnace and air handler. These appliances are responsible for making air hot or cold and blowing it into your home.
Fresh Air Pipe
Some residential and commercial HVAC systems also have a fresh air pipe. The fresh air pipe is connected to the return side of the trunk line on one side and sticks out the side of your home on the other. It's job is to mix fresh, outside air with the air that's returning from inside your home.
While these are the main components of your ductwork system, there are numerous other parts that play a smaller role.
Different Types of HVAC Ductwork
Because all homes are different in design and construction, there are different types of HVAC ductwork to accommodate every need.
Steel Ductwork
Steel or tin ductwork is the most common type of ductwork in homes with basements and traditional HVAC systems. The main trunks, plenums, and individual duct branches are all made of tin and come in a variety of shapes and sizes based on the needs of your home.
Flexible Ductwork
Flexible ductwork, which consists of a flexible inner material, a layer of insulation, and a protective sheath, is commonly used in attics. This type of ductwork is ideal for tough installations or areas where condensation is a possibility.
Underground Ductwork
While underground ductwork isn't as popular as other forms of ductwork, it's growing in popularity. Underground ductwork is usually made of special-coated tin or PVC pipe and is installed underground rather than in your basement or attic.
HVAC Ductwork Cost
The cost of your ductwork depends on the type of ductwork you install, the level of difficulty, and how much you need. In general, however, ductwork for a new home is often figured into the rest of the HVAC system and runs in the vicinity of $3,000 to $8,000 depending on the factors we just mentioned.
Replacing old ductwork with new ones often costs slightly more because of the extra labor involved with removing the old system. However, there's a chance that if some of the ductwork is still clean and functional, it can be reused. Contact us if you're looking to replace your ductwork and want a quote as well as a walk-thru.
Who to Call for HVAC Ductwork
If you're looking for a ductwork expert near you, 1-800-Plumber + Air is the team for the job. Whether you're building a new home, replacing old ductwork, or simply want your existing ductwork serviced, we're here to help. Although it's tempting to do your own ductwork, we advise against it. Ductwork that's installed incorrectly may not be large enough for your home, and there could also be gaps and cracks that let air escape.
If you want to be sure that your ductwork is installed correctly and keeps your home comfortable, schedule an appointment today!
Although plumbing is an extremely expensive repair, these guys always get it right and make it as painless as possible.

Satisfied Customer
1-800 Plumbers Sugar Land is the best!! Hector the owner and his team of men, specifically Chad were great! Very friendly, thorough, fast, and I didn't feel like I was being taken advantage of or robbed.

Erinn D.
Chad C. with 1-800-plumber really cared. He was extremely thorough and made sure the job was done correctly. Would definitely recommend him!

Kathy Y.
Exceptional service! I highly recommend them for your plumbing needs!

Angelica C.
Great job! Very professional and friendly! Thank you for coming out on short notice!

A.S.
Had a plumbing issue on a Sunday afternoon. Joey came out and got the problem resolved. He was very courteous, professional and knew exactly what to do.

Satisfied Customer
1-800 Plumber + Air and Electric has done several jobs for me. They are professional and respectful. Shawn Harvey has been great to work with. Would highly recommend!

Satisfied Customer
Swayze did a wonderful job yesterday, he answered all my questions perfectly, was very respectful and took the time to clean up his mess. I am really impressed and pleased with his work. read less

Satisfied Customer
Had a problem with my drain. Representative came out and knew exactly what was wrong. They fixed it the problem fast and customer service was great! Will definitely use them again!

Adrian B.
As a consumer and customer I am very happy with 1-800-Plumber Air of Pearland. I really appreciate the concern Joe and his helper showed for my issue and for the work they performed. I highly recommend 1-800-Plumber Air of Pearland

Lee No surprise
costs at the end of a job On-Time
Committed to on-time arrivals