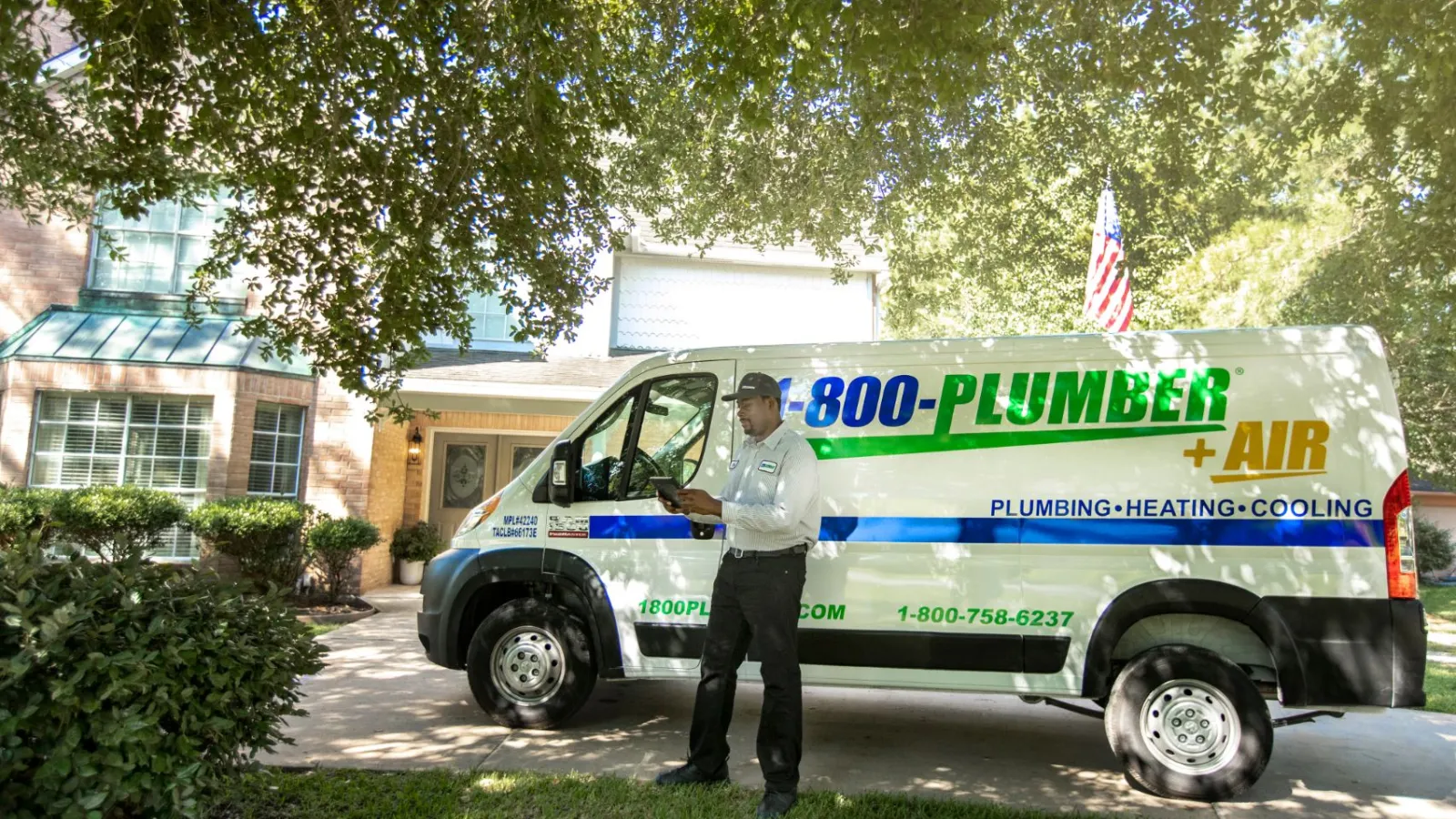 The Name You Trust for your
HOUSE REWIRE
Having a
HOME EMERGENCY?
Call or Find Your Nearest Pro!
The zip code you entered is not associated with one of our locations. Please visit our Locations page to find your closest location.

Your Professional
SERVICES
Our Top Electrical
Services
Amarillo Electrical
SERVICES
Rewiring Your House
1-800-Plumber +Air & Electric
of Amarillo

TOC:
A home with outdated or undersized wiring can overheat and possibly start a fire. If your home has flickering lights, hot or discolored switch plates, cords or plugs this can all be a sign the fixture was not made to handle the electrical needs of the house. Lightbulbs that burn out frequently is a sign the fixture cannot handle the bulb wattage. We at 1-800-Plumber +Air & Electric are here to answer your questions about when and why you may need to get your house rewired.
Signs You May Need To Rewire Your House


Did you know over half of home electrical fires are related to wiring problems? A little less than forty percent of home electrical fires involve outlets, interior, and other electrical wiring issues. While this can seem worrying, steps can be taken to avoid this. Rewiring with a new electrical breaker box may be a big expense, but sometimes the cost is cheaper than the risk you take from having faulty or old and outdated wiring.


Common Early Warning Signs
There are many early warning signs, and we at 1-800-Plumber +Air & Electric have put together a small list. If you notice any of these warning signs you can Contact Us or your local licensed electrician to inspect your electrical systems.
Frequent blown fuses or tripped breakers

An over-amped or over-fused electrical panel

Dimming or flickering lights, indicating the circuit is overloaded or has a loose connection

Hot or discolored switch plates, cords, or plugs

Light bulbs that frequently burn out in a socket, signaling a fixture that can't handle the bulb wattage

Buzzing or sizzling sounds

A burning smell

Arcs or sparks from an outlet when you plug or unplug a cord

Loose outlets

Cracked, cut, or broken insulation

Electrical shock when you plug in or touch a cord
If you don't see any of those warning signs, it can still be a good idea to get your home's electrical system inspected just to give you peace of mind.
How Much Does it Cost to Rewire Your Home?
The cost to rewire your home will depend on how old your home is. For example, if you have outdated electrical systems like knob and tube or aluminum wiring, you may need to redo the entire home for safety purposes, but not all old wiring is dangerous, and that's why it's important to have a licensed professional inspect your home. If your home is very old, you might even discover that some of the wiring was already redone! And maybe only small pieces of it need to be rewired.
To give you a range, keep in mind that your home cost will be different depending on the size and the work that needs to be done, but on average, the range is between $1,000-$10,000 to rewire a home. But this range gives you everything from a tiny apartment to a huge mansion, so let's break that number down even further.
According to national labor and material costs for rewiring a house, you can expect to see a cost of $2-$4 per square foot. So you can use that average price and multiply the measurement of your home in square feet. Remember this is just a rough estimate.
Do not try to rewire your home as a DIY project. The risk of losing both your life and your home are far too high to try to do this on your own. Hire a licensed professional electrician that can get this done for you. Talk to a bunch of different electricians to get a good price range. Be wary of prices that sound extremely high or extremely low. You don't want to get scammed on either end. Too high means they're taking advantage of you and too low means they may not have the qualifications to know what they're doing. You can always call 1-800-Plumber +Air & Electric of Amarillo because we do it all at a fair price!
There are a few different things that can happen in an older home that needs to be rewired, but rest assured, we at 1-800-Plumber +Air & Electric of Amarillo will give you a cost breakdown at the beginning with no hidden or surprise fees tacked onto the end.
Fuse Box Replacement - If you have a fuse box rather than a breaker box, it may need to be replaced to adhere with updated codes and policies.
Holes in the walls - In order to rewire a home, there may be spots where creating a hole in the wall is necessary, but make sure to talk to the electrician and ask if that will be necessary in your home and how much extra that will cost.
Is Rewiring your home really necessary?


Old, outdated wiring can affect not only the performance of your home, but also the safety. But to be absolutely sure if your home needs to be rewired, make sure to call a licensed, professional electrician to take a look at your home. You can ask for a quote of how much it would cost just to come and take a look.
Call us at 1-800-Plumber +Air & Electric


Rewiring your home doesn't have to be scary and it shouldn't be done alone! Let our professionals help you get the job done quickly and efficiently!
Contact us today if you have any further questions, or call us right now for emergency electrical, plumbing, or HVAC services.
Apart from the services we offer, there's a lot that makes us stand out from the rest of the pack. First, we listen! We strive to give our customers exceptional service, which includes listening to your needs. Our technicians will listen and come up with a practical and lasting solution. We encourage our clients to ask questions whenever they need clarification. We also ensure we explain our proposals thoroughly and keep you informed every step of the way. So give us a call today!
Ready to
GET IT FIXED?
Contact Us Now!