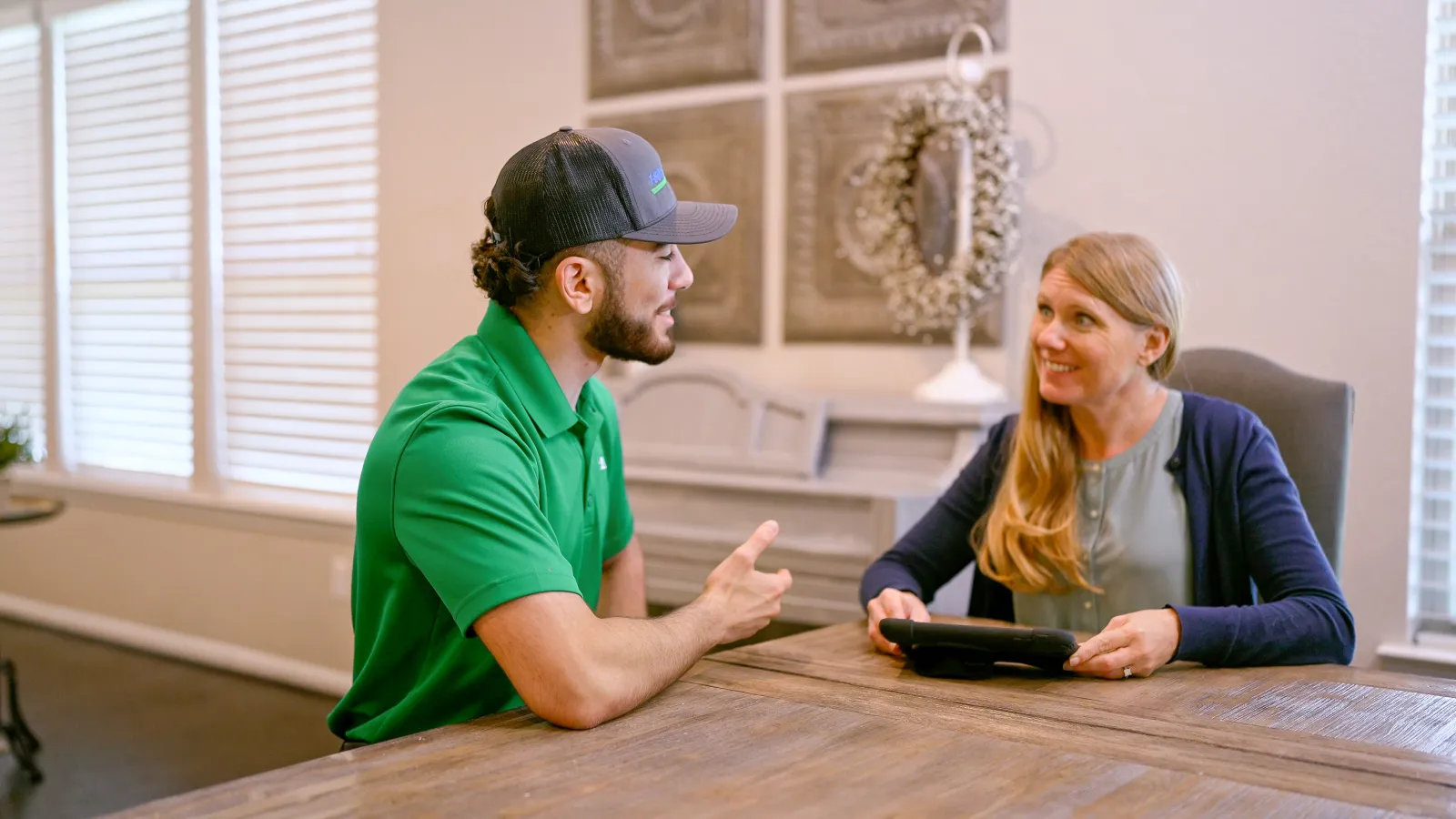 The Name You Trust for your
WATER LEAK SERVICES
Having a
HOME EMERGENCY?
Call or Find Your Nearest Pro!
The zip code you entered is not associated with one of our locations. Please visit our Locations page to find your closest location.

Your Professional
SERVICES
Our Top Emergency
Services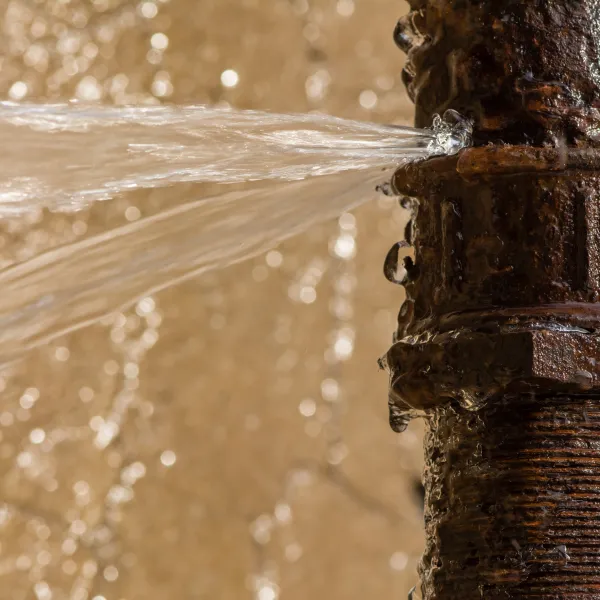 Leak Detection
1-800-Plumber +Air of Princeton
If you've ever had a plumbing emergency, you know that it's a serious situation. A water leak can cause damage to your home and even compromise the structural integrity of your building. That's why it's important to have a reliable plumbing service that you can call in case of an emergency.
1-800-Plumber +Air of Princeton are professional plumbers who are available 24 hours a day, 7 days a week to help you with any plumbing emergency. We also offer preventive maintenance services to help prevent emergencies from happening in the first place. And if you're looking for ways to save money on your water bills, we can help with that too.
Call us today for all your plumbing needs! With our expert leak detection specialists, you can rest assured that we'll find and fix any leaks in your home or building quickly and efficiently.
Ready to
GET IT FIXED?
Contact Us Now!
What is leak detection and why is it important
Leak detection is a specialized process of identifying, locating, and rectifying water leaks and pipe damage in residential and commercial properties. It is an important aspect of maintaining the integrity of plumbing systems in both new and existing buildings. Leaks can cause extensive water damage if they are left unchecked. In addition, undetected water leakages can lead to high water bills and increased waste, as uncontrolled usage of water can result in wasted resources.
To ensure leak detection is performed correctly, it is important to work with a qualified leak detection specialist. At 1-800-Plumber + Air of Princeton, we have decades of experience providing reliable leak detection services to clients throughout the New Jersey area. Our team uses the latest technology and cutting-edge techniques to deliver accurate, effective results. Whether you are dealing with water leaks in an old building or new construction, our leak detection specialists can help. Contact us today to learn more about our services and get started on protecting your property from water damage!
How does leak detection work
Leak detection is an important part of plumbing maintenance and repair. It is a process that involves locating, identifying, and repairing or preventing potential water leaks from occurring in residential or commercial buildings. Leaks can occur within the walls, floors, ceilings, pipes, fixtures, and other areas of a home or business property.
Leak detection specialists have the expertise and tools needed to quickly identify leaks, minimizing damage and water waste. Common leak detection techniques include using sound waves, thermal imaging cameras, or pressure sensors.
If you suspect that you may have a leak in your home or business, be sure to call a trusted leak detection specialist right away. With their help, you can rest easy knowing that your property is fully protected from water damage. With years of experience and a commitment to quality service, 1-800-Plumber +Air of Princeton is the go-to leak detection specialist in your area. Give us a call today to learn more about our services and get started on leak detection for your home or business!
Common causes of water leaks
Water leaks are a common occurrence in many homes and businesses. Leaks can cause serious damage to your property, as well as costing you money on your utility bills. Fortunately, there are many ways to catch water leaks before they become too severe and expensive.
One of the most common causes of water leaks is old or worn-out plumbing fixtures. To determine whether you have a leak, check all of your pipes and faucets regularly for signs of rust or other damage. If you spot any leaks, immediately repair or replace the affected plumbing fixture to prevent further water damage.
Another way to catch water leaks is by installing leak detection sensors in your home or business. A leak detection sensor is a small device that is attached to your plumbing system and monitors water pressure and flow. If it detects any changes in these parameters, it will send an alert to let you know that there may be a leak somewhere in your plumbing system.
If you suspect that you have a water leak, be sure to contact a trusted water leak detection specialist to help you find and repair the leak quickly. With the right tools and expertise, these professionals can quickly locate even the smallest leaks, helping you save time, money, and frustration from water damage. So if you're looking for reliable leak detection services, look no further than 1-800-Plumber +Air of Princeton - your trusted leak detection specialist.
How to prevent water leaks from happening
Water leaks can cause serious damage to a home, leading to costly repairs, wasted water and water bills, and sometimes even mold growth. Fortunately, there are some steps you can take to help prevent water leaks from happening in the first place.
First off, it's important to regularly inspect your pipes for signs of any possible leaks. This can include checking for water stains on your walls or floors, or looking for any puddles of water around your home. Additionally, if you notice that your water bills are higher than usual, this could be a sign of a leak as well.
Another key step in preventing leaks is to make sure you're using the right materials for your pipes. For example, using copper or PVC piping is generally a better choice than using older materials like galvanized steel, as these can corrode over time and lead to leaks.
Finally, if you do discover that you have a leak in your home, it's important to call in a professional leak detection specialist right away. These experts have the tools and experience needed to quickly identify and fix even the most difficult leaks, helping ensure that your home stays safe and leak-free.

Whether you're trying to prevent leaks from happening in the first place or dealing with a leaky pipe that needs to be fixed, taking these steps can help keep your home protected from the damage and costs that water leaks can cause. So if you're looking for a leak detection specialist in your area, be sure to contact 1-800-Plumber +Air today!
1-800-Plumber +Air of Princeton - your go-to source for leak detection and other plumbing services
1-800-Plumber +Air of Princeton is the go-to source for all your leak detection and plumbing services needs. Our certified professionals are highly trained in the latest techniques and technologies, ensuring that problems are identified quickly and accurately. We provide thorough inspections, detect any water leaks, and make sure that your home is safe from potential damage. So if you're in need of expert leak detection services, trust the experts at 1-800-Plumber +Air of Princeton today.
From regular service appointments to emergency services our professional service for plumbing repairs, we are the plumbing company for you.
Apart from the services we offer, there's a lot that makes us stand out from the rest of the pack. First, we listen! We strive to give our customers exceptional service, which includes listening to your needs. Our technicians will listen and come up with a practical and lasting solution. We encourage our clients to ask questions whenever they need clarification. We also ensure we explain our proposals thoroughly and keep you informed every step of the way. So contact us today!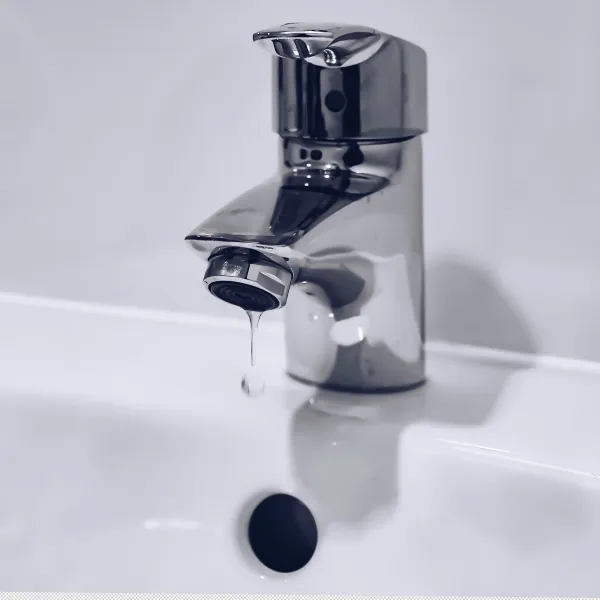 How can you tell where the leak is coming from?
This is the tricky part. If you can't see the leak in plain view, this means it's hidden somewhere in your walls or underground. The best way to find these leaks is to call a licensed and professional plumber. These professionals have the tools to check your pipes and plumbing and determine where the leak is without ripping up your yard and walls. If you suspect you have a leak, or you know you do, call a professional to help you take care of it.
What to do if you have a water leak
If you've got an obvious water leak, make sure to turn off the main water supply to your home to prevent further damage. A water leak will cause structural damage to your home and promote mold growth. Both of these situations are dangerous for your home and your family. Mold is toxic to breathe in and any structural damage can cause parts of your home to collapse. Make sure to get a professional out to your home as soon as possible to fix any water leaks to ensure the safety of you and your family.
If you have a water leak, call us!
If you've got a water leak, don't delay! Call us at 1-800-Plumber +Air of Princeton. A water leak is a stressful situation, but we can take care of it for you in no time. We are available 24/7 any day, any time to help you keep your home safe. Don't overpay on your water bill, and don't let water leaks wreak havoc on your home. It's best to take care of it as soon as possible to ensure your home is safe. We are happy to help and always here to serve you.
"They were very professional and on time, the technician did what he was suppose to do then cleaned up and left me with instructions on how to finish installing the parts after I finish doing some tile work that needs to be done."
Andrei G.

Emanuel was excellent. He fixed our issue very quickly and explained exactly what the problem was and how he fixed it. Very friendly and trustworthy!

Kyle S.
1-800-Plumber fixed burst water pipe in my home. Hector and Chad explained the issue well, communicated timelines and completed work with an affordable price tag. I recommend their services.

Bhavna P.
Very professional and informative!

A B.
Fine young man and as far as I am concerned he can be his permanent tech. He was very polite and he was very pleased with him and will be calling us again to work with Manolo. Manolo needs a pat on the back and he did a good job.

Satisfied Customer
Emanuel Reyes did a very thorough job and was very courteous.

Charles M.
Very knowledgeable, friendly and awesome work. Highly recommend this crew for any plumbing needs.

Tom T.
friendly, knowledgeable, helpful and courteous

Satisfied Customer
This was my first time with 1-800-Plumber Air of Pearland. I called with a minor issue with the dishwasher drain hose and asked that a tech be dispatched on Saturday so that I could be home from work. Chad was scheduled between 8am & 10am today (Sat) and arrived just before 9am. Chad was very knowledgeable and explained to me the entire process. He also answered my many many questions about what he was doing as he was doing it. I'm a smart guy but know very little about plumbing. I felt very comfortable with Chad doing the repair. The long and the short of it, 1-800-Plumber Air of Pearland has a new longtime customer and I will request that Chad be sent if possible the next time I have a plumbing issue.

George T.
Kyle did an excellent job. He was very thorough and explained everything from start to finish. I would strongly recommend Kyle for any plumbing you might have.

Kyle No surprise
costs at the end of a job On-Time
Committed to on-time arrivals