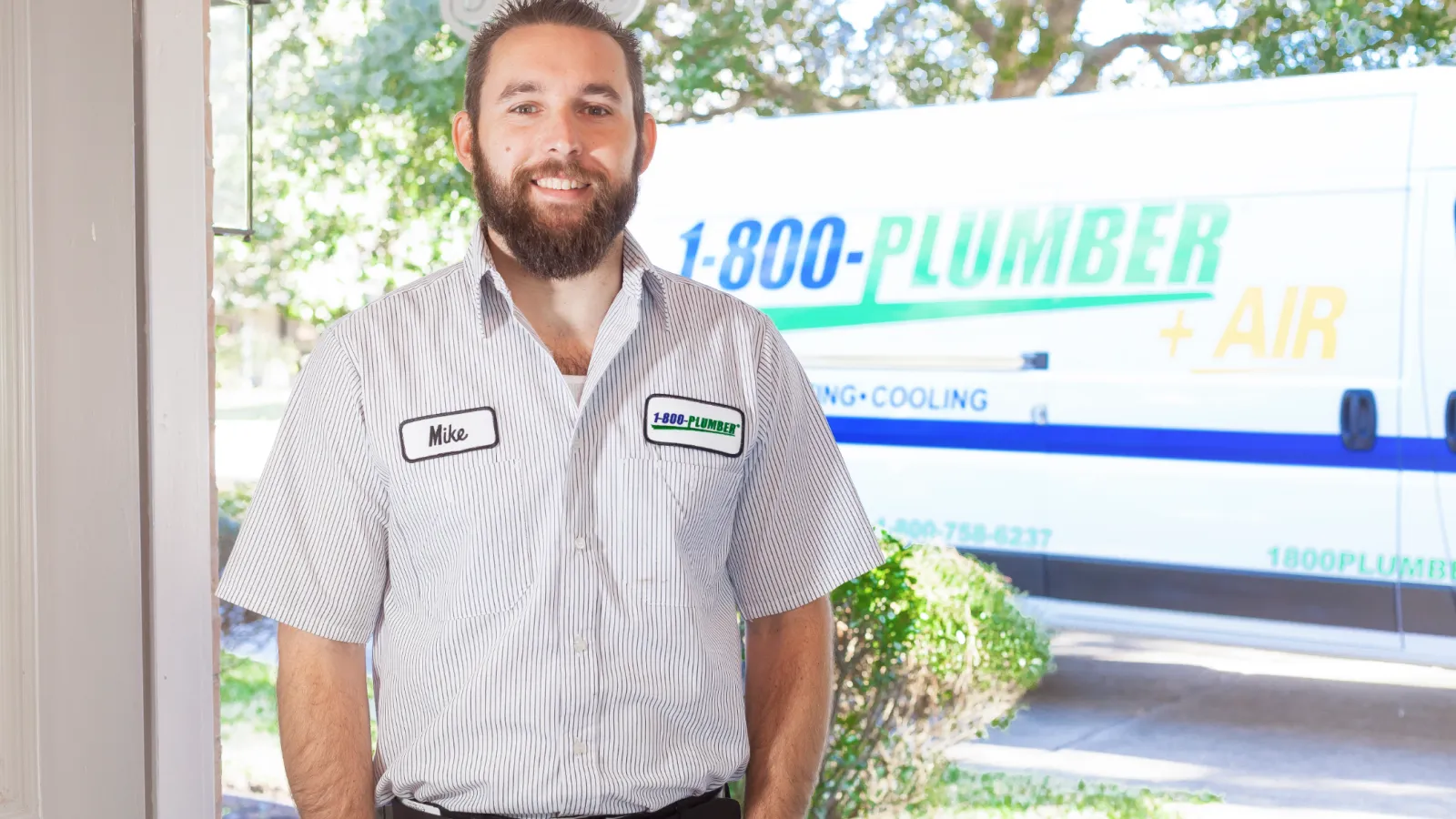 The Name You Trust for your
WATER HEATER REPAIRS
Having a
HOME EMERGENCY?
Call or Find Your Nearest Pro!
The zip code you entered is not associated with one of our locations. Please visit our Locations page to find your closest location.

Your Professional
SERVICES
Our Top Emergency
Services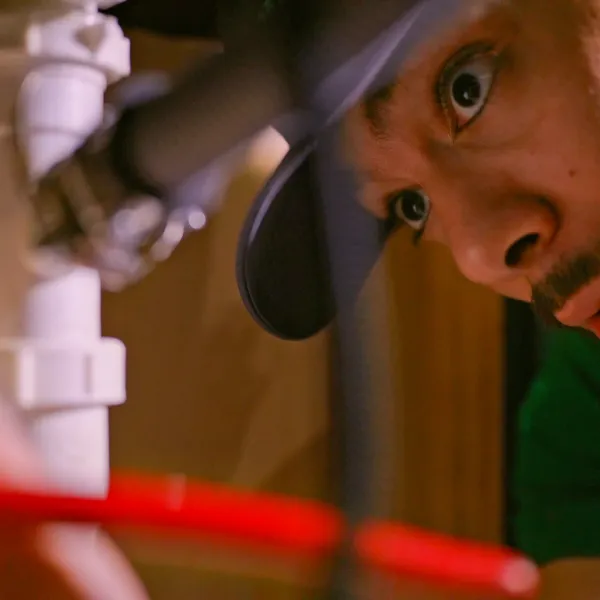 Hot Water Heater
1-800-Plumber +Air of Princeton
Your hot water heater is working hard every day. It heats water for your showers, your dishwasher, your washer, and any other appliances that use the hot water. It's working for you in the background, and most of us forget it's even there until there's an issue, like the water is cold in the shower, or the temperature is fluctuating, or there's a knocking noise coming from the unit. There are signs to let you know when you need to repair or replace your hot water heater. We'll cover them below and let you know what you can do to fix it and how to make your hot water heater last longer.
When is it time to replace the hot water heater?
Your hot water heater works hard for you every day. If your water heater is approaching 10 years of age, it may be time to replace it. Of course, with regular maintenance, a water heater may last up to 12 years, but the longer you wait to replace it, the more dangerous it can become. This is because a hot water heater is a pressurized machine to keep that water hot, and as it ages, the core pieces that help regulate and keep it safe will break down. This means it's more prone to explosions the older it gets, and an explosion can be dangerous or even fatal to you, your family, or your home. It's best to replace an aging water heater to ensure safety and ensure the unit is working the way it's designed to work, with all the safety features in great condition. There are some signs to look out for that may mean it's time to replace the hot water heater. These signs include:
Water puddles under the tank
If you see water leaking under the hot water heater, this is a sign that it could be something seriously wrong with the unit. Hot water heaters have a temperature and pressure valve, designed to release water from the tank if the water is too hot or there's too much pressure build up. This valve is located at the bottom of the tank and lets water out at the bottom to ensure the water doesn't spray out and injure someone. If your tank is leaking, this could mean something is wrong with the pressure, and this means the tank is more prone to explosions. Make sure to call a licensed and professional plumber to check your hot water heater. Of course, a puddle could be something like a leaky valve, which is less dangerous, but could cause problems in the long run. But don't try to fix either of these issues on your own. It could be dangerous for you because a hot water heater is a complex machine and any errors could be fatal. Call a plumber to help you if you see water puddles under the tank.
Erosion
If you see any erosion on the side of the tank, like holes, or rusted parts of the tank, this is a sign it's time to replace the tank. Erosion is a natural occurrence with a hot water heater because water, over a long period of time, will erode the metal of the tank. If you see signs of erosion, replace the tank because any holes could be a dangerous situation. Make sure you call a professional, insured, licensed plumber to help you replace the unit.

Knocking or banging noises
If you hear knocking or banging noises coming from your hot water heater, it's probably a build up of sediment within the tank. This isn't dangerous and not necessarily a sign to replace the water heater, but it's a sign it needs maintenance. Sediment within the tank is a natural process that takes place because of natural minerals like calcium and magnesium within water. This sediment will cause issues like fluctuating temperatures from hot to cold, less hot water, higher energy bills, and a knocking noise from the tank. A professional plumber can come out to your home and flush the tank. It doesn't take long and it's an easy process to remove the sediment and get your water heater back to normal, as long as it isn't very old.
Ready to
GET IT FIXED?
Contact us now!
Do I have to replace my water heater? Can I do it myself?
If you're experiencing the signs above, it may be time to replace your water heater. Especially if your water heater is older than 10 years old. Don't delay in replacing your water heater if you're seeing the serious signs because a water heater can explode, which can be deadly. To ensure the safety of your family and your home, make sure you replace it when you need to. It's best to call a plumber to diagnose the issue to see if you need it replaced or just repaired.
We don't recommend replacing or repairing a water heater on your own. Again, it's a highly dangerous machine if not handled properly by an expert who has been trained to handle it. You can definitely find articles on the internet telling you how to do it yourself, but this is a dangerous task, and not worth it because of the damage it can do to you or your home. Call us at 1-800-Plumber +Air of Princeton and we can take a look and let you know if you need it repaired or replaced and help you with the service and maintenance.
How do you make a water heater last longer?
If your hot water heater is older than 10 years, it's not a good idea to try to make it last longer, because it can become dangerous to keep it in your home past that time frame. However, if your water heater is not that old, you can get regular maintenance done each year to keep it running at its best for its lifespan. A professional plumber can flush out the tank to get rid of the natural sediment buildup and keep your water hot, lower your energy bills, and keep your water heater running the best it can. Contact Us today to schedule your regular maintenance!
Call us at 1-800-Plumber +Air of Princeton
Repairing or replacing your water heater doesn't have to be stressful. Let us help you with repair, replacement, or maintenance. Call us at 1-800-Plumber +Air of Princeton. We're happy to help you and keep you, your family, and your home safe and running properly.
1-800 Plumber + Air and Electric has done several jobs for me. They are professional and respectful. Shawn Harvey has been great to work with. Would highly recommend!

Satisfied Customer
"They were very professional and on time, the technician did what he was suppose to do then cleaned up and left me with instructions on how to finish installing the parts after I finish doing some tile work that needs to be done."
Andrei G.

Great service and knew exactly what to do. Kyle, was very nice! When I need a plumber, I'll call 1-800-plumber and ask for Kyle

David D.
Very professional, friendly, and on time.

A M.
fast appointment. service tech was awesome.

Satisfied Customer
Nick did a great job and very nice and professional. Thanks

Evonne H.
Friendly, courteous, knowledgeable.

Marylin L.
Tony and Carlos are awesome in what they do. They did a great job on about 20 different projects for my family and me. They did security lights patio lights front porch lights. Ran all the electrical for our new master bath remodel. Added on some new interior lights and changed out some switches. I have light where there once was darkness. Thanks guys.

Satisfied Customer No surprise
costs at the end of a job On-Time
Committed to on-time arrivals