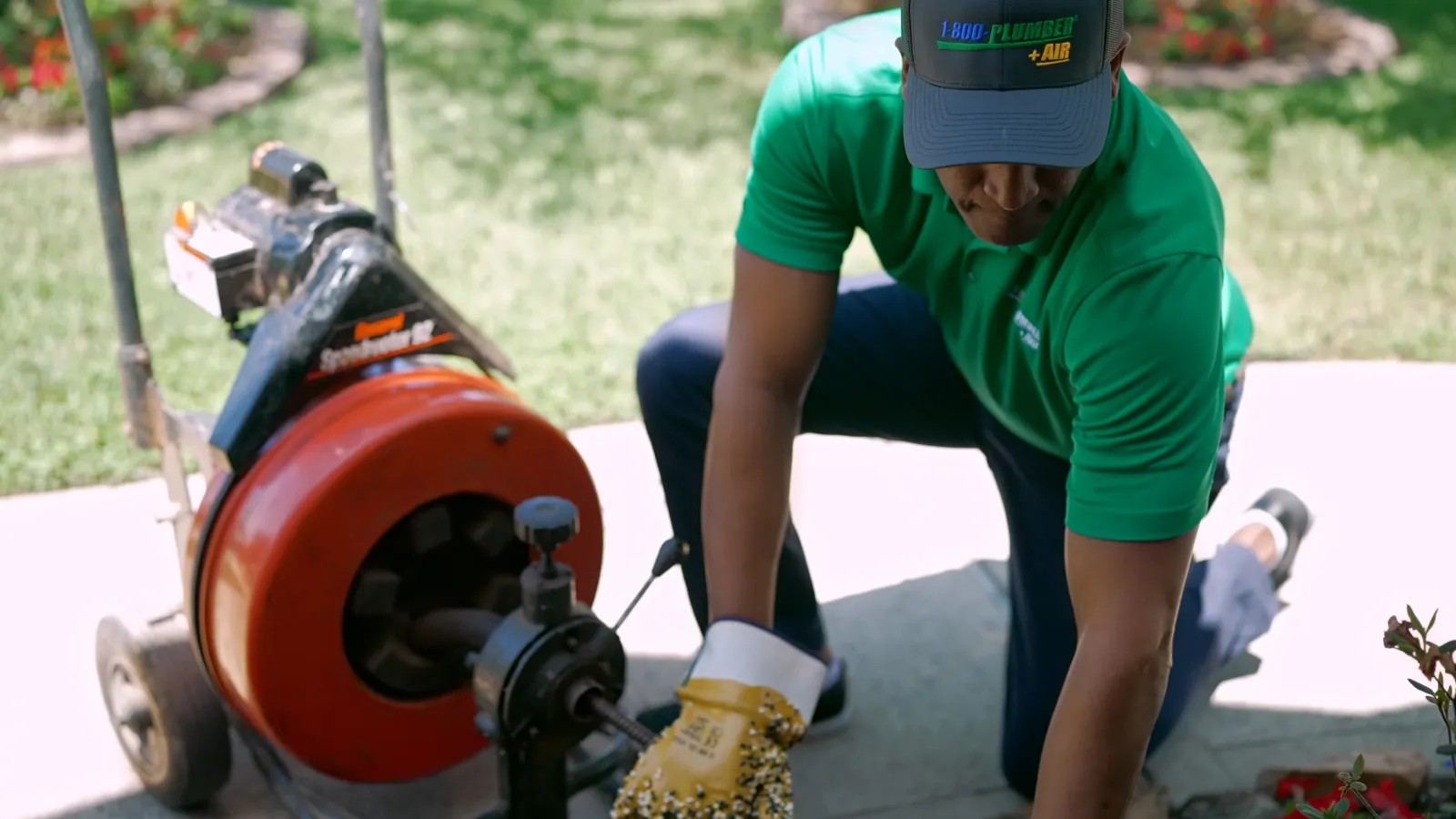 The Name You Trust for your
DRAIN CLEANING SERVICES
Having a
HOME EMERGENCY?
Call or Find Your Nearest Pro!
The zip code you entered is not associated with one of our locations. Please visit our Locations page to find your closest location.

Your Professional
SERVICES
Our Top Emergency
Services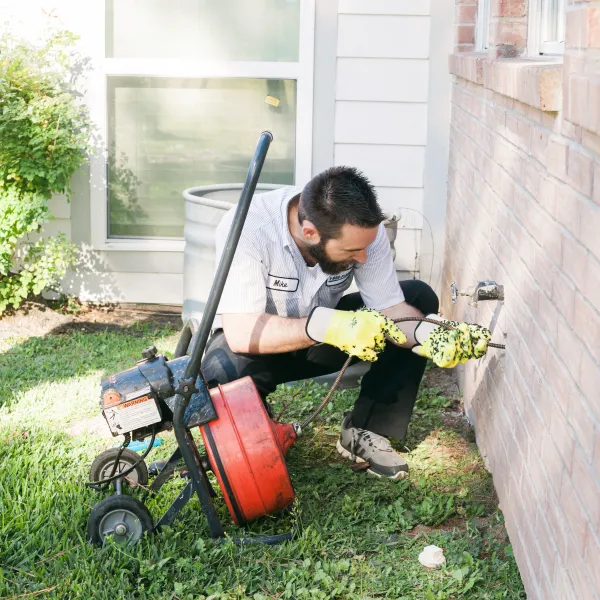 Floor Drain Backup
1-800-Plumber +Air of Princeton
All homes with basements need to have quality floor drains to prevent standing water from accumulating. However, if your floor drain is backed up, your home - and your health - could be at risk. 1-800-Plumber +Air of Princeton will tell you about some of the common causes of floor drain backup and what you can do to prevent/resolve it.
Dangers of Standing Water
Standing water is any water that has nowhere to go. This poses numerous threats to a home and its occupants. These are the risks of having standing water in your home:
Water Damage
Your house could suffer severe water damage due to standing water. Your home's appearance and overall structure are both at risk. After a flood or heavy rain, check your basement for any water damage. Take immediate action to prevent the problem from worsening.

The first step is to make sure the water is out of your basement. A sump pump is essential for this task. However, you should still call a water damage remediation company to ensure everything is safe, and that no additional risks are present.
Mold
One of the biggest risks of standing water is mold accumulation. This is the perfect place for mold to develop and spread. Black mold, recognized by its foul odor and usually dark color, can often follow standing water. It can lead to severe health problems, such as triggering allergies and asthma and even causing vomiting and coughing blood. As a homeowner, it's your responsibility to make sure you address a mold problem right away.

Purchase a respiratory mask to wear while inspecting your basement. If you have confirmation or any apparent signs of mold, call a mold remediation service. Follow any instructions they give about preparing for their visit. You may need to avoid your basement for some time before their arrival.
Bacteria
Here's a little biology refresher: bacteria grows in moisture. So, standing water can soon turn into a bacteria pool. Things could get even more unsanitary if any of the standing water in your basement came from your toilet. But it could be the purest water imaginable and still develop bacteria.
Bacteria can form in standing water in as little as two days. And it can lead to some serious diseases, including cholera. Do not let anyone in your household make any contact with standing water, as even touching it can lead to health problems.
Infestations
Mold and bacteria are their own type of infestation, but we're specifically talking about insects and rodents drawn by standing water. These creatures aren't going to care about how sanitary your water is, and they can make things even worse for you by spreading diseases of their own. To avoid having to call an exterminator as well, take care of standing water as soon as you possibly can.
Some of the creatures that can invade your home after a standing water emergency include mosquitos, cockroaches, mice, and rats. Remember that all living creatures need water for survival, and a little bit can go a long way. The sooner you get rid of standing water, the easier it is to avoid an infestation.
Causes of Standing Water
While it's good to have a floor drain, there are other things you can do to prevent standing water from becoming an issue. Perform these basic duties whenever necessary:
Water Heater
Is there water pooling around your water heater? If so, take a look for any leaks. A leaking water heater won't run nearly as effectively and can cause significant water damage. It can be even more dangerous if you have a gas model, with gas dripping onto the active flame. Consider switching to a more-energy efficient tankless water heater.
Burst Pipe
It's crucial to keep at least a semi-regular eye on your pipes. You might not realize a pipe has burst until you see the damage. This isn't a random accident; if a pipe bursts, it means it's been under significant strain for a while.
Old, clogged, and corroded pipes are at substantial risk for bursting. Have your pipes replaced or relined if you've noticed visible damage. Pipes also burst frequently in the winter, due to the drop in temperature. To prevent your pipes from bursting in the cold, you should run all of your faucets at a trickle and open your cabinets in order to better circulate warm air.
Rain Damage
Storms can be a nightmare for an ill-prepared homeowner. That's why you need to do everything you can to protect your home from the rain. Clean out your gutters regularly, make sure your lawn doesn't slope in the direction of your house, and set up an automatic sump pump, which works by instantly sucking up any water it can find.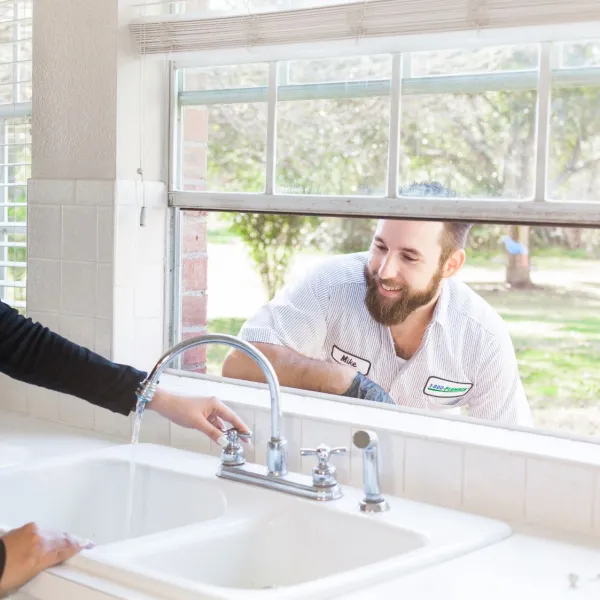 Causes of Floor Drain Backup
A backed-up floor drain isn't the only cause of standing water, but you should still understand how these clogs happen. These are some of the most-common reasons for floor drain backup. When you're aware of these issues, you'll also know how to prevent them.
Dirt and Dust
It's always good to clean up your basement. However, you should be aware of where you're sweeping. Very often, people will sweep dirt and dust right into their floor drain. It might not clog your drain right away, but much like hair in a shower drain, it can gradually suffocate it. When in doubt, use a dustpan.
Pet Hair
Speaking of hair, while we don't imagine your dog or cat is shedding directly into your basement floor drain, you might be inadvertently sending their hair down the drain while cleaning up. As with dust and dirt, be mindful of how you dispose of pet hair. Remember: nothing should go down your floor drain except for water.
Drain Line Clogs
If your home's drain lines are backed up, the water can end up backing up from your floor drain. Be aware of the common causes of drain line clogs, such as flushing disallowed items down your toilet or roots growing inside the drain lines.Call 1-800-Plumber +Air of Princeton to take care of your drain lines, including replacing the pipes when necessary.

Ready to
GET IT FIXED?
Contact Us Now!
Kyle did an excellent job. He was very thorough and explained everything from start to finish. I would strongly recommend Kyle for any plumbing you might have.

Kyle
Very professional and knowledgeable. The office staff communicated well and were helpful and courteous. We had a major plumbing job done. The cost for all they did was reasonable. The service pro tech, Emanuel Reyes did a great job! We will definitely recommend 1-800 plumber of Pearland,

Wanda N.
Although plumbing is an extremely expensive repair, these guys always get it right and make it as painless as possible.

Satisfied Customer
Wow wow wow, Paul was excellent. Fair price, honest, did everything he said he would do and more. Fixed a line not slopped and 2 breaks at the tap. I recommend this business any day of the week. Excellent. I will use them for all my plumbing needs. He let me use my online coupon.

Debra's Passion Boutique
Kyle, was great! 800-PLUMBER called to say when he would arrive, and he was right on time. He even completed another job that wasn't planned on my end while he was there. I would recommend 800-Plumber to any of my family or friends. Laura Clear Lake

Laura E.
Joe and Kyle installed a new water heater. They were very professional and courteous. They explained my options and I was also offered a discount. I will definitely use this company again.

Linda B.
As a consumer and customer I am very happy with 1-800-Plumber Air of Pearland. I really appreciate the concern Joe and his helper showed for my issue and for the work they performed. I highly recommend 1-800-Plumber Air of Pearland

Lee
"Great service ,plumber was very good and did a great job .very happy"
Joseph G.

This was my first time with 1-800-Plumber Air of Pearland. I called with a minor issue with the dishwasher drain hose and asked that a tech be dispatched on Saturday so that I could be home from work. Chad was scheduled between 8am & 10am today (Sat) and arrived just before 9am. Chad was very knowledgeable and explained to me the entire process. He also answered my many many questions about what he was doing as he was doing it. I'm a smart guy but know very little about plumbing. I felt very comfortable with Chad doing the repair. The long and the short of it, 1-800-Plumber Air of Pearland has a new longtime customer and I will request that Chad be sent if possible the next time I have a plumbing issue.

George T.
Kyle provided excelleent service as he always does. I have had some tricky plumbing problems and he has always solved the problem with efficient service and winning personality. He did a beautiful job on my pipe. He takes a lot of pride in his work .

Ruth L. No surprise
costs at the end of a job On-Time
Committed to on-time arrivals
Drain Cleaning
Another important strategy for preventing floor drain clogs is regular cleaning. Have your drain cleaned at least once a year. Call 1-800-Plumber +Air of Princeton for professional drain cleaning services.
How to Resolve Floor Drain Backup
You don't need to panic if your floor drain is clogged. If the issue is simple enough, it should require a simple solution. These are some strategies you can use for unclogging floor drains:
Plunger
It works on your upstairs and downstairs drains. A plunger is an essential item for any mild to moderate clogs. Get a new plunger specifically for your floor drain. If there's a backup, create a firm seal around the drain, pumping up and down a few times until the clog is disrupted.
Drain Snake
A bit more sophisticated than a plunger, a drain snake (or auger) involves carefully maneuvering a cable down your drain while you locate and break up the obstruction. Operating a drain snake can be dangerous and cause damage to your pipes. You should also be careful about retracting your drain snake, due to possible injury from the recoil.
Baking Soda and Vinegar
A good chemical solution for a clogged drain that doesn't involve buying corrosive drain cleaners is using baking soda and vinegar. Pour an ample amount of baking soda down your basement drain and follow it up with some vinegar. The mix of water and carbon dioxide helps to break down clogs.
Professional Drain Services
All three of those solutions can be useful for certain instances of floor drain backup. However, there are times when the damage is too intense for these to work. Cases like a tangled tree root or your drain pipe developing a "belly" require contacting a plumbing company for professional drain services.
1-800-Plumber +Air of Princeton offers every drain service imaginable, including emergency plumbing services. Call us anytime if you're experiencing issues with your drains.
Drain Backup? Call Us!
If you're dealing with floor drain backup, you need a backup plan. 1-800-Plumber +Air of Princeton is staffed by professional and licensed plumbing experts.
Contact us today
if you need help with any part of your plumbing system. We look forward to providing our services.