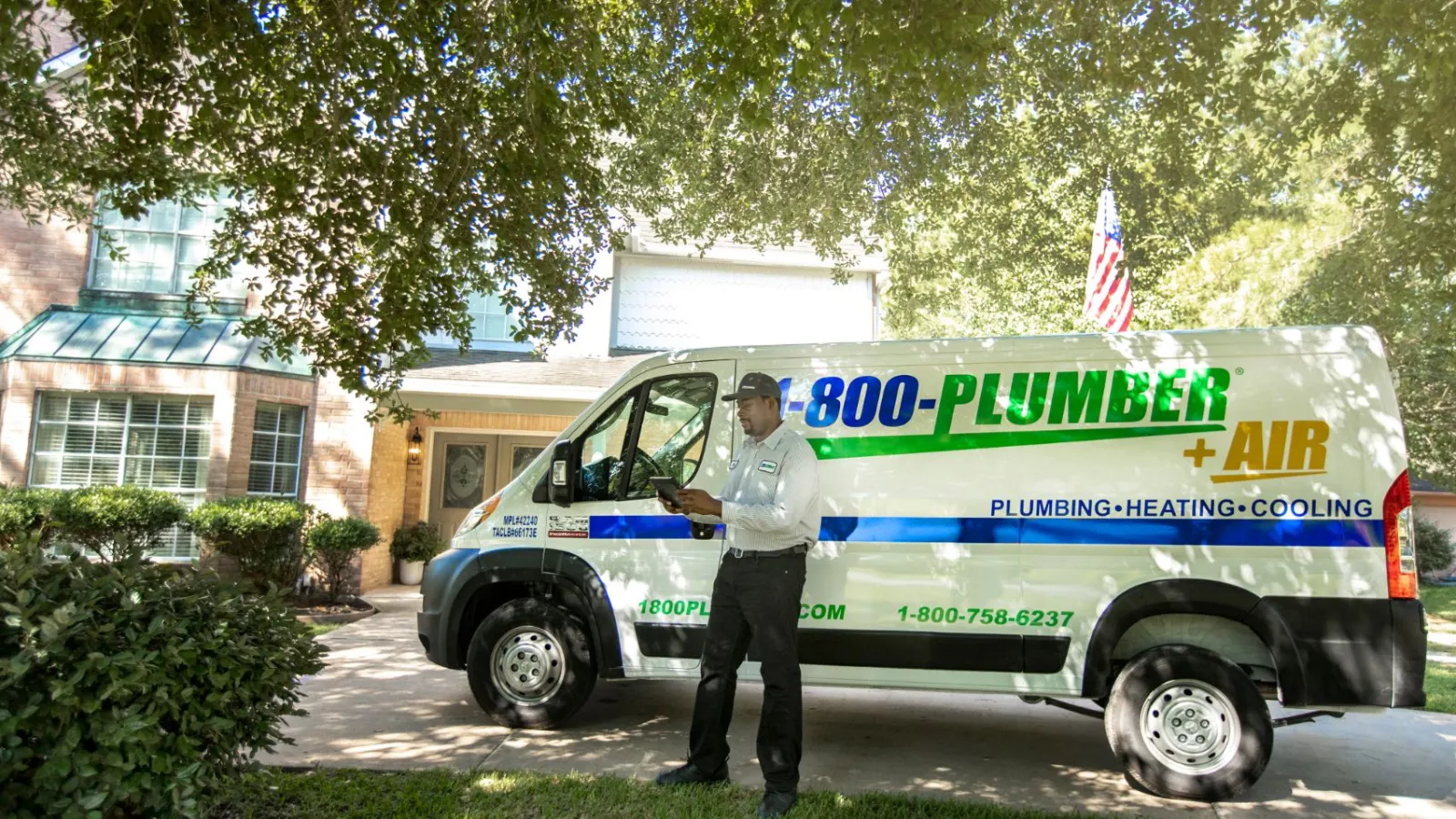 The Name You Trust for your
AC REPAIR
Having a
HOME EMERGENCY?
Call or Find Your Nearest Pro!
The zip code you entered is not associated with one of our locations. Please visit our Locations page to find your closest location.

Your Professional
SERVICES
Our Top Emergency
Services
Air Conditioning Repair
1-800-Plumber +Air of Princeton


If you're in need of air conditioning repair, 1-800-Plumber can help! We have a team of experienced and qualified professionals who are here to help with all your air conditioning needs. Plus, we offer air conditioner maintenance services to keep your system running smoothly all season long. Contact us today for more information!
Ready to
GET IT FIXED?
Contact Us Now!
Air Conditioning Repair
There is nothing more frustrating than when your air conditioning unit stops working in the middle of summer. If you are experiencing problems with your air conditioning, it is important to seek repair services as soon as possible. 1-800-Plumber +Air of Princeton can help you get your air conditioning unit back up and running in no time. We offer air conditioning repair, HVAC repair, and air conditioner maintenance services to keep your unit running smoothly all summer long.
Contact us today
to schedule a service appointment.
How Often do I need Air Conditioner Maintenance?
The best way to keep your air conditioning unit running smoothly is to schedule regular maintenance visits. Most air conditioning units need to be serviced at least once a year, but some may require more frequent attention. By keeping up with regular maintenance, you can help ensure that your air conditioner is running efficiently and that it will last for years to come.
How to Choose the Right Air Conditioner?
When it comes time to replace your air conditioner, it's important to choose the right one for your home. Here are a few tips:
Size matters. Make sure you choose an air conditioner that's the right size for your home. An air conditioner that's too small won't be able to properly cool your home, and one that's too large will use more energy than necessary.
Consider your climate. If you live in a hot and humid climate, you'll need a different air conditioner than someone who lives in a cooler climate.
Know your air conditioner's SEER rating. The higher the SEER rating, the more efficient the air conditioner will be.
Shop around. Don't just buy the first air conditioner you find. Compare prices and features to find the best air conditioner for your home.
Get help from a professional. If you're not sure which air conditioner to choose, ask a professional for help. They can assess your needs and recommend the best air conditioner for your home.
Types of Air Conditioners
Central air conditioners come in two main types, split systems, and packaged systems.
Split systems have an outdoor unit and an indoor unit. The outdoor unit is installed on the ground or on the roof, and the indoor unit is mounted in the house. Split systems are more expensive to install than packaged systems, but they are more energy-efficient.
Packaged systems have an outdoor unit and an indoor unit. The indoor unit is installed in the house, and the outdoor unit is mounted on the ground or on the roof. Packaged systems are less expensive to install than split systems, but they are not as energy-efficient.
Air conditioners are available in a variety of sizes. The size of the air conditioner will determine how much cooling capacity it has. The cooling capacity is measured in British Thermal Units (BTUs).
A small air conditioner might have a cooling capacity of 5,000 BTUs. A large air conditioner might have a cooling capacity of 60,000 BTUs.
The cooling capacity of an air conditioner is determined by its size, its efficiency, and climate. In a warm climate, an air conditioner will need to have a higher cooling capacity than in a cool climate. In a humid climate, an air conditioner will need to have a higher cooling capacity than in a dry climate.
Air conditioners are available in a variety of efficiency levels. The efficiency of an air conditioner is measured by its Seasonal Energy Efficiency Ratio (SEER). The SEER rating of an air conditioner tells you how much cooling it will provide for every dollar you spend on energy. The higher the SEER rating, the more efficient the air conditioner.
Air conditioners with a SEER rating of 9 are the least efficient. Air conditioners with a SEER rating of 14 are the most efficient. Air conditioners are available in a variety of designs. The design of an air conditioner will determine how it looks and how it works.
Air conditioning tips and tricks
Air conditioners work best when they're regularly serviced. Make sure to schedule air conditioning maintenance at least once a year.
Air conditioners use a lot of energy, so make sure you have a good air conditioner filter in place. A dirty air filter will make your air conditioner work harder and use more energy.
When you have your HVAC unit installed don't place your air conditioner in direct sunlight. The air conditioner will have to work harder to cool the space if it's in direct sunlight.
open all the vents in all the rooms you're using to help circulate the air and cool the space evenly.
If your air conditioner is having trouble cooling your home, try these troubleshooting tips:
-Check the air filter and replace it if it's dirty.
-Make sure all the air vents in your home are open and unobstructed.
-Check the air conditioner's thermostat and make sure it's set to the correct temperature.
-If your air conditioner is still having trouble cooling your home, call a professional air conditioning repair technician for help.
If you have air conditioning issues, contact 1-800-Plumber +Air of Princeton
If you're having air conditioning problems, don't hesitate to call 1-800-Plumber +Air of Princeton. Our team of experienced air conditioning repair technicians can help diagnose and fix the problem quickly and efficiently. We understand how important it is for your home or business to be cool and comfortable, so we work hard to get the job done right the first time. Contact us today to schedule a consultation.
The air conditioner is a vital part of any home in Princeton, New Jersey. 1-800-Plumber +Air is the best air conditioning repair company in the area. We're available 24/7 for all your air conditioning repair needs. Call us today!
Apart from the services we offer, there's a lot that makes us stand out from the rest of the pack. First, we listen! We strive to give our customers exceptional service, which includes listening to your needs. Our technicians will listen and come up with a practical and lasting solution. We encourage our clients to ask questions whenever they need clarification. We also ensure we explain our proposals thoroughly and keep you informed every step of the way. So contact us today!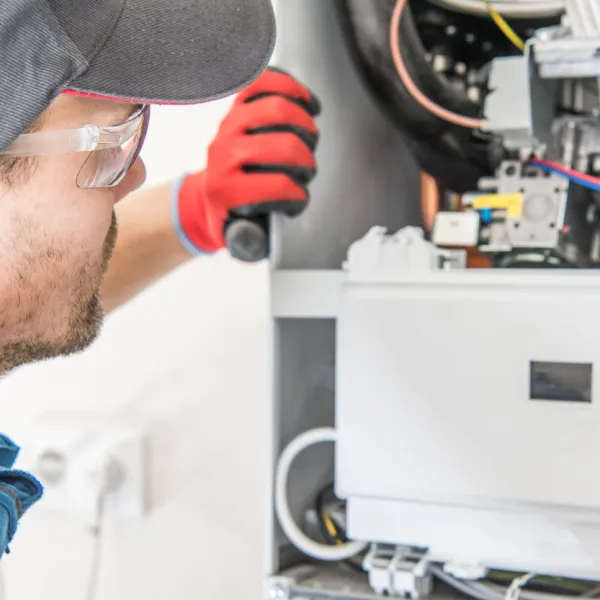 A/C Is Working but Not Cooling in Princeton
If the A/C unit turns on and the thermostat has the all-clear, but the system isn't pumping out cool air — the air condenser is probably blocked or dirty. Firstly, go outside and check that the outdoor unit isn't covered in dirt. Weeds might grow around the unit, or debris can build up and block the air circulation.
People in Princeton with pets or those who need to use their air conditioning more frequently should change the filter more often. Check the screen to make sure that it's clean. A dirty filter can prevent air from flowing through the unit properly, causing the evaporator coil to freeze. Pull the filter out and check if you can see through it. If not, a replacement filter might do the trick.
Otherwise, there could be an issue with the refrigerant or compressor. If this is the case, you'll need to call in an HVAC technician for A/C repair in Pearland.
Inside A/C Unit Is Running but Outside Isn't
It can be pretty confusing when you realize that the inside A/C unit is running, but the outside unit isn't. Bad capacitors, which store energy to power the fans, are the number one culprits. High temperatures like the ones we get in Princeton in summer can cause a capacitor to fail.
If there's no air coming out of the vents, there's a good chance there's something wrong with the capacitors. An HVAC technician can replace them and check if there's any further damage to the compressors.
The compressor is a pump that puts high pressure on the refrigerant in the A/C system. These help the air to circulate properly through the system. Some of the signs of a faulty compressor include:
The unit is suddenly much louder than before

It starts clicking, rumbling or making other strange noises

There's a problem if the unit keeps tripping the circuit breaker or blowing fuses

If the compressor stutters or shakes when it starts, there's probably an issue

The aircon compressor won't turn on at all
Any of the above issues signal a severe problem with the HVAC unit. Don't worry, though; you can get expert A/C repair in Princeton at an affordable price.
A/C Not Blowing Air
These are the top seven reasons an AC unit might stop blowing air:
Grimy Coils: Air conditioner coils are crucial because they help the AC unit to release heat. When they're dirty, they can't do their job correctly. These can lead to issues with airflow and prevent the whole HVAC system from working properly.

Blockages or leakages: Ductwork is another essential part of the A/C unit. If any leaks or ducts get blocked, the unit can stop blowing air. In some cases, this might be caused by small animals nesting.

System design flaws: If you've installed your system recently and there's no air blowing out. Check that everything is installed correctly — if you need help, call in the help of an HVAC professional.

Condenser unit: Check the condenser unit's grate, but also make sure the area surrounding it is clean and free of debris. The unit must be able to access the air around it to produce adequate airflow.

Registers and vents: If you've recently redecorated the house or moved the furniture around, you might have accidentally blocked an A/C vent. Go through the entire home and check that all the registers and vents aren't blocked.

Filters: We can't stress the importance of clean, regularly changed filters enough. They remove contaminants and dust from the air, so it doesn't clog up the equipment. Clogged up filters can make the AC unit work extra hard and cause the coil to freeze up.

Power problems: Hopefully, the reasons your A/C isn't working is a simple issue like a power outage. The grid is under immense pressure during Princeton summers due to everyone's need to stay cool in the hot weather. Blackouts are relatively frequent during heat waves, so check that there's power in the rest of the home.
Air Conditioner Isn't Turning On
If the A/C doesn't turn on at all, check to see if the condenser outside is running. Ensure you've set the thermostat correctly, and that the unit is plugged in.
Another great piece of advice is to read the HVAC unit manual from cover to cover. There might be a simple problem with the settings that you can fix yourself without any further assistance. If none of the above has worked, it might be time to call on the support of professional HVAC contractors for A/C repair in Princeton.
Get A/C Repair in Princeton Today
If you've been through every step to find out what's wrong, and you need to call in a professional HVAC contractor, call
1-800-Plumber + Air of Princeton
today!

Nick did a great job and very nice and professional. Thanks

Evonne H.
Emanuel Reyes replaced my kitchen faucet and sink basket strainer today, 3/2/20. I appreciate the quality of his work. Emanual did a fantastic job. If I need a plumber in the future, I'll call 1-800-Plumber and ask for Emanuel Reyes.

Jean Broussard M.
friendly, knowledgeable, helpful and courteous

Satisfied Customer
Joesph came out right on time. Showed me what my issue was, and told me my options (very professional). This company is fair and honest! They don't try to up sale or over price their product or service.. I highly recommend 1-800-Plumer of Pearland!! Go with these guys and you won't be disappointed!

Terril Kelly
Emanuel Reyes did a very thorough job and was very courteous.

Charles M.
This is a very professional and helpful team! Would definitely recommend to all my friends and family in the Houston area!

Tyler S.
Excellent work by all, starting with the ease of making an appointment, the arrival of the service crew in a timely manner. They were on neatly dressed, very pleasant, explained everything and took the little extra steps to make the visit a success. I have used this plumber three times now and have always had exceptional service from them.

Jan C.
Although plumbing is an extremely expensive repair, these guys always get it right and make it as painless as possible.

Satisfied Customer
This was my first time with 1-800-Plumber Air of Pearland. I called with a minor issue with the dishwasher drain hose and asked that a tech be dispatched on Saturday so that I could be home from work. Chad was scheduled between 8am & 10am today (Sat) and arrived just before 9am. Chad was very knowledgeable and explained to me the entire process. He also answered my many many questions about what he was doing as he was doing it. I'm a smart guy but know very little about plumbing. I felt very comfortable with Chad doing the repair. The long and the short of it, 1-800-Plumber Air of Pearland has a new longtime customer and I will request that Chad be sent if possible the next time I have a plumbing issue.

George T. No surprise
costs at the end of a job On-Time
Committed to on-time arrivals