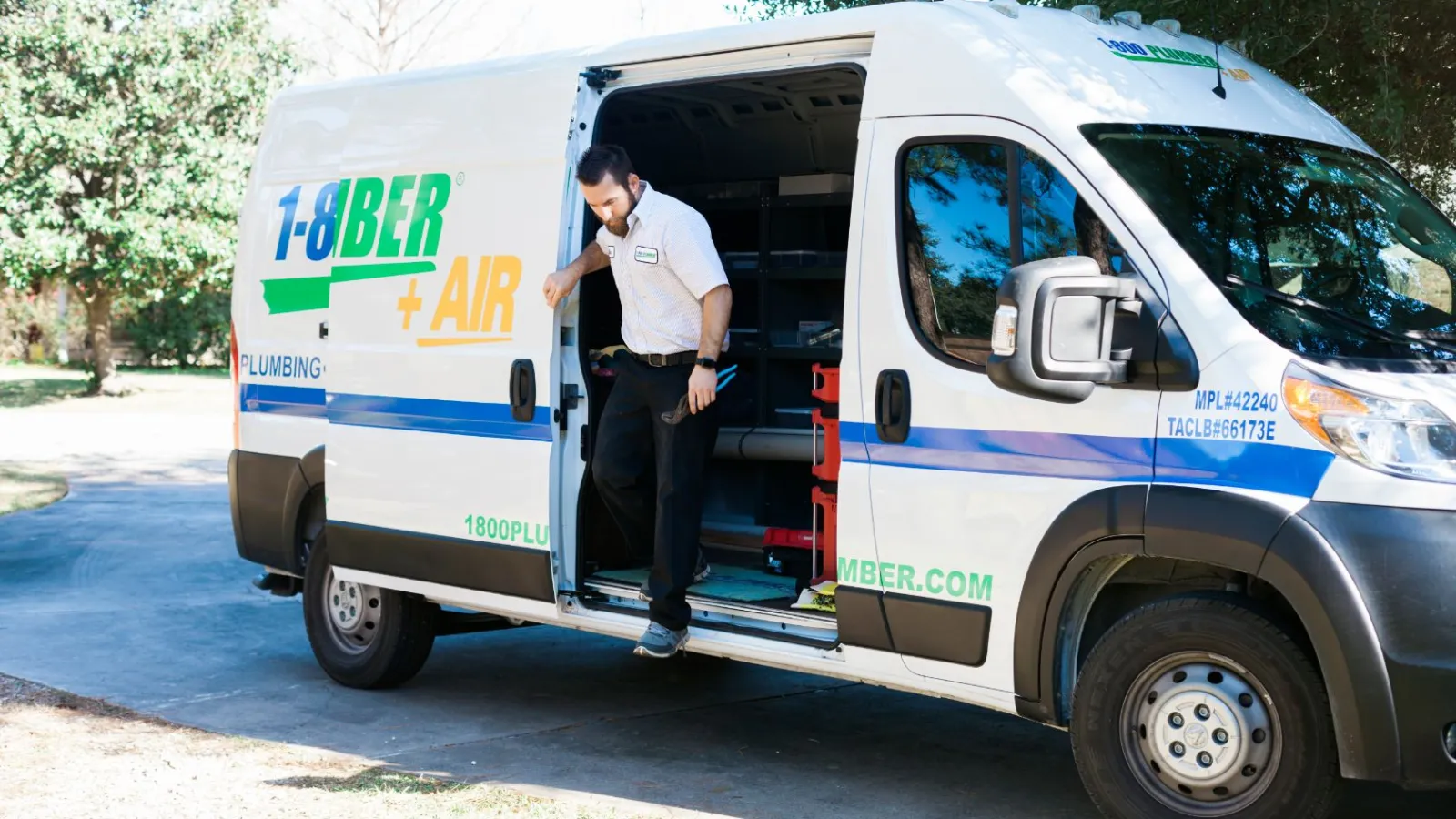 The Name You Trust for your
COOLING SERVICES
Having a
HOME EMERGENCY?
Call or Find Your Nearest Pro!
The zip code you entered is not associated with one of our locations. Please visit our Locations page to find your closest location.

Your Professional
SERVICES
Our Top Emergency
Services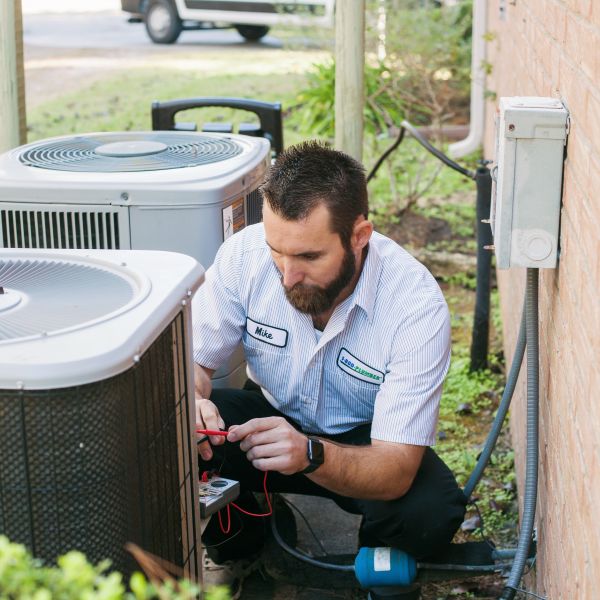 1-800-Plumber +Air of Princeton | Cooling Services
Air conditioners not only keep these buildings cool but also keep their humidity levels in check.
The question is "how to find a local cooling specialist near me?" Who do Princeton residents turn to when cooling services are needed? The answer is 1-800-Plumber +Air of Princeton.
We provide a range of cooling services, from installation to maintenance to repair and everything in between. Interested in utilizing our services? Give us a call now!

Ready to
GET IT FIXED?
Contact Us Now!
How to Find a Cooling Specialist Near Me
Finding a reputable cooling specialist doesn't have to be difficult. As long as you know how to spot a scam company, you'll generally be in good shape. To ensure that the company you hire is on the up and up, go by the following steps.
Scour the Search Engines
You should begin your search by scouring the search engines. While any search engine will do, Google is probably your best bet.
After entering the search engine, type in "cooling services near me." This should bring up a comprehensive list of cooling specialists near you. It should also include an array of customer reviews as well as star ratings.
Click through each company that shows up, assessing its quality. Then, use the information you garner to determine whether that company is worth additional consideration. If you think it is, write the name of the company down on a piece of paper; if you think it's not, move on to the next one.
Make Sure the Specialist Is Licensed
Texas requires that all HVAC specialists working in the state are equipped with an HVAC license. This license essentially indicates that the specialist has the knowledge, skill, and know-how to complete pertinent HVAC tasks. Being as cooling is part of HVAC, cooling specialists are expected to have this license as well.
So, before hiring a specific specialist, make sure that he or she is, indeed, licensed with the state. While you could just ask the specialist for verification of licensure, there is another option: you could use the Texas license lookup tool.
Get Estimates
Obviously, the cost is going to play a part in the cooling specialist that you hire. Everyone has a different budget, after all. So, to ensure that you're getting a fair deal, make sure to get cost estimates from each cooling specialist that you're considering.
Any reputable cooling specialist will provide you with a cost estimate immediately. If you feel any resistance from a specific cooling specialist, you should be a little wary of utilizing his or her services. Estimates are standard in the HVAC industry.
A Variety of Top-notch Air Conditioning Services
Here at 1-800-Plumber +Air, we provide a variety of air conditioning services. If it involves air conditioning, you can rest assured that we can handle it.
Air Conditioning Installation
We install all manner of air conditioners, from central AC to ductless mini-split systems and more. Whether you've already purchased an AC system and need us to install it for you, or are still looking to buy an AC system, we can help you out.
Our technicians are beyond experienced in the installation of all types of air conditioners. They'll ensure that your air conditioner is installed in a safe and professional manner.
Air Conditioning Repair
Air conditioners are strong and durable machines. They don't incur damage often. However, they still will from time to time.
When damage occurs to your air conditioner, and when you require AC repair, we here at 1-800-Plumber +Air of Princeton will be able to help you. Our team of AC repair pros knows everything there is to know about AC repair and will have your system running like normal in no time.
Air Conditioning Maintenance
If you want to get the most out of your air conditioner, you have to provide it with the proper maintenance. Not only does it need to be cleaned regularly but tuned up from time to time as well.
Should you ever require help in maintaining your air conditioner, we here at 1-800-Plumber +Air are the ones you should call. Regardless of the type of system you're using, we'll ensure that it's running at max capacity.
Thermostat Services
You can't have a functional air conditioner without a good thermostat and thermostats run into issues all the time. So, whether you need a new thermostat installed or need to have your existing one repaired, give us a call. We'll be there to help you as needed.
Duct Cleaning
If you have central AC, you also have a duct system running through your house. And if you have a duct system running through your house, it is undoubtedly taking on dust and other types of debris. This can lead not only to air blockages but to air quality issues as well.
For this reason, you need to
have your ducts cleaned
every 3 years or so. When the time arrives, give a call to the HVAC specialists here with 1-800-Plumber +Air of Princeton.
The Most Common Air Conditioner Problems to Look Out For
Air conditioners can encounter all sorts of problems, some of which are more severe than others. Fortunately, just about all of these problems can be fixed with the help of professional repair. Some of the problems you should look out for include the following.
Uneven Temperatures from Room to Room
One problem you might encounter is uneven temperatures from room to room. So, in other words, it might be downright cool in one room, despite the fact that your house is hot in another room.
This is typically caused by dirty ducts. Dust and other forms of debris block them up, preventing air from traveling freely. As a result, some rooms get much more air than others.
The fix, of course, is to have your ducts cleaned. Though you could try to do this yourself, you would be better off leaving it in the hands of a professional repair technician.
Air Blower Not Blowing Air
The entire point of the air blower is for it to blow air. If it's not, there's no doubt: it's in need of repair.
When an air blower stops working, there are a number of factors that could be behind it. The blower motor could be dead, the thermostat could be malfunctioning, or there could be issues with the refrigerant line or evaporator coils.
In any case, call in a professional. He or she will get to the bottom of the problem and make the necessary fix.
Air Condenser Not Turning On
Oftentimes, if your air conditioner is not working, it's because the condenser is impaired in some way. For instance, a stick or rock might have fallen through the condenser screen, causing the condenser to jam. Or, the coils within the condenser might have taken on residue, and are not performing up to expectations.
It doesn't matter what caused the issue, if it exists, it's going to need to be repaired. After all, the AC requires a functioning condenser in order to function. Fortunately, your local AC repair technician has the skill and knowledge needed to repair it.
Short Cycles
When in good shape, air conditioners should be going through approximately three cycles per hour. If they're going through more than this, they are likely encountering an issue of some kind.
Short cycles can be caused by everything from a poorly sized AC unit to thermostat connectivity problems and more. But regardless, if the problem isn't fixed, the air conditioner will take on unnecessary wear and tear, leading to a reduced AC lifespan as well as energy efficiency issues.
Fortunately, AC repair technicians are well-versed in combating short cycles and will have your AC running like it's supposed to in no time. Give a call to 1-800-Plumber +Air of Princeton to get the repair started!
Refrigerant Leakage
Refrigerant is the lifeblood of any air conditioner. If it spills out of the air conditioning system, the AC will fail to produce cold air as intended.
Unfortunately, this does happen. The refrigerant line leading from the condenser into the home springs a leak, allowing the refrigerant to slowly but surely spill out onto the ground.
The good thing, however, is that something can be done about it. All you have to do is fill the system with fresh refrigerant and then patch up the leak. Your local cooling specialist can facilitate the repair.

Mason with 1-800-Plumber first listened to my issues and past experiences with other plumbing companies. He did a thorough diagnosis of the problem and found a solution, the correct solution which wasn't the most expensive solution. Thanks for your honesty Mason.

Carolyn P.
First plumber we called wanted $3500.00 to replace everything. Emanuel came out and suggested we change one part and less than $300.00 later we was up and running again. From Mark, to Taylor, and then on to Emanuel the whole experience was professional and I will be a customer for life. Hopefully not often though. Great working with you guys!.

Brian
My daughter Natalie Permenter actually ordered the service. I'm at her house during the day to keep my grandson. I was very impressed by Emanuel, the plumber that cam. He was very professional and seemed to really care about his clients. Natalie tells me the lady in the office also showed professionalism and a genuine desire to help. Emanuel was disappointed that he couldn't get the job done on day one; but promised to come back the next day. True to his word he was here bright and early. I am so impressed to finally find a company that really cares about the consumer; not just the dollar.

Judi W.
I cannot thank Nick enough for taking care of my plumbing inspection and fixing those shut off valves. He s a true professional and have a wonderful future ahead of you! God bless you and thanks again! read less

Satisfied Customer
Positive: Professionalism , Punctuality , Quality New hot water heater installed same day as estimate. Very friendly and quick. Very thorough explaining everything. read less

Satisfied Customer
As a consumer and customer I am very happy with 1-800-Plumber Air of Pearland. I really appreciate the concern Joe and his helper showed for my issue and for the work they performed. I highly recommend 1-800-Plumber Air of Pearland

Lee
Nice bunch of guys. Did what they said and did it very well. Explained everything and took extra pre cautions with the Virus outbreak.

Mike P.
Detailed orientated and honest inspection. Chad took his time and explained everything that was going on very well. The service fee was fair for the small issues he fixed, and he was able to make a referral for water restoration for us, I would use his service again and plan to when our water heater goes out.

Katie D.
He is very professional and very respectful.

Satisfied Customer No surprise
costs at the end of a job On-Time
Committed to on-time arrivals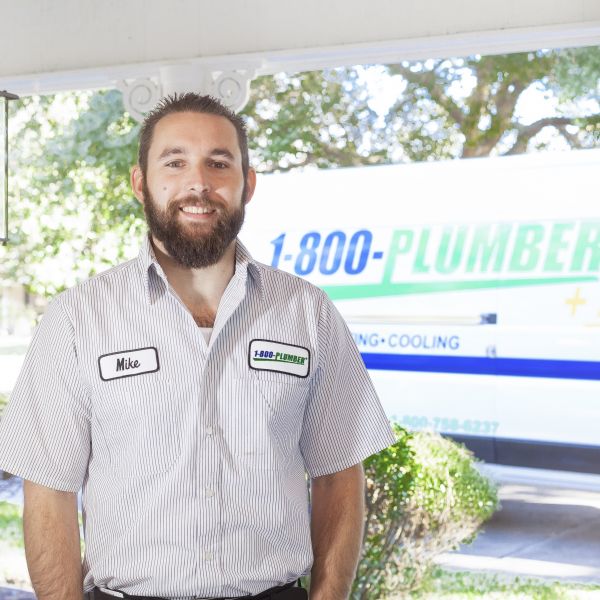 Call 1-800-Plumber +Air of Princeton!
Now that you know "how to find a cooling specialist near me," you might be looking for cooling services currently. If so, give a call to 1-800-Plumber +Air of Princeton. Our team of licensed and experienced HVAC technicians will handle your problem in a timely and professional manner.
It doesn't matter whether you need installation, maintenance, or repair, we can help. We service any and all units.