Your Professional
SERVICES
Our Top Emergency
Services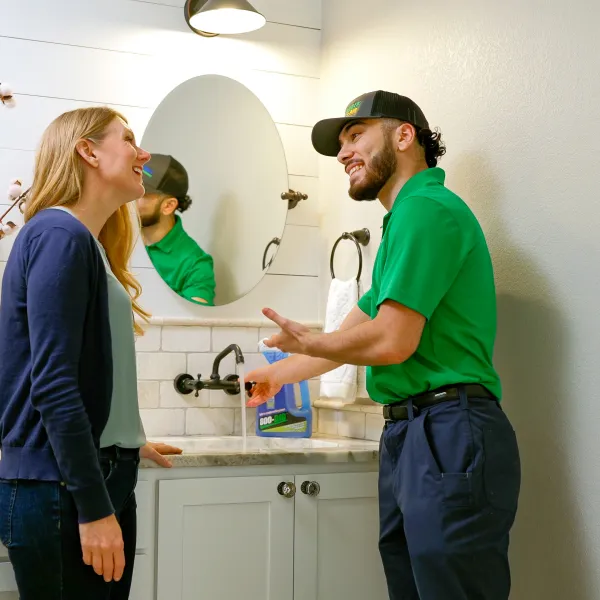 Low Water Pressure
1-800-Plumber +Air of Plymouth
Low water pressure is something we're all familiar with. We notice immediately if the shower water pressure is low, or if the toilet is filling slowly, or the dishes aren't getting clean in the dishwasher. There are actually a few different potential problems that cause low water pressure that you may have never heard about. The good news is that a plumber can help you fix that low pressure and get you to that high water pressure you can brag about.
Ready to
GET IT FIXED?
Contact Us Now!
Reasons you may have low water pressure
There are a few reasons your water pressure could be low, and before you consider handling the problem yourself, call a plumber to take a good look at it. Because some of these reasons could be made worse without the help of a professional plumber, which could cause costly damage and structural damage to your home. Here are some potential reasons for your low water pressure.
Water supplier issue
It could be a neighborhood issue if the city's water supply is having an issue with distribution to homes. Before you go any further with inspection, ask a neighbor if they're also having low water pressure issues. Of course, they might have low water pressure because of the other reasons listed if it's an older neighborhood, so it's always best to have a professional check just in case.
Your pipes may be clogged
This is something most people haven't heard of. A clogged pipe, even a tiny clog, can be the cause of low water pressure. This is because water can't move as freely through the pipe, blocking it, making your water come out more slowly, with less pressure. Clogs can happen from things getting flushed down the toilet or food or chemicals getting washed down the drains. And if it is a clog causing the issue, it's best to get it handled as soon as possible. A clog isn't only annoying for water pressure. It can also turn into a burst pipe if left untreated. The clog can slowly cause a backup with too much pressure on the pipe where the clog is and turn into a major burst pipe. These can happen without us noticing because you have pipes running through the walls, under the floors, and even in the yard, so it's hard to catch a leak. If you suspect a clog, call a plumber right away to get your pipes inspected.
Corroded Pipes
If you live in an older home, chances are that your pipes may be corroded. Older plumbing pipes were made of steel, which corrodes after time, making your pipes more likely to burst and cause massive problems for your home. A corrosion can go from a tiny leak to flood if given enough time unchecked.
A Leaking Pipe
If you've got even just a tiny leak somewhere, that can make the water pressure fall. This is because water is slowly being lost somewhere else rather than flowing straight through to your shower, toilet, dishwasher, or other appliances that use water. This isn't only annoying. It can be a major risk because a leaking pipe can turn into a burst pipe. A burst pipe can flood your home and create structural damage that is expensive to fix. Leaking pipes can be hard to find because they can be hidden within the walls or under the ground, but a professional and licensed plumber can help you find the leaks and fix them before they become major problems. Don't try to fix a leak on your own. It may make the problem worse in the long run if you don't have a professional fix it the first time around.
Find and fix any leaks
As we've mentioned before, leaks can turn into a serious burst pipe or flooding issue. If you've found a leak in your home or suspect you have a leak, call a plumber right away to help you fix the issue. It's not worth putting it off or trying to fix it yourself when it can cause worse problems down the line. Not only can leaks cause damage, but they can also make your water bill a lot higher than it needs to be. When you've got a leak, it's basically like leaving your water on all the time, and that shows up with your higher water bills. Save money and future damage by calling a plumber to have all your leaks repaired immediately.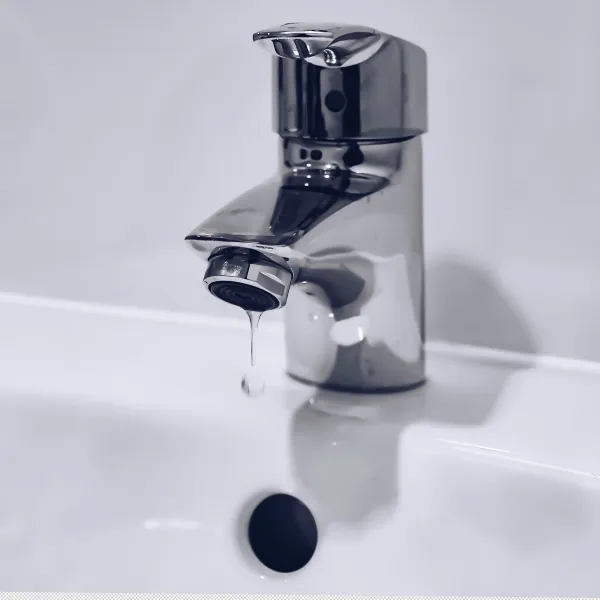 Find your water shut-off valve
In the event that a leak turns into a burst pipe, or if the leak is just too much right now, it's best to know where your water shut off valve is, and to make sure everyone in the home knows where it is too. You can use this valve to shut off the flow of water to your home completely, which will stop a burst pipe or leak from spilling anymore water into your home.
These can be found in one of these common places. The crawl space where the water line enters the home. The garage where the water line enters the wall or ceiling, near the water heater or laundry hookup, or outside near the foundation usually protracted by a clay pipe or concrete ring.
If your water bill is higher than expected - it's probably a leak
If your water bill is 3 times higher than usual, you've probably got a leak. However, if you have an older home and the water bill has always been kind of high, it may be best to call a plumber to have your plumbing system checked out to see if there is an existing leak making your bill so high all the time. You never know, there could be a hidden leak somewhere and you could be saving a lot of money by finding it and fixing it immediately.
Call us at 1-800-Plumber +Air of Plymouth
Do you need to figure out what's going on with your water pressure or fix a leak? Or are you looking for a plumber near you? Whatever your questions or needs might be, we're here to help. Contact Us today! At 1-800-Plumber +Air of Plymouth, we're experts when it comes to everything related to plumbing.
We're industry professionals, and we have plumbing services available all around the country. We offer all the services listed in this article. To ask us questions, or to learn more about how we can help you, visit our contact us page.
EMANUEL REYES IS GREAT!!!!!!!!!!!!!!!!!!!!!!!!!!

Kathleen E.
Outstanding work and very professional!!!

Mando C.
First plumber we called wanted $3500.00 to replace everything. Emanuel came out and suggested we change one part and less than $300.00 later we was up and running again. From Mark, to Taylor, and then on to Emanuel the whole experience was professional and I will be a customer for life. Hopefully not often though. Great working with you guys!.

Brian
Alex was just wonderful. He explained everything did a great job and was friendly and courteous. Very professional in every way.

Satisfied Customer
They were very professional and clean. Also did a great job on my air conditioning my house feels great.

Satisfied Customer
Great service and knew exactly what to do. Kyle, was very nice! When I need a plumber, I'll call 1-800-plumber and ask for Kyle

David D.
"1-800-plumber +Air is an A+ company !!! Our plumber was Robert , he was very knowledgeable and friendly! He was efficient and got the job done !l fixed two toilets for us! Thank you so much!! I highly recommend"
Diana M.

Wow wow wow, Paul was excellent. Fair price, honest, did everything he said he would do and more. Fixed a line not slopped and 2 breaks at the tap. I recommend this business any day of the week. Excellent. I will use them for all my plumbing needs. He let me use my online coupon.

Debra's Passion Boutique
Very professional, friendly, and on time.

A M.
Tony and Carlos are awesome in what they do. They did a great job on about 20 different projects for my family and me. They did security lights patio lights front porch lights. Ran all the electrical for our new master bath remodel. Added on some new interior lights and changed out some switches. I have light where there once was darkness. Thanks guys.

Satisfied Customer No surprise
costs at the end of a job On-Time
Committed to on-time arrivals