Your Professional
SERVICES
Our Top Emergency
Services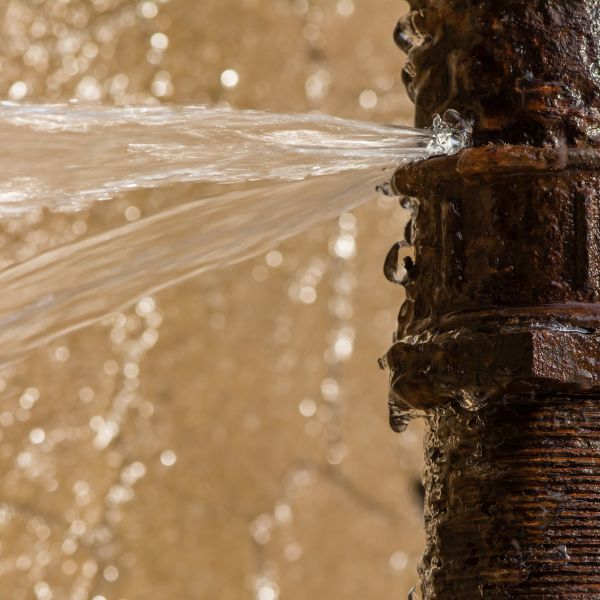 Water Leaks
1-800-Plumber +Air of Plymouth
If you have a noticeable water leak currently, shut off your main water valve to stop it from causing any more damage. A water leak isn't just an annoyance. It can cause costly damage through mold and structural damage to your home while also hurting your electrical appliances as well. If you have a water leak, or suspect a water leak, make sure you call a professional plumber to help you remedy the situation. Not sure if you've got a water leak? Read on to see the signs and know how to avoid or fix it.

Ready to
GET IT FIXED?
Contact Us Now!
How can you tell if there's a water leak?
If you suspect you have a water leak, but can't see it, you may be correct. Water leaks can be sneaky in the way that they can happen without being in clear view, and that can run up your water bill, or damage your home or cause mold. All things we don't want in our homes. So how do you find these water leaks? Read on below.
Check your water meter
First, let's identify if you've got a leak. You can do this by checking your water meter. Turn off all the water in your house. Make sure all faucets and showers are off. Turn off your washing machine or dishwasher and any other appliance that uses water. Now, look at the water meter. If the meter is moving at all, that means you have a fast moving leak. If the meter isn't moving, but you still suspect a leak, give it an hour or two without using any water and see if it has moved at all. If it has moved after that time and you still haven't used the water, that means you could have a slow moving leak. This leak can be within the walls or even underground. You've got piping in your house throughout the walls and underground in the yard. To find these leaks, you'll need to get a licensed professional plumber out to your house. Don't try to dig up your own yard or get through your own walls. This could lead to pipes breaking and a much bigger problem than a small leak.
Check your water usage
Check out how many gallons you're using each day. The average person uses 80-100 gallons per day, and you can find this usage on your water bill. If your home is using way more than that, that's a good indicator there could be a leak somewhere.
Keep an eye on water bills
If your water bill is significantly higher than it was a month ago, this could be a sign you've got a substantial leak. However, if it's a slow moving leak, it could affect your bills without you knowing long term. If you suspect your water bill is too high and always has been, or you've got signs of water damage within your home, like bulging wallpaper or brown stains, get a professional to check out your pipes.

Check your toilets
To test for leaks within your toilet, add a few drops of food coloring to the tank (the top part with clean water). Wait ten minutes, and if after those ten minutes you have the food coloring in the bowl, that means you've got a leak in the tank allowing water to drain constantly.
Check for wet floors
If you're walking across your carpet and there's suddenly a wet spot, and you know there isn't a spill and it wasn't the pet having an accident, this is a sign you've got a leak in the home somewhere. You can soak it up with a towel, but this won't stop the root of the issue. A leak that continues to leak will cause mold, which is toxic to breathe in. Leaks need to be taken care of immediately before they cause structural damage to the home which is costly in damage.
Foul or mildew smells
An unpleasant smell in your home is often due to mold or mildew, which needs to be taken care of immediately because it's not safe to breathe in. If you're smelling mold or mildew, don't try to just cover it with Febreze. Mold that isn't taken care of can spread. You'll want to call a professional as soon as possible to help you take care of this smell and the mold.
Wet spots in the yard
If you've got a spot in your yard that is always wet, like a puddle, or if there is substantial growth in just one patch, this is a sign you've got a leak underground and this extra water is either resting on the surface of the yard, or supplying a patch of grass with extra water to make it grow faster than everything else. Worst case is that it could be a sewage pipe, which will act like fertilizer for the plants at first, but it is toxic to humans to have raw sewage leaking into the lawn. Over time, it will destroy the lawn and be hazardous to breathe in. If you've got indication of a leak in your lawn, make sure to call a plumber to check out the situation.

Wall cracks
If you've got cracks in your walls, this could be from a constant slow water leak slowly degrading the foundation of your home. Over time, this will cause the walls to shift, causing the cracks you're seeing. You'll never feel these slow shifts, but your home will. If you've got these cracks, it's best to call a plumber to get the situation taken care of to make sure it's safe for you and your family.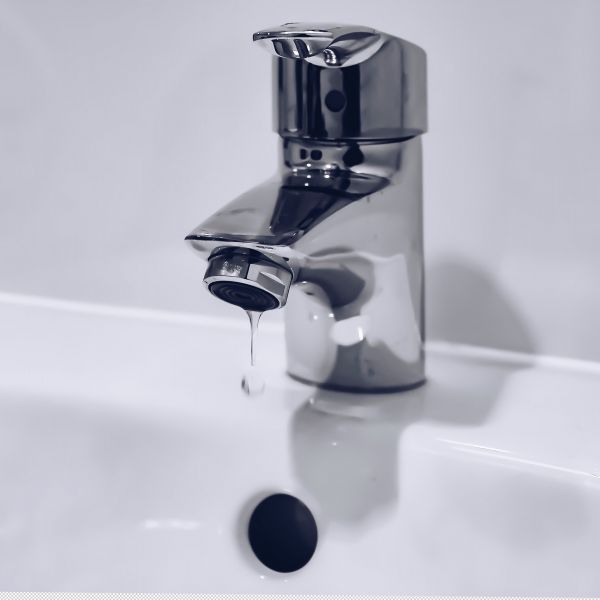 How can you tell where the leak is coming from?
This is where a professional plumber comes in. If you can't see the leak for certain, it's best to call a professional because they have the tools they need to check your house without destroying your lawn or your walls. Call a professional if you suspect a leak and they can help you find it and fix it.
What to do if you have a water leak?
If you've got a leak you can see, shut off the main water supply to your home and call a professional immediately to help you. The leak has to be taken care of immediately because if not, it can cause damage to your home, like rotting wood and mold, and both of these are dangerous to you, your family, and your home.
If you have a water leak, call us!
A water leak situation can be stressful, but we make it as easy to fix as possible. If you need a leak fixed immediately or you suspect you have a leak and can't find it, give us a call at 1-800-Plumber +Air of Princeton! We've seen it all, and we are happy to help keep your home safe and running correctly. Contact Us 24/7, any day, any time, because we care about your home.
Although plumbing is an extremely expensive repair, these guys always get it right and make it as painless as possible.

Satisfied Customer
He was everything you want in a employee!!! He was professional, kind, informative, patient, and very clean.

Ann B.
I was very impressed with Nick and that he was very professional. This was the first time we had used 1-800 Plumber and it wont be the last. Nick went above and beyond. read less

Satisfied Customer
EMANUEL REYES IS GREAT!!!!!!!!!!!!!!!!!!!!!!!!!!

Kathleen E.
Chad C. with 1-800-plumber really cared. He was extremely thorough and made sure the job was done correctly. Would definitely recommend him!

Kathy Y.
Swayze did a great job and was very courteous polite, and knowledgeable .

Satisfied Customer
Kyle Urban is great! He does beautiful work and is a great guy! We will request him personally from now on.

Kelly W.
Emanuel came out to inspect why our commode was not flushing properly. After an inspection he describer the options. Since the commode was over 40 years old we picked the option to replace the commode with a new one. He Asked several questions about what we would like and the showed us two options. We picked the one that we liked and he obtained the commode from the ware house and installed it the same afternoon.. He completed the installation and did a great clean up of the area and answered answered all of our questions. I fully recommend Emanuel and 1-800-Plumber of Pearland

Steve E.
Great service. Professional. Let everything nice and clean. Consistent experience.

Sonya W. No surprise
costs at the end of a job On-Time
Committed to on-time arrivals