Your Professional
SERVICES
Our Top Emergency
Services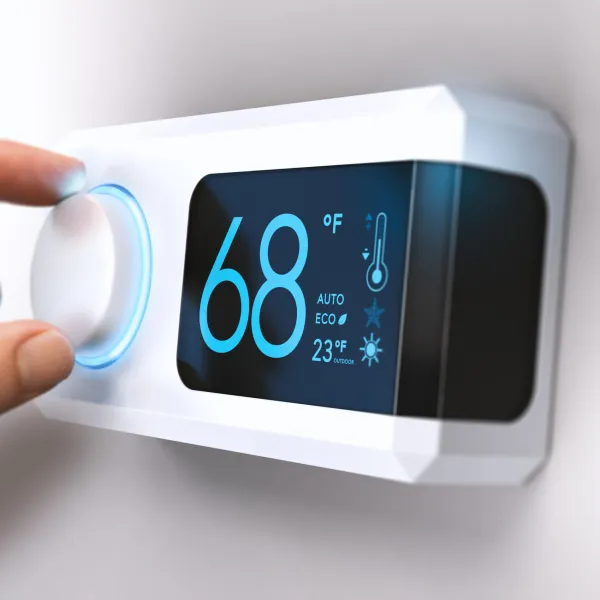 The Only Thermostat Replacement Guide for Plymouth, MN

Understanding your thermostat and ensuring it works is extremely important for your comfort. Before we get started, we wanted to offer a quick tip. Did you know that turning your thermostat back 7-10F for 8 hours can save you 10% on your electricity bill?
In this post, you'll uncover the best guide on your thermostat replacement. Let's discover the methods to help you replace your thermostat.
1. Thermostat Replacement Prices
Do you think you need an electrician for your thermostat? Think again! Many plumbing professionals will certainly assist in installing your thermostat. They can assist you in changing your old thermostat with only 2 wires.

Don't suffer from heating or AC issues, extreme weather can cause harm to you and your loved ones. To replace a thermostat in Minnesota can range from the high $900s to mid-$1000s. This includes labor and the thermostat itself.
2. Just how to Change an Old Thermostat?
First, you'll need to shut off power to the thermostat. You can do this by locating your circuit breaker. This is an important step to ensure your safety.

Next, remove the screws that hold your thermostat to the wall. Pull the thermostat away from the wall. You will see a few wires that you need to address. Pay attention to how the old thermostat is wired; you may consider taking a picture.

See where the wires are connected. There should be a cable for the A/C, and also one for the water; which are attached to the thermostat's screws.

Usually, you'll see the screws marked with letters. Before you remove any wires, you'll want to cover up the wiring with masking tape. Write the letter from the screw on top of the tape.

You can use a screwdriver to loosen up the screws. Take the wires out from the screw.

Remove the mounting-plate screws and remove the thermostat from the wall surface. Reuse your old thermostat.
Placing your New Thermostat

Your new thermostat should come with stickers. Place the stickers onto the wires. You can reference the old thermostat's wiring and check your new manual. You'll then need to loosen the terminal screws.
Place the new base over the wires and make sure it's level.
Next, drill the holes making sure to follow the directions in the manual. Place the plastic inserts into your wall.
You can then use a combination stripper to trim the wires if necessary.
Once it's connected you can activate the power back on.
Checking the Functionality

As soon as you've figured out just how to change out your old analog thermostat with a digital thermostat, you're practically prepared to go. But first, let's check to make sure it is working properly.
You can set the thermostat to your furnace. The AC will come at a different time. Let them have 5 minutes to activate. If it's not working correctly take a look at what you did and make sure no steps were missed.
At times, you may need to reset the thermostat. You should find a button that allows you to reset it.
Once you check to make sure it is functioning, you'll need to program your thermostat. This is where you need to check the manual for specific instructions, depending on your new thermostat.

A programmable thermostat is your best option to save on your electricity bill.
Ready to
GET IT FIXED?
Contact Us Now!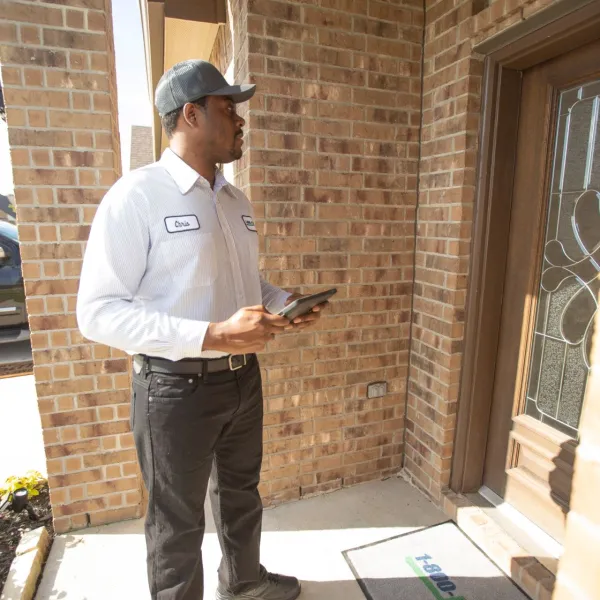 Exploring Thermostat Replacement in Plymouth, MN

After reviewing this overview, you must have a far better understanding of thermostat replacement.

Do you need assistance with cooling and heating services in Plymouth? Call us today, we can come out and survey your area and are available 24/7.
Had a problem with my drain. Representative came out and knew exactly what was wrong. They fixed it the problem fast and customer service was great! Will definitely use them again!

Adrian B.
I was very impressed with Nick and that he was very professional. This was the first time we had used 1-800 Plumber and it wont be the last. Nick went above and beyond. read less

Satisfied Customer
He is very professional and very respectful.

Satisfied Customer
Nick did a great job and very nice and professional. Thanks

Evonne H.
Very professional, friendly, and on time.

A M.
I cannot thank Nick enough for taking care of my plumbing inspection and fixing those shut off valves. He s a true professional and have a wonderful future ahead of you! God bless you and thanks again! read less

Satisfied Customer
I really appreciated Manolos attitude and the way he had patience for all of my questions and never seemed like he was rushing or annoyed with me. He took the time to reexplain it to my husband when he got home. I didn't feel pressured into spending more money or like he was trying to just sell me stuff. I felt like he really took his time and that I was his priority. Thank you for having great service.

Satisfied Customer
We had to have someone come out today due to a sink and toilet leak. Swayze McLauglin was our plumber and he did a great job explaining the problem and how we could get it fixed. He was great at explaining price as well as what he was doing. Swayze was friendly and professional while he was here as well as working in these trying times with COVID-19 he followed all procedures and was great. We will be using yall the next time we need someone. Thank you so much Swayze for all your help!

Satisfied Customer
Kyle provided excelleent service as he always does. I have had some tricky plumbing problems and he has always solved the problem with efficient service and winning personality. He did a beautiful job on my pipe. He takes a lot of pride in his work .

Ruth L. No surprise
costs at the end of a job On-Time
Committed to on-time arrivals