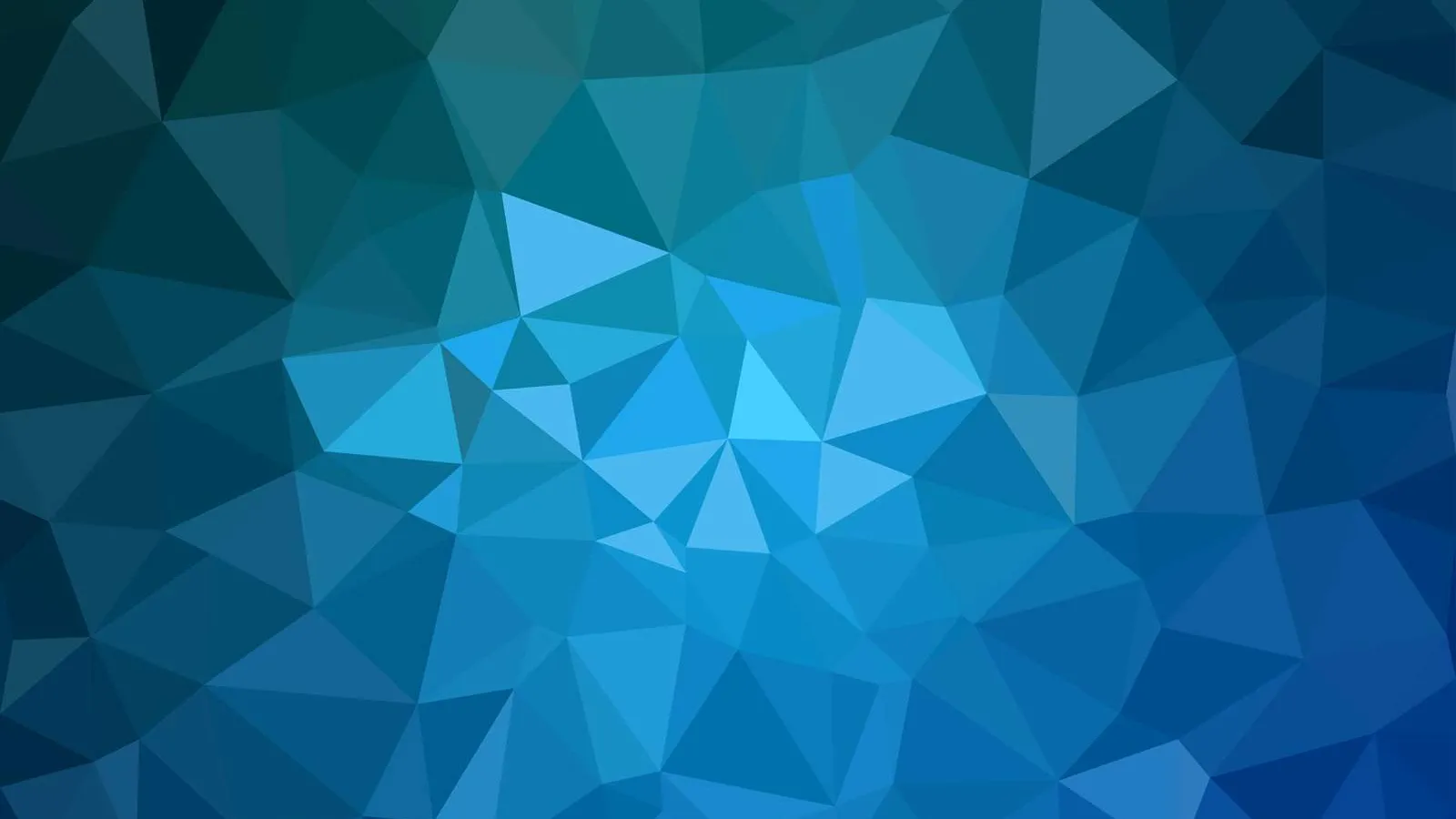 Your Professional
SERVICES
Our Top Emergency
Services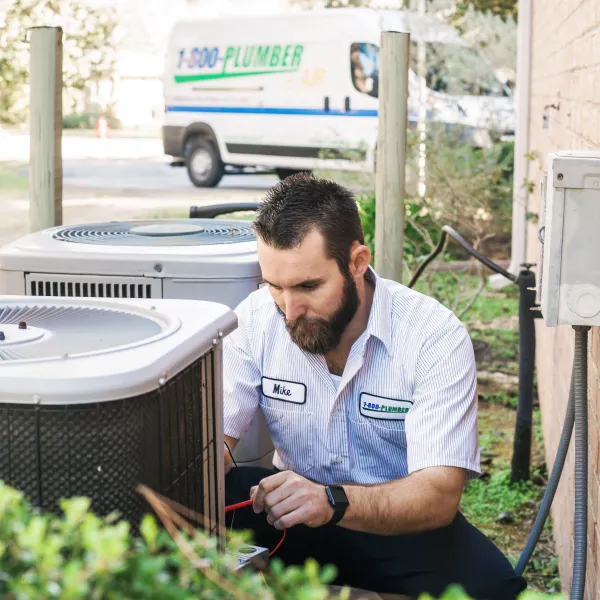 When should you have your a/c unit serviced in Plymouth, MN

When was the last time you had your ac system checked by a specialist? If you have not put much thought into this, it is time to pay attention to your system and put it on a regular schedule. A poorly kept A/C device can invite unwanted health hazards into your house.
The typical lifespan of a unit is around 12 to 15 years, albeit sometimes, they may last longer. How do you get the longer lifespan? You take time to ensure you are on a proper maintenance schedule and stick to it! Developing and knowing your a/c unit upkeep schedule is a must.
The filters and various other parts of your system undergo enormous wear and tear. This begins to impact your system as a whole and will shorten the lifespan. Regular maintenance can slow down this wear and term as well as guarantee the maximum performance of your ac unit. Also, many times, it can boost its lifespan and decrease the chances of an expensive or costly repair.
Wondering how often you should call your local Plymouth, MN pros? Here's what you should know about routine maintenance and why it matters!
Is Ac System Upkeep Really Needed?
Even older a/c unit with damaged electric motors or dirty filters can work by increasing the power. Because of this, many customers do not realize the decline in performance for months and even years. When they do realize it, they end up with sky-high electricity bills
Normal checkups can facilitate in uncovering possible issues prior escalating. A seasoned HVAC team in Plymouth, MN will take the actions required to enhance your air conditioner performance as well as its effectiveness.
Depending on the issue, they may change the filters, clean the AC device, add Freon, and conduct additional maintenance (as needed).
A poorly maintained AC unit can also affect your health. Over time, dust and debris can clog the filters and accumulate inside the unit. This may increase your risk of asthma attacks, allergic reactions, and difficulty breathing.

Routine maintenance may help prevent these problems and reduce the frequency of asthma attacks. Furthermore, your air conditioner can decrease indoor humidity, as well as the amount of airborne pollen entering your home. That is, if you maintain it properly.
A longer operational life, reduced repair costs, decreased energy costs, and decreased health hazards are all benefits of regular scheduled maintenance.
Setting up Maintenance: How Often Should You Call the Pros?
Since you have learned the importance of routine ac service; your next question may be "how often should I call"
Preferably, contact your local 1-800-PLUMBER +AIR in Plymouth, once a year. We recommend doing a springtime check to ensure your unit is working in time for the summer.

If you discover any kind of early warning signs, it is advised that you quickly reach out to the HVAC company (such as 1-800-PLUMBER +AIR in Plymouth). These red flags may include odd sounds, strange smells, increased electricity costs, and more
Here are a few indicators:
Uneven cooling through your house

Warm air

Weak airflow

Mildew like scent

Water leakages from the A/C unit
A weak airflow, for example, may indicate problems with the condenser unit, vents, or registers. It may also be due to clogged filters or blocked ducts.
The longer you wait to call for help, the worse it gets. An HVAC professional can check the ductwork, blower fans, and other parts to detect the source of your AC problems
Ready to
GET IT FIXED?
Contact Us Now!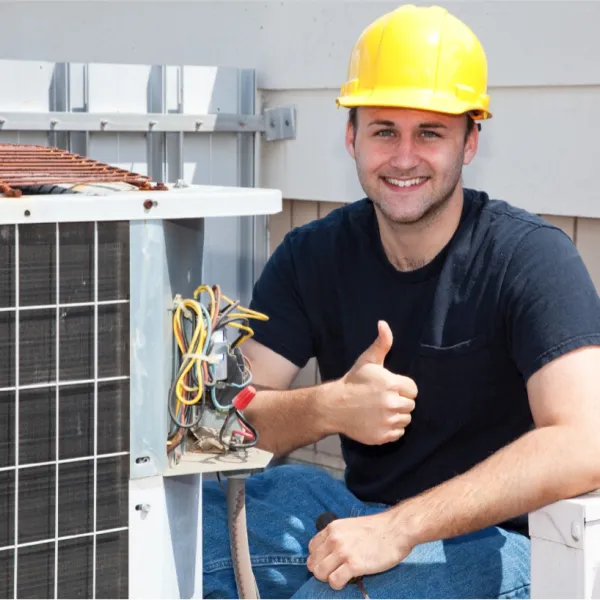 Ensure your system is functioning properly

Like all devices, your ac has a limited lifespan. When you neglect to perform routine maintenance, you shorten the lifespan of your system. Shortening the lifespan of your system will lead to faster replacement and increased cost.
1-800-PLUMBER +AIR in Plymouth, MN can examine, clean, and disinfect your Air Conditioning system to guarantee it functions ideally. We're available 24/7, whether you're dealing with a damaged A/C system, blocked drains, or pipes troubles. Call us today to discuss your needs!
Swayze did a wonderful job.

Satisfied Customer
Mason with 1-800-Plumber first listened to my issues and past experiences with other plumbing companies. He did a thorough diagnosis of the problem and found a solution, the correct solution which wasn't the most expensive solution. Thanks for your honesty Mason.

Carolyn P.
Enes provided a very thorough and professional inspection, assessment and proposal for my sewer drain replacement.

Rany W.
1-800 Plumbers Sugar Land is the best!! Hector the owner and his team of men, specifically Chad were great! Very friendly, thorough, fast, and I didn't feel like I was being taken advantage of or robbed.

Erinn D.
I would like to recognize both Taylor and Emanuel for both outstanding customer service, professionalism,and craftsmanship on a recent repair at my home.

Alan J.
Very professional and knowledgeable. The office staff communicated well and were helpful and courteous. We had a major plumbing job done. The cost for all they did was reasonable. The service pro tech, Emanuel Reyes did a great job! We will definitely recommend 1-800 plumber of Pearland,

Wanda N.
Nick did a great job and very nice and professional. Thanks

Evonne H. No surprise
costs at the end of a job On-Time
Committed to on-time arrivals