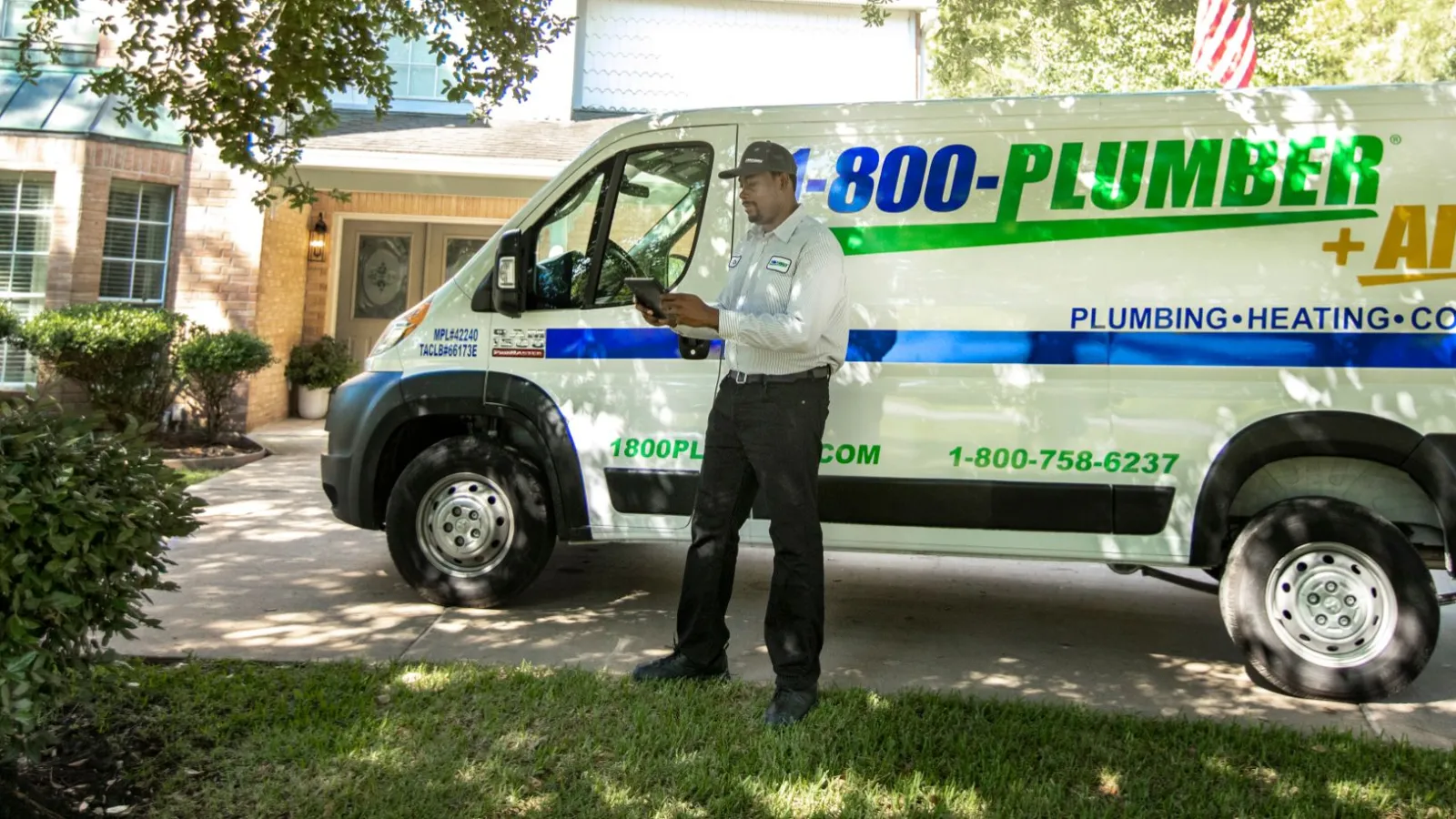 The Name You Trust for your
PLUMBING REPAIRS
Having a
HOME EMERGENCY?
Call or Find Your Nearest Pro!
The zip code you entered is not associated with one of our locations. Please visit our Locations page to find your closest location.

Your Professional
SERVICES
Our Top Emergency
Services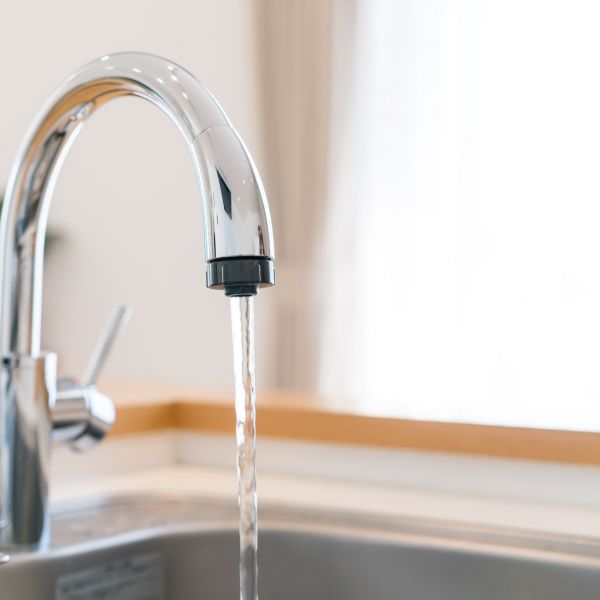 1-800-Plumber +Air of McKinney | Plumbing Services
A home without a functional plumbing system isn't much of a home at all. After all, water is necessary for the facilitation of everyday tasks and if the plumbing system isn't working properly, these tasks will go unfinished.
Unfortunately, plumbing systems are fallible and can suffer issues at times. Fortunately, there are plumbers available to help rectify these issues. If you ever need a plumber in McKinney, Texas, we here at 1-800-Plumber +Air can help you.
We offer a variety of plumbing services, from installation to maintenance and repair. Serving both residences and commercial properties, we'll do everything necessary to keep your plumbing system in top working order.

Ready to
GET IT FIXED?
Contact Us Today!
Create a Pool of Suitable Candidates
First and foremost, you need to create a pool of suitable candidates. Of course, this necessitates finding those candidates first.
You can start by asking around your family and friends. You might know someone that has a recommendation for you.
In addition, you can search Google, typing something to the effect of "plumbing in McKinney". This should give you a list of plumbers in the McKinney area, along with customer reviews and star ratings. Read these reviews and star ratings to determine which plumbers to put in your pool.
Assess Experience
As far as plumbing goes, work experience is of huge importance. Typically, the more experienced a plumber is, then the better quality of work he or she will provide. Conversely, if a plumber has no experience, he or she is likely to provide work of exceedingly low quality.
Your plumber should have a minimum of 2 years of experience in the field. This is generally a sufficient amount of time for shaking off mistakes and honing necessary skills.
See Proof of Insurance
Plumbing work takes place inside of the client's residence or business property. As such, when this work is being performed, there's always a risk of damage being done. Even the best of plumbers cause unintended damage from time to time.
The important thing is that this damage is backed up by insurance. If a plumber has insurance, the damage that he or she does will be paid for in full, without any resistance.
If a plumber doesn't have insurance, however, you might have to pursue legal action in order to get him or her to pay for the damages caused to your home. That's the last thing you want to do, as it's stressful, time-consuming, and expensive.
So, before hiring a plumber, make sure to see proof of insurance. You'll want to see not only general liability insurance but workers' compensation insurance as well.
Look Up Certification
In the state of Texas, plumbers are required to be licensed with the state. This licensure indicates a sufficient level of skill and knowledge, and also shows that a plumber has performed plumbing work in the past.
You should never hire a plumber that's not certified by the state. Doing so leaves you vulnerable to a bevy of different scams.
To look up whether or not a specific plumber has certification, simply head to the Texas license lookup tool. Type in the plumber's name or business and see if a license pops up. If it does, he or she will be good to go.
Inquire About Services
Different plumbers provide different services. Whereas some may focus on drain and sewer cleaning, others may focus on installing and repairing piping. There are also plumbers who provide all plumbing services, from drain cleaning to repiping to appliance installation and more.
When looking for a plumber, you need to ensure that he or she provides the services you require. How can you determine this? In most cases, you can just look at the prospective plumber's website.
Most plumbers keep a list of their services on their website. If a prospective plumber doesn't list his or her services on the website, you should just make a call and ask.
Obtain an Estimate
There is no price regulation on what plumbers can charge their clients. They can charge as much or as little as they want to charge. As such, before choosing a plumber, you need to obtain a few estimates.
Simply call up your prospective plumbers and ask for a quote on the services that you require. Any reputable plumber will provide you with a quote without resistance.
Once you've obtained several quotes, compare them against one another. Then, choose a price point that fits within your budget.
Note, you should be cautious of quotes that are exceedingly lower than the others. If an estimate is extremely low, it's likely indicative of poor service.
friendly, knowledgeable, helpful and courteous

Satisfied Customer
Positive: Professionalism , Punctuality , Quality , Responsiveness , Value

Satisfied Customer
Chad was very informative and professional. He and his co-worker are a very rare breed in that they fully prepared to go to work and get the job done right then. I would definitely recommend and use again Chad an 1-800-plumber.

Kenneth C.
This is a very professional and helpful team! Would definitely recommend to all my friends and family in the Houston area!

Tyler S.
Justin and Richard from electric cane. Did a superb job! Highly recommend always!

Satisfied Customer
z was fantastic! Very nice and easy to talk to and he explained everything perfect! Very professional! I would recommend him to anyone !

Satisfied Customer
Excellent work by all, starting with the ease of making an appointment, the arrival of the service crew in a timely manner. They were on neatly dressed, very pleasant, explained everything and took the little extra steps to make the visit a success. I have used this plumber three times now and have always had exceptional service from them.

Jan C.
Swayze did a great job and was very courteous polite, and knowledgeable .

Satisfied Customer
Kyle was efficient and professional when handling my faucet water leak. He was an expert problem solver to my numerous problems. Success!

Cheryl S. No surprise
costs at the end of a job On-Time
Committed to on-time arrivals
A Variety of Plumbing Services to Utilize

Here at 1-800-Plumber +Air of MckInney, we provide a variety of plumbing services. Our services include the following.
Drain Cleaning
Drains are subject to all sorts of items, from hair to toothbrushes to miscellaneous grime and more. Over time, they can become clogged and restricted. As such, every once in a while, they need to be cleaned thoroughly.
If you ever need help in cleaning your drains, we here at 1-800-Plumber +Air of McKinney can help you. We can remove both small clogs and big, ensuring that your drain is 100% open and ready for passage. Give us a call now!
Sewer Cleaning
Over time, sewage can build up within a septic tank or sewer line. If it's not cleaned in a timely manner, it can back up, resulting in a troubling and unsanitary mess.
If you ever need someone to clean your septic tank or sewer line, our plumbers can assist you. If need be, they can even install new models for you. Contact us now to discuss your needs!
Water Heater Service
Homes and businesses need hot water. Without it, we wouldn't be able to cook or wash dishes effectively or even shower comfortably. Ergo, the importance of the water heater.
Our plumbers provide all types of water heater services, from installation to maintenance to repair. Regardless of your water heater's make and model, we can help you with it.
Gas Line Services
Plumbing systems aren't all about water. They include gas, oil, and propane as well. After all, you need something to fuel your oven range, furnace, and other such entities.
If you ever need assistance with gas lines, the plumbers with 1-800-Plumber +Air are the people to see. Not only can we repair gas lines but we can also help to install new ones. Give us a call to discuss your needs!
Leak Repair
Whether it's coming from a pipe, an appliance, or otherwise, if your plumbing system is leaky, it needs to be repaired. Failure to repair a leaky plumbing system will result in water damage, which can cost you thousands of dollars in repairs over time.
The plumbers here with 1-800-Plumber +Air are well-versed in the repair of plumbing leaks. So, whatever problem you're facing, give us a call. We'll have it fixed in short order.
Repiping
Water pipes can last for an exceedingly long time but they're not infinite. They will eventually need to be replaced. When this time comes, our plumbers will be able to assist you.
Not only can they replace small sections of piping but, if necessary, full piping systems. Contact us to discuss your needs!
Kitchen Plumbing Services
Looking to install new faucets? Maybe you need a new sink? Or perhaps you need help putting in a new dishwasher?
In any case, if you need kitchen plumbing services, we're the people to see. Our plumbers will not only install, repair, and maintain kitchen plumbing entities for you, but they'll also give you a number of options to choose from. Call us now to discuss your needs!
Bathroom Plumbing Services
No room needs the plumbing system more than the bathroom. From toilets to sinks to bathtubs and more, bathrooms run on water.
If you ever need help with the plumbing system in your bathroom, the plumbers here with 1-800-Plumber +Air can help. We offer installation, maintenance, and repair services, and will ensure that your bathroom meets your particular specifications.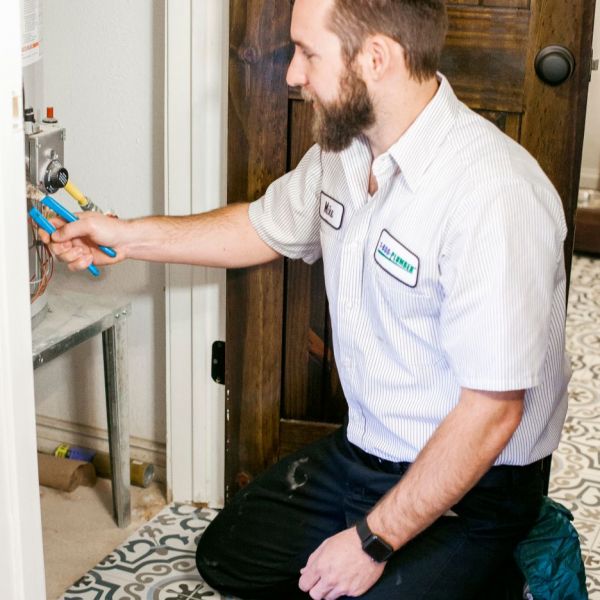 1-800-Plumber +Air for Your McKinney Plumbing Services
If you need McKinney plumbing services, there's no better company to call than 1-800-Plumber +Air. Our team of experienced plumbers is skilled, insured, and licensed, and can facilitate all of the plumbing tasks reviewed above.
Whether you need plumbing installation, maintenance, or repair, we will accommodate you. Contact us now to discuss your needs or call us at 1-800-Plumber +Air of McKinney!