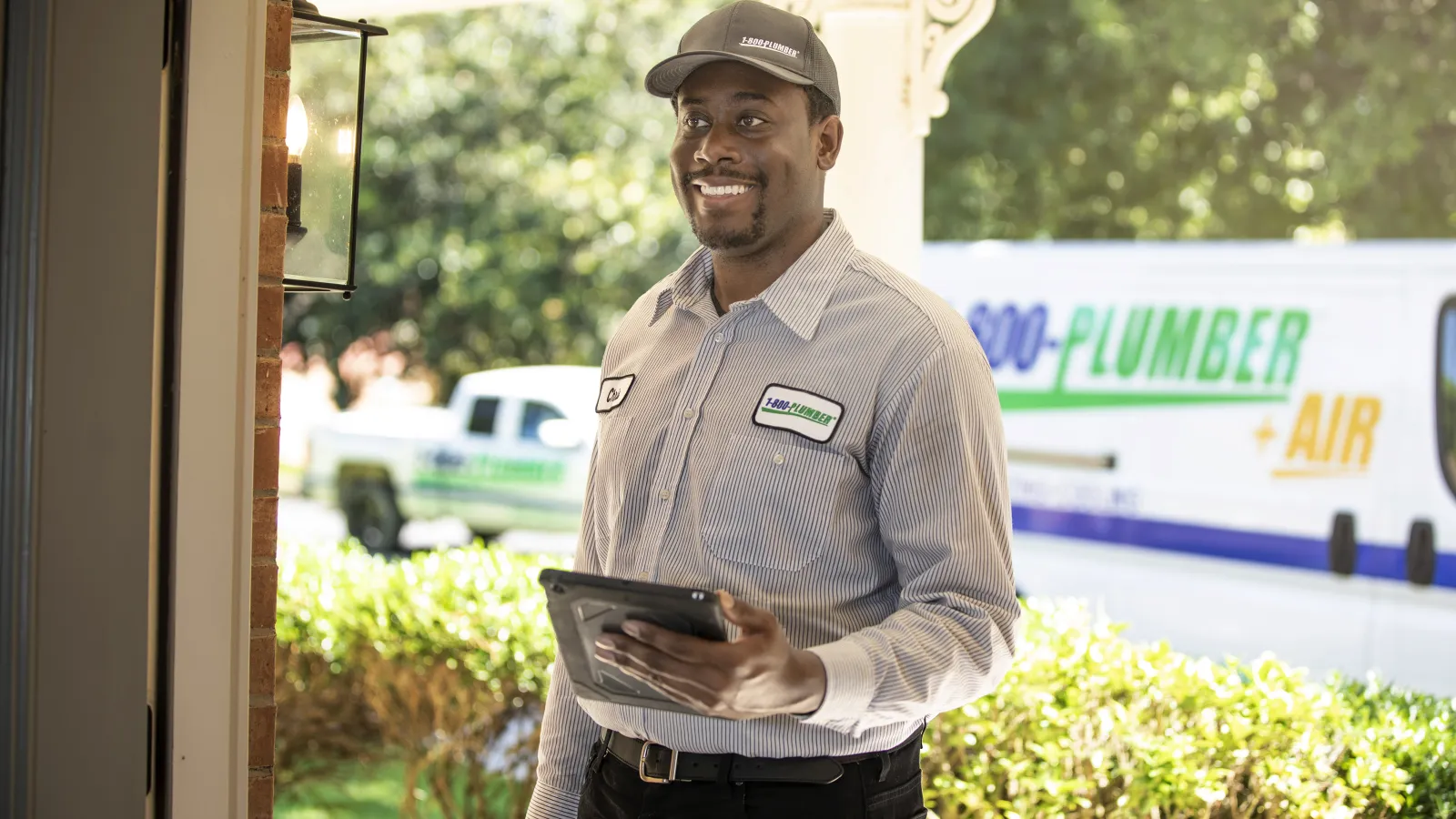 Amarillo
EMERGENCY FURNACE REPLACEMENT
Having a
HOME EMERGENCY?
Call or Find Your Nearest Pro!
The zip code you entered is not associated with one of our locations. Please visit our Locations page to find your closest location.

Your Professional
SERVICES
Our Top Electrical
Services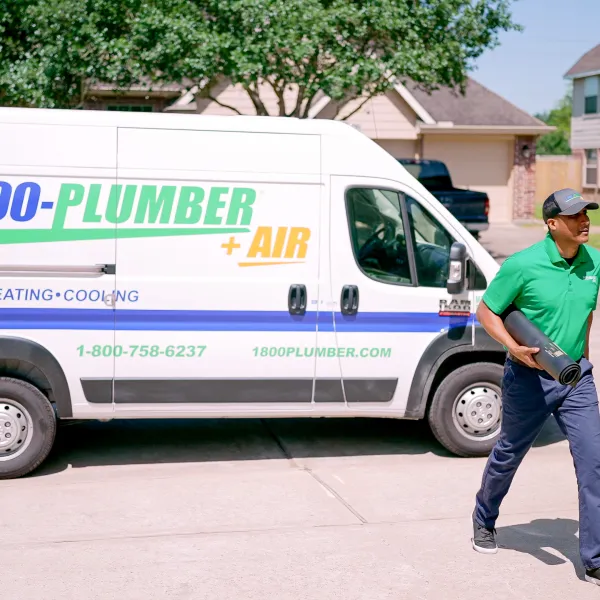 Heater/Furnace Replacement in Amarillo
1800-Plumber + Air & Electric of Amarillo

Signs That It's Time to Replace Your Heater/Furnace
You might be thinking that it's obvious to tell when it's time to replace your heater or furnace. Most people think that as long as their heater is running, it doesn't need to be replaced. However, things aren't always that straightforward. Just because your furnace is puttering along right now doesn't mean it will be able to keep up in the middle of winter. Let's look at a few signs that it's time to replace your heater or furnace.
Check the Age of Your Furnace
Like all electric or gas appliances, furnaces aren't meant to last forever. A good furnace will survive anywhere from 15 to 30 years, but problems will get steadily worse as time goes on. Once your furnace or heater gets to the 15-year mark, it's time to keep an eye on it as problems are likely to begin.
Loud or Unusual Noises From Your Heater/Furnace
Furnaces and heaters are designed to make a small amount of noise when they operate. The fan inside the furnace makes a slight hum or whoosh, and you'll also hear air blowing through the ducts. However, if you start to hear popping, rattling, screeching, loud humming, clicking, banging, or other unusual noises, there's a chance that your furnace is near its end.
Frequent Repairs
The older your furnace gets, the more likely it is that you'll have frequent repair bills. If you HVAC serviceman becomes a regular at your home, you'll likely be better off replacing your furnace than continuing to repair it. You should never go broke on repair bills when it comes to your HVAC equipment.
High Energy Bills
Along with higher repair bills, you'll likely encounter higher energy bills as well. High energy bills are because your furnace is no longer running as efficiently as it once did. Inefficiency combined with frequent repairs and old age is a triple threat indicating your furnace or heater is nearing its demise.
Temperature Fluctuations Throughout Your Home
As furnaces and heaters get older, they start to heat your home unevenly. While this might not be noticeable at first, it will get worse and worse as your furnace ages. Before long, one room will be boiling hot while another room will feel like a freezer.
If you notice any or all of these signs with your furnace or heater, it's time to contact us and have your furnace inspected and possibly replaced. Replacing a furnace now can save you big bucks in heating and repair bills down the road.

Important Details About Heater/Furnace Replacement
Replacing a furnace or heater is a big decision and investment that shouldn't be made lightly. It's important to know and understand all the factors that go into replacing a heating appliance so that you know what to expect.
How Much Does a Heater or Furnace Replacement Cost?
The average cost of a furnace replacement is $2,500 to $8,000, depending on a number of factors. The furnace itself will often cost anywhere from $1,000 to $5,000, and the installation will cost $1,000 to $3,000.
What Factors Determine the Cost of Furnace Replacement?
The brand and size of the furnace that you choose as your replacement plays the biggest role in replacement cost. The difficulty of the replacement, time of the replacement, and materials used during the replacement all play a big role in overall pricing.
How Long Does a Furnace Replacement Take?
A furnace replacement can take anywhere from 4 to 10 hours, depending on the job's difficulty. The skilled professionals at 1-800-Plumber + Air & Electric of Amarillo work quickly but never recklessly. We'll take as long as we need to ensure the job is done right.
What Types of Heating Systems Does 1-800-Plumber + Air & Electric of Amarillo Replace?
We replace every type of furnace and heating appliance on the market. Heat pumps, gas or electric furnaces, garage heaters, and anything else you can think of fall within our repertoire.
How to Protect Your Furnace
If you decide that it's not quite time to replace your furnace or heater but want to take protective measures, we can help. We specialize in furnace service and maintenance and can make sure that yours is ready for whatever winter brings our way.
Outside of scheduling regular maintenance with a skilled HVAC professional, here are a few things you can do to protect your furnace.
Change the air filter regularly.

Keep the area around your furnace clear

Have your air ducts cleaned from time to time

Pay attention to the noises your furnace is making as well as its physical appearance.

Contact us immediately if you start to notice any problems with how it's operating.
Who to Call for Quality Heater/Furnace Replacement
No matter what type or size your heater or furnace is, we can service and replace it if necessary. One of the things that separate us from other HVAC companies is that we won't replace your furnace unless it's necessary. Many companies recommend replacing furnaces at the first sign of trouble rather than making small repairs.
When you entrust us with your work, we promise to give honest and trustworthy advice based on what we would do in our own homes. 1-800-Plumber + Air & Electric of Amarillo is the name to remember for furnace/heater replacement and maintenance.
Ready to
GET IT FIXED?
Contact Us Now!