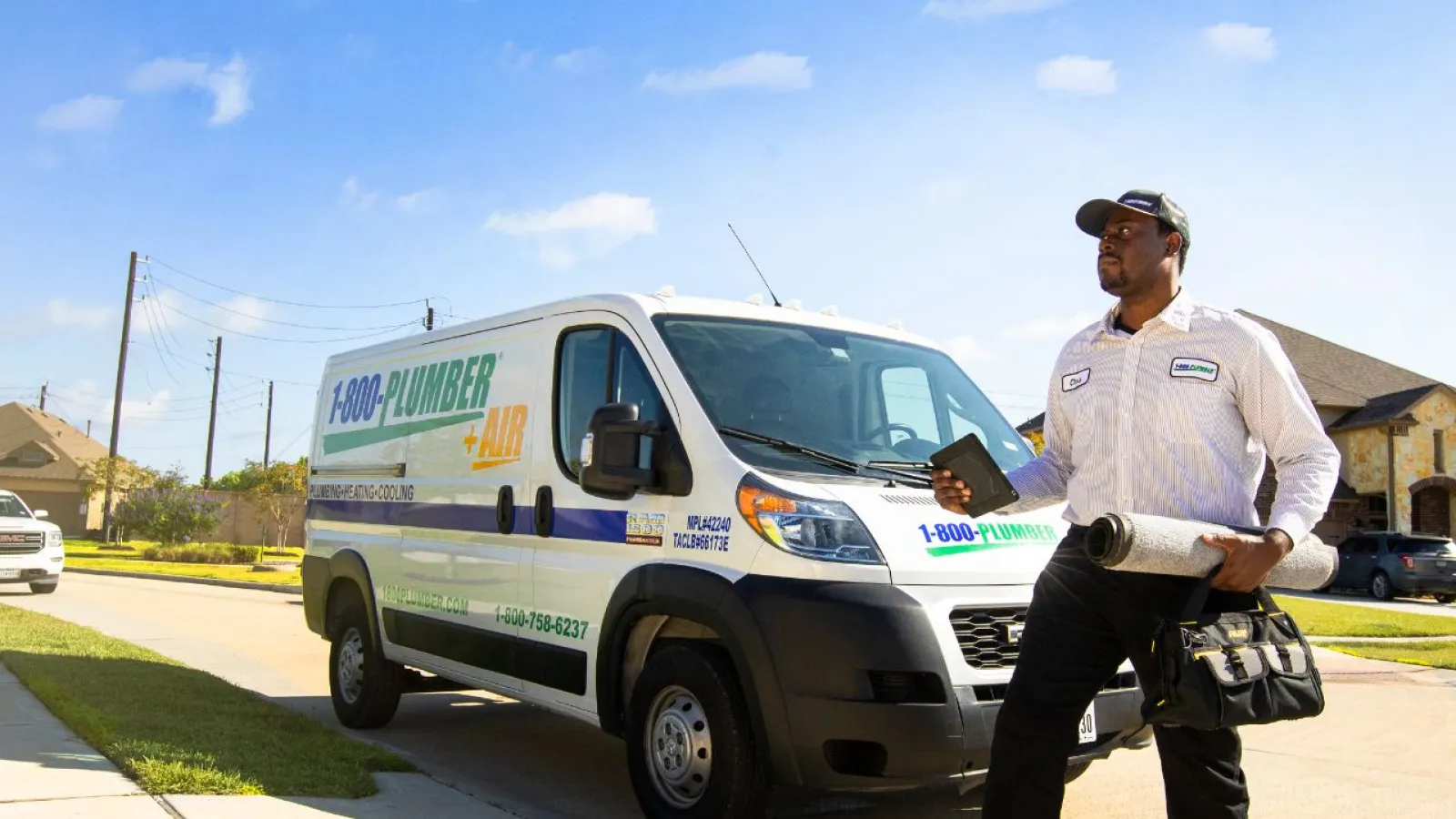 The Name You Trust for your
EMERGENCY REPAIR SERVICES
Having a
HOME EMERGENCY?
Call or Find Your Nearest Pro!
The zip code you entered is not associated with one of our locations. Please visit our Locations page to find your closest location.

Your Professional
SERVICES
Our Top Emergency
Services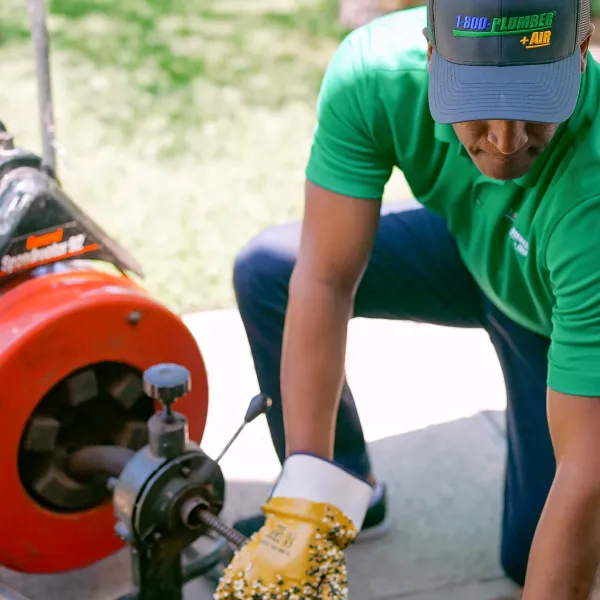 Emergency Repair Services
1-800-Plumber +Air of Scottsdale

We can't anticipate when an emergency will happen, but we can have a plan in place for when they do. Emergency plumbing issues can happen any time, day or night, holidays or weekends, and it's important to find a reliable company that can fix the problem for you immediately so you can go back to enjoying your home the way it's supposed to be. With 1-800-Plumber +Air of Scottsdale, you won't have to worry about emergencies because we're available 24/7 to serve you.
When Should You Call for Emergency Repair Services?
Whether it's your plumbing or HVAC system that requires emergency repair, we at 1-800-Plumber +Air of Scottsdale will respond to your call immediately. We want your home to be safe and comfortable, especially when emergencies happen. To try to stay ahead of an emergency situation, look for these signs:
Water Leaks: You have water leak issues when there are watermarks on your cupboards, skirting boards, or flooring. Another sign your plumbing system might have water leaks is when there are puddles or standing water in your kitchen, bathroom, cupboards or other areas inside your house. Water discoloration, dripping water in your cupboards, and strange smells are all signs of water leaks you shouldn't ignore.
Calling an emergency plumbing service to deal with problems like water leaks is necessary to prevent further damage. Leaks that are not properly addressed can lead to worsening the damage. A professional plumber has the tools and experience to identify the source of leaks.
Frozen Pipes: The freezing weather can affect your piping system and over time, it will cause pipes to burst or crack. If frozen pipes are not caught early, they can cause flooding or leaks. Pipes will burst when it begins to unfreeze and the water runs again. If your pipes burst, you need to turn off your electric and water supply at the mains. While frozen pipes may not necessarily crack, they still need to thaw out to reduce the likelihood of burst pipes.
Blocked Toilets: It's easy to notice you have blocked toilets when toilet waste isn't flushing down or the water is rising each time you flush. While using a plunger can get rid of the blockage, there might be some underlying problems that need immediate attention. If using a plunger to dislodge the blockage doesn't work, contact us so we can provide you with emergency repair services.
Blocked Drains: A sink that isn't draining properly might be blocked by food particles. A store-bought cleaner might solve the problem, but it doesn't offer a long-term solution. Most of these cleaners contain harsh chemicals that can cause more harm to your piping system. A blocked drain may start with a small, almost unnoticeable blockage, but as time goes on, it will get worse.

Heating System Making Strange Noises: When you hear weird sounds coming from your heating system, it can indicate damage that can get worse if you skip repairs. Consider booking an appointment at 1-800-Plumber +Air of Scottsdale to deal with this emergency situation.
Gas Leak: Another serious sign that you need emergency repair services is when you smell gas inside your house. You're at risk of a gas leak if you have a gas-burning heating system. If you catch a smell of sulfur, you should call a licensed plumber immediately to inspect your home for any possible gas leaks.
Thermostat Not Working: If all settings are correct and your thermostat is still not responding, an experienced plumber needs to assess the problem to determine the source and to apply all the necessary solutions for your heating system to work efficiently.
Air Conditioner Not Blowing Cold Air: If your AC isn't blowing cool air, it means that the coolant levels need to be recharged. Another reason that might be causing the problem is the slow leak occuring in your cooling coils. The best way to deal with this issue quickly and efficiently is to have it inspected by a qualified HVAC technician.
There are many issues with your plumbing and HVAC systems that might be hiding in plain sight that is best left to a trained, licensed plumber to spot these problems.


Most Common Emergency Repairs We See
There's a reason why manufacturers highly recommend regular maintenance because when your HVAC or plumbing system fails, costly repairs become inevitable. These problems may occur at the most inconvenient time. If you don't have a reliable emergency repair service to call, you'll have to wait until the plumbing company becomes available. Here are the common emergency repair problems you may encounter.
HVAC Unit Replacement
Your HVAC system is responsible for providing ventilation, heating, and air conditioning. Not maintaining your air conditioner and furnace can lead to expensive repairs or replacement. Conducting maintenance is the best way to prolong your HVAC unit's life. Maintenance also makes these units more efficient.
Sewer Line Repair
Large pipes have to be hidden, so they are buried several feet below your yard. However, if you're staring at one of these pipes, then it only means that there's a problem with your plumbing system. Repairing or replacing a broken sewage or water line can be quite expensive depending on how serious the problem is. Getting the source of leaks will require the knowledge and expertise of a plumber.
Why Call 1-800-Plumber +Air of Scottsdale
While DIY may seem like a good idea, emergency repairs are best left to the professionals. Issues like minor leaks, running toilets, or clogged drains can sometimes be fixed with DIY but if you have a clogged drain or a toilet that backs up, there is usually an underlying issue.
One of the benefits of calling 1-800-Plumber +Air of Scottsdale to deal with an emergency plumbing situation is your guaranteed safety. This is because we are skilled in dealing with all kinds of plumbing issues. We can replace gas or water lines so we can restore your plumbing or HVAC system to the best condition.

We are here to resolve your plumbing problems, and also try to prevent them from reoccurring in the future. Contact us so we can provide you emergency repair services that will properly address your needs.
Ready to
GET IT FIXED?
Contact Us Now!
Finding the Right Emergency Plumbers
Emergencies need to be addressed right away, but you also need to make sure you have the right plumbers. These are some ways to ensure your emergency plumbers are legitimate.
Start Your Search Early
The ideal time to buy a fire extinguisher isn't when a fire has broken out; it's when everything is fine. Every property owner needs to know the name of a good emergency plumbing service. Whether you're maintaining a home or your own business, you need to know the best names in plumbing help.
Look for referrals among your social network and check online reviews to get a better idea of a company's reputation. Call up the company to ask any burning questions you might have, such as about how they charge for emergency services vs. ones during standard hours.
Ask For Licenses
You need to make sure you're only hiring certified and insured plumbers. If it's an emergency, it's tempting to overlook this and just hope everything goes okay. But if it doesn't, you could be held liable for any damages sustained by the plumbers and/or your home.

Not only that, but you can be subject to fines and have difficulty selling your home if it's revealed you had non-permitted work performed. This is a lot easier to catch than you might realize. Be smart, and only hire qualified, professional plumbers, like the ones at 1-800-Plumber +Air of Princeton.
Contact Multiple Companies
During an emergency, you always need a backup plan or two. If your preferred emergency plumber isn't available when you need them, go to your second choice. This shouldn't be a lesser option, just one you can count on in case of a delay.
At 1-800-Plumber +Air of Princeton, we strive to be your number one choice for all plumbing emergencies. We have multiple plumbers available at every hour, so you won't have to wait long for our excellent services.
Avoiding Constant Calls
If you keep having to call plumbers, emergency or otherwise, it indicates there might be something seriously wrong going on. These are some things to consider if your plumbing visits have skyrocketed.
Rethink Your Habits
Some of your plumbing problems might just feel like bad luck, but some introspection can prove otherwise. Are you flushing things that shouldn't be flushed, putting fats, rice, and other clog-starters down your garbage disposal, or using a chemical drain cleaner to unblock your drain. These are all habits to eliminate to keep your plumbing system healthy.
If you're not sure about something, do a few minutes of research. It can seem like a lot to keep up with, but it's really about stopping to think for five seconds. That alone could save you hundreds, if not thousands, of dollars.
Upgrade Your Equipment
Do you keep having problems with your aging toilet or water heater? We understand we can get attached to our appliances, and worry about the cost of replacing them. However, it reaches a point where the frequent calls are so much more expensive than just replacing the system.
Newer systems can pay for themselves with their energy-efficient designs. A low-flow toilet and a tankless water heater use less water, leading to a substantial decrease in utility bills. You don't know what you're missing until you go for the upgrade.
Inspect Your Pipes
Catch leaks early, before they become emergencies. Examine your pipes to see if there's any dripping or moisture accumulation. Notice if they have any rust or other signs of corrosion. If you think you might need repipes or to reline existing pipes, call 1-800-Plumber +AIr of Princeton.
Clean Your Gutters
You need your gutters to be pristine, so rainwater doesn't take up residence on your roof. However, if they're clogged with leaves, that water is going to have nowhere to go. Nowhere that is, but perhaps inside your home.
While it's a little bit of a hassle to clear your gutters, it's nothing compared to the hassle of dealing with water damage from ignoring the problem. Get yourself a sturdy ladder and clean out the debris, or hire a professional gutter-cleaning service.
"Great service ,plumber was very good and did a great job .very happy"
Joseph G.

On time, fast working, and did a great job

Michael R.
I had Kyle U as my plumbing tech. He did a great job and worked really hard to get to the bottom of things (like roots). He was also polite and honest.

Linda D.
The tech was so nice, knowledgeable and efficient.

Satisfied Customer
He was everything you want in a employee!!! He was professional, kind, informative, patient, and very clean.

Ann B.
Swayze did a wonderful job yesterday, he answered all my questions perfectly, was very respectful and took the time to clean up his mess. I am really impressed and pleased with his work. read less

Satisfied Customer
Emanuel came out to inspect why our commode was not flushing properly. After an inspection he describer the options. Since the commode was over 40 years old we picked the option to replace the commode with a new one. He Asked several questions about what we would like and the showed us two options. We picked the one that we liked and he obtained the commode from the ware house and installed it the same afternoon.. He completed the installation and did a great clean up of the area and answered answered all of our questions. I fully recommend Emanuel and 1-800-Plumber of Pearland

Steve E.
Swayze did a great job and was very courteous polite, and knowledgeable .

Satisfied Customer
"1-800-plumber +Air is an A+ company !!! Our plumber was Robert , he was very knowledgeable and friendly! He was efficient and got the job done !l fixed two toilets for us! Thank you so much!! I highly recommend"
Diana M.

fast appointment. service tech was awesome.

Satisfied Customer No surprise
costs at the end of a job On-Time
Committed to on-time arrivals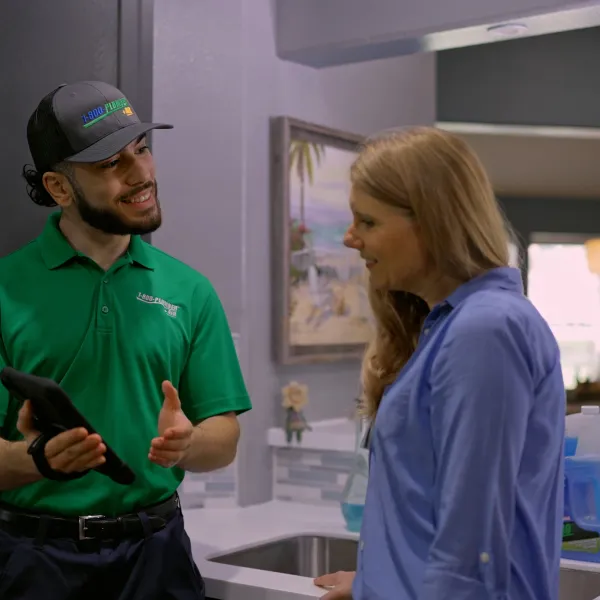 Need Plumbers in Princeton? Call Us
1-800-Plumber +Air of Princeton is your best choice for plumbing in Princeton. We offer 24-hour emergency plumbing services, meaning we can attend to any issue, no matter what the time or day. Contact us today for further information or call us right now for emergency plumbing services.