Your Professional
SERVICES
Our Top Emergency
Services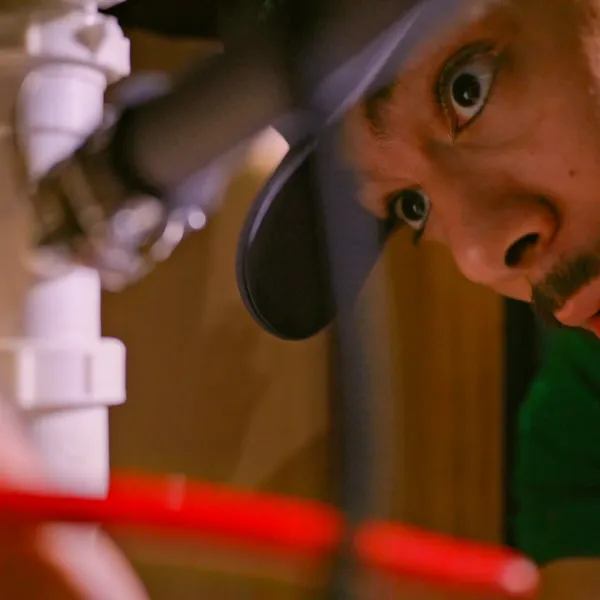 Emergency Repair Services
1-800-Plumber +Air of Scottsdale

We can't anticipate when an emergency will happen, but we can have a plan in place for when they do. Emergency plumbing issues can happen any time, day or night, holidays or weekends, and it's important to find a reliable company that can fix the problem for you immediately so you can go back to enjoying your home the way it's supposed to be. With 1-800-Plumber +Air of Scottsdale, you won't have to worry about emergencies because we're available 24/7 to serve you.
Ready to
GET IT FIXED?
Contact Us Now!
When Should You Call for Emergency Repair Services?
Whether it's your plumbing or HVAC system that requires emergency repair, we at 1-800-Plumber +Air of Scottsdale will respond to your call immediately. We want your home to be safe and comfortable, especially when emergencies happen. To try to stay ahead of an emergency situation, look for these signs:
Water Leaks: You have water leak issues when there are watermarks on your cupboards, skirting boards, or flooring. Another sign your plumbing system might have water leaks is when there are puddles or standing water in your kitchen, bathroom, cupboards or other areas inside your house. Water discoloration, dripping water in your cupboards, and strange smells are all signs of water leaks you shouldn't ignore.
Calling an emergency plumbing service to deal with problems like water leaks is necessary to prevent further damage. Leaks that are not properly addressed can lead to worsening the damage. A professional plumber has the tools and experience to identify the source of leaks.
Frozen Pipes: The freezing weather can affect your piping system and over time, it will cause pipes to burst or crack. If frozen pipes are not caught early, they can cause flooding or leaks. Pipes will burst when it begins to unfreeze and the water runs again. If your pipes burst, you need to turn off your electric and water supply at the mains. While frozen pipes may not necessarily crack, they still need to thaw out to reduce the likelihood of burst pipes.
Blocked Toilets: It's easy to notice you have blocked toilets when toilet waste isn't flushing down or the water is rising each time you flush. While using a plunger can get rid of the blockage, there might be some underlying problems that need immediate attention. If using a plunger to dislodge the blockage doesn't work, contact us so we can provide you with emergency repair services.
Blocked Drains: A sink that isn't draining properly might be blocked by food particles. A store-bought cleaner might solve the problem, but it doesn't offer a long-term solution. Most of these cleaners contain harsh chemicals that can cause more harm to your piping system. A blocked drain may start with a small, almost unnoticeable blockage, but as time goes on, it will get worse.
Heating System Making Strange Noises: When you hear weird sounds coming from your heating system, it can indicate damage that can get worse if you skip repairs. Consider booking an appointment at 1-800-Plumber +Air of Scottsdale to deal with this emergency situation.
Gas Leak: Another serious sign that you need emergency repair services is when you smell gas inside your house. You're at risk of a gas leak if you have a gas-burning heating system. If you catch a smell of sulfur, you should call a licensed plumber immediately to inspect your home for any possible gas leaks.
Thermostat Not Working: If all settings are correct and your thermostat is still not responding, an experienced plumber needs to assess the problem to determine the source and to apply all the necessary solutions for your heating system to work efficiently.
Air Conditioner Not Blowing Cold Air: If your AC isn't blowing cool air, it means that the coolant levels need to be recharged. Another reason that might be causing the problem is the slow leak occuring in your cooling coils. The best way to deal with this issue quickly and efficiently is to have it inspected by a qualified HVAC technician.
There are many issues with your plumbing and HVAC systems that might be hiding in plain sight that is best left to a trained, licensed plumber to spot these problems.
Most Common Emergency Repairs We See
There's a reason why manufacturers highly recommend regular maintenance because when your HVAC or plumbing system fails, costly repairs become inevitable. These problems may occur at the most inconvenient time. If you don't have a reliable emergency repair service to call, you'll have to wait until the plumbing company becomes available. Here are the common emergency repair problems you may encounter.
HVAC Unit Replacement
Your HVAC system is responsible for providing ventilation, heating, and air conditioning. Not maintaining your air conditioner and furnace can lead to expensive repairs or replacement. Conducting maintenance is the best way to prolong your HVAC unit's life. Maintenance also makes these units more efficient.
Sewer Line Repair
Large pipes have to be hidden, so they are buried several feet below your yard. However, if you're staring at one of these pipes, then it only means that there's a problem with your plumbing system. Repairing or replacing a broken sewage or water line can be quite expensive depending on how serious the problem is. Getting the source of leaks will require the knowledge and expertise of a plumber.
Why Call 1-800-Plumber +Air of Scottsdale
While DIY may seem like a good idea, emergency repairs are best left to the professionals. Issues like minor leaks, running toilets, or clogged drains can sometimes be fixed with DIY but if you have a clogged drain or a toilet that backs up, there is usually an underlying issue.
One of the benefits of calling 1-800-Plumber +Air of Scottsdale to deal with an emergency plumbing situation is your guaranteed safety. This is because we are skilled in dealing with all kinds of plumbing issues. We can replace gas or water lines so we can restore your plumbing or HVAC system to the best condition.
We are here to resolve your plumbing problems, and also try to prevent them from reoccurring in the future. Contact us so we can provide you emergency repair services that will properly address your needs.
Nice bunch of guys. Did what they said and did it very well. Explained everything and took extra pre cautions with the Virus outbreak.

Mike P.
Fine young man and as far as I am concerned he can be his permanent tech. He was very polite and he was very pleased with him and will be calling us again to work with Manolo. Manolo needs a pat on the back and he did a good job.

Satisfied Customer
Plugged drain outside of house. Came out the next day, showed us the video of the tree branches in our line, gave me a quote over the phone and I had them start work. Finished in a few hours and left with our system drain restored.

Craig C.
This was THE most painless repair experience! We had a leak in a pipe behind our water heater, spewing water out into space, ugh. Joe and his apprentice, Dan, were here in about an hour or so. They were both so very friendly from the moment they showed up at the front door! After they determined the problem, we discussed the needed repair, and then they began to replace the pipe(s) behind the water heater. This was pretty much an all-day job and I can honestly say it was no problem having them in my home. They were not only professional and courteous employees; they were two very kind individuals, who were also comfortable and friendly around my crazy dogs! I have had nothing but the finest experiences with this company and cannot recommend them highly enough! They are the best!

Barbara H.
Friendly, courteous, knowledgeable.

Marylin L.
Mason with 1-800-Plumber first listened to my issues and past experiences with other plumbing companies. He did a thorough diagnosis of the problem and found a solution, the correct solution which wasn't the most expensive solution. Thanks for your honesty Mason.

Carolyn P.
Positive: Professionalism , Punctuality , Quality , Responsiveness , Value

Satisfied Customer
Had a plumbing issue on a Sunday afternoon. Joey came out and got the problem resolved. He was very courteous, professional and knew exactly what to do.

Satisfied Customer
Excellent work by all, starting with the ease of making an appointment, the arrival of the service crew in a timely manner. They were on neatly dressed, very pleasant, explained everything and took the little extra steps to make the visit a success. I have used this plumber three times now and have always had exceptional service from them.

Jan C.
My daughter Natalie Permenter actually ordered the service. I'm at her house during the day to keep my grandson. I was very impressed by Emanuel, the plumber that cam. He was very professional and seemed to really care about his clients. Natalie tells me the lady in the office also showed professionalism and a genuine desire to help. Emanuel was disappointed that he couldn't get the job done on day one; but promised to come back the next day. True to his word he was here bright and early. I am so impressed to finally find a company that really cares about the consumer; not just the dollar.

Judi W. No surprise
costs at the end of a job On-Time
Committed to on-time arrivals