Your Professional
SERVICES
Our Top Emergency
Services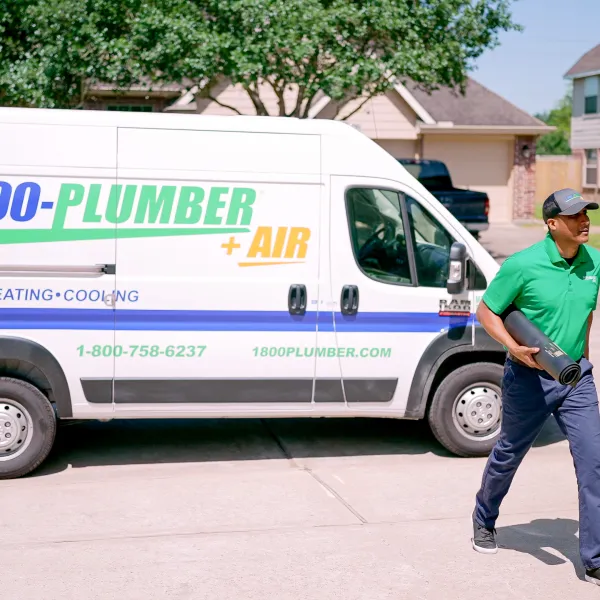 Emergency Repair Services
1-800-Plumber +Air of Plymouth
Our job is to keep people safe by keeping their homes in good condition. We are all about getting the job done right, on time, and for a fair price. We can help you with everything from clogged drains to broken water line repair or full system replacement. Our friendly technicians have the experience, expertise, and tools needed to get the job done right.
Ready to
GET IT FIXED?
Contact Us Now!
When Should You Call for Emergency Repair Services?

The Plymouth Emergency Repair Services at 1-800-Plumber + Air of Plymouth is dedicated to keeping people safe by keeping homes in good condition. We do it all for Plymouth residents, from sinks and toilets to sewer lines, water line repair, and other plumbing repairs + installation of water heaters, sump pumps, french drains, faucets, garbage disposals or any other need that may arise. Our goal is to provide you with the best service possible.
Clogs and drain problems
Clogs and drain problems are some of the most common plumbing issues Plymouth residents can face. Unfortunately, these issues don't come with a warning. They just happen when you least expect them to. This is why it is important to know what options you have if something goes wrong. If your drain is clogged, we offer an assortment of drain cleaning services, including hydro-jetting. Our technicians are trained to ensure that your drains are free of clogs and properly flowing water away from your property.
Busted pipes
Plymouth homeowners need to be on the lookout for broken or leaking pipes in their homes. This is especially true for those who have a sump pump or French drains. If your home has a sump pump, it's important to make sure that the discharge hose is clear of debris and attached securely to its rubber base. In the event that you do find yourself with a busted pipe, be sure to shut off the water supply immediately before checking for any damage.
Low water pressure or no hot water
Low pressure or no hot water is another common issue for Plymouth homeowners. If you are experiencing either of these issues, it's important to check your home's main shut-off valve first in case there is a leak in the line somewhere in the house. If the home's main shut-off valve seems to be in working order, it might be time to call a plumber. Our technicians will come out and inspect your water heater, piping system or fixtures for any signs of problems.
Sump pumps
Sump pumps are vital to your home if you live in a low-lying area or an area of heavy rainfall. Most homes, especially those that are made of clay and brick, experience water seeping into the foundation during periods of prolonged rain and/or flooding. A sump pump is installed to remove this excess water from your property before it has the chance to cause any damage. If you are having trouble with your sump pump working properly, it's important to call a plumber. Our technicians are familiar with the different types of pumps available on the market and can help you repair or maintain them.


Water heaters
Water heaters are essential parts of any Plymouth household. No one wants to come home from a long day at work and go for a shower or a bath only to realize they have no hot water. If it's been ages since you last replaced your old water heater, it might be time for an upgrade. Not sure what kind of system is right for your home? Give us a call and one of our technicians will come out and inspect your space.
Trenchless sewer service
Carrying waste away from your home is no easy task. And it is one of the most important services a house needs to function properly. Every Plymouth home has some kind of drainage system, whether it's an underground pipe or a septic tank. If your system seems to be on the fritz, give us a call and one of our technicians will come out and inspect your property for any issues or problems.
Why Call 1-800-Plumber +Air of Plymouth
Plumbing problems are never fun. They can lead to something small like a leak or something large like damaged walls, floors and ceilings. If you find yourself in the midst of an issue, be sure to contact us right away. Our team is standing by 24 hours per day, 7 days per week for your convenience. Also, if you have a plumbing emergency, we offer 24-hour emergency services. When it comes to any of your Plymouth plumbing needs, give us a call and we'll be right over. We are the best place for all your home improvement needs.
We are here to resolve your plumbing problems, and also try to prevent them from reoccurring in the future. Contact us so we can provide you with emergency repair services that will properly address your needs.
Apart from the services we offer, there's a lot that makes us stand out from the rest of the pack. First, we listen! We strive to give our customers exceptional service, which includes listening to your needs. Our technicians will listen and come up with a practical and lasting solution. We encourage our clients to ask questions whenever they need clarification. We also ensure we explain our proposals thoroughly and keep you informed every step of the way. So give us a call today!
Nice bunch of guys. Did what they said and did it very well. Explained everything and took extra pre cautions with the Virus outbreak.

Mike P.
EMANUEL REYES IS GREAT!!!!!!!!!!!!!!!!!!!!!!!!!!

Kathleen E.
1-800 Plumbers Sugar Land is the best!! Hector the owner and his team of men, specifically Chad were great! Very friendly, thorough, fast, and I didn't feel like I was being taken advantage of or robbed.

Erinn D.
Kyle did an excellent job. He was very thorough and explained everything from start to finish. I would strongly recommend Kyle for any plumbing you might have.

Kyle
Kyle Urban is great! He does beautiful work and is a great guy! We will request him personally from now on.

Kelly W.
fast appointment. service tech was awesome.

Satisfied Customer
Emanuel Reyes arrived on time and was extremely courteous and professional. Evaluated problem and took care of it in extremely short time and price was very fair. Will call again when necessary.

John T.
Outstanding work and very professional!!!

Mando C. No surprise
costs at the end of a job On-Time
Committed to on-time arrivals