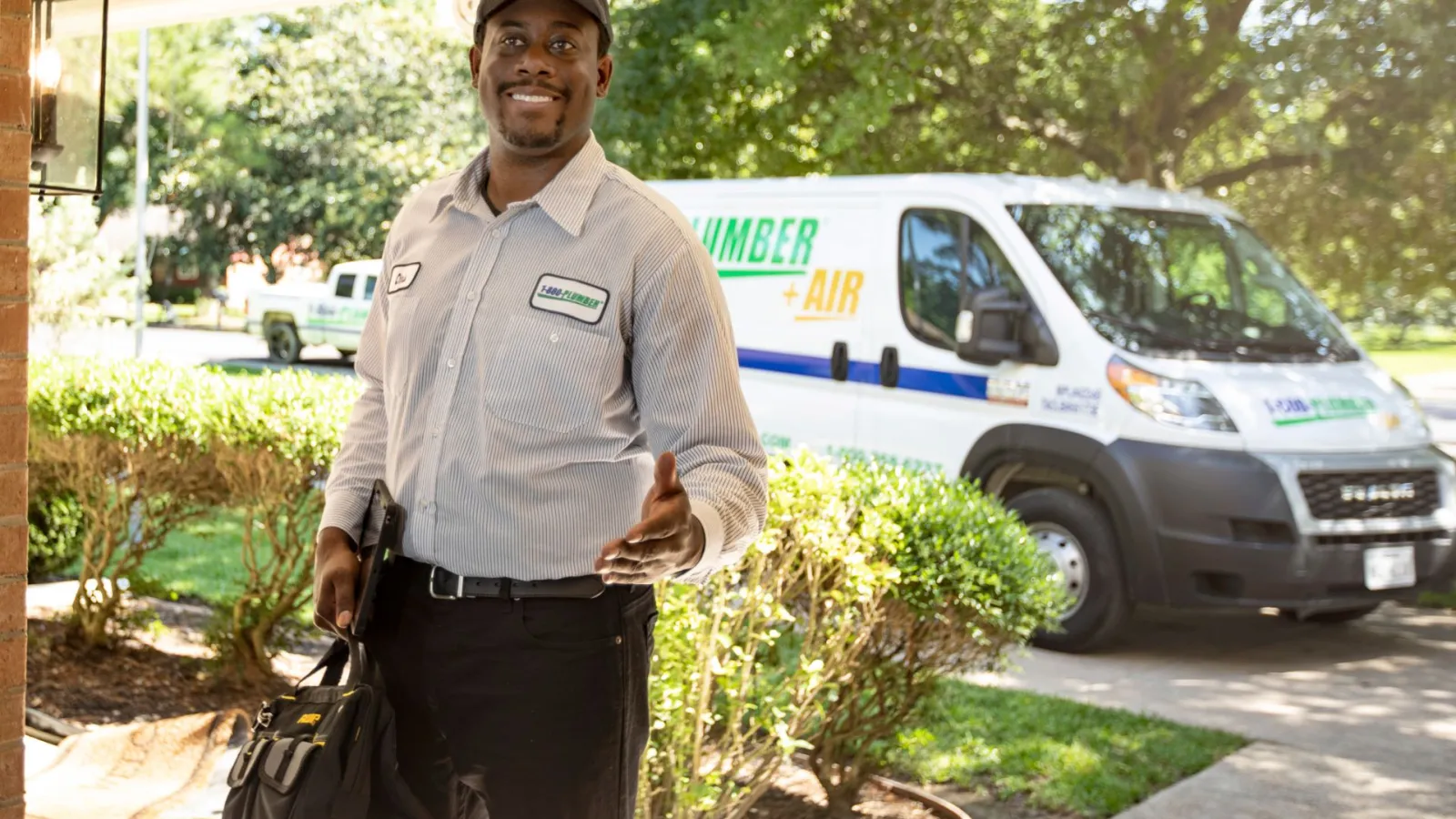 Amarillo
EMERGENCY PLUMBING
Having a
HOME EMERGENCY?
Call or Find Your Nearest Pro!
The zip code you entered is not associated with one of our locations. Please visit our Locations page to find your closest location.

Your Professional
SERVICES
Our Top Electrical
Services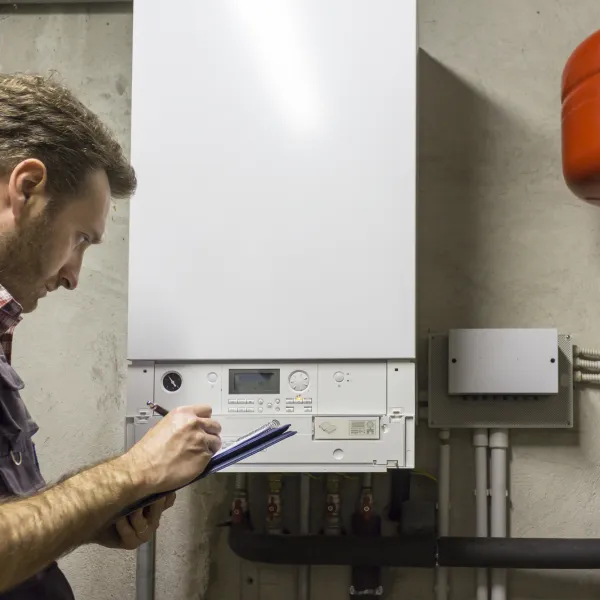 Emergency Plumbing
1-800-Plumber +Air & Electric of Amarillo
Most days out of the year, a plumbing emergency is the last thing on your mind. The reason it's called an emergency is that it's something catastrophic that springs up unexpectedly, oftentimes without warning. It's important to have a plan of action before a plumbing emergency hits your home so that you aren't caught with your pants down. No matter what time of day it is or what day of the year, 1-800-Plumber + Air & Electric of Amarillo is here to serve you. Contact us at 1-800-Plumber to get the best emergency plumbing service in Amarillo.
Ready to
GET IT FIXED?
Contact Us Now!
Common Plumbing Emergencies

There are many things that constitute a plumbing emergency. The common denominator that they all have, however, is that they present a risk of damage to your home or they hamper your way of life. Here are some of the most common plumbing emergencies that homeowners in Amarillo run into.
Clogged Sinks and Drains
A fairly common plumbing emergency that people run into from time to time are clogged drain lines and sinks. Cloggs can form in your pipes for a number of different reasons, but the most common reason is that you put things down them that don't belong there. Garbage disposals in kitchens, for example, can handle a wide variety of things but grease, fat, shells, and certain hard items like fruit pits will cause clogs.
In bathroom sinks and tubs the most common issue that causes clogs is hair. It's extremely easy to lose hair down the drain and it will eventually clump together, forming a hairball, and block the flow of water. When this happens, water is unable to flow freely down the drain and out of your home. Instead, it will back up into your sink or tub and eventually cause flooding.
Plugged Up Toilet
A plugged up toilet does the same thing that a plugged drain or sink does, only with sewer water. If a toilet gets so plugged up that it no longer flushes or flushes very slowly, you've got a major problem on your hands that needs immediate repair. Leaving a problem like this one unattended will lead to a plumbing emergency in the form of a house full of sewage!
Leaky Faucets, Sinks, and Toilets
Leaky faucets, sinks, and toilets might not sound as bad as plugged up ones, but they can be. Leaky fixtures is more of a long-term problem than a short-term one, unless the constant sound of dripping water will drive you crazy. In the long-term, leaky fixtures can cause high water bills and eventually lead to rusted out fixtures or even mold damage to your sink or tub. It's important to address a leaky fixture before it has time to cause serious damage.
Burst or Broken Pipes
A burst pipe is probably the most urgent of all plumbing emergencies. It's the last thing that you expect to happen and it can be catastrophic if no one is at home to turn the water off. Basements, bathrooms, kitchens, and entire houses have flooded because of a single, uncontrollable, busted pipe.
If a pipe bursts on your watch, you should immediately turn off the water main to your house to stop the flow of water. Next, take a bucket and place it underneath where the water is dripping from the busted pipe. Catch as much water as possible. When things are under control and your home isn't in jeopardy of flooding, contact us at 1-800-Plumber for our 24/7, on-call emergency service.
Water Heater Damage
A water heater that isn't working may not seem like an emergency until you want to take a shower or use your washing machine. Anything that requires hot water to operate will be inoperable without a working water heater. Whether your water heater is only leaking or if it quit working completely, you should contact a plumbing professional for immediate assistance.
Can Plumbing Emergencies Cause Damage to Your Home?
There are definitely a few plumbing emergencies that are more urgent than others because of the damage they can cause to your home. A burst or busted pipe is perhaps the most urgent because it can cause flooding, water damage, and mold damage to your home. A clogged sink drain, bath or shower drain, or toilet is next in line because the problem can get bad enough that you end up with sewage or nasty wastewater backing up into your home.
Next in line is a faulty water heater because you don't want to be taking cold showers for the rest of your life. While you might not need hot water to survive, you do need it to keep your sanity. Finally, a leaky faucet or plumbing fixture is last on the list of emergencies because of the lack of short-term damage. You can survive in your home with a leaky fixture, but beware of the money and rust or mold damage it could cause in the long run.
Can I Fix a Plumbing Emergency?
There are certain things you can do to stem the tide in a plumbing emergency, but it's not likely that you can fix the problem yourself without the proper tools and experience. In the case of a busted pipe, you can turn the water off to your house and keep damage from occurring, but repairing or installing a plumbing pipe is hard work. You'll likely need soldering equipment and experience, or pex pipe tools and experience. Either way, it's best to leave things to the professionals.
Who to Call for 24/7 Service
Plumbing emergencies are never a good thing, but there is some good news for you. You can call the experts at 1-800-Plumber+Air&Electric of Amarillo, and they will be happy to assist you. We offer 24/7 emergency service for plumbing, electrical, and heating emergencies of any kind. Even if we aren't able to immediately fix the problem, we can come out and help you prevent further damage from occuring until we can return to provide a permanent fix. No matter what time of day it is, we always have your back.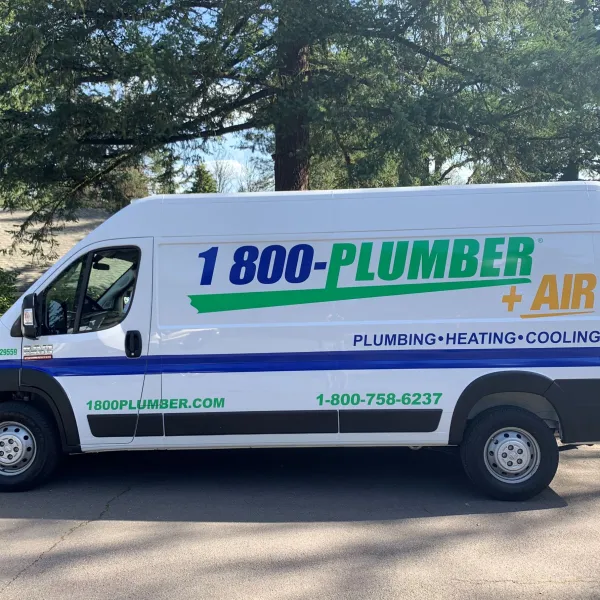 1-800-Plumber +Air & Electric of Amarillo: Your Top Reputable Drain Cleaning Service Choice
1-800-Plumber +Air & Electric of Amarillo is a fully licensed and insured plumbing company. Our team consists of state-licensed and Amarillo-registered plumbing professionals. Part of our long list of services is emergency drain cleaning.
Here are some of the things that you can expect when you choose us to clean your drains.
Immediate Response
1-800-Plumber +Air & Electric of Amarillo is open 24 hours a day, seven days a week. Our team members are always on standby to heed your service requests. We'll be at your doorstep no matter what time you need us to clean your drains.
No "Premium" Emergency Rates
1-800-Plumber +Air & Electric of Amarillo charges by the job and not by the hour or day. We don't charge higher rates for midnight or early-morning jobs. You can also rely on us to help you with your drain woes during weekends or holidays.
Guaranteed Satisfaction
We take pride in every job we complete, and we are very confident in every work we do. As such, you can expect us to provide you with a work guarantee. If there's anything you're unhappy about, let us know, and we'll fix it right away.
Latest Drain Cleaning Technology
1-800-Plumber +Air & Electric of Amarillo uses the latest rooter technology to clean drains. These include manual and motorized drain cleaning rotor equipment. Depending on how severe your drain clogs are, we may also use water pressure to get rid of the blockages.
More than Just Emergency Drain Cleaning Services
Aside from Amarillo drain cleaning experts, our team also has licensed HVAC specialists. This means that you can also rely on us for emergency heating and cooling services. You can also feel free to book our services the next day or whichever day is most convenient for you.
You can also depend on our licensed electricians to help you with your electrical needs. Our electrical services include repairs and installation, as well as lighting and generators. Just like our plumbing and HVAC technicians, our electricians are also available 24/7.
Keep Your Drains Clear to Keep Your Family Safe and Healthy
As you can see, emergency drain cleaning can make a huge difference in your family's health and safety. So, book these essential services as soon as you experience multiple drain clogs. It's even more important if you've already seen your drains spew out filthy water.
If you have serious drain problems in your Amarillo home, please feel free to
get in touch with us
now. This way, we can send a highly-trained drain cleaner to your home as soon as possible.