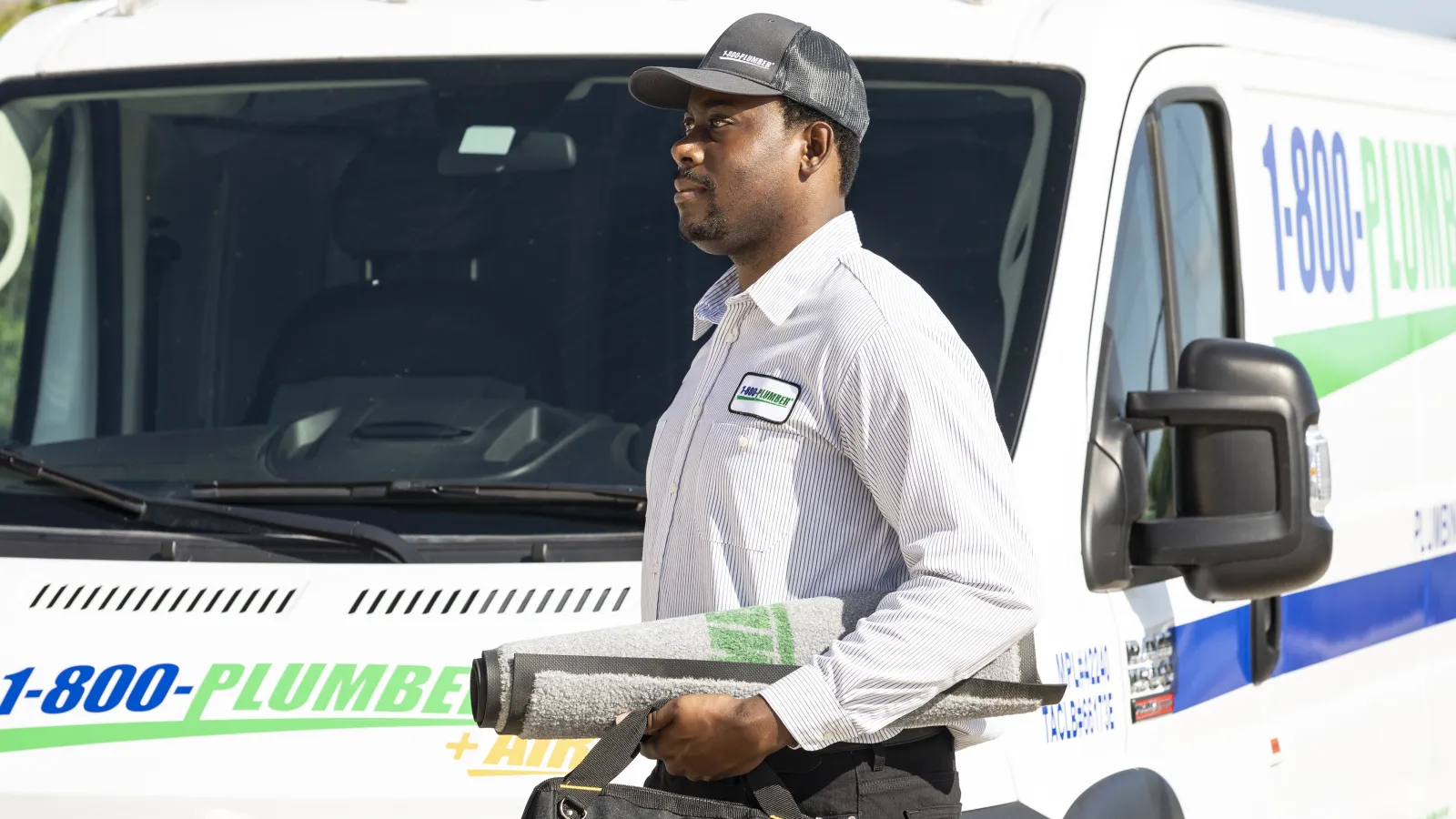 The Name You Trust for your
FURNACE REPAIR
Having a
HOME EMERGENCY?
Call or Find Your Nearest Pro!
The zip code you entered is not associated with one of our locations. Please visit our Locations page to find your closest location.

Your Professional
SERVICES
Emergency Services Services
Our Top Emergency Services
Services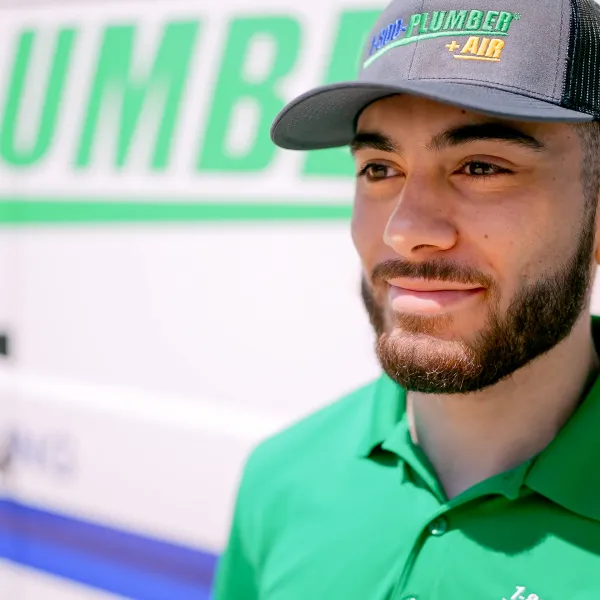 Emergency Furnace Repair
1-800-Plumber +Air of Pearland
A furnace keeps your heating and cooling systems up and running, but when it's causing safety issues, scheduling emergency furnace repair is important. While experiencing problems with your furnace is inevitable, calling 1-800-Plumber +Air of Pearland will ensure that your furnace will be working properly during winter or summer.
Ready to
GET IT FIXED?
Contact Us Now!
Your Emergency is our Emergency
As the oft-repeated statement goes, "Out of sight, out of mind." You will never know the importance of emergency furnace repair until you need one. That's why if your furnace is malfunctioning, schedule an appointment with professional technicians so they can discern what the problem is. These are the possible reasons to consider an emergency furnace repair.

1. Strange Noises Coming From The Furnace
It's normal for cooling and heating systems to make odd noises, but they shouldn't be loud, repetitive, and frequent. You will need to call a specialist like 1-800-Plumber +Air of Pearland to deal with the problem. The noise that your furnace produces may vary and they may suggest a specific problem.

Popping: A popping noise may be normal if it doesn't happen frequently. However, hearing a popping noise more often might indicate a serious problem such as a cracked heat exchanger, which can be dangerous as it can leak carbon monoxide.
Grinding: The components of your furnace require lubrication to prevent damage. A grinding noise from your furnace only means that the motor inside your furnace has been damaged.

Thumping: When the motor or blower wheel of your furnace becomes loose, the furnace produces thumping noise.
Rumbling: An indicator that a furnace has completed a cycle is when it goes silent. A rumbling noise after your furnace completes a cycle means that the fuel might still be burning. This issue might be taken care of immediately as it can be a fire and safety hazard.
2. Furnace Has Trouble Turning On
Before winter, it's imperative that you check your furnace to find out if it's properly working. If your furnace won't turn on, scheduling an emergency repair is necessary. Your furnace isn't working because of a power issue. Contact us so we can send a heating and cooling specialist to inspect and perform a furnace tune-up. Maintenance can extend the lifespan of your furnace, reduce the risk of repairs and even lower your monthly energy bills. You will also be avoiding emergency situations.
3. Overheating Furnace
A furnace that is working too hard will start to overheat over time. In most cases, the furnace turns itself off when overheating through its sensor, but if the sensor is broken, you can't tell when your furnace is overheating. There are many reasons furnaces overheat such as a blockage due to debris or dirty filters. An overheating furnace can be dangerous as it can lead to fire hazards and breakdown. Be sure to call 1-800-Plumber +Air of Pearland as soon as you find out about an overheating furnace.

4. Broken Thermostat
Thermostats need to be calibrated so they will function efficiently. Once they become disconnected or decalibrated, they will stop working. While it is easy to repair thermostats, this issue should be handled by an expert since it requires electrical work and recalibration.
5. Strange Odors
There are furnace odors that shouldn't be a cause for alarm, but there are also odors that you can't afford to ignore. If your furnace has a metallic scent, chemical smell, or sulfuric scent, you will need to call a professional like 1-800-Plumber +Air of Pearland right away to prevent serious issues.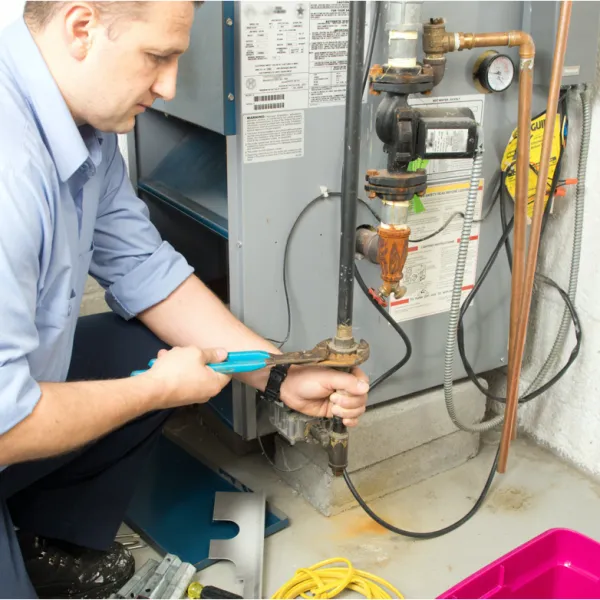 Common Air Conditioning Problems
Taking care of your air conditioner is essential to prevent costly repairs. While it's normal for your AC to fail, especially if you've been using it for years, regular tune-ups and maintenance will extend its life. Here are the common AC problems you might encounter that will require the expert hands of an HVAC technician.

Not Blowing Air: The problem might be due to a dirty air filter that's blocking your unit's airflow. If your air filter is dirty, it can freeze up your unit's condenser, affecting its performance.

Not Turning On: If your AC isn't working, you need to replace the batteries if they're already dead, but if they are still in working condition, it might be the settings of your thermostat that's causing the problem.
Unit Freezing Up: An AC can freeze up because of low coolant levels, problems with the blower motor, insufficient airflow, and low outside temperature.

Refrigerant Leaks: Coolants that leak can result in a damaged compressor, high power consumption, uneven cooling, and coil freezing.
Common Heating Problems
Staying comfortable during winter requires an efficient furnace. These problems can plague your furnace so make sure to take proactive measures like scheduling maintenance with 1-800-Plumber +Air of Pearland.
Frequent Cycling: If your furnace cycles between the on and off modes, then it might be because of a clogged filter, incorrect thermostat setting, and improper airflow.
Pilot Control Issues: Your heating system won't heat a home if it has a faulty pilot or ignition.

Noisy Furnace: An unusual noise indicates a mechanical problem, a clogged burner, or airflow reduction.
Dirty Filters: A dirty air filter can reduce airflow, causing your furnace to work harder. A clogged filter can also damage the limit switch that controls the fan of your heating system.

The Best 24 hour Heating and Cooling Repair

You might need an emergency furnace repair service late at night or in the wee hours of the morning. An HVAC company that can provide round-the-clock service is a call away. Contact us if your HVAC appliance stops working, so our experts can help you troubleshoot the issue.
Get in Touch With a 24 Hour Technician From 1-800-Plumber +Air of Pearland
We at 1-800-Plumber +Air of Pearland, will never leave you out in the cold when you're faced with a heating emergency. Our professional HVAC technicians will get the job done so your home will be comfortable once again. Our experts have the skills and knowledge to deal with all types of problems with your heating and cooling system. We also guarantee customer satisfaction because we treat every home with care.

I was very impressed with Nick and that he was very professional. This was the first time we had used 1-800 Plumber and it wont be the last. Nick went above and beyond. read less

Satisfied Customer
Had a problem with my drain. Representative came out and knew exactly what was wrong. They fixed it the problem fast and customer service was great! Will definitely use them again!

Adrian B.
1-800 Plumber + Air and Electric has done several jobs for me. They are professional and respectful. Shawn Harvey has been great to work with. Would highly recommend!

Satisfied Customer
Very professional, friendly, and on time.

A M.
Alex was just wonderful. He explained everything did a great job and was friendly and courteous. Very professional in every way.

Satisfied Customer
First plumber we called wanted $3500.00 to replace everything. Emanuel came out and suggested we change one part and less than $300.00 later we was up and running again. From Mark, to Taylor, and then on to Emanuel the whole experience was professional and I will be a customer for life. Hopefully not often though. Great working with you guys!.

Brian
They were very professional and clean. Also did a great job on my air conditioning my house feels great.

Satisfied Customer
Joey and Moses came out to replace a waterline and were AWESOME!!! They answered my questions, where patient, friendly (respectful) and VERY professional! This my 2nd time using 1800 plumber and both visits were great! I look forward to continue using them! read less

Satisfied Customer
Very professional and informative!

A B.
Joey was fantastic. Really great service!

Kathy C. No surprise
costs at the end of a job On-Time
Committed to on-time arrivals