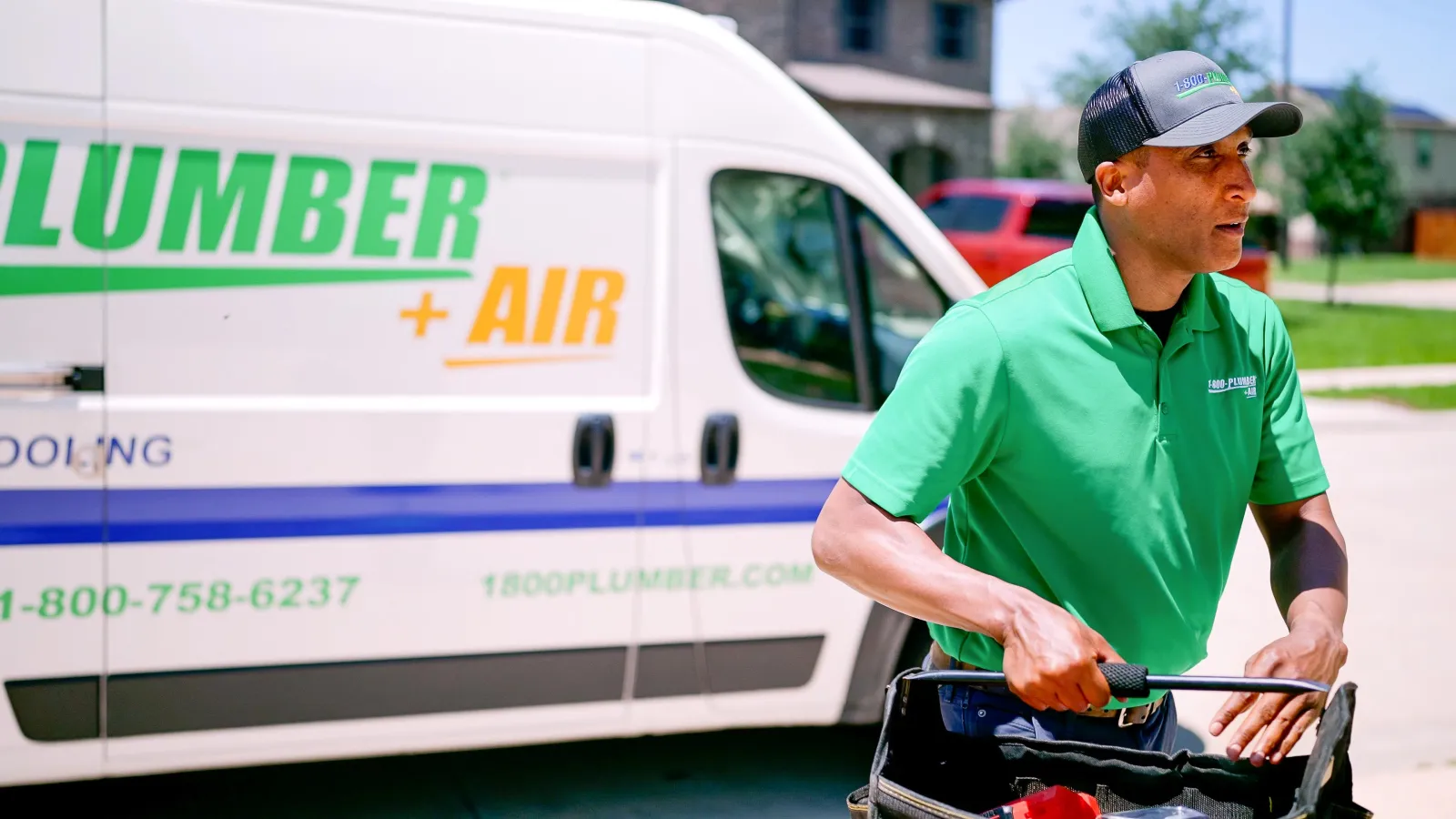 The Name Scottsdale Trusts for
WATER LEAK REPAIR
Having a
HOME EMERGENCY?
Call or Find Your Nearest Pro!
The zip code you entered is not associated with one of our locations. Please visit our Locations page to find your closest location.

Your Professional
SERVICES
Our Top Emergency
Services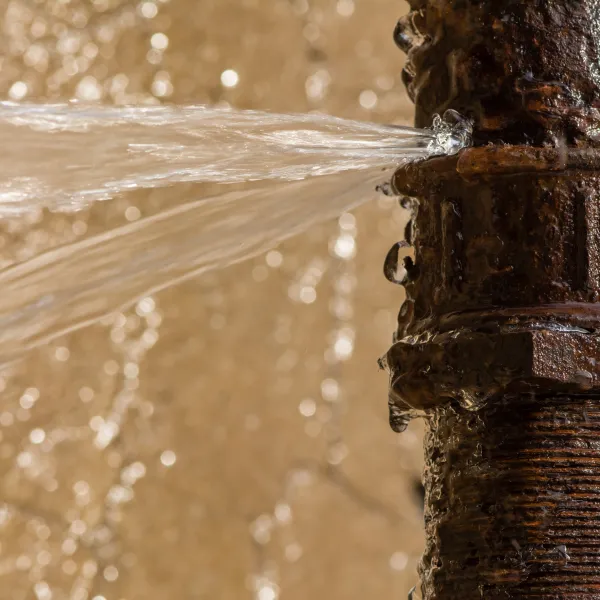 Leak Detection
1-800-Plumber +Air of Scottsdale

It's a fact that water damage can be one of the most destructive forces to a home. Not only is it costly to repair, but it can also lead to long-term damage and deterioration if not addressed quickly. That's why it's important to have a reliable leak detection specialist you can call on in case of an emergency. 1-800-Plumber +Air of Scottsdale is just such a company, offering top-quality water leak detection services 24 hours a day, 7 days a week. Whether you suspect a leak in your home or business, their expert team of specialists can quickly identify the source and get the problem resolved so that you can rest easy. With decades of experience and a dedication to excellence, 1-800-Plumber +Air of Scottsdale is the go-to choice for all your leak detection needs. So why wait? Contact us today and start enjoying the peace of mind that comes with knowing that your water is safe and secure.
What is leak detection and why is it important
Leak detection is the process of detecting and locating leaks in water pipes, gas lines, and other types of pressurized systems. Leak detection specialists use a variety of advanced technologies to pinpoint leaks quickly and accurately. These specialized techniques can detect even very small leaks that may otherwise go unnoticed, helping homeowners avoid costly repairs.
Leaks can occur in a variety of different types of systems, including water pipes, gas lines, and even sprinkler systems. If you suspect that you may have a leak in any of your home's pressurized systems, it is important to seek the help of a professional leak detection specialist right away. These experts have the tools and expertise needed to quickly identify leaks that may be causing damage to your home and putting you at risk.
At 1-800-Plumber + Air of Scottsdale, our experts are trained in the latest leak detection techniques and technologies, allowing us to quickly and accurately detect leaks of any size. Whether you need help with a water leak in your pipes or a gas leak in your furnace, we can help. With our fast, reliable service and affordable rates, there's simply no better choice for leak detection in Scottsdale and the surrounding areas. So if you suspect a leak in your home, don't delay - call us today to get started!
How does leak detection work
Leak detection has become increasingly important in modern plumbing and water systems, as the cost of repairing damages from undetected leaks can be quite costly. Leak detection specialists use a variety of methods to locate any potential water leaks and ensure that all areas are secure.
One of the most common techniques for leak detection is a visual inspection of plumbing fixtures, where leaks may be more easily spotted. Other methods include using water pressure sensors to alert when there is a drop in water flow and acoustic leak detectors that can identify the precise location of cracks and leaks in pipes through sound vibrations.
If you're looking for expert leak detection services, look no further than 1-800-Plumber +Air of Scottsdale. Our team of dedicated specialists is equipped with the latest technology and tools to quickly and accurately locate any water leaks in your home or business.
So whether you're dealing with a small pinhole leak or a more serious burst pipe, trust the experts at 1-800-Plumber +Air of Scottsdale to get the job done right. Contact us today to learn more about our leak detection services and schedule your consultation with one of our specialists!
Common causes of water leaks
Common causes of water leaks can range from something as simple as a loose pipe connection to more complex problems such as corroded plumbing or tree root intrusion. No matter the cause, water leaks can be destructive and costly if left unchecked.
One of the most common causes of water leaks is an issue with pipe connections. If a joint isn't properly tightened, or if the sealant has worn away, water can leak out and cause damage to your home. This issue is easy to spot and fix, but it's important to make sure that you're using high-quality sealing materials and taking the necessary steps to tighten every connection.
Another common cause of water leaks is corrosion or damage to your plumbing system. Over time, pipes can begin to deteriorate or become clogged with debris, which can lead to water leaks. If you notice signs of corrosion or other damage in your pipes, it's important to take action right away to prevent further damage and prevent costly repairs down the road.
Finally, tree roots can also be a major cause of water leaks. Tree roots are naturally drawn to sources of water, which means that if your pipes sit close to trees or other vegetation, they may become damaged by the roots over time. If you notice leaks around the base of your trees or along your property line, it's important to get in touch with a water leak detection specialist to address the issue before it gets out of hand.
Whether you're dealing with a simple pipe connection problem or more complex issues like corrosion and tree roots, professional water leak detection services can help you get to the root of the problem and prevent costly water damage in your home. So if you suspect that you might have a leak, don't hesitate to get in touch with a trusted leak detection specialist today for fast, effective solutions.
1-800-Plumber +Air of Scottsdale - your go-to source for leak detection and other plumbing services
1-800-Plumber +Air of Scottsdale is your go-to source for quality leak detection and other plumbing services. Our team of highly trained and certified technicians are available 24/7 to diagnose and resolve any water leak issues you may be experiencing. We have the latest technology and equipment, along with years of experience to rapidly and accurately identify leaks in your home or business. So if you're looking for a leak detection specialist, look no further than 1-800-Plumber +Air of Scottsdale. We guarantee quality results and fast, reliable service every time! Contact us today to learn more about our leak detection services and other plumbing solutions. We look forward to working with you soon!
From regular service appointments to emergency services our professional service for plumbing repairs, we are the plumbing company for you.
Apart from the services we offer, there's a lot that makes us stand out from the rest of the pack. First, we listen! We strive to give our customers exceptional service, which includes listening to your needs. Our technicians will listen and come up with a practical and lasting solution. We encourage our clients to ask questions whenever they need clarification. We also ensure we explain our proposals thoroughly and keep you informed every step of the way. So contact us today!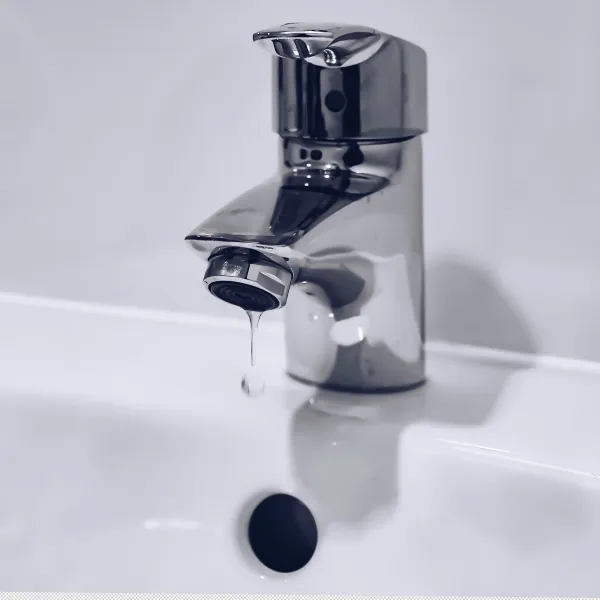 Water Leak Detection Solutions
Now that you know how to discover a water leak, what do you do?
Use the steps outlined above to determine if you have a leak (and where it's coming from). Even if it seems like a minor leak, don't take any chances.
The wise thing to do is contact a plumber in your area for a professional inspection. Water leak detection services can pinpoint and repair the leak before it causes major damage to your home.
Ready to
GET IT FIXED?
Contact Us Now!
Got a text! Dispatcher was friendly and informative. Several text keeping me up to date and giving me plenty of opportunity to cancel if need be. Z was prompt, curtious and knowledgeable. Was glad to sign up for future business with the company. Excellent experience.

Tambre L.
friendly, knowledgeable, helpful and courteous

Satisfied Customer
I had Kyle U as my plumbing tech. He did a great job and worked really hard to get to the bottom of things (like roots). He was also polite and honest.

Linda D.
Had a plumbing issue on a Sunday afternoon. Joey came out and got the problem resolved. He was very courteous, professional and knew exactly what to do.

Satisfied Customer
1-800 Plumber + Air and Electric has done several jobs for me. They are professional and respectful. Shawn Harvey has been great to work with. Would highly recommend!

Satisfied Customer
I was very impressed with Nick and that he was very professional. This was the first time we had used 1-800 Plumber and it wont be the last. Nick went above and beyond. read less

Satisfied Customer
"1-800-plumber +Air is an A+ company !!! Our plumber was Robert , he was very knowledgeable and friendly! He was efficient and got the job done !l fixed two toilets for us! Thank you so much!! I highly recommend"
Diana M.

Kyle came when he said he would. He stayed in touch through out the day. Was very quick and efficient. If you need a plumber call Kyle.

Ashley C.
z was fantastic! Very nice and easy to talk to and he explained everything perfect! Very professional! I would recommend him to anyone !

Satisfied Customer No surprise
costs at the end of a job On-Time
Committed to on-time arrivals