Your Professional
SERVICES
Our Top Emergency
Services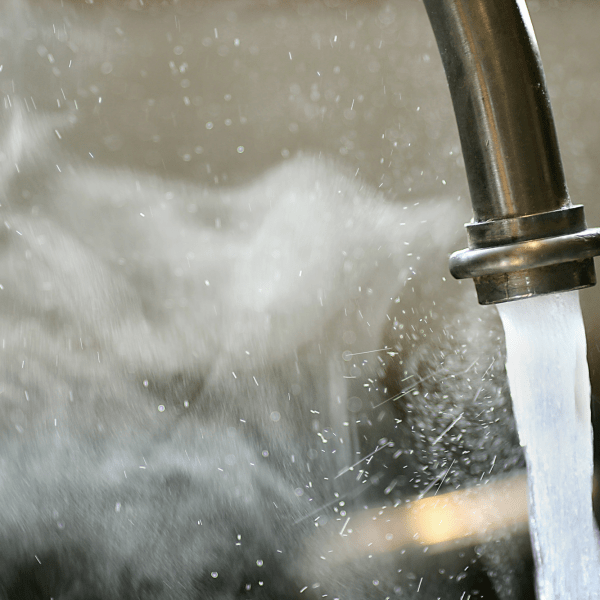 What is a Tankless Water Heater? Your Full Guide for Scottsdale, AZ

What is a tankless water heater? How do they compare to more standard water heaters? According to the Division of Energy, tankless water heaters can save you money on your electricity bill when compared to water heaters with traditional storage tanks.
On this page, we'll compare a tankless hot water heater vs your more traditional hot water heater; including the best fit for you. Additionally, we will offer you a closer look at the Rinnai tankless hot water heater installation process that is followed by our 1-800-PLUMBER +AIR team in Scottsdale.
Prepared to learn more regarding tankless hot water heaters? Time to read a bit more.

Why Go Tankless?
Let's begin with the basics: what is a tankless water heater? Simply put, a tankless water heater does not store hot water in a storage tank but will warm the water when needed. This means that they offer big increases in energy efficiency compared to water heaters with tanks.
When compared to standard hot water heaters, tankless heating systems have a tendency to be more expensive (at first); however, overtime they will provide energy savings. In addition, they typically last over 20 years.
The major downside when compared to typical tankless water heaters is their inability to produce a large volume of hot water. If you only have one, small tankless water heater, it may just have the ability to provide one faucet with warm water. This may mean you are unable to utilize multiple appliances at one time.
This issue can be alleviated by mounting a bigger tankless hot water heater or by having multiple smaller units.

Ready to
GET IT FIXED?
Contact Us Now!
Is a Tankless Hot Water Heater for Me?
In this area, we will take a closer look at learning if a tankless water heater is best for you.

How Much Warm Water Do You Use?
If you do not use a lot of hot water every day, a tankless hot water heater can assist in reducing your electricity bills. If you live in a smaller house in Scottsdale with fewer people, it may make sense to invest in a tankless water heater.

Do You Fulfill the Demands?
Tankless water heaters should be less than 50 feet away from a power source. If you use an electrical hot water heater, you need an adequate power supply while a gas unit will need ventilation.

Your Finances
As we pointed out, a tankless water heater often tends to be more expensive than traditional water heaters, with tanks. However, many companies offer the opportunity to finance your tankless heater, which may reduce your initial cash outlay.

Tankless Water Heater Installment

How will our technicians go about installing your tankless water heater? If it's a gas heater, we'll need to mount the unit onto your wall and connect water and gas lines as well as installing a flue.
If it's an electric heater, we'll need to mount it and connect it to water and electricity supplies.
Installation is fairly simple but should be done by a professional due to the potential for gas and water leaks and other serious issues.
Ready to Go Tankless in Scottsdale?
You began this page with one question "what is a tankless water heater?" We hope that we've helped you understand what they are and how they can help you. For more information about purchasing a unit, getting it installed, and cutting your energy bills, please contact us! We are local to Scottsdale and service the surrounding areas, and we would love to address any questions.
Enes provided a very thorough and professional inspection, assessment and proposal for my sewer drain replacement.

Rany W.
This is a very professional and helpful team! Would definitely recommend to all my friends and family in the Houston area!

Tyler S.
Swayze did a wonderful job.

Satisfied Customer
I really appreciated Manolos attitude and the way he had patience for all of my questions and never seemed like he was rushing or annoyed with me. He took the time to reexplain it to my husband when he got home. I didn't feel pressured into spending more money or like he was trying to just sell me stuff. I felt like he really took his time and that I was his priority. Thank you for having great service.

Satisfied Customer
Nick did a great job and very nice and professional. Thanks

Evonne H.
Had a plumbing issue on a Sunday afternoon. Joey came out and got the problem resolved. He was very courteous, professional and knew exactly what to do.

Satisfied Customer
Positive: Professionalism , Punctuality , Responsiveness Up front pricing

Satisfied Customer
Plugged drain outside of house. Came out the next day, showed us the video of the tree branches in our line, gave me a quote over the phone and I had them start work. Finished in a few hours and left with our system drain restored.

Craig C.
He is very professional and very respectful.

Satisfied Customer No surprise
costs at the end of a job On-Time
Committed to on-time arrivals