Your Professional
SERVICES
Our Top Emergency
Services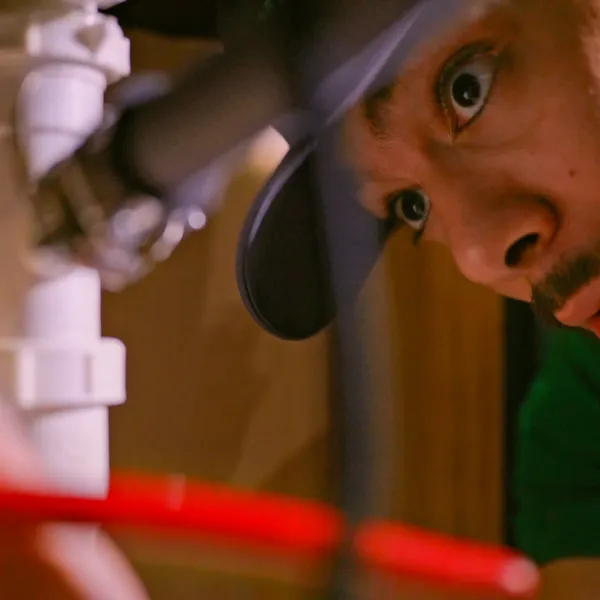 24-Hour Plumber
1-800-Plumber +Air of Scottsdale
If you're like most people, you only think about plumbing when there's a problem. And that's usually when it's too late - the water is already flooding your kitchen, or the sewage is backing up into your bathroom. That's why it's important to have a 24-hour plumber on call, someone who can come to your rescue in the middle of the night or on a holiday.
1-800-Plumber +Air of Scottsdale is a 24-hour plumbing service that offers emergency plumbing services to residents and businesses in Scottsdale, Arizona. We have a team of experienced and certified plumbers who are available 24/7 to take your call and provide fast, reliable service.
Whether you have a clogged drain, a leaking pipe, or no water at all, we can help. We also offer a wide range of other plumbing services, from sewer line repair to water heater installation.
If you're in need of a 24-hour plumber in Scottsdale, AZ, contact us at 1-800-Plumber +Air of Scottsdale today. We'll be there when you need us, 24 hours a day, 7 days a week.
Ready to
GET IT FIXED?
Contact Us Now!
What to do when you have a plumbing emergency
If you're experiencing a plumbing emergency, don't panic! There are a few things you can do to minimize the damage and get help.
First, turn off the water to the affected area. This can usually be done at the main valve for the house. If you can't find the main valve, turn off the water to the entire house.
Next, call a 24-hour plumber. 1-800-Plumber +Air of Scottsdale offers emergency plumbing services 24 hours a day, 7 days a week. We'll dispatch one of our experienced plumbers to your home or business as soon as possible.
Once the plumber arrives, they will assess the situation and take steps to repair the problem. In some cases, the plumber may need to shut off the water to your entire house in order to make the repairs.
We understand that plumbing emergencies can be stressful. Our goal is to get your plumbing system up and running as quickly as possible so you can get back to your normal routine.
If you have any questions or concerns, please don't hesitate to give us a call at 1-800-Plumber +Air of Scottsdale. We're always here to help!


How to find a 24-hour plumber
If you're ever faced with a plumbing emergency, it's important to know how to find a 24-hour plumber. The first step is to call 1-800-Plumber. We provide 24/7 emergency plumbing service in the Scottsdale area. Our experienced plumbers are always available to help you solve your plumbing problems.
If you're not sure whether or not you have a plumbing emergency, our experts can help you assess the situation. We'll help you determine if the problem can wait for regular business hours or if it requires immediate attention. In either case, we'll dispatch a technician to your location as soon as possible.
When it comes to plumbing, it's always better to be safe than sorry. If you're ever unsure about whether or not you need a 24-hour plumber, give us a call. We'll be happy to help you resolve the issue as quickly and efficiently as possible.
Tips for avoiding plumbing emergencies in the future
Plumbing emergencies can happen any time, and they're not always easy to predict. However, there are some things you can do to help minimize the chances of them happening in the first place. Here are a few tips:
1. Regularly check your plumbing fixtures and pipes for leaks. A little bit of water leakage can quickly turn into a big problem if left unchecked.
2. Be mindful of what goes down your drains. Avoid pouring grease or food scraps down the sink, as these can clog pipes and lead to backups.
3. Don't flush anything other than toilet paper down the toilet. This includes things like diapers, feminine hygiene products, and paper towels.
4. Know where your main water shut-off valve is located and how to turn it off in case of an emergency.
5. Have the number of a 24-hour emergency plumber on hand in case you do experience a plumbing emergency. It's easy, our name is our number.
By following these tips, you can help reduce the chances of a plumbing emergency happening in your home. However, if one does occur, don't hesitate to contact us for help. We can quickly assess the situation and take the necessary steps to resolve the issue.
1-800-Plumber +Air of Scottsdale can help you with your plumbing needs
1-800-Plumber +Air of Scottsdale is a 24 hour plumbing service that can help you with all of your plumbing needs. Whether you are experiencing a plumbing emergency or just need some routine maintenance, our experts are here to help. We offer a wide range of services, and we are always available 24/7 to help you when you need us most. So, if you are looking for a reliable and affordable 24 hour plumbing service, look no further than 1-800-Plumber +Air of Scottsdale. We are always here, and we will get the job done right the first time. Contact us today to schedule a consultation.
From a regular service appointment to emergency services our professional service for plumbing repairs, we are the plumbing company for you.
Apart from the services we offer, there's a lot that makes us stand out from the rest of the pack. First, we listen! We strive to give our customers exceptional service, which includes listening to your needs. Our technicians will listen and come up with a practical and lasting solution. We encourage our clients to ask questions whenever they need clarification. We also ensure we explain our proposals thoroughly and keep you informed every step of the way. So contact us today!
Swayze did a great job and was very courteous polite, and knowledgeable .

Satisfied Customer
Alex was just wonderful. He explained everything did a great job and was friendly and courteous. Very professional in every way.

Satisfied Customer
They replaced our heater and did an excellent job.

Satisfied Customer
I would like to recognize both Taylor and Emanuel for both outstanding customer service, professionalism,and craftsmanship on a recent repair at my home.

Alan J.
Positive: Professionalism , Punctuality , Quality , Responsiveness , Value

Satisfied Customer
EMANUEL REYES IS GREAT!!!!!!!!!!!!!!!!!!!!!!!!!!

Kathleen E.
First plumber we called wanted $3500.00 to replace everything. Emanuel came out and suggested we change one part and less than $300.00 later we was up and running again. From Mark, to Taylor, and then on to Emanuel the whole experience was professional and I will be a customer for life. Hopefully not often though. Great working with you guys!.

Brian No surprise
costs at the end of a job On-Time
Committed to on-time arrivals