Your Professional
SERVICES
Our Top Emergency
Services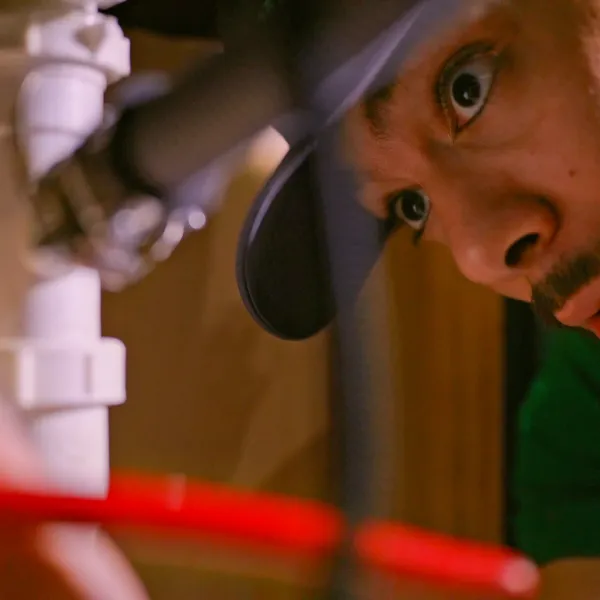 The Benefits of Professional Drain Cleaning Services
1-800-Plumber +Air of Scottsdale

Have you ever noticed a strange smell coming from your drain? Or maybe the water takes a long time to go down after you do the dishes or shower? These are all signs that your drains need professional cleaning. At 1-800-Plumber +Air of Scottsdale, we specialize in providing the highest quality and most reliable drain cleaning services available in Scottsdale, Phoenix, Tempe, and Paradise Valley.
1. The Advantages of Professional Drain Cleaning Services
The Advantages of Professional Drain Cleaning Services
Don't leave things up to chance when it comes to draining issues. Hiring a professional plumber is essential to ensuring that your plumbing system works correctly and efficiently. Here are some advantages of professional drain cleaning services:
Quick Response Time - If you experience slow or clogged drains, our team can respond quickly and clear them out in no time! We use high-powered equipment like hydro jetting and video inspections that can identify any problems before they become bigger ones. Plus, our experienced technicians know exactly how to use these tools so that everything is done safely and thoroughly.
Professional Analysis - Our team will not only clean your drains but also provide an analysis of what caused the blockage in the first place. This can help prevent future blockages from happening again. With regular maintenance, we can keep an eye on your plumbing system for any potential issues before they become costly problems down the line.
Cost-Effective Solutions - Our staff will always be honest about what needs to be done for your drains to function properly again. We offer cost-effective solutions so you never have to worry about overspending on unnecessary repairs or replacements.
FAQ's
1. What are the benefits of professional drain cleaning services?
The benefits of professional drain cleaning services are numerous and should not be taken lightly. Professional drain cleaning ensures that your plumbing system is running efficiently and smoothly, allowing it to last longer without replacing any components. It provides quick response times with the use of high-powered tools such as hydro jetting and video inspections and offers professional analysis to identify the cause of the blockage and prevent it from happening again. Additionally, our team provides cost-effective solutions, so you never have to worry about overspending on unnecessary repairs or replacements.
2. How often should I get my drains cleaned?
You should get your drains professionally cleaned at least once a year. This will help to ensure that your plumbing system is running efficiently and effectively while reducing the likelihood of blockages or leaks occurring in the future.
3. What are some things I can do to prevent drain problems?
Knowing how to properly maintain and care for your drains is essential in avoiding inconvenient and expensive clogs or blockages. Here are some helpful tips to avoid common drainage issues:
• Regularly inspect the pipes and drains around your home, looking out for any cracks or leaks
• Avoid pouring grease, fat, and oil down the drain, as they can harden and cause blockages
• Be mindful of what you flush down the toilet - no wipes, paper towels, or other non-organic materials should go down the drain
• If possible, avoid using chemical products to unclog your drains, as they can damage the pipes
• Invest in a quality drain strainer or guard to catch hair and other debris that could get stuck in the drain.
5. What are some signs that I need to call a professional drain cleaner?
Several signs indicate you should call a professional drain cleaner. One of the most common symptoms is when your drains are slow to empty or begin to back up. This could be caused by a blockage in the pipe, and our team can quickly identify the source of the problem and get it cleared out immediately. Other signs include bad odors from the drains, gurgling pipes, and persistent water pooling around the drain. If you notice any of these signs, you should call a professional immediately before the situation worsens.
6. What type of equipment does your team use for drain cleaning services?
Our team utilizes only advanced and high-powered tools for our drain cleaning services. We use hydro jetting and video inspections to identify the source of blockages, as well as specialized mechanical and electrical tools to break up any large clogs or debris. Our team also uses protective gear such as gloves, goggles, and masks when handling hazardous materials.
These are just a few services we offer to maintain and clean your drains. Professional drain cleaning is essential for keeping your plumbing system functioning optimally, so contact us today to schedule an appointment!
Call 1-800-Plumber +Air of Scottsdale
At 1-800-Plumber +Air of Scottsdale, we understand how important it is for homeowners to have functioning drains at all times. That's why we provide quick response times and cost-effective solutions with every job we do! Our experienced technicians use state-of-the-art equipment for everything from video inspections to hydro jetting, ensuring that your plumbing system gets the attention it deserves. Contact us today if you are experiencing any drain issues!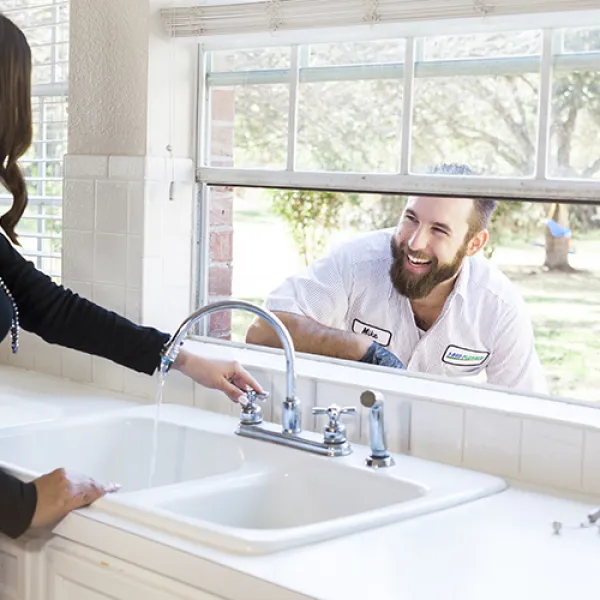 What Are the Different Drain Cleaning Methods?
There are several different ways in which professionals clean drains. These methods provide varying results, with some suiting some situations and some suiting other situations.
The first type of drain cleaning method is hydro jetting. This is a process wherein strong water streams are shot into the drain. These streams push the residual buildup down further into the drain until it's direct to the sewer, where it eventually empties. Hydro jetting is highly effective and helps to reach areas of a drain that are difficult to reach with other drain cleaning entities.
Another drain cleaning method is to use a snake. A snake is a metal entity that you push down into the drain. It works by tearing through clogged materials, ripping them apart so that they can sink down toward the sewer line. Snakes aren't quite as effective as hydro jets but can be used to break apart large clogs.
The type of method your plumber will use is based on the type of clog you're facing. If you need a full drain cleanout, hydro jets will likely be used. If you're trying to break a very specific clog, a snake will likely be used.

Ready to
GET IT FIXED?
Contact Us Now!
Can Homeowners Buy Commercial Drain Cleaning Equipment?
Now, you might be wondering: can homeowners buy commercial drain cleaning equipment and use it to clean their drains on their own? Why, yes, they can. Note, though, that it's not a cost-effective option.
Commercial plumbing snakes and hydro jetting machines are expensive, usually costing $500 to $1,500. This is much more expensive than what you would spend on professional drain cleaning services.
Not to mention, if used incorrectly, these entities can do damage to drains. As such, their use is better left to the professionals. If you need someone to clean your drain, call 1-800-Plumber +Air of Scottsdale.
What Items Can't Be Put Down a Drain?
There are a variety of items that can't be put down a drain. These items run the gamut from eggshells to paper towels to cotton balls to hair to wipes and much, much more. When it comes to toilets, you should also avoid tampons, condoms, and medications.
Whatever you put down your drain, it should be able to deteriorate rather quickly. If it doesn't deteriorate and break into little pieces, it has the potential to stick to the sides of your drain, thus clogging it up.
For more information on what can and can't go down a train, give 1-800-Plumber +Air a call. We'll tell you everything you need to know and, if necessary, will come to your home and clean your drain for you.
How Can You Tell if Your Drains, Need Cleaning
There are a number of signs to look out for to determine whether your drains are in need of cleaning. The most obvious sign is a slowly operating drain. If water fills up your sink or bathtub instead of going down the drain, you know you have a problem on your hands.
You should also keep an ear open for gargling or squeaking noises. If the water in your drain is causing gurgling or squeaking noises, it's because it's forcing its way through tightly compacted residue. Drain cleaning is a necessity.
The last sign is a foul odor. If foul odors are coming up from your drain, it's far past the point of needing cleaning. Bring in a professional so that you can have all of that gunk removed in short order.

Joesph came out right on time. Showed me what my issue was, and told me my options (very professional). This company is fair and honest! They don't try to up sale or over price their product or service.. I highly recommend 1-800-Plumer of Pearland!! Go with these guys and you won't be disappointed!

Terril Kelly
Great service and knew exactly what to do. Kyle, was very nice! When I need a plumber, I'll call 1-800-plumber and ask for Kyle

David D.
Very nice and knowledgeable people from office staff to the plumbers. Would definitely recommend using this plumbing company.
Linda G.
Got a text! Dispatcher was friendly and informative. Several text keeping me up to date and giving me plenty of opportunity to cancel if need be. Z was prompt, curtious and knowledgeable. Was glad to sign up for future business with the company. Excellent experience.

Tambre L.
He was everything you want in a employee!!! He was professional, kind, informative, patient, and very clean.

Ann B.
Kyle came when he said he would. He stayed in touch through out the day. Was very quick and efficient. If you need a plumber call Kyle.

Ashley C.
Nick was wonderful did an outstanding job, explained all options and extremely thorough. She will call back and use us again. She was very pleased and very happy that she didnt have to clean up after him.

Satisfied Customer
Positive: Professionalism , Punctuality , Responsiveness Up front pricing

Satisfied Customer
"Great service ,plumber was very good and did a great job .very happy"
Joseph G.

I was very impressed with Nick and that he was very professional. This was the first time we had used 1-800 Plumber and it wont be the last. Nick went above and beyond. read less

Satisfied Customer No surprise
costs at the end of a job On-Time
Committed to on-time arrivals
Need Drain Cleaning in Scottsdale?
Do you, by chance, need drain cleaning in Scottsdale? Looking for a reputable drain cleaning specialist? We here at 1-800-Plumber +Air are the people to see.

Our team of seasoned plumbers is well-versed in the cleaning of all types of drains. Whether you're looking to clean your sink drain, your tub drain, your floor drain, or otherwise, we have you covered.
Contact us now to schedule an appointment! We proudly serve Scottsdale, Tempe, Paradise Valley, and Phoenix!