Your Professional
SERVICES
Our Top Emergency
Services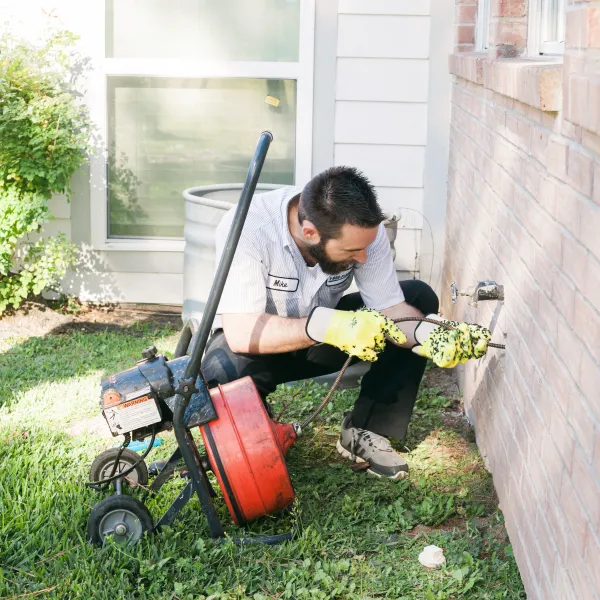 Common Questions about Drain Cleaning
1-800-Plumber +Air

Your drains aren't functioning in the way that they're supposed to. They're clogging, they're operating slowly, and they're leaving residue all over your sinks, floors, and bathtubs.
As such, you're considering utilizing drain cleaning in Scottsdale. But before you do, you need some questions answered. Fortunately, you've come to the right place.
We're 1-800-Plumber +Air and we offer the most reputable drain cleaning service in the Scottsdale area. Below, we're going to answer some of the most commonly asked questions pertaining to drain cleaning, helping you to understand the full benefit of utilizing such services.

How Do You Find a Drain Cleaning Service?
The first thing you might be wondering is how to find a service who cleans drains. It's really fairly simple. You just utilize the power of the internet and do your due diligence.
Start by searching "drain cleaning services" on Google. This should return a list of such services in your area, complete with star ratings and reviews from past customers. Peruse these ratings and reviews to determine which services are the best, and then write them down on a piece of paper.
Once you've done that, you'll need to compare the qualities of the different services you've written down. Compare not only their experience levels but their reputations, their costs, and their methods of cleaning as well. In addition, you'll want to make sure that they have both certification and insurance.
There are all kinds of drain cleaning services out there, most of which provide terrific work. As long as you do your due diligence, you should find one that gets the job done at a reasonable price.
How Does a Drain Get Dirty?
You might be curious: how does a drain get dirty in the first place? After all, shouldn't everything going down a drain be emptying into a sewer? Sure, in theory; but, unfortunately, some substances get left behind.
Take grease, for instance. When grease is poured down a drain, some of it solidifies and sticks to the drain's interior walls. This results in blockages that can only be eliminated through cleaning.
Then there's hair and food particles and general soap scum. These all have the ability to cling to a drain's interior walls, resulting in buildup over time. Again, this can cause the drain to become restricted.
You can help to keep your drain clean by ceasing to put trouble items down it. These items include paint, medications, wipes, coffee grounds, and eggshells, to name just a few.
Note, however, that even suitable items will result in a lack of cleanliness over time. As such, regardless of what you do, you will eventually need to have your drain cleaned.
In What Ways Can You Benefit from Drain Cleaning?
Drain cleaning offers a variety of benefits. Every homeowner is advised to have his or her drains cleaned annually.
Not only does drain cleaning ensure that water flows through your plumbing system quickly and seamlessly but it also prevents clogs from building up and destroying your pipes entirely.
Drain cleanings can also help to improve the smell of your drains, as it rids them of all of that bacteria as well as those rotting and decaying food particles. This can bring a pleasant atmosphere to both your bathroom and your kitchen.
Failure to clean your drains can result in their destruction over time. So, call up a drain cleaning specialist in your area and have those drains cleaned on a regular basis.
Is It Possible to Clean Your Drain on Your Own?
There are methods available for facilitating DIY drain cleaning. For instance, you could pour drain cleaner down your drain, or try to clear your drain with a snake. You'll get mixed results with both of these methods, scoring positive results in some cases and coming up empty in others.
But, regardless, these methods are nowhere near as effective as professional drain cleaning. They might break clogs temporarily, but, in reality, all they're doing is shifting residue around. Soon enough, this residue will cause another clog, necessitating that you, once again, use a snake or drain cleaner.
If you want to get rid of the problem in its entirety, you have to make use of professional drain cleaning services. Professional drain cleaners have all of the tools and resources necessary to make drains spotless. If you're interested in utilizing professional drain cleaning services, give a call to us here at 1-800-Plumber +Air.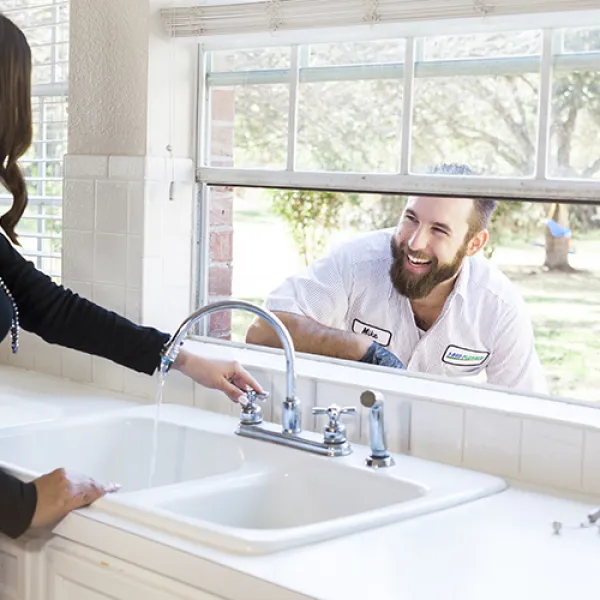 What Are the Different Drain Cleaning Methods?
There are several different ways in which professionals clean drains. These methods provide varying results, with some suiting some situations and some suiting other situations.
The first type of drain cleaning method is hydro jetting. This is a process wherein strong water streams are shot into the drain. These streams push the residual buildup down further into the drain until it's direct to the sewer, where it eventually empties. Hydro jetting is highly effective and helps to reach areas of a drain that are difficult to reach with other drain cleaning entities.
Another drain cleaning method is to use a snake. A snake is a metal entity that you push down into the drain. It works by tearing through clogged materials, ripping them apart so that they can sink down toward the sewer line. Snakes aren't quite as effective as hydro jets but can be used to break apart large clogs.
The type of method your plumber will use is based on the type of clog you're facing. If you need a full drain cleanout, hydro jets will likely be used. If you're trying to break a very specific clog, a snake will likely be used.

Ready to
GET IT FIXED?
Contact Us Now!
Can Homeowners Buy Commercial Drain Cleaning Equipment?
Now, you might be wondering: can homeowners buy commercial drain cleaning equipment and use it to clean their drains on their own? Why, yes, they can. Note, though, that it's not a cost-effective option.
Commercial plumbing snakes and hydro jetting machines are expensive, usually costing $500 to $1,500. This is much more expensive than what you would spend on professional drain cleaning services.
Not to mention, if used incorrectly, these entities can do damage to drains. As such, their use is better left to the professionals. If you need someone to clean your drain, we here at 1-800-Plumber +Air are the people to see.
What Items Can't Be Put Down a Drain?
There are a variety of items that can't be put down a drain. These items run the gamut from eggshells to paper towels to cotton balls to hair to wipes and much, much more. When it comes to toilets, you should also avoid tampons, condoms, and medications.
Whatever you put down your drain, it should be able to deteriorate rather quickly. If it doesn't deteriorate and break into little pieces, it has the potential to stick to the sides of your drain, thus clogging it up.
For more information on what can and can't go down a train, give 1-800-Plumber +Air a call. We'll tell you everything you need to know and, if necessary, will come to your home and clean your drain for you.
How Can You Tell if Your Drains, Need Cleaning
There are a number of signs to look out for to determine whether your drains are in need of cleaning. The most obvious sign is a slowly operating drain. If water fills up your sink or bathtub instead of going down the drain, you know you have a problem on your hands.
You should also keep an ear open for gargling or squeaking noises. If the water in your drain is causing gurgling or squeaking noises, it's because it's forcing its way through tightly compacted residue. Drain cleaning is a necessity.
The last sign is a foul odor. If foul odors are coming up from your drain, it's far past the point of needing cleaning. Bring in a professional so that you can have all of that gunk removed in short order.

The tech was so nice, knowledgeable and efficient.

Satisfied Customer
Jeff did a great job and let us know what was going on continually. He is a very personable technician.

Theresa D.
Positive: Professionalism , Punctuality , Quality New hot water heater installed same day as estimate. Very friendly and quick. Very thorough explaining everything. read less

Satisfied Customer
did a excellent job on repiping my house n clean n very please with the work they done.

Willie W.
Exceptional service! I highly recommend them for your plumbing needs!

Angelica C.
Very knowledgeable, friendly and awesome work. Highly recommend this crew for any plumbing needs.

Tom T.
Kyle was efficient and professional when handling my faucet water leak. He was an expert problem solver to my numerous problems. Success!

Cheryl S.
friendly, knowledgeable, helpful and courteous

Satisfied Customer
On time, fast working, and did a great job

Michael R. No surprise
costs at the end of a job On-Time
Committed to on-time arrivals
Need Drain Cleaning in Scottsdale?
Do you, by chance, need drain cleaning in Scottsdale? Looking for a reputable drain cleaning specialist? We here at 1-800-Plumber +Air are the people to see.

Our team of seasoned plumbers is well-versed in the cleaning of all types of drains. Whether you're looking to clean your sink drain, your tub drain, your floor drain, or otherwise, we have you covered.
Contact us now to schedule an appointment!