Your Professional
SERVICES
Our Top Emergency
Services
Commercial Plumbing
1-800-Plumber +Air of Scottsdale

As a business owner, you know that there are a lot of choices to pick from when it comes to commercial plumbing services. However, not all plumbers are created equal. You need to have a plan when choosing a commercial plumbing service that will be best for your company. Keep reading to learn everything you need to think about when choosing a commercial plumber.
What to do when a plumbing emergency strikes
If you're a business owner, then you know that plumbing emergencies can happen at any time. When this happens, it's important to know what to do to minimize the damage and get the problem fixed as quickly as possible. Here are a few tips:
1. Stay calm. Panicking will only make the situation worse.
2. Turn off the water. This will help to prevent further damage.
3. Call a professional. Commercial plumbing emergencies require the expertise of a qualified plumber.
4. Have a plan. Knowing what to do ahead of time will help you handle the situation more effectively when it does occur.
How to prevent plumbing emergencies from happening
One of the best ways to prevent plumbing emergencies from happening is by being proactive. This means that you should have a regular plumbing maintenance schedule in place. A good plumber will be able to help you come up with a plan that is tailored to your specific business. They will also be able to help you with any repairs or replacements that may need to be made.
It is also important to know who to call in the event of a plumbing emergency. You should have the contact information for a reliable commercial plumbing service on hand at all times. That way, you can rest assured knowing that someone will be able to help you quickly and efficiently if an issue does arise.
How to choose the best commercial plumber for your business
When it comes to choosing a commercial plumber for your business, there are a few things you will want to keep in mind. First of all, you need to make sure that the plumber is licensed and insured. This is important because you don't want to be responsible for any damages that may occur as a result of their work.
It is also a good idea to ask for referrals from other business owners. This way, you can get an idea of the quality of work that the plumber is capable of. You should also make sure to read online reviews before making your final decision. This will give you a better understanding of what others have experienced with the plumber in question.
At 1-800-Plumber +Air of Scottsdale, we offer a wide range of commercial plumbing services. We can help you with everything from regular maintenance to emergency repairs. Our team of experienced and certified plumbers is here to help you every step of the way. Contact us today to schedule a consultation. We look forward to helping you keep your business running smoothly.
Commercial plumbing myths busted
There are a lot of myths out there about commercial plumbing. However, the truth is that most of them are just that - myths. In order to help you separate fact from fiction, we have debunked some of the most common commercial plumbing myths below.
Myth: Commercial plumbing is too expensive for small businesses
Truth: Commercial plumbing services can be tailored to fit any budget. Whether you need a one-time repair or regular maintenance, there is a commercial plumbing service out there that will be able to meet your needs without breaking the bank.
Myth: Commercial plumbers only work on big projects
Truth: Commercial plumbers are equipped to handle both small and large projects. No matter what your needs are, you can rest assured knowing that a commercial plumber will be able to help you.
Myth: Commercial plumbing is only for businesses
Truth: Commercial plumbing is also for residential properties. If you are having any type of plumbing issue, a commercial plumber can help.
If you need commercial plumbing services, 1-800-Plumber +Air of Scottsdale is here to help. We offer a wide range of services that can be tailored to meet your specific needs. Contact us today to schedule a consultation. We look forward to helping you keep your business running smoothly.
What can I expect from 1-800-Plumber +Air of Scottsdale?
The professionals at 1-800-Plumber +Air of Scottsdale have the experience and resources needed to get your piping replaced quickly so that you can have a functional sewer system again. Our trained technicians will arrive on-site equipped with the tools needed to diagnose the problem, provide an estimate for repair, and get your sewer system working again.
To be sure that you are hiring a reputable plumbing company, it is best to hire one that has years of experience in local markets, many positive customer reviews online or by word-of-mouth references, and full licensing credentials. 1-800-Plumber +Air of Scottsdale has all three, so you can be sure that they will get your piping replaced correctly.
To schedule an appointment with the experts at 1-800-Plumber +Air of Scottsdale to discuss repairing your Orangeburg Pipe system, simply fill out the online contact form or call us right away.
You can expect full professionalism from our experienced technicians, who will arrive fully-equipped to diagnose your problem and make an accurate estimate for repairs. We are fully licensed and insured for your protection.
Contact Us
to schedule your appointment with the experts at 1-800-Plumber +Air of Scottsdale. Or, simply fill out the online contact form. We look forward to serving you, providing solutions, and working hard for your complete satisfaction.
Apart from the services we offer, there's a lot that makes us stand out from the rest of the pack. First, we listen! We strive to give our customers exceptional service, which includes listening to your needs. Our technicians will listen and come up with a practical and lasting solution. We encourage our clients to ask questions whenever they need clarification. We also ensure we explain our proposals thoroughly and keep you informed every step of the way. So give us a call today!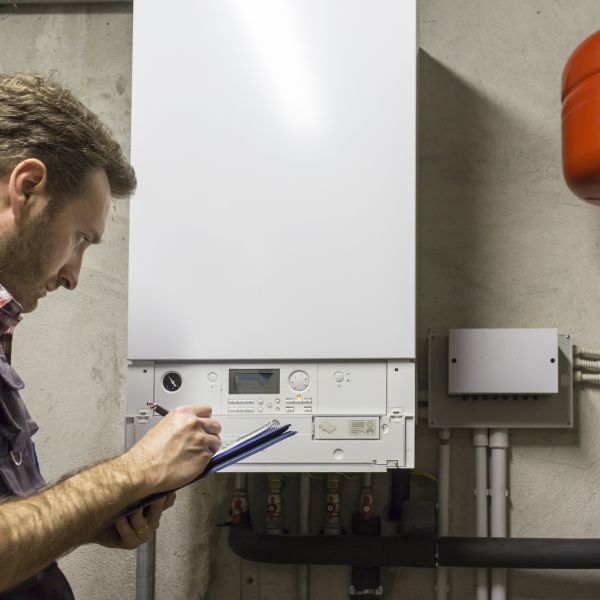 Choose the Right Commercial Plumbing Services in Scottsdale Today
There's definitely a lot to keep in mind when you're searching for commercial plumbing services that are trustworthy and do quality work. If you follow guidelines laid out above, though, you'll have a much easier time tracking down a plumber or commercial plumbing contractor that meets your needs.
Do you need help finding plumbing company services in your area? If so, contact us today at 1-800-PLUMBER +AIR in Scottsdale. We're located throughout the U.S. including Minnesota and are available 24 hours a day to assist you.
It doesn't matter if you're looking for commercial plumbing or residential plumbing services. Either way, we've got you covered. You can reach us by phone at 1-800-PLUMBER or call our local number.

Ready to
GET IT FIXED?
Contact Us Now!
"Great service ,plumber was very good and did a great job .very happy"
Joseph G.

Outstanding work and very professional!!!

Mando C.
Kyle was efficient and professional when handling my faucet water leak. He was an expert problem solver to my numerous problems. Success!

Cheryl S.
Kyle, was great! 800-PLUMBER called to say when he would arrive, and he was right on time. He even completed another job that wasn't planned on my end while he was there. I would recommend 800-Plumber to any of my family or friends. Laura Clear Lake

Laura E.
Thanks for getting here so quickly and finding the issue. Also thanks for suggesting the locking caps - Hopefully this will prevent theft of the freon.

David P.
He is very professional and very respectful.

Satisfied Customer
My daughter Natalie Permenter actually ordered the service. I'm at her house during the day to keep my grandson. I was very impressed by Emanuel, the plumber that cam. He was very professional and seemed to really care about his clients. Natalie tells me the lady in the office also showed professionalism and a genuine desire to help. Emanuel was disappointed that he couldn't get the job done on day one; but promised to come back the next day. True to his word he was here bright and early. I am so impressed to finally find a company that really cares about the consumer; not just the dollar.

Judi W.
This was THE most painless repair experience! We had a leak in a pipe behind our water heater, spewing water out into space, ugh. Joe and his apprentice, Dan, were here in about an hour or so. They were both so very friendly from the moment they showed up at the front door! After they determined the problem, we discussed the needed repair, and then they began to replace the pipe(s) behind the water heater. This was pretty much an all-day job and I can honestly say it was no problem having them in my home. They were not only professional and courteous employees; they were two very kind individuals, who were also comfortable and friendly around my crazy dogs! I have had nothing but the finest experiences with this company and cannot recommend them highly enough! They are the best!

Barbara H.
Nick was wonderful did an outstanding job, explained all options and extremely thorough. She will call back and use us again. She was very pleased and very happy that she didnt have to clean up after him.

Satisfied Customer
I really appreciated Manolos attitude and the way he had patience for all of my questions and never seemed like he was rushing or annoyed with me. He took the time to reexplain it to my husband when he got home. I didn't feel pressured into spending more money or like he was trying to just sell me stuff. I felt like he really took his time and that I was his priority. Thank you for having great service.

Satisfied Customer No surprise
costs at the end of a job On-Time
Committed to on-time arrivals