Your Professional
SERVICES
Our Top Emergency
Services
Emergency Heating
1-800-Plumber +Air of Scottsdale

It's hard to tell when a heating system in both residential and commercial facilities will fail unless it undergoes regular maintenance. That's why a plumbing company that provides emergency heating service is important so you can immediately receive assistance when you need it most. If you suspect a problem with your heating system, don't hesitate to give 1-800-Plumber +Air of Scottsdale a call.
Ready to
GET IT FIXED?
Contact Us Now!
When Should You Call Emergency Heating Services?

These tell-tale signs will help you determine if you need to call a heating repair technician for an emergency heating repair service.
Breakers Keep Tripping
When your heating system turns on, it uses electricity, but the energy usage should be minimal just to turn the heater on. Breakers that frequently trip just to turn it on require emergency repair because it is a sign that your electrical system is on the verge of being overloaded.
Every time breakers trip, the electricity on every appliance and outlet is lost as well. You can only regain the power when you reset the breaker. However, trips that happen more often than usual aren't just frustrating. Trips are also a sign that there's something wrong with your heating system. The sooner you get your heating system repaired, the better.
Water Around Your Heating System
Water is a primary component of your residential heating system. It keeps your home warm, and it may leak out of your heating appliance over time. Leaks can put your home at risk for serious water damage. If left unaddressed, the foundation, flooring, and walls of your home will be affected as the problem can lead to the growth of mold and mildew. Water leaks also make your heating system less efficient. Be sure to take care of leaks by calling 1-800-Plumber +Air of Scottsdale.


Strange Noises
When you turn your furnace on, it will make occasional noises that will eventually go away once the furnace runs. However, if your furnace or heating system is still making strange noises and it gets louder the longer your heating system runs, it means there's a problem with your furnace. Loud noises are due to the loose components and parts of your furnace. If not fixed, these noises can lead to your system's permanent damage.
Malfunctioning System
Your heating system keeps your home warm but when it won't keep up with the settings of your thermostat, it's an indicator you need to call an emergency heating repair technician. A malfunctioning heating system won't keep your home warm enough. When your home remains cold, there's a possibility for your piping system to freeze as well. Even your electronics will get damaged and you'll end up looking for ways to keep the air warm inside.
You need to get your system inspected if it's no longer keeping up with the settings of your thermostat. Your thermostat might need replacement or there might some underlying issues with the unit itself.


Unpleasant Odor
One of the issues with your heating system that can pose a serious threat to your safety is a gas leak. When you smell something similar to sulfur or rotten eggs coming from your unit, it's more likely caused by a gas leak. If this happens, you have to turn off your gas main and contact a professional like us, so we can schedule an emergency heating service. Gas leaks can cause fires if they're not immediately detected. The sooner you get rid of gas leaks, the safer your house will be. While it might be tempting to repair gas leaks on your own, you need training and experience to repair the issue.
Furnace Not Running Consistently
Your heating system needs to run until it reaches the required temperature. Once it reaches the temperature, the thermostat will cut off and will turn back on if the temperature gets lower than what was set. However, this doesn't mean that your thermostat will turn on and off frequently. If your furnace isn't running consistently, you need to get it repaired immediately.
Units that cycle on and off quickly are prone to wear and tear and breakdowns. Your furnace needs to work properly so your home stays warm during winter. Be sure to pay attention to your furnace and observe how frequent it turns on and off. If it only runs for a short period of time, then it's a sure-fire sign you have to get it fixed.


How to Protect Your Heating and Air
It's imperative that your system is capable of providing you with enough protection from the harsh weather. During winter, your heating system needs to be in tip-top shape. Here's how you can protect your heating and cooling unit.
Cover your outdoor units:
Extreme weather can harm your units so be sure to cover them. Your units may also catch trash that can affect their overall performance.
Switch off your system when not in use:
While you need to keep your system on in extreme weather, it's recommended that you turn your HVAC systems off if you're not using them to minimize the risk of power-related incidents.
Protect exposed wires:
If you experience short-circuiting incidents it's necessary to protect exposed wires by making sure they're properly covered and insulated.
Don't avoid maintenance:
Routine maintenance is essential in preventing damage caused by extreme weather. Not keeping up with maintenance can shorten the lifespan of your unit.


Why Call 1-800-Plumber +Air of Plymouth
Heating and cooling systems are designed to serve you for many years, but even units that are properly maintained can still have some limitations because they're not meant to last forever. Over time, parts will start to break down and mechanical problems will occur. These issues may happen at your least convenient time. The good news is emergency repair is available at 1-800-Plumber +Air of Scottsdale. We can immediately respond to your call so your system can get the attention it deserves.
Need Emergency Heating and Air Repair? Call Us!
Contact us if you need emergency assistance so we can get your HVAC systems restored. We at 1-800-Plumber +Air of Scottsdale guarantee quality repair so you won't encounter the same issue with your heating system. We will address problems with your water heater, ductwork, generators, and cooling equipment.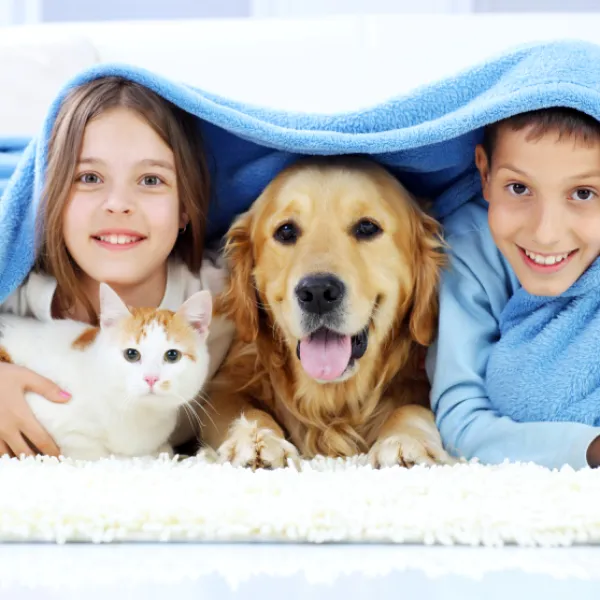 Get Your HVAC Unit Up and Running ASAP

There you have it, your brief but concise guide on how to choose a reliable emergency HVAC repair company. Now that you know what to look for, you can make a wiser, savvier decision.

If you find yourself with a broken HVAC unit, we here at 1-800-PLUMBER +AIR in Scottsdale can help. Get in touch with us now so we can give you fast but guaranteed professional plumbing help.
Jeff did a great job and let us know what was going on continually. He is a very personable technician.

Theresa D.
Although plumbing is an extremely expensive repair, these guys always get it right and make it as painless as possible.

Satisfied Customer
Positive: Professionalism , Punctuality , Quality , Responsiveness , Value

Satisfied Customer
Outstanding work and very professional!!!

Mando C.
Emanuel was excellent. He fixed our issue very quickly and explained exactly what the problem was and how he fixed it. Very friendly and trustworthy!

Kyle S.
Chad C. with 1-800-plumber really cared. He was extremely thorough and made sure the job was done correctly. Would definitely recommend him!

Kathy Y.
1-800 Plumbers Sugar Land is the best!! Hector the owner and his team of men, specifically Chad were great! Very friendly, thorough, fast, and I didn't feel like I was being taken advantage of or robbed.

Erinn D.
Detailed orientated and honest inspection. Chad took his time and explained everything that was going on very well. The service fee was fair for the small issues he fixed, and he was able to make a referral for water restoration for us, I would use his service again and plan to when our water heater goes out.

Katie D.
Nick was wonderful did an outstanding job, explained all options and extremely thorough. She will call back and use us again. She was very pleased and very happy that she didnt have to clean up after him.

Satisfied Customer No surprise
costs at the end of a job On-Time
Committed to on-time arrivals